This morning I looked out my hotel window and was amazed to see SNOW on the ground!  I never thought of Nashville as being "north," but I guess when you live in Florida everywhere is north.
 Besides a storm delay and getting lost trying to find the hotel, my trip so far has been relatively uneventful.  The highlight was getting stuck between "Random 1″ and "Random 2″ on the airplane, two great guys who kept me entertained the entire flight with new ideas for saving money & investing.  I have a feeling I haven't heard the end of either of those two.
I am so excited to go to Blissdom today I can hardly stand it, (so wish me luck!), but I got up early this morning thinking about a question from a reader a few days ago, wondering whether I ever shop at the club warehouse stores.
Before I started couponing, I used to shop regularly at Sam's Club and Costco and think I was saving money by buying in bulk.  I'd go about once a month and "stock up" on all the things we liked (and more than a few things that just looked good) and by the time I made it to the checkout line, my cart was full and my total was rarely less than $300.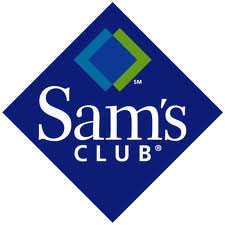 The first time I visited Sam's after using coupons for a while, I saw things in a whole new light.  I was stunned to realize that most of their prices are much, much higher than the prices I can get on items by using coupons at my local grocery store.
For example, a 6 pack of Progresso soup is $8.50 at Sam's club, which is $1.25 a can.  At Publix, that same soup is around $2.25 a can.  Obviously, without coupons, Sam's has the better price.  However, as you know, with coupon shopping the goal is always to buy things at their lowest possible price, which means I don't buy Progresso soup until it is BOGO (making it $1.13 a can) and I have a coupon, making it $0.63 a can with a $0.50/1 coupon, half of the Sam's Club price.
Still don't believe me?

The next time you are at Sam's or Costco or BJ's, I encourage you to pick a product, calculate the per-item cost, and then quickly figure out what the same product would cost on BOGO sale paired with a coupon.  If you are still a club shopper holdout, you'll be amazed.  (And if you are already a couponer, you probably don't need any convincing.)
But that is not to say that I NEVER shop at Sam's or Costco.  I do.  I usually go about once every 4-6 months, because there are still a few items I buy there that I haven't been able to find cheaper anywhere else.
1.  Flour
I love to bake so I buy the 50 pound bag for around $6.00.  Flour rarely goes on sale at the grocery store, and even a good sale price at the grocery store can't compare to $0.12 a pound.  In case you are wondering, yes that is a LOT of flour.
2.  Blue Cheese
Husband and I both adore blue cheese.  A giant bucket sells for around $8.
3. Fresh Grated Parmesan Cheese
Similarly, a giant tub of parmesan cheese is around $8 as well.  This is such a great staple to have on hand!
4. Dog Food
Dog food rarely goes on sale and when it does, it is usually the small 5 pound bags.  A 50 pound bag of store-brand premium dog food at the warehouse clubs is around $16.
5.  Vanilla
Because I bake, I go through a lot of vanilla, which rarely goes on sale.  At around $6, a giant bottle at the warehouse store is cheaper than a tiny bottle at the grocery store.
6. Frozen Pre-Cooked Shrimp
This does go on sale occasionally at Publix, but I prefer the quality and size of the warehouse frozen shrimp.
7.  Fresh Produce
I don't make a special trip just for produce, but if I am there I will generally check out the produce section to see if there are any good deals.  Not everything is cheaper, but there are usually a few things that are priced very well and the quality is usually outstanding.
8.  Heavy Cream
This never seems to go on sale and it is half the price at the warehouse stores than at the grocery store.
9. Milk
Again, I won't make a special trip just for milk, but because it is a full $1 or more less than the grocery store price, I will generally pick up a gallon of milk if I am there.
10.  Furniture and Electronics
If we are making a major purchase, we always check out Sam's Club and Costco.  Their online stores have a huge selection and shipping is usually included.
Here is a list of things that are almost never cheaper at the warehouse stores:
1. Cereal
2. Shampoo & Conditioner
3. Razors
4. Toothpaste
5. Canned Goods
6. Dishwasher Detergent
7.  Cereal Bars
8. Soda
9. Juice
10. Chips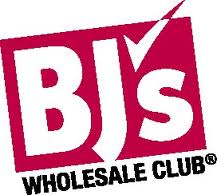 Of course, when factoring in the cost, you also need to consider the cost of membership.  If you get a free membership through work (as we do with our Costco membership), then it is a no-brainer.  However, to justify paying for a membership you need to really consider whether the savings will make up for the cost of joining.
For my family, even though we don't shop at the warehouse stores as regularly as we used to, we have still found it to be worth keeping the membership.
Happy Shopping!
Affiliate links may be used in this post. Printing a coupon or ordering a product through this link may result in a commission, which helps pay for the cost of running this site and keeps the content free. Read my full disclosure policy here.