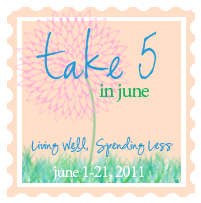 I'll spare you the details and just say that Husband and I are having an amazing time on our Alaska cruise.Of course we miss our girls–who are apparently having such a good time with their cousins, aunties, uncles, & grandparents that they haven't given us a second thought–but there is something to be said for alone time with your spouse.
I am a little ashamed to admit that sometimes the hustle and bustle of life gets in the way and I forget how much I like hanging out with the guy I married.  In five years of marriage, I have never once doubted our love, but without the distractions of kids and parents and work and other obligations, I remember that above all else, he is my best friend.  So far we've shared a lot of laughs (and quite a few beers.)  A perfect vacation thus far.
*  *  *

And now it's your turn! Seeing others' examples is one of the best ways to learn new couponing strategies, hints, and hot deals.  If you have a blog, please link up your coupon savings here.  If you don't have a blog, feel free to share your shopping experiences in a comment below.
Affiliate links may be used in this post. Printing a coupon or ordering a product through this link may result in a commission, which helps pay for the cost of running this site and keeps the content free. Read my full disclosure policy here.