It has been almost two weeks since I started this Weight Watchers® thing, and I can honestly tell you that this is the first diet I have ever tried that hasn't made me crazy.  I don't feel deprived in the least, it is flexible, easy to stick to, and, best of all, I've lost weight.  Woo hoo!
Every Fourth of July Princess and I make a Flag Cake.  I couldn't bear the thought of giving up our tradition just for the sake of a little diet, but at the same time, even with a diet that has proven easy to stick to, I knew I'd be powerless to resist chocolate cake with homemade cream cheese buttercream frosting.
A few years ago a friend told me about a diet-friendly trick for making cake, where you substitute the eggs and oil for a can of diet soda.  Though it doesn't seem like that could possibly work, I swear it not only works, it tastes just as good as regular cake.  There's really no recipe to follow, just take a box of cake mix and a can of diet soda, mix it together, & bake as directed.  It is even easier than baking a regular cake!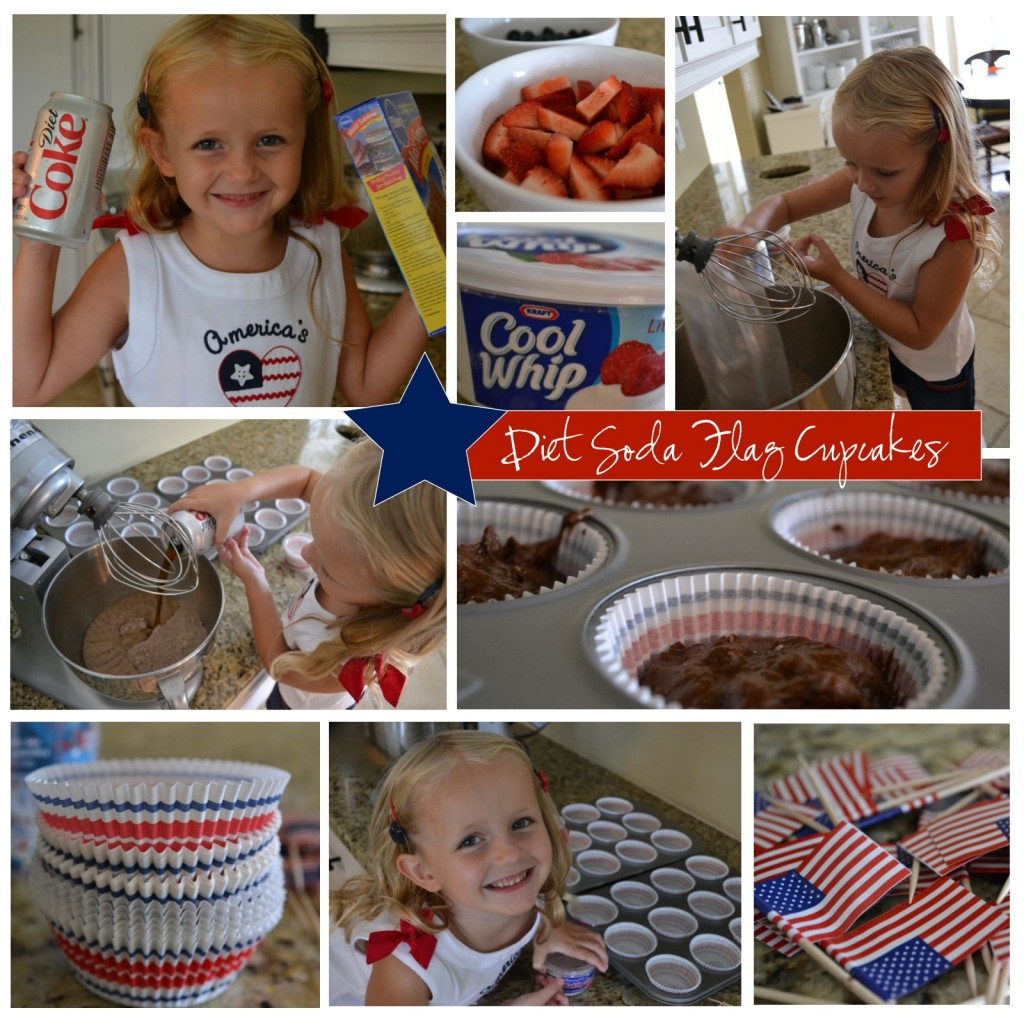 We usually just make our flag cake in a 9×13 pan, but Princess saw the mini flags & patriotic baking cups leftover from last year and really wanted to make cupcakes, so we improvised just a little.  After the cupcakes were finished baking, we packed them into a flag-shaped tray, (You could just use a rectangle plate or pan), and set them aside to cool.
After an hour or so, we spread the Cool Whip over all the tops, letting it squish in between the cupcakes, so that it made one solid surface.  The girls then decorated the top with blueberries & strawberries to make it look like an American flag.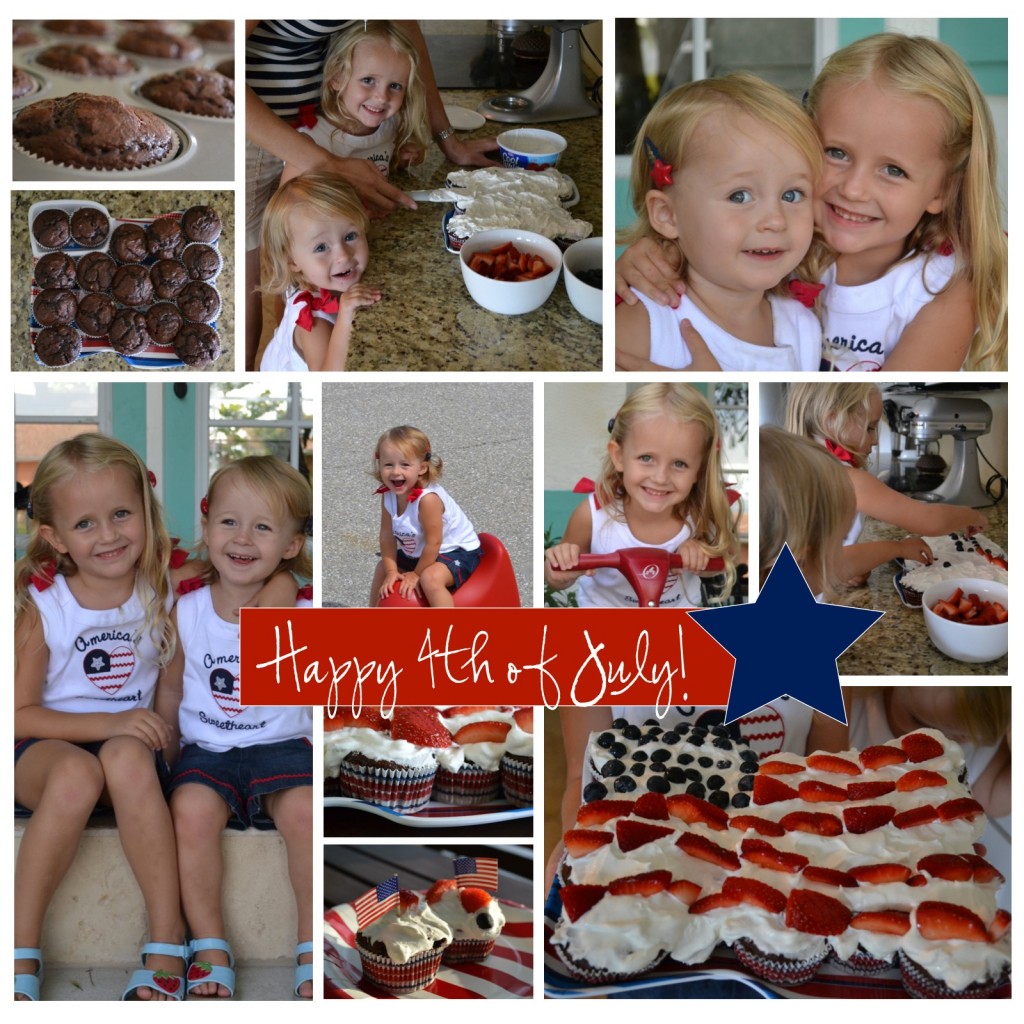 The box makes about 20 cupcakes.  Each cupcake only has 130 calories, 3 g. fat, 23 g. carbs, 0 g. fiber, 1 g. protein, but is still tasty enough to satisfy a 2 & 4 year old (not to mention one very sweet-toothed mommy!)
Have a wonderful, fun-filled holiday weekend!
*   *   *
~affiliate links used~
Affiliate links may be used in this post. Printing a coupon or ordering a product through this link may result in a commission, which helps pay for the cost of running this site and keeps the content free. Read my full disclosure policy here.