I apologize in advance for this terribly whiny saga.
But yesterday was just one of those days.
It started with major website issues and a problem that no one knew how to resolve, least of all me.  I really hate problems I don't know how to fix.  It feels so helpless.  Most of you were exceedingly nice about the whole thing, and you have no idea I how much I appreciate your patience.
Amid all the kindness, however, there was one nasty little email and, being human, of course that one bit of meanness was all I could think about.  I really try not to be too sensitive.  After all, I'm putting myself out here which naturally opens the door to criticism.  But I'm not gonna lie: it stung.
Luckily by early afternoon all the technical difficulties were resolved and I happily went to pick up Maggie from school, excited for the fun afternoon I had planned.
Our conversation in the car went something like this:
"Honey, guess what we're going to do when we get home?" "What mommy?" "We're going to cook!" [normally met with much enthusiasm] "Oh.  What are we going to make" [said with no enthusiasm whatsover] "Well, we're going to make a sort-of pie, with eggs and cheese, & vegetables." "Yuck. I don't want to make that. I want to take a rest instead."
Not to be deterred from my grand dinner plans, I headed to the kitchen in search of ingredients for one of my favorite meals, Vegetarian Quiche.  I often make it with those roll-out refrigerated pie crusts, but I knew I didn't have any on hand.  Luckily making pie crust is a breeze, so I figured I'd just whip it together from scratch.  Upon opening the fridge, I realized I was completely out of butter, a key ingredient.  Suddenly spending only $13 on groceries this week wasn't seeming like such a good idea.
I briefly considered making a quick run to Publix but decided against it when I looked out the window at the monsoon that had literally turned our front yard into small lake.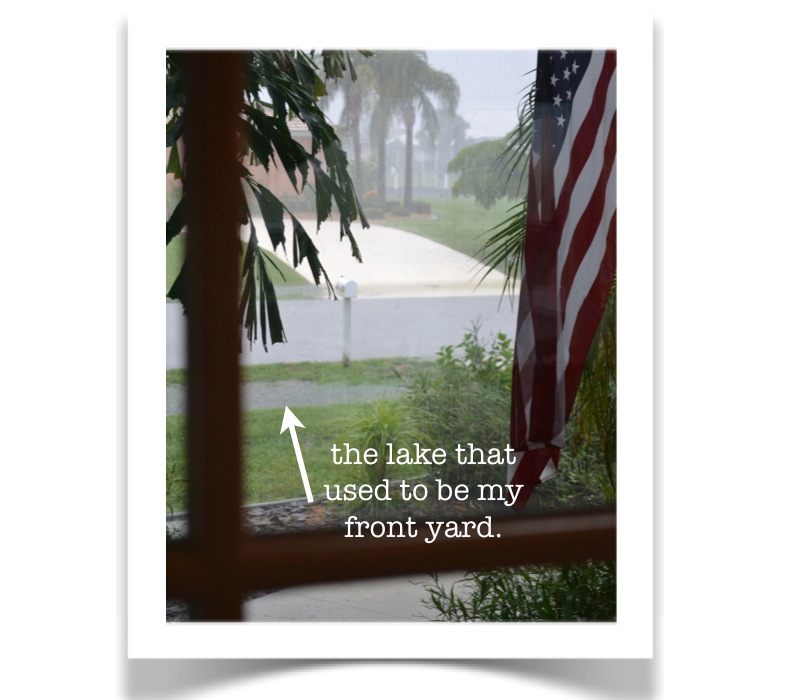 Still not ready to throw in the towel, I decided I would try my hand at a Crisco-based crust instead.  A quick Google search found me a new recipe, and I put the shortening in the freezer to chill it.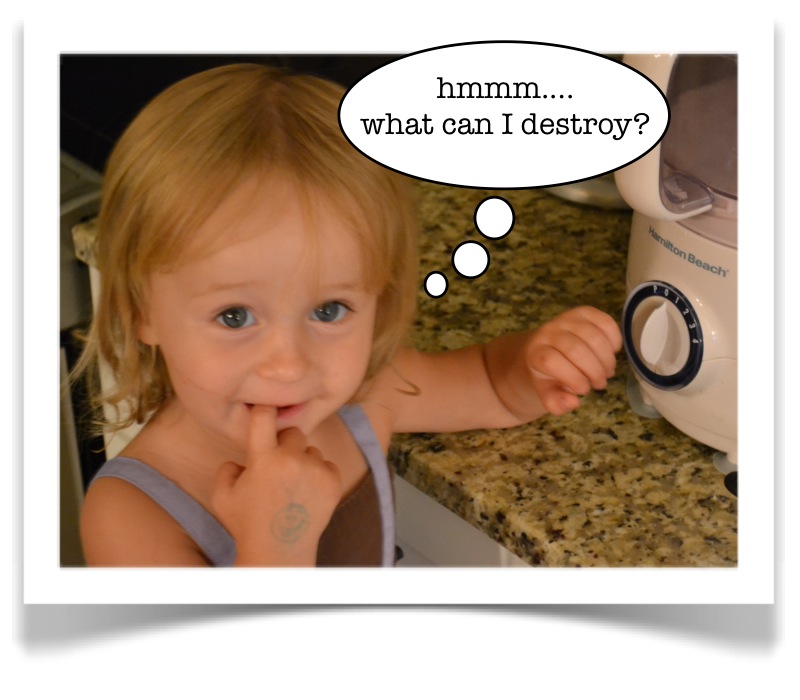 30 minutes later, Annie and I (Maggie still wanted no part in this endeavor) went to work on the crust.  It was pretty much an instant disaster.  For the record, 30 minutes in the freezer is NOT long enough to chill shortening for pie crust.  Of course my problem might have been trying to do it in the food processer (the way I make my butter crust) instead of using a pastry cutter.  In any case, the crust was a total bust.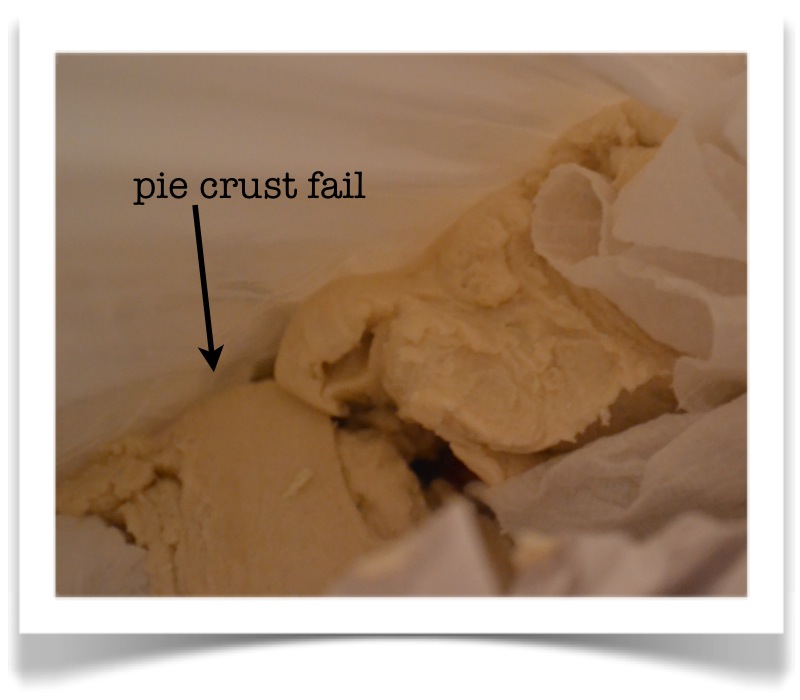 By this time it was starting to get late and the girls were getting hungry.  It was time for plan B: Barber Stuffed Chicken Breasts served with Betty Crocker Scalloped Potatoes and Steamfresh mixed vegetables.  (Not exactly the homemade meal I had planned, but there is something to be said for convenience food.)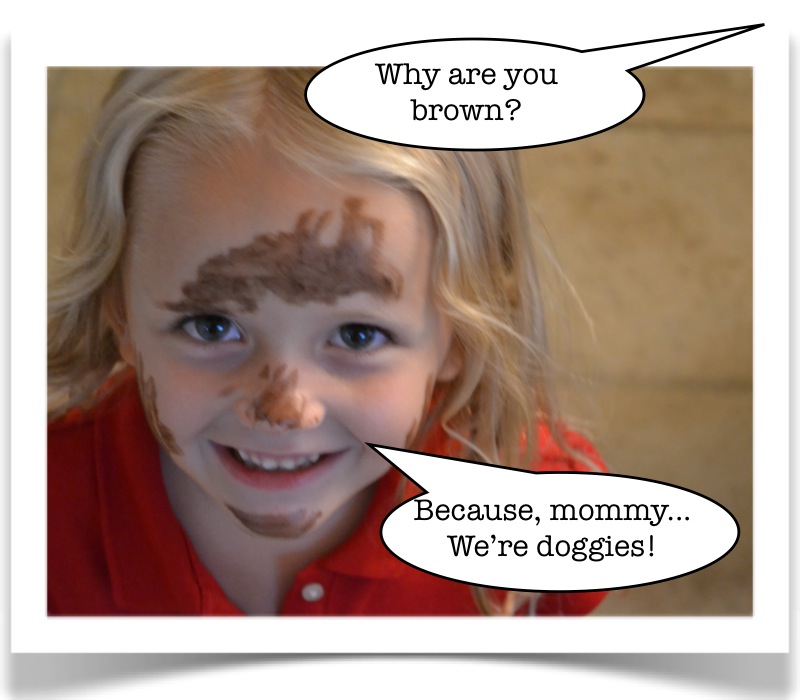 While I was preparing dinner #2 I suddenly noticed the girls had become strangely quiet, which is always a bad sign.  I went to check on them and found they had colored each other from head to toe with brown markers.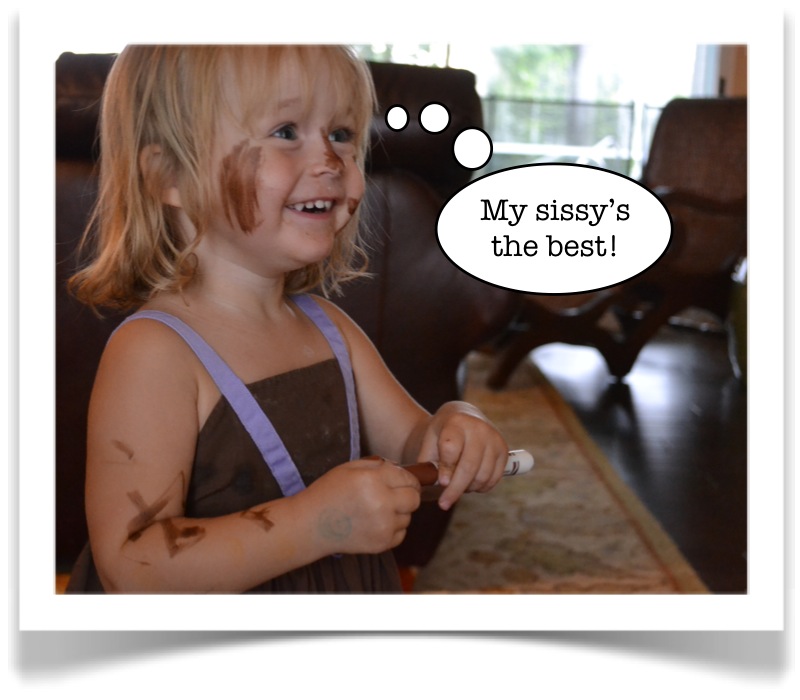 My only options at that point were to: a.) get mad and take the markers away or b.) let them continue.  It probably makes me a terrible mother, but figuring they were already going to need a bath and considering that they weren't screaming, fighting, or destroying anything, I decided to just let it go.  The next time I turned around, they had both stripped off all their clothes and were running around the house naked, covered in brown marker.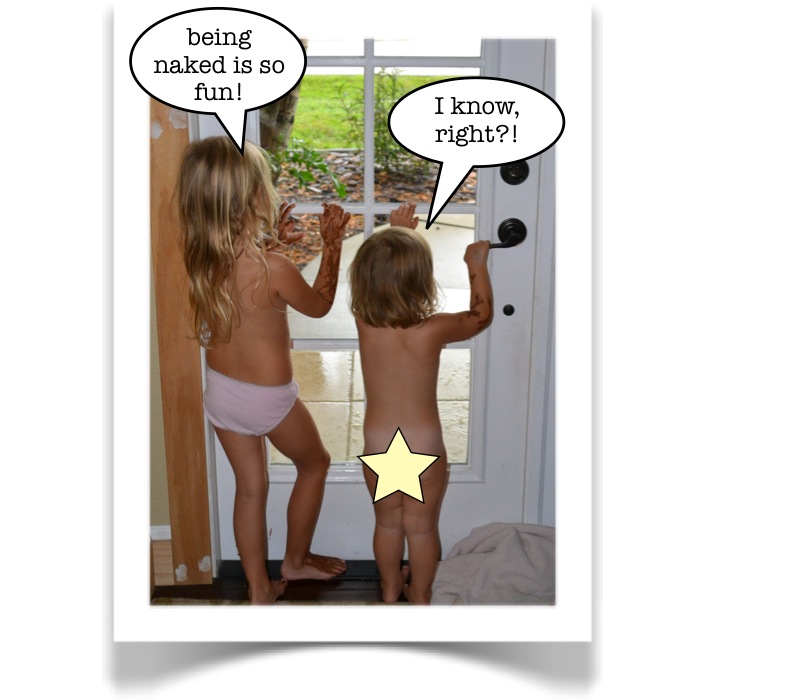 And it was of course right at this moment that Husband came home from work.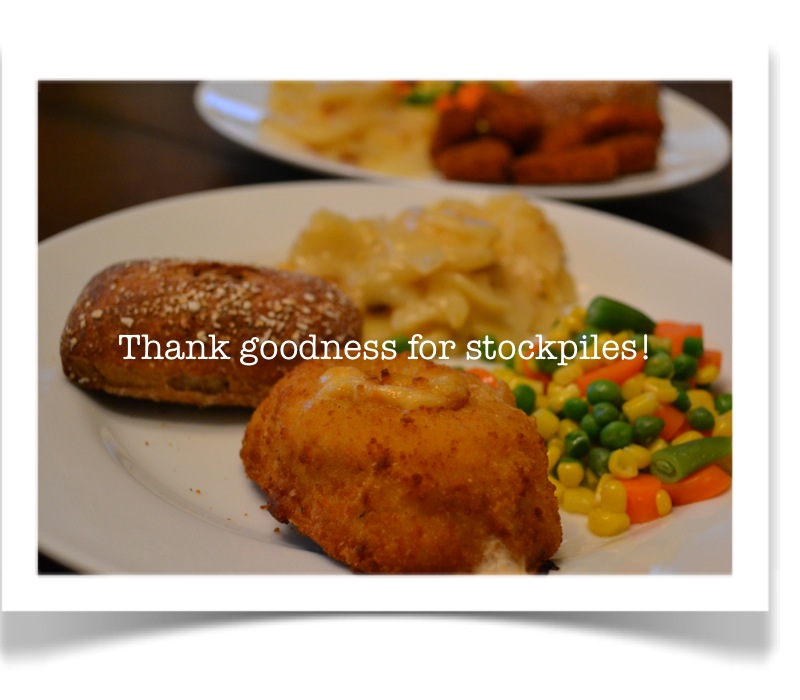 After dinner we sat around the table playing our daily round of High-Low.
"Mommy, you go first!  What was your high-low?" "My high was when Daddy figured out what was wrong with my computer.  My low was the rest of the day." "Your turn Daddy, what was your high-low?" "My high was figuring out what went wrong with Mommy's computer.  My low was finding out the boat was broken. Again." "Okay, Maggie, your turn.  What was your high-low?" [Long pause, while she thinks hard for a moment] "Well my low was when Mommy said we were going to have pie for dinner, and my high was when we didn't have to eat it."
*  *  *
I guess you just never know.