I hinted yesterday that I've been busy working on a BIG new project.  (And yes, I do know that I'm always working on a project or ten.  But this one really is exciting!)
It's a NEW website!  Because 2 just weren't enough, ya know?
Call me crazy if you must, but I can't help be a little giddy about this one.  If you follow SWSL in addition to LWSL, you are probably already familiar with our daily "Coupons to Print Now" posts, which provide an easy-to read daily list of links to the day's hottest coupons.  Basically we do all the work of hunting for the best coupons so that you don't have to.
Starting next week, that CTPN list will now be found at PrintHotCoupons.com instead of SWSL.  Print Hot Coupons also has its own Facebook page, where we will post any super hot or limited print coupons we find, and you can sign up here to receive PHC.com HOT coupon alerts with printable links right in your email inbox, saving you the hassle of even needing to go online!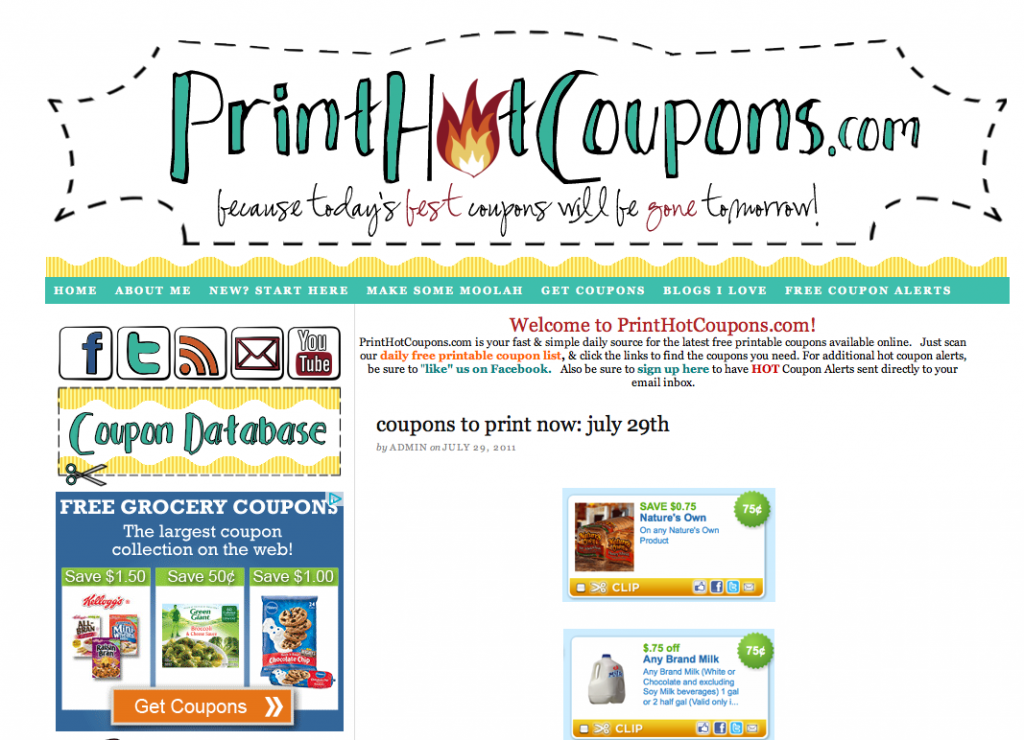 So what do you think?  Are you as excited as I am?
Affiliate links may be used in this post. Printing a coupon or ordering a product through this link may result in a commission, which helps pay for the cost of running this site and keeps the content free. Read my full disclosure policy here.