Have you ever felt like your creativity was just tapped out?  I am still having the hardest time mustering up any Princess Tea Party enthusiasm and frankly it is making me feel like a very bad mommy.  Princess' birthday is less than 2 weeks away and I haven't even sent out the invitations yet!
Thankfully, all hope is not lost.  Several months ago I ordered some very cute Princess Party Kits from my friend Crystal at Stampin' Up.  I'm not normally one for pre-packaged party kits, but they were only $1.95 each, marked down from $15.95.  It was a deal I just couldn't resist, especially knowing my daughter!    Last week I stopped by Walmart and found some very cute  & princess-tea-party-esque fabric on sale for $2 a yard.  I crossed my fingers as I bought it, hoping it would coordinate at least a little with the party kit, and happily it did.
Then at Target a few days ago, I lucked out when I found a whole bunch of very cute silk flowers on clearance.  As I soon as I saw them, I had an "aha" moment and remembered this post from my crafting hero, Ashley Ann.  The best part?  It is crafting for lazy busy people!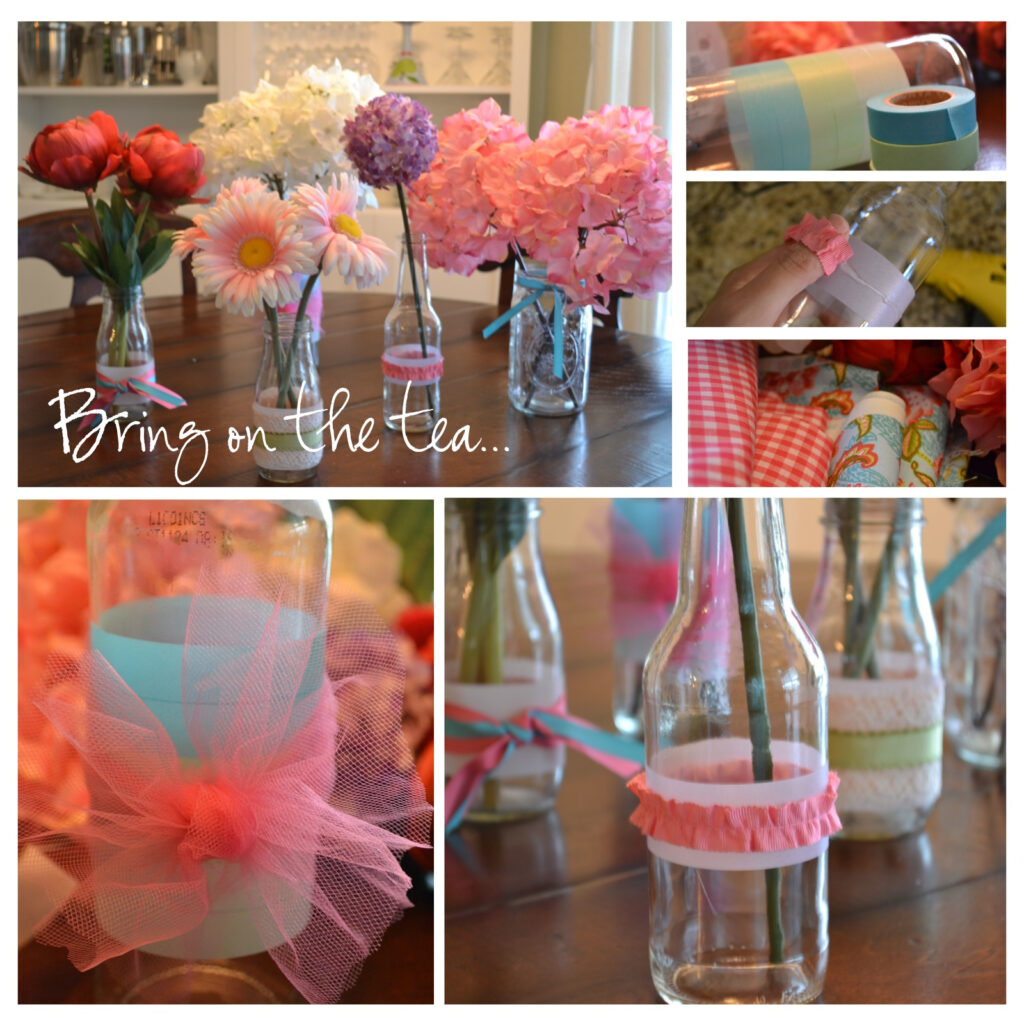 So this morning I spent a few minutes (it was literally less than an hour) whipping up some cute centerpieces for the Princess Tea Party table. Perhaps this party will come together after all.  Now if I could just get these invitations mailed out!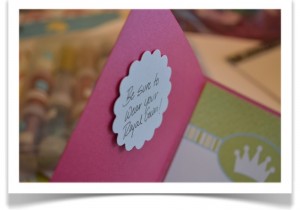 (P.S. Thanks Ashley! :-))
Affiliate links may be used in this post. Printing a coupon or ordering a product through this link may result in a commission, which helps pay for the cost of running this site and keeps the content free. Read my full disclosure policy here.