Fall is practically upon us, which means pie season is also here (at least for me!)
There nothing in the world that can compare to homemade pie crust.  Yes, it is a little bit more effort than say, buying a pre-formed pie crust or even one of those handy refrigerated roll-out crusts, but believe me when I tell you it is totally worth it.  a.) it is much cheaper than all of the pre-made options and b.) the taste is divine.
I use an awesome Pate Brisee recipe given to me by my very close friend Martha Stewart. (wink)   Her recipes–labor intensive as they may be–are always divine.  Her Cookies cookbook is pure genius–my all-time favorite cookbook–and if you want some incredible ideas for pie fillings, check out New Pies and Tarts.  The woman is simply amazing.  Martha, I bow to you!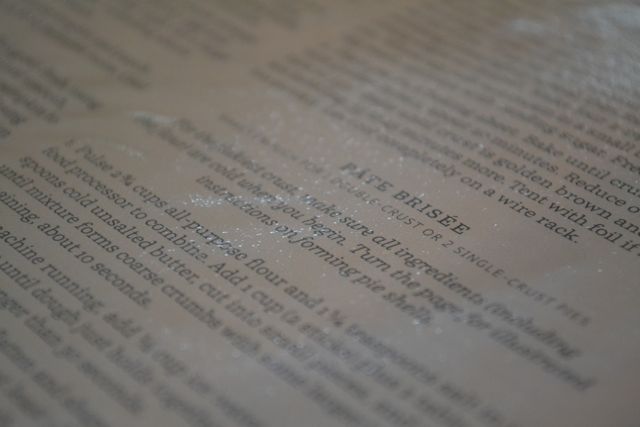 1.  The first thing you want to make sure you do is thoroughly chill all your ingredients!  If you don't store it there already, put your flour in your (very cold) refrigerator for several hours before making your dough.  The colder everything is, the flakier (and more delicious) your crust will be!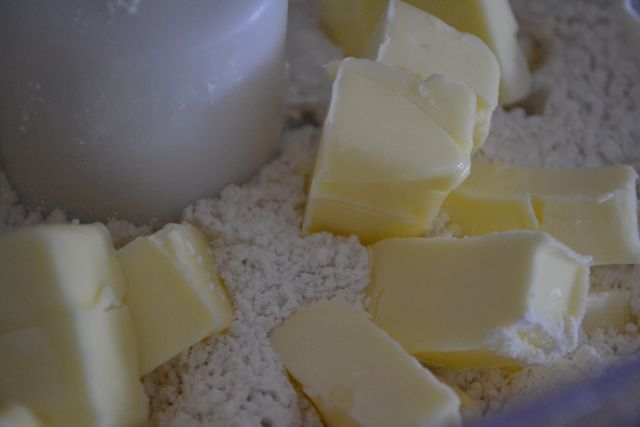 2.  Next, combine dry ingredients in your food processor and blend well.  Cut your very chilled butter into small chunks, then add to flour mixture.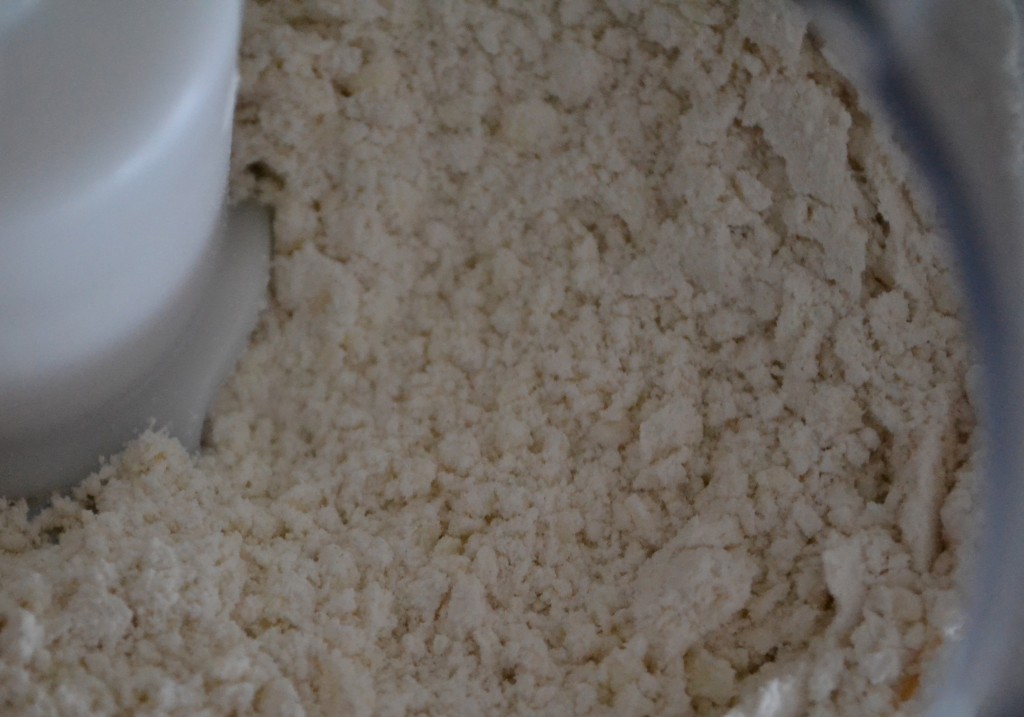 3.  Pulse food processor for 5 or so seconds until the mixture "resembles course meal" (according to Martha.)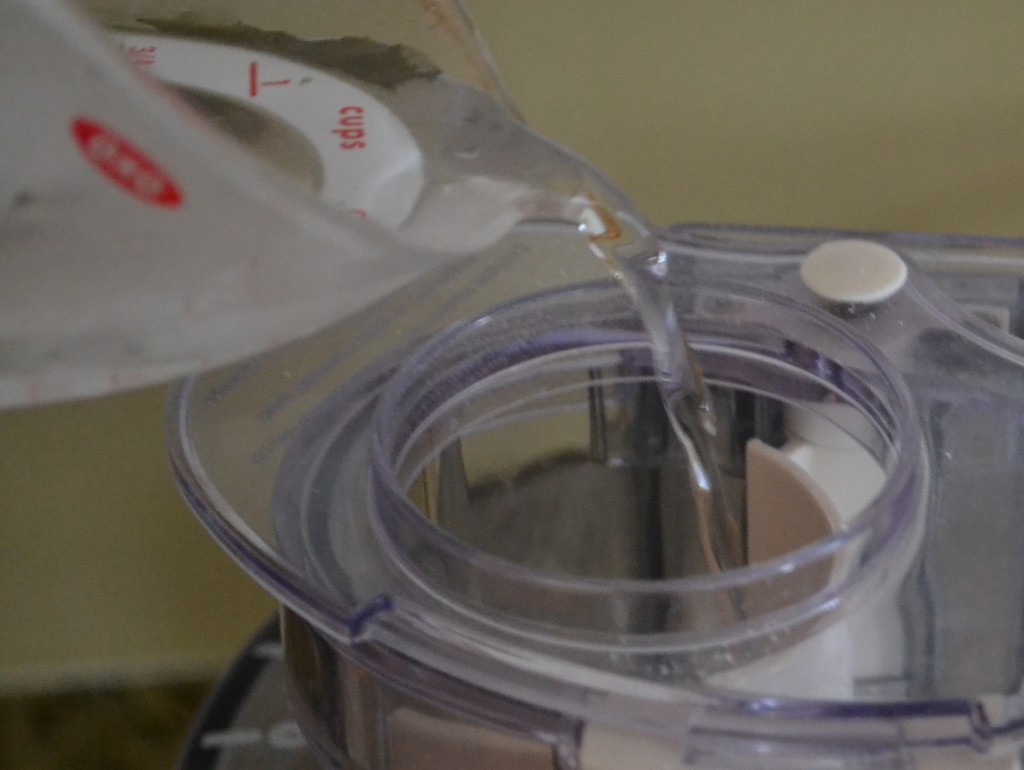 4.  Slowly pour in ICE COLD water while food processor is running.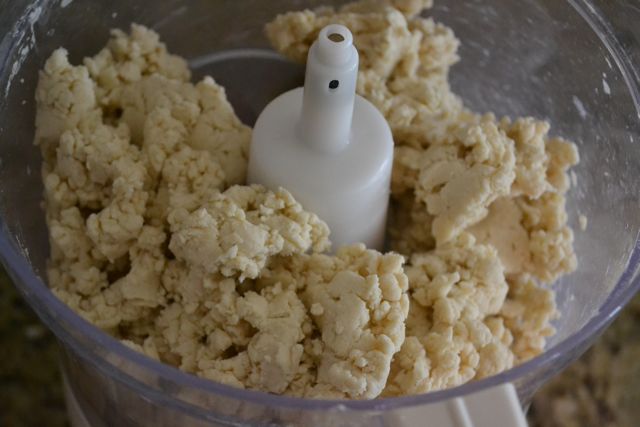 5.  As SOON as the dough starts to clump up, STOP pouring in more water.  This will happen fast!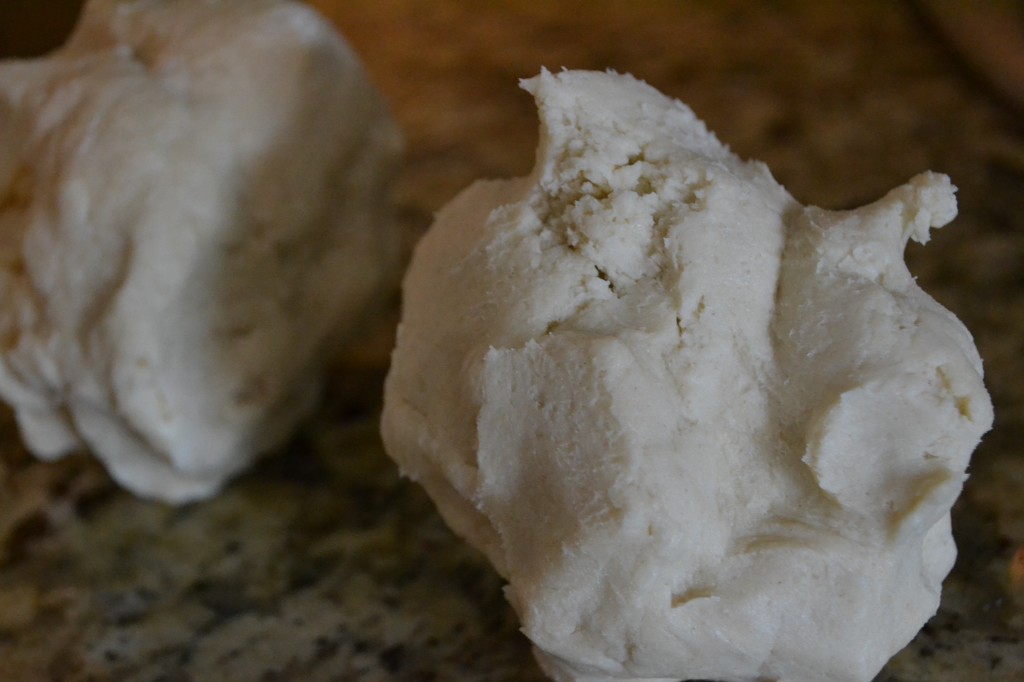 6. Separate dough into two equal parts.  Flatten into discs & refrigerate for at least one hour or overnight.
7. Once dough has chilled, roll out to desired thickness using heavy rolling pin on a well-floured surface.
8.  Place crust in pie plate & fill as desired.  For this particular crust, I did a savory Vegetarian Quiche filling, but it works just as well for sweet pies.   Enjoy!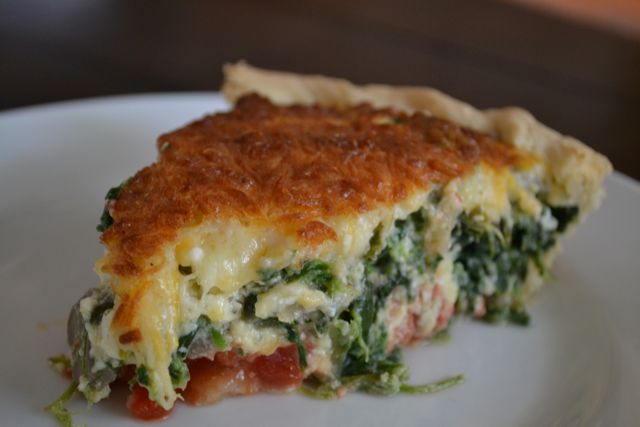 So tell me, what's your favorite kind of pie?  Do you prefer to make it yourself?  Have a favorite recipe you'd like to share?  I'd love to hear it!
Affiliate links may be used in this post. Printing a coupon or ordering a product through this link may result in a commission, which helps pay for the cost of running this site and keeps the content free. Read my full disclosure policy here.