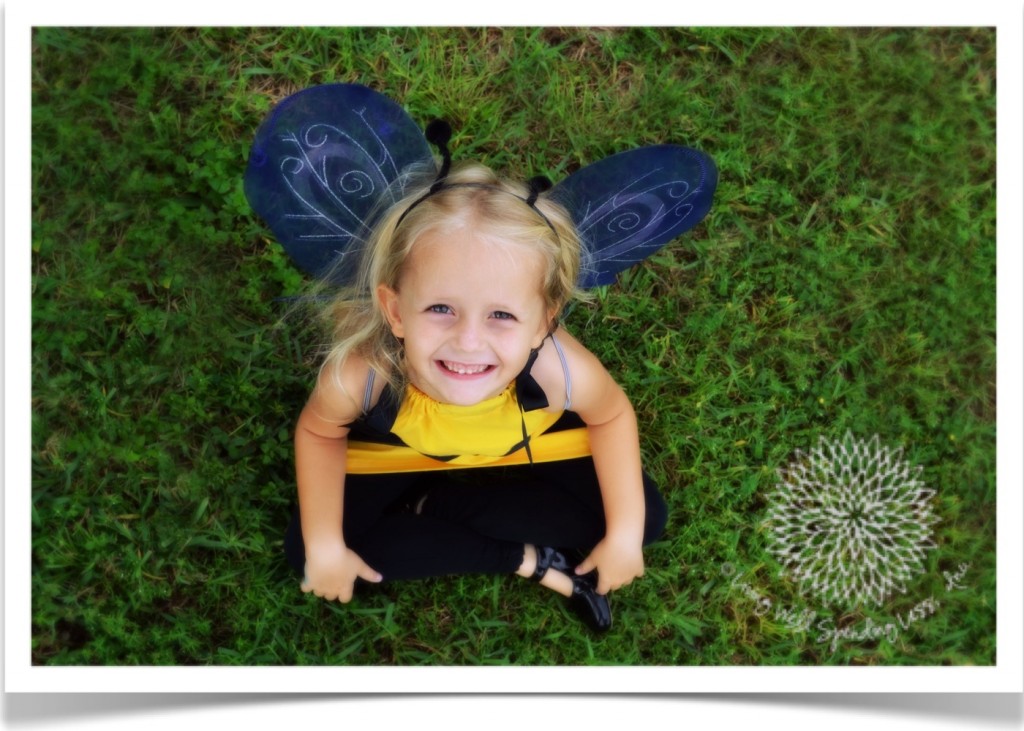 A few weeks ago I posted part one of this year's bumblebee costume for the girls.  The pillowcase dress design turned out cute, but my little bees were sadly lacking in necessary bee accessories.  They needed wings and antennae!  I found some cute options at Gymboree, but even on sale, the total cost for 2 sets plus shipping came to almost $40.  There was a slightly cheaper set on Amazon that I almost purchased with Swagbucks, but I was worried that the yellow wouldn't match.
Plan C took slightly more effort but was definitely the cheapest option, costing less than $5 for the whole project.  I found fairy wings at the dollar store and spent $2 at Walmart for a bottle of black dye.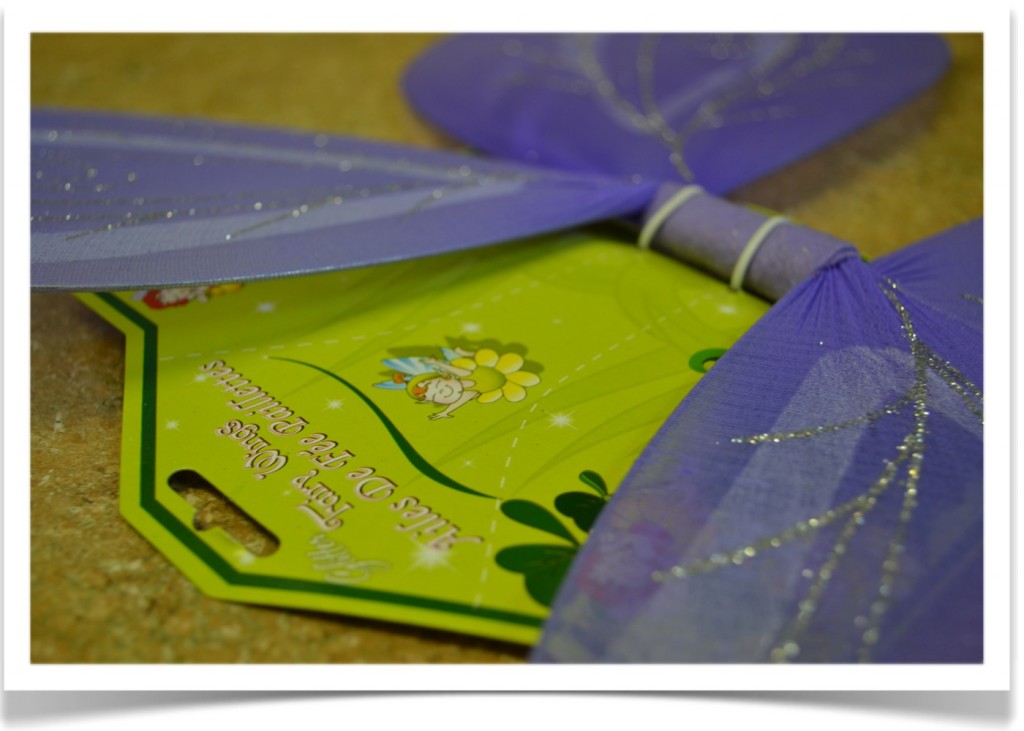 The wings I found at the dollar store came in pink, purple & green.  I chose purple because it seemed closest to black.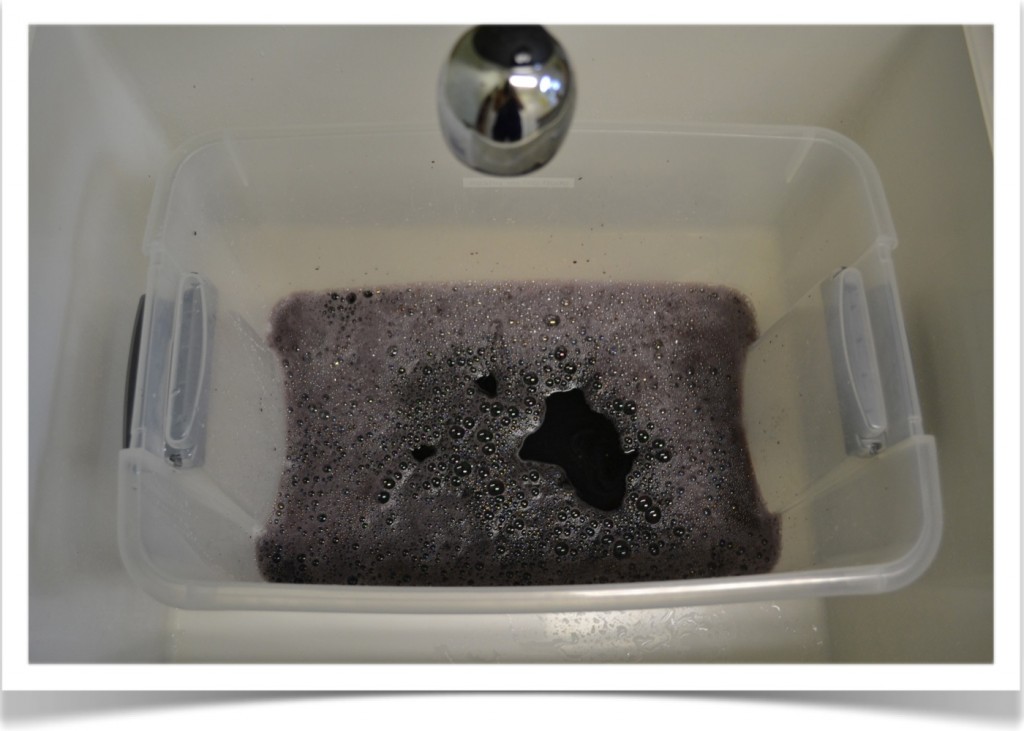 To dye the wings, I added one whole bottle of Rit Dye + 1 cup of vinegar to about 4 gallons of hot water in a plastic tub.  I didn't wear gloves but I should've–that dye definitely stains!  Be sure to wipe up any spills right away.   I let them soak for a LONG time….about an hour and a half.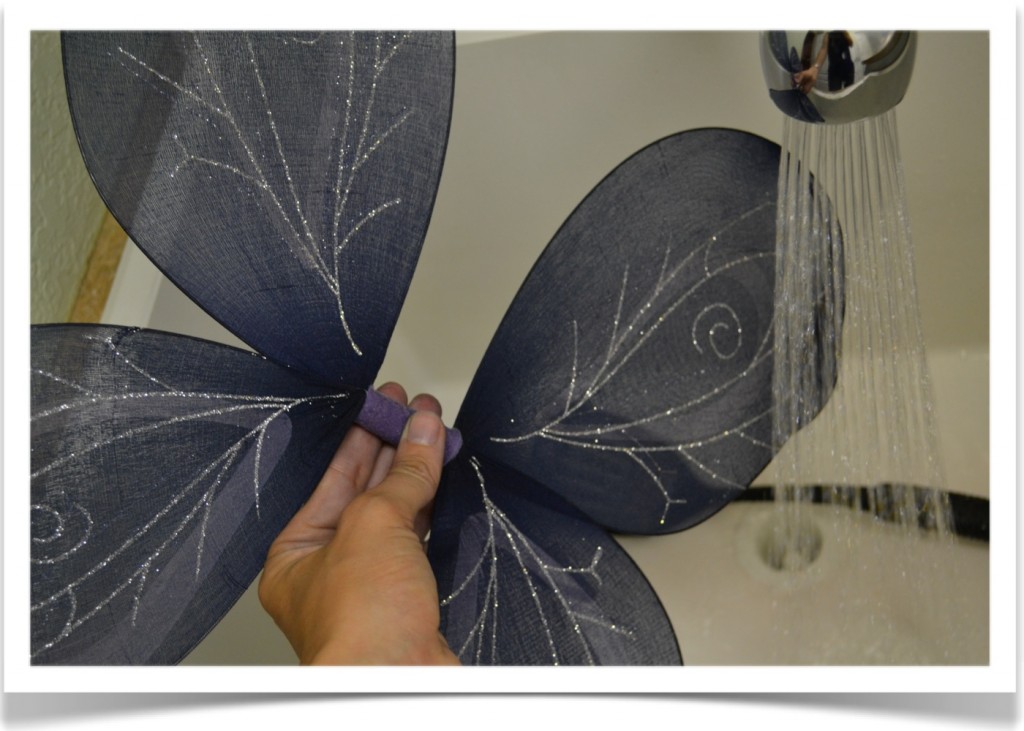 When the wings were finally ready, I rinsed out the extra dye then wiped up the sink right away to make sure nothing got stained.  (The magic eraser worked nicely for wiping up spills)  I then hung them up and let them dry completely.  Once dry, I used a black permanent marker to color that purple piece of felt in the middle that didn't absorb the dye.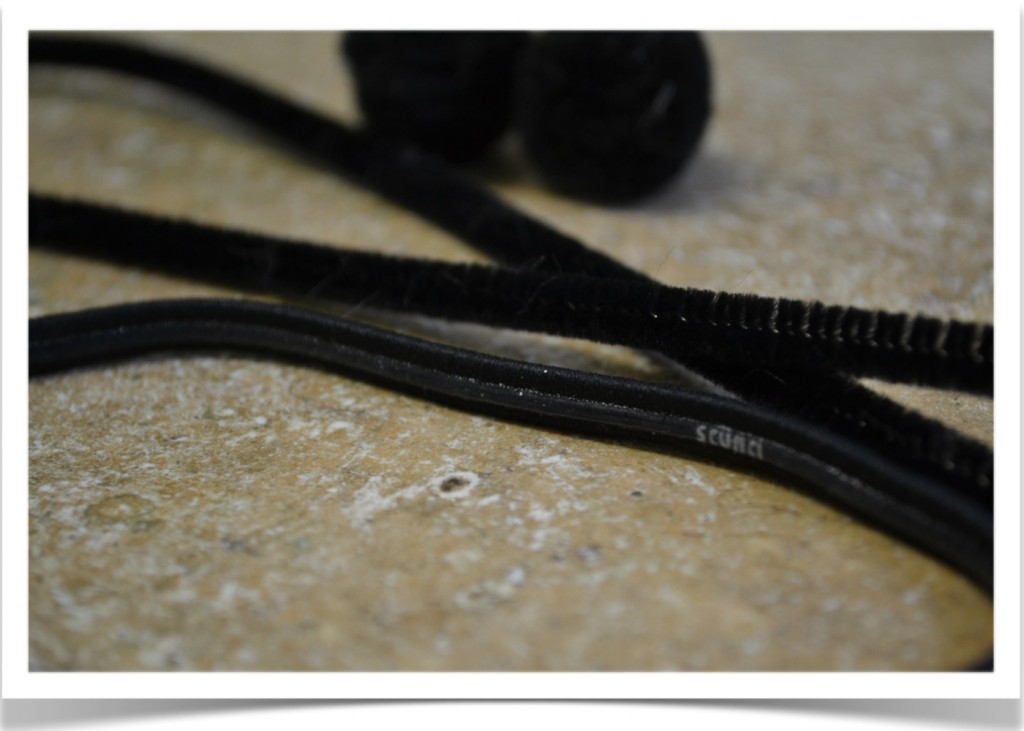 For the antennae, I used some black elastic headbands, pipe cleaners, & pom poms that I already had on hand.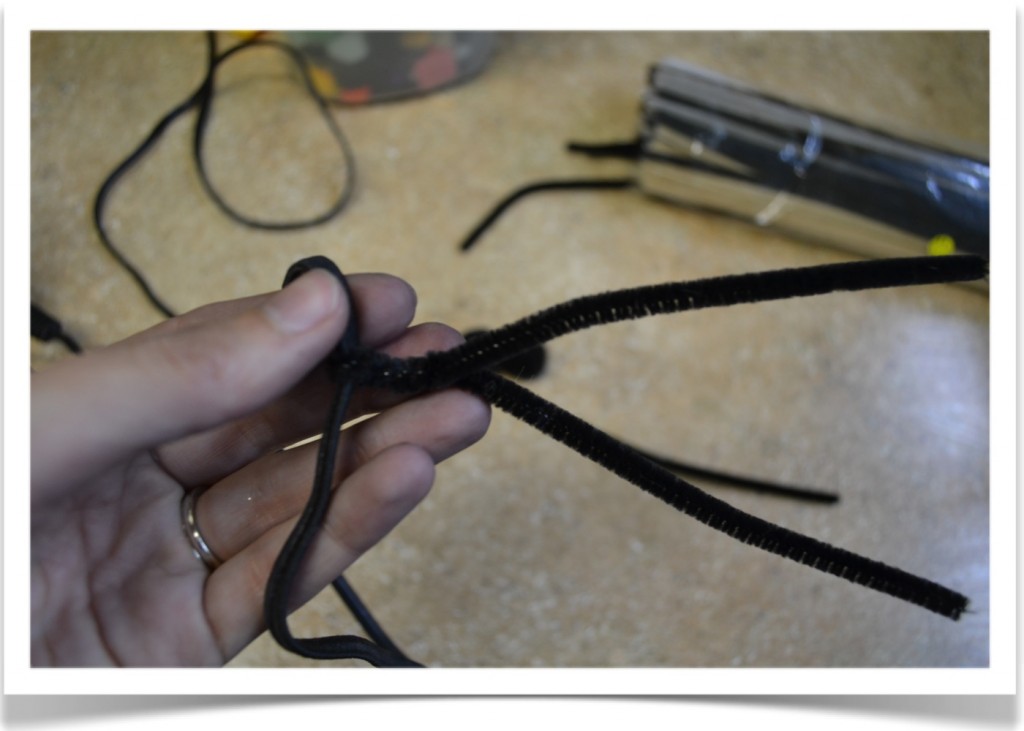 The concept was pretty simple–I just twisted 2 pieces of pipe cleaner around the headband, spaced about 3 inches apart.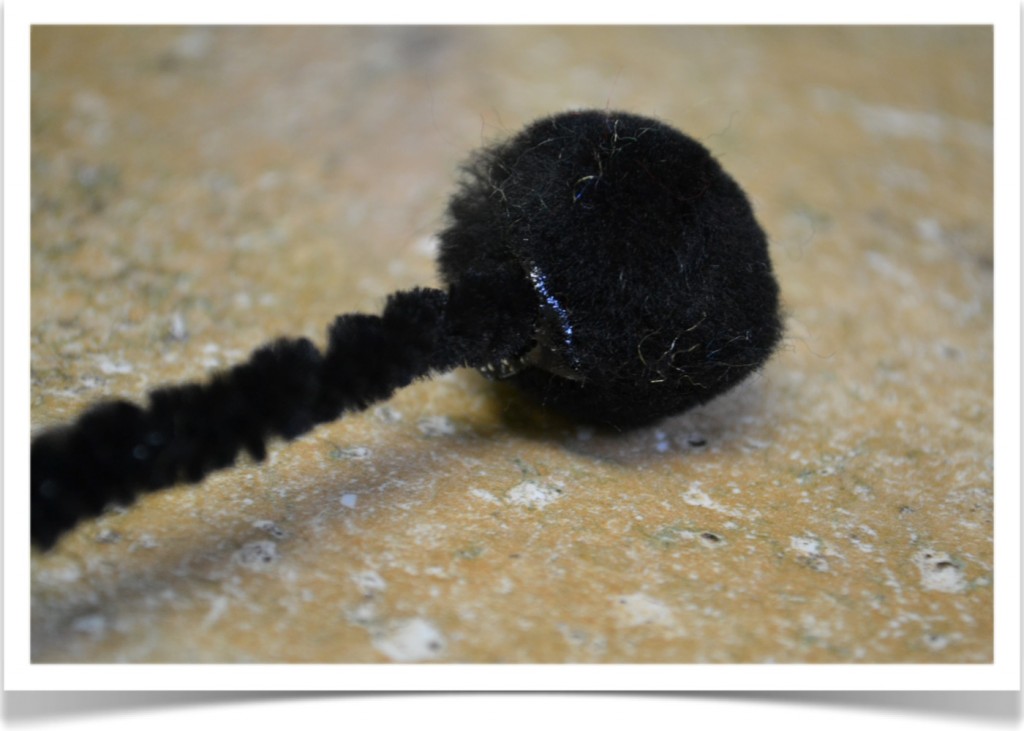 I used a generous glob of hot glue to secure the pom poms to the ends of the pipe cleaner & let them cool completely.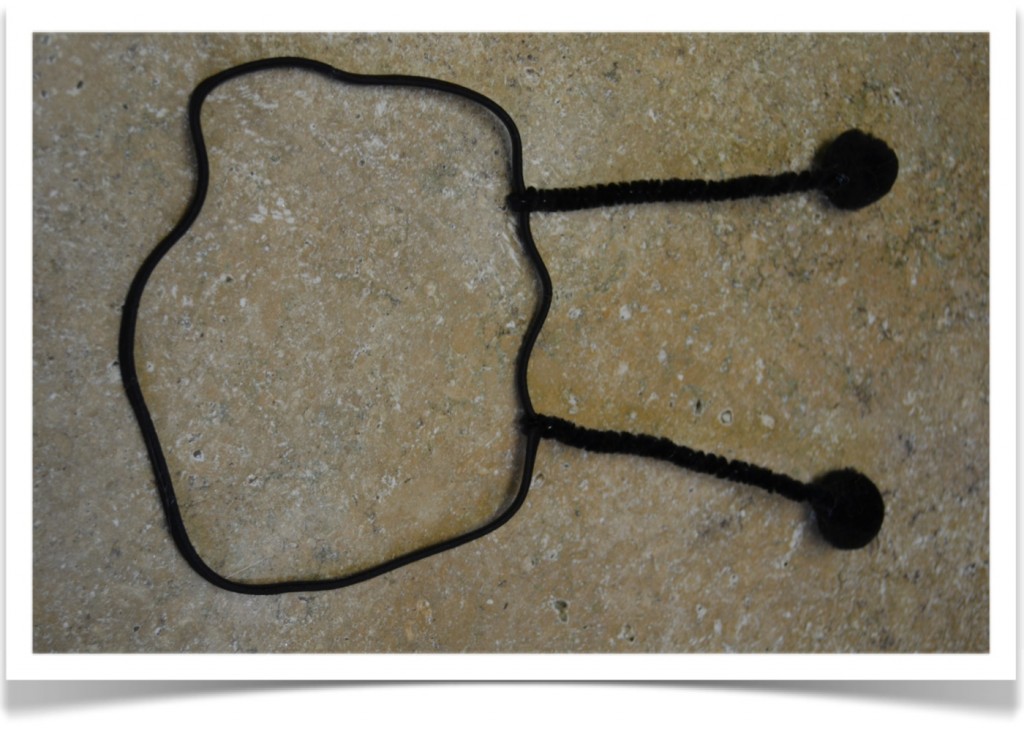 We live in Florida so keeping warm while trick-or-treating isn't much of an issue.  Those in cooler climates could layer a black long sleeved t-shirt and tights underneath!  Trouble was napping when I took these pictures, but Princess was MORE than happy to pose in her new costume.  Her only complaint?  No stinger.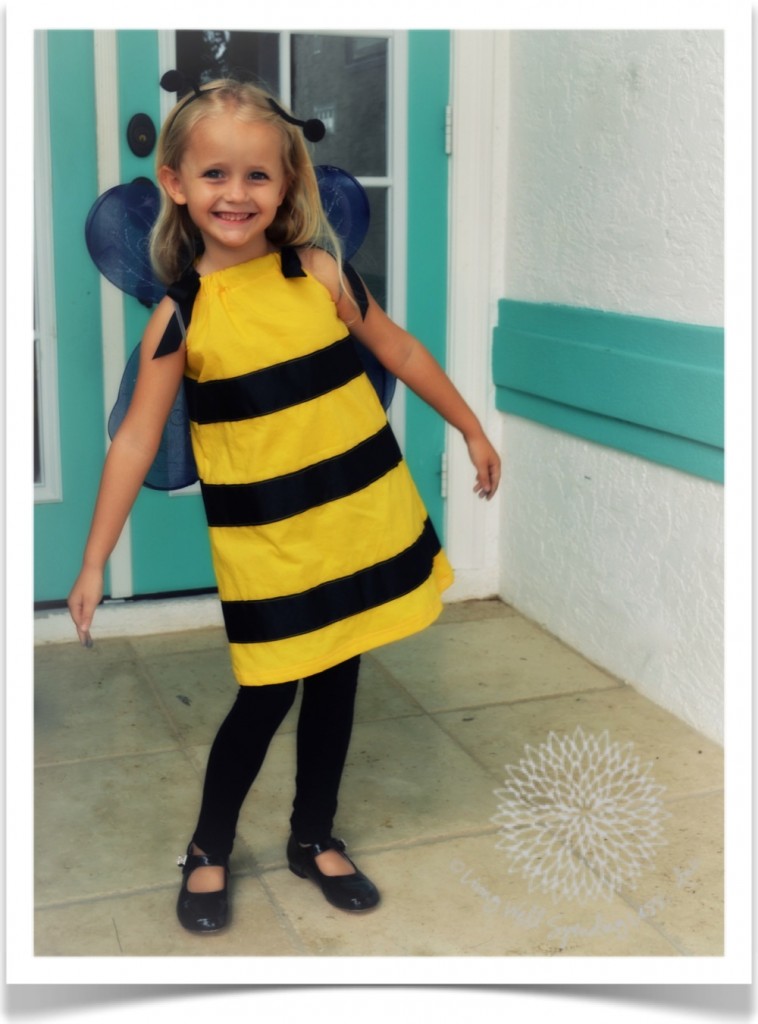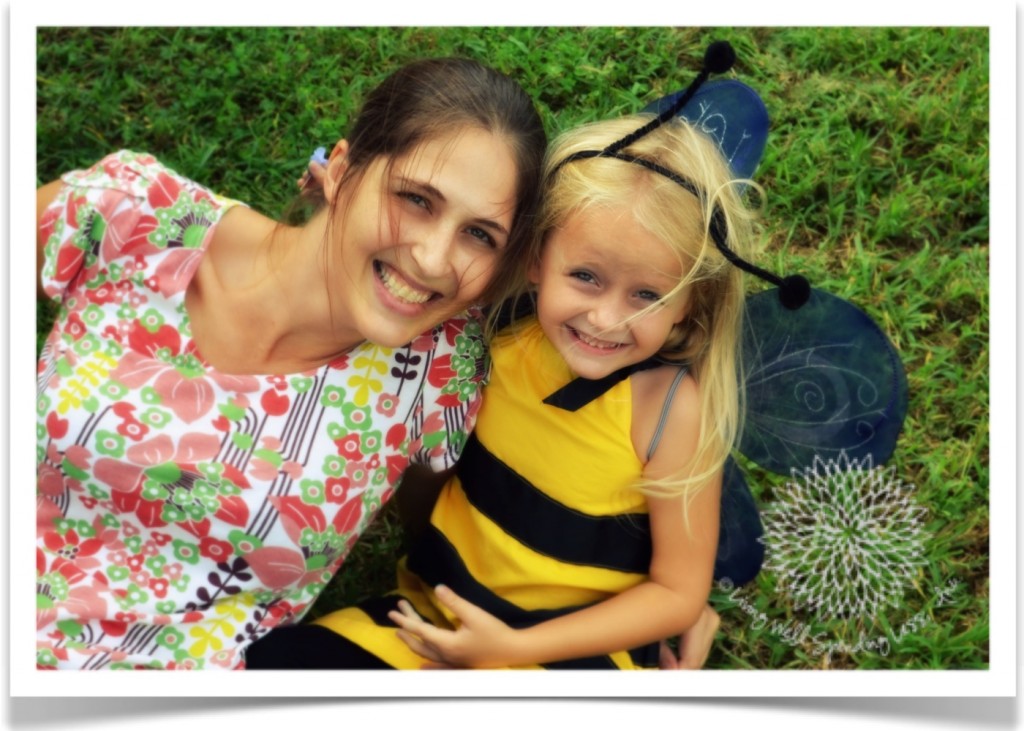 Pin It
Affiliate links may be used in this post. Printing a coupon or ordering a product through this link may result in a commission, which helps pay for the cost of running this site and keeps the content free. Read my full disclosure policy here.