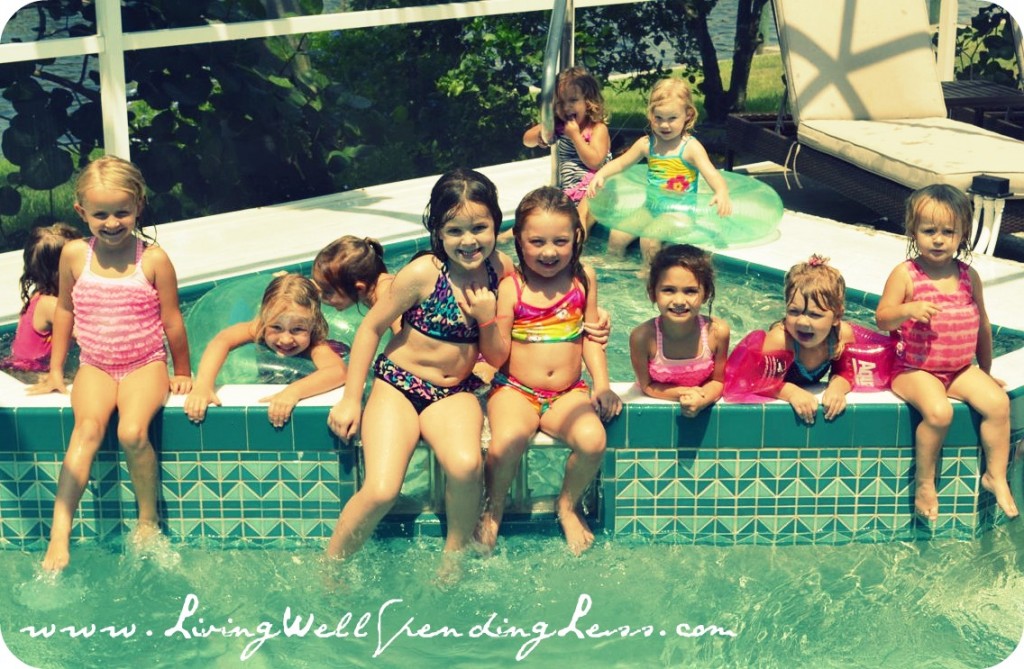 This past weekend my daughters were playing with a few of their friends.  All seemed fine until out of the blue, right in front of me, Princess and another girl banded together against a younger girl and sassily told her she acts like a baby and they weren't going to be friends with her anymore.  The younger girl, predictably, burst into tears and ran sobbing to her mom, while the 2 older girls and I had a serious talk about how we treat our friends and what it means to be a bully.
But I was shaken.  My daughter, a bully?   Are the days of innocence over already?  This little girl who has always been so sweet and kind to other kids was now picking on someone weaker than her just because she could.  If I hadn't watched it with my own eyes, I don't know if I would've believed it.
A part of me wants to just brush it off, dismiss the whole thing as a silly tiff among 5 year old girls, one that has already been forgotten.  But at the same time, I cringe knowing that as those girls get older, that sort of behavior will only get worse.
I know because I watch it happen in my adult life too.  There have been a few instances just in the past week where I've watched several grown women band together against one via Facebook, just to prove a point.  I'm sure they felt their outrage was justified, but the fact is that when many people gang up against a single person, it stops being a discussion and turns into nothing more than bullying.  It can happen in the blink of an eye; I'm probably even guilty of it myself.
I just got back from a conference last weekend, and now will be headed to another one tomorrow.  And while I'm excited to go, in all honesty, the blog conference world sometimes reminds me a lot of high school.  While the vast majority of attendees are fun, incredible, amazing people, there are always a few who 'rule the school' (or at least who think they do) and spend much of their time trying to manipulate people around them and make others feel inferior.  Sadly, it works.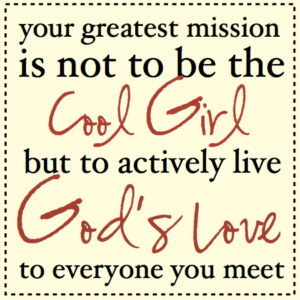 What is with this innate need to make others feel bad about themselves?  Does putting someone else down really make us feel better?  Does preying on the weak make us strong?  Are we so insecure about ourselves that we need to hurt someone else in order to feel superior?
After watching my daughter this weekend I know I will have to be much more vigilant.  I want my children to grow up with compassion for those weaker than them, not contempt.  I want them to understand that their greatest mission in life is not to be the cool girl, but to live God's love to everyone around them. I want them to recognize bullying when it happens and to be brave enough to stand up against the crowd, to speak up for the ones who can't speak for themselves.
It also makes me wonder if I am doing enough to model this for them. Do I take a stand when I see someone being picked on, or do I sit by and silently watch, in the name of avoiding drama?  Do I have compassion those who are faltering, or do I seize the opportunity to lift myself up while someone else falls?  Most importantly, does God's love shine through me to everyone I meet, every single day?
So what about you guys?  Am I alone in sometimes feeling like I never left high school?  Have you ever been bullied? Or been the one to bully someone else?  How do you deal with this issue with your kids?
Pin It
Affiliate links may be used in this post. Printing a coupon or ordering a product through this link may result in a commission, which helps pay for the cost of running this site and keeps the content free. Read my full disclosure policy here.