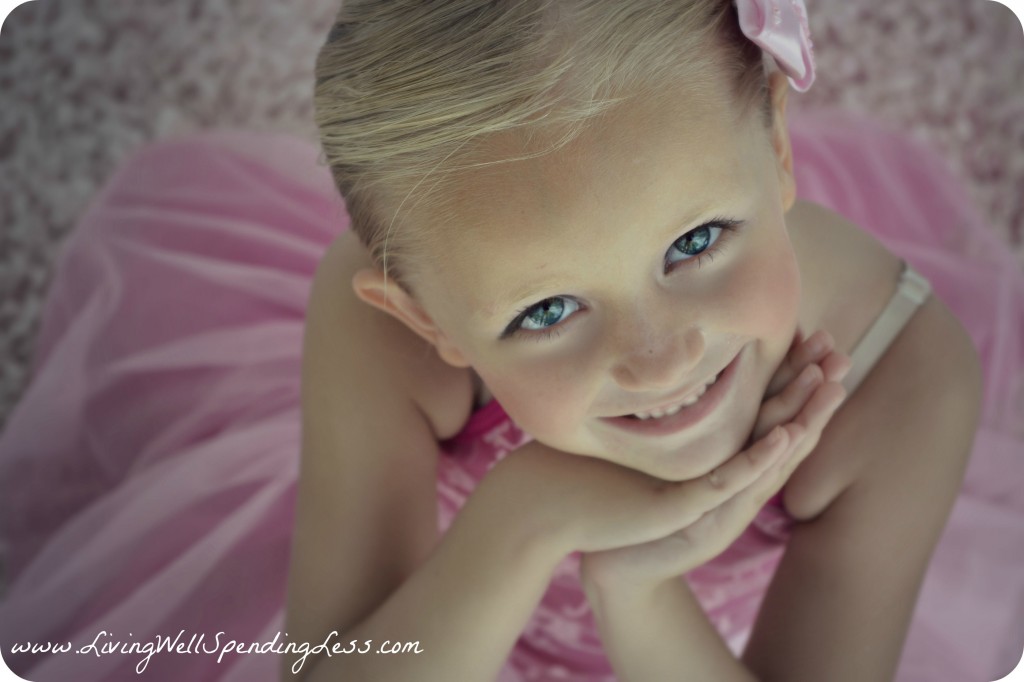 I've never been a big fan of organized sports or activities.  After watching the craziness of so many of our friends and siblings shuttling their kids from one activity to the next, Husband and I swore we would be different.  "Our kids will just be kids," we said, "whatever happened to letting kids just go play outside?"
But the reality is that we live in Florida where it is hot, in a house surrounded by canals on both sides, with a sloped driveway and an unfenced yard with a lawn dotted with fire ants.  It's not exactly kid-friendly territory.
So last fall when Princess asked if she could take dance, we decided to give it a try.  Classes had already started everywhere, but we managed to sneak her into a beginner's Ballet/Tap class that a few other kids we knew were in.   The class, full of young girls with short attention spans and no dance experience was a perfect fit for our little non-athlete.  The teacher was sweet, and patient, even when it seemed like none of the girls were paying even a bit of attention, even when they were running around or laying on the mats in the corner instead of doing whatever it was they were supposed to do, and for most of the year, I didn't take it all that seriously.
Every Wednesday, as I sat through the longest hour of the week, chatting with the other moms on that hard, hard floor, I wondered whether it was worth it.  I wasn't totally convinced Princess was learning anything at all, and had I not shelled out $60 for her showtime costume way back in December, we probably would have dropped out.  My plan was just to make it through the season and then we would be done with dance for good.
And then on Saturday, as we got ready for the dress rehearsal, a little miracle happened the instant she slipped on that costume:  she turned into a little ballerina.  And I, the completely cynical I-can't-believe-I've-been-carting-my-kid-to-these-stupid-dance-classes-all-year-and-now-I-have-to-spend-a-whole-Saturday-at-dress-rehearsal mom suddenly transformed into the gushing stage mom.
The dress rehearsal, which I had been dreading most of all, was magical.  Princess was mesmerized by the older dancers and watched every single routine of the (very long) show without asking for so much as a drink of water.  She was captivated by the story of Swan Lake and sat on my lap and asked me to explain the "story" behind the other dances too (most of which I had to make up, but whatever.)  It was an unexpectedly enchanted afternoon, and I loved every minute.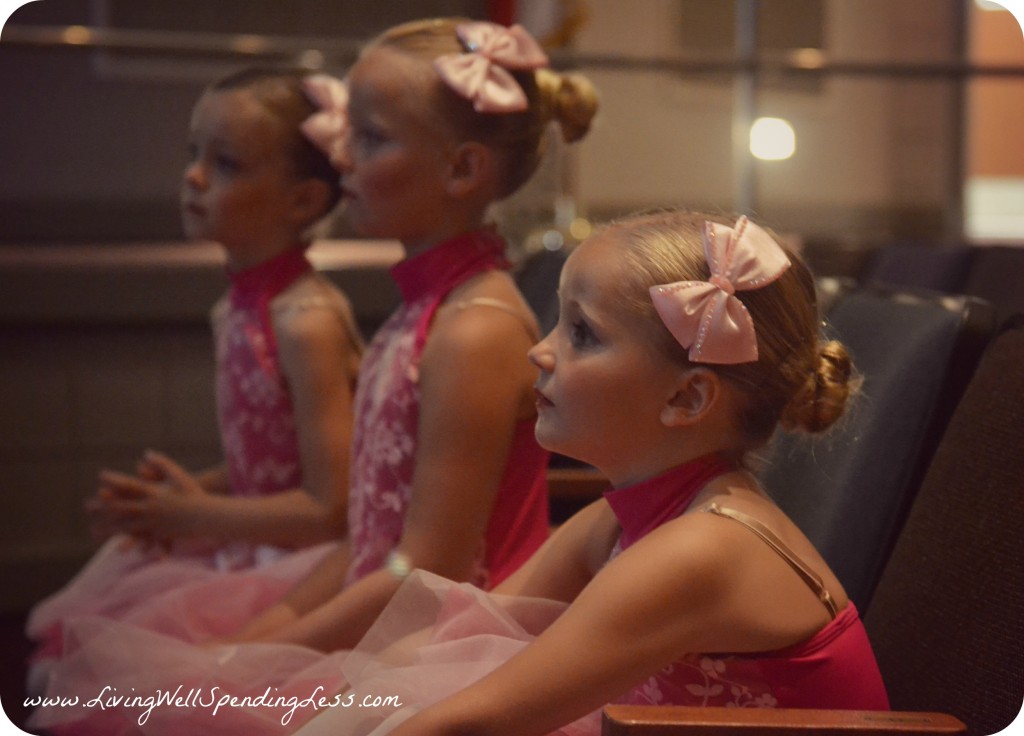 But the best part, by far, was watching my little girl on stage!  Her only previous performances have been as part of the cherub choir at church, during which she is completely frozen with stage fright, so I was a little worried about how she would handle the big stage and so many people in the audience (including my dad and stepmom who were visiting from Seattle!)  But not only didn't she freeze, she SHINED!  She performed every step with gusto and confidence, and she was awesome!  I thought I might burst with pride.  Even now, almost a week later, my heart swells just thinking about it.
We are definitely not done with dance just yet.
Affiliate links may be used in this post. Printing a coupon or ordering a product through this link may result in a commission, which helps pay for the cost of running this site and keeps the content free. Read my full disclosure policy here.