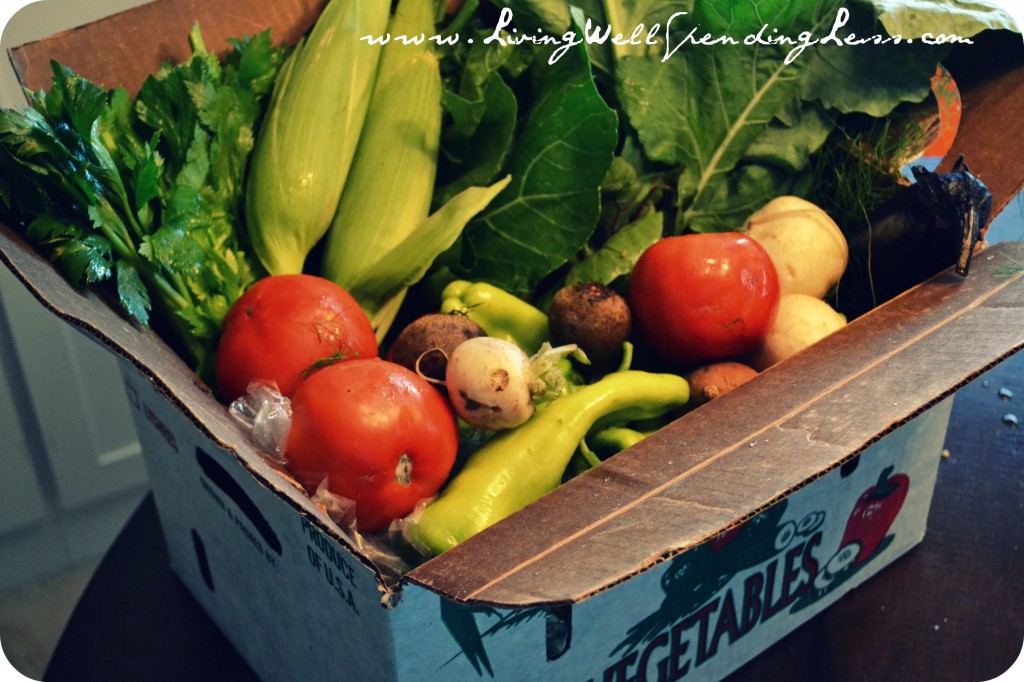 We finally sent in our payment a few weeks ago and I am literally counting down the days until the new season starts at Worden Farm!  Last year we really enjoyed getting our boxes of farm fresh veggies each week and though the girls were hesitant to try new vegetables at first, by the end of the season they had become true veggie lovers.  Towards the end of the season we discovered the joys of actually going to the farm to get our vegetables, and this year we plan to go every week.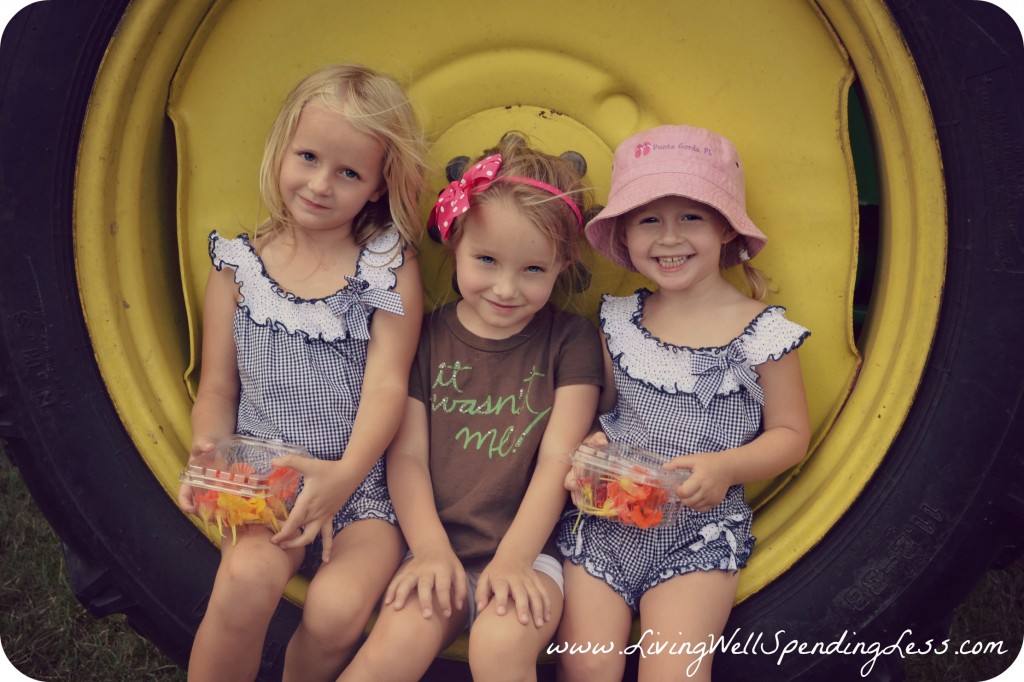 One of the most common questions I get from readers who are trying to save money with coupons is about how to save money on produce.   When I first looked into it a farm membership, I thought it seemed a little pricey, but when I did the math and calculated the price per week, I realized how reasonable it really was.  I normally spend around $2o a week on produce at the grocery store or farmer's market for far fewer (and far less fresh) items.
I figured that while I may be spending a little more up front, the investment would pay off in terms of needing fewer groceries, eating healthier, and having a bigger variety in our somewhat boring diet.  It is easy to get into a food rut, especially when you have kids, and I found that being forced to work with new veggies opened up a whole new world of food to my family.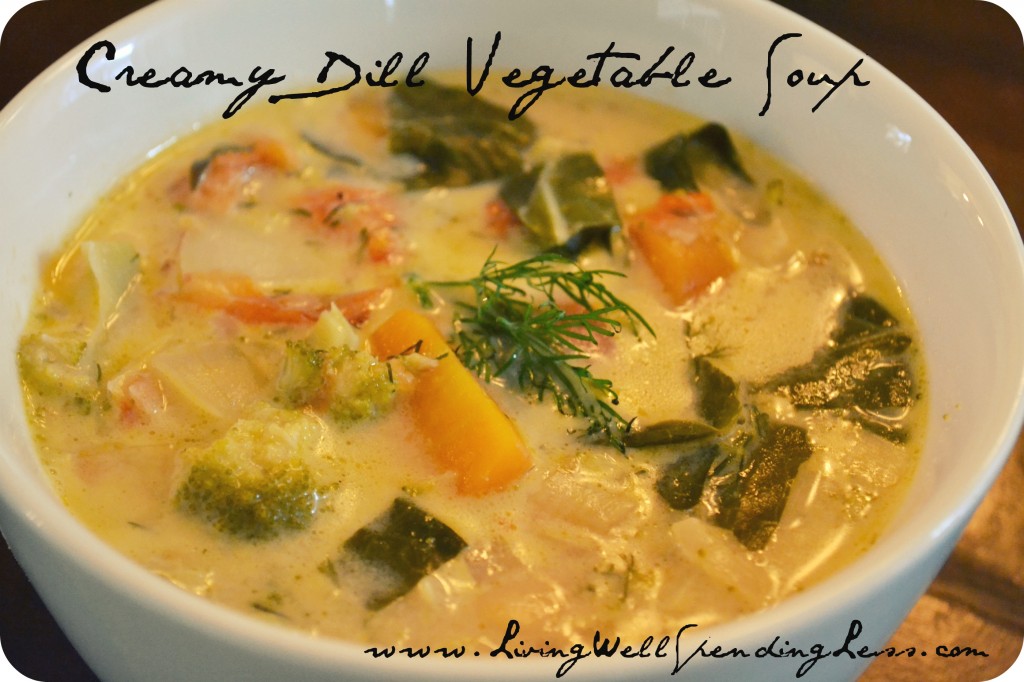 A Worden Farm Membership starts at $400 a season for a small membership or $600 a season for a full membership.  The boxes have a ton of vegetables, so if your family is small you might want to consider sharing with another family.  If you choose the farm option you receive 136 credits (6-7 items a week) for a small membership, or 200 credits (10 items per week) for a large membership. The credit system is nice because you still can use them even if you miss a week.
In Southwest Florida, Worden Farm offers membership options as far north as St. Petersburg and as far south as Naples!  Even though the season doesn't start until December, I wanted to get this post up this week so you would still have time to sign up before the October 1st, 2012 deadline.  Those of you in other parts of the country can check out LocalHarvest.org to find farm membership options near you!
*   *   *
Have you ever tried a local farm membership?  What other ways do you save on fresh produce?
Affiliate links may be used in this post. Printing a coupon or ordering a product through this link may result in a commission, which helps pay for the cost of running this site and keeps the content free. Read my full disclosure policy here.