I hope you all had a peaceful, wonderful, and joy-filled Christmas.  2012 was an amazing–and busy–year, and I am taking a couple weeks off in order to savor some much needed time with my family.  I couldn't stand the thought of leaving you hanging, though, so I thought it might be fun to put together a list of some of my own personal top 10 favorite posts from this past year, just in case you may have missed them.
Going through all my posts this year made me realize how varied they really are!   From recipes, parties, & DiY projects to coupons, financial advice, & my own personal thoughts about life, I just throw it out there and y'all just bear with me through it all.  So thank you for that, & thank you for sharing this journey with me this year.

Husband was out of town this week for a business trip so I decided to surprise him by remodeling our former guest room while he was gone….The transformation, as soon as I started painting, was immediate.  The room became so much brighter and instead of this awful depressing room that I had always hated, it suddenly felt like a blank canvas.   A colorful plan began forming, and the only question became whether we could possibly pull it off in just 4 days.   It was a LOT of work to get it all done in time, but everything came together really well. [Read More]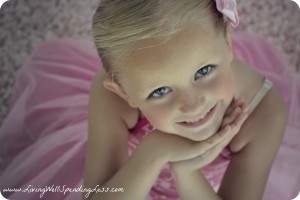 Every Wednesday, as I sat through the longest hour of the week, chatting with the other moms on that hard, hard floor, I wondered whether it was worth it.  I wasn't totally convinced Princess was learning anything at all, and had I not shelled out $60 for her showtime costume way back in December, we probably would have dropped out.  My plan was just to make it through the season and then we would be done with dance for good.  And then on Saturday, as we got ready for the dress rehearsal, a little miracle happened the instant she slipped on that costume:  she turned into a little ballerina. [Read More]
 A cake-themed birthday party wouldn't be complete without LOTS of cake (and cupcakes and cookies and cake pops….), but that was just way too much baking for me to do all on my own!  Three of the cakes–the Coconut Cream Cheese Fantasy, Chocolate Lover's Delight, and mini butter cake–were ordered from my local Publix Bakery.  The absolutely gorgeous cupcakes and amazing whoopee pies were from Trouble's very favorite cupcake store, In Your Face Cupcakes in downtown Punta Gorda.  Words can not describe how delicious they were! [Read More]
The truth is that most of the time we probably have no idea what our friends and acquaintances are struggling with behind closed doors. Ultimately we all edit the version of ourselves we present to the world to varying degrees, not out of a desire to be fake or someone we are not, but I think, perhaps, because we truly want to see ourselves as the person we present to others. [Read More]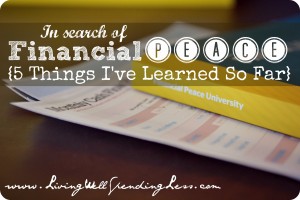 I'm not sure exactly when it happened or exactly which event was the proverbial straw, but at some point this month, as Husband and I have stopped spending and instead more reflecting and talking about our finances, I realized that I've changed.  My goals have changed.  My desires have changed.  The way I view money and spending has changed. [Read More]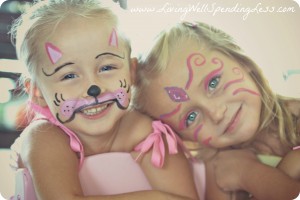 Those 2 separate instances redefined my purpose, and I realized that if f I have one job as a mom, it is simply not to let my child's spirit be crushed, by own actions or anyone else's.  It's my job to fight for my child, to pay attention and advocate and push and yes, even be annoying and overbearing if I have to be.  It is my job to guard them and keep them safe, not just physically but emotionally as well.  To let them know, under no uncertain terms, that they are more important than all the other distractions in my life–the blog post I need to write, the TV show I want to watch, the article I want to read, the chores that have to be done, or the email that should be returned.  It is my job to instill a sense of confidence and security and responsibility, to teach them all the things they need to know to be a successful human being.  Because if I don't do it, no one else will. [Read More]

The Ancient Egyptians could crank out one of those puppies in about 40 days; ours took at least twice that long.  It was by far the grossest thing we've ever done.  I can't even tell you how gross it was.  And stinky.  It reeked.  The pictures don't do it justice.  Husband was the only one who dared to touch it.  [Read More]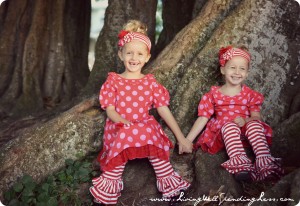 Because honestly, as a parent, this lesson of gratitude, of a giving heart and a caring spirit is not something I can simply talk about.  They have to see it in me.  It must live in me.  This requires some serious prayer and reflection, and a humble, grateful, & repentant heart. It also requires me to be intentional about where I spend my time and energy and focus this holiday season, because it is not just about talking.  It is doing too.  If I am to teach them compassion, to show them how to give of themselves and their time, then I need to be willing to do it too. [Read More]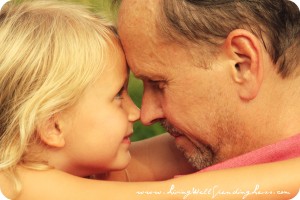 It  occurred to me this morning, as they skipped down the sidewalk together, that I have lost her completely.  I think I probably knew it already.  It was crystal clear a few days ago during this conversation:
"Mommy, I'm making a picture for Daddy and you can't see it." "Why can't I see it?"  "Because it is a secret, and it is only for Daddy." "Why is it only for Daddy?" "Because I love Daddy!" "Well don't you love Mommy too?" "Yes, but I love Daddy more."
 Part of the problem with putting it all out there is that there are some moments where I feel entirely too exposed and it is then difficult to retreat because it feels like there is no place to hide.  There are also many moments where I feel that I have presented only a Pollyanna version of my life, and that feels inauthentic too.  Let me assure you that my life is not perfect.  My children are not perfect.   Our days do not always go smoothly. [Read More]
I wish you all a happy and healthy New Year.  See you in 2013!
 *   *   *
What was the favorite thing you read this year, either here at LWSL or on another blog?  Feel free to leave the link!
Affiliate links may be used in this post. Printing a coupon or ordering a product through this link may result in a commission, which helps pay for the cost of running this site and keeps the content free. Read my full disclosure policy here.