Happy New Year!  I had the best intentions of starting out 2013 on this blog all poignantly, with some deep thoughts and inspirational words about goals and aspirations.  That post hasn't been written yet.  It might be tucked away in my brain somewhere but right now I am just trying to find some solid ground and to get caught up from the all the hustle and bustle of a very busy holiday season.
And although I don't really feel like I've pulled myself together yet, I can tell you that as a family, we have managed to pick a theme word for our year:  Contentment.
Of course I'll have other goals, other things I want accomplish, but more than anything else I want us, as a family, to be content no matter our circumstances.   I have much more to say about this, but for now I just have to get out of my head all these other random thoughts that won't stop rolling around.
So bear with me.
Zombie Apocolypse
Bet you didn't see that one coming.
Seriously, who would've thought a show about zombies could be so addicting?  We are not normally TV watchers, partly because there are always just so many other things to do, but mostly because Husband and I can NOT agree on what to watch.  Ever.  The shows I enjoy annoy the poop out of him and the ones he wants to watch bore me to tears.  A long time ago we decided to just save ourselves the frustration and give up TV.  But we do have Netflix, so when a few people  at his work went on and on about this show The Walking Dead and how it was just so crazy good, he suggested we give it a try.  I rolled my eyes, knowing I would hate it, but agreed to watch one episode, just to see.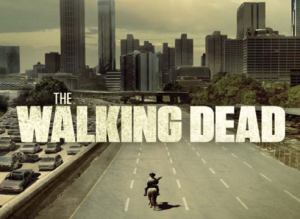 Many, many late nights later (this show is definitely not for kids!) we have made it through all 3 seasons thus far and hopefully now I can get my life back.  I gotta say, though, I am pretty tempted to get our cable turned back on just so we can find out what happens.
Have you ever seen the show?  Am I the only crazy obsessive one around here?
Edie is a Rock Star
But moving on to happier and more reality-based things, have y'all seen this month's issue of Better Homes & Gardens?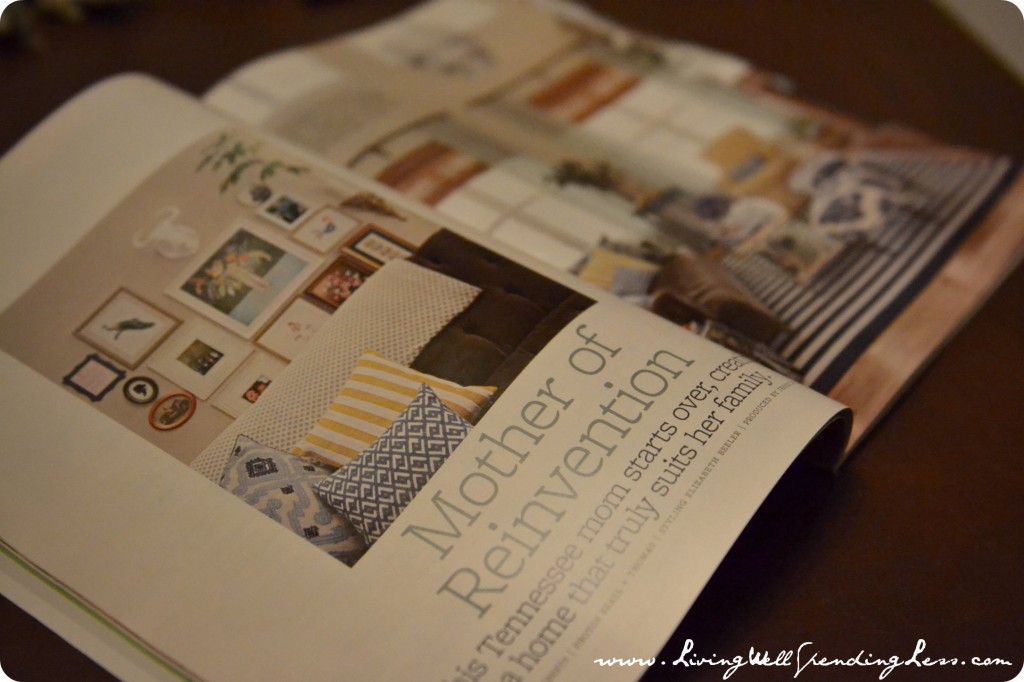 That's EDIE'S HOUSE in there!!!  Eeeeeeeeeeeeeeek!  I have been there in person and I can honestly say that the photos, as pretty as they are, do not do that house justice.  Oh my.  It. is. amazing.  She is amazing.  Her house is like an extension of her own personality–quirky, gorgeous, comfortable in her own skin, Southern to the bones, and totally hospitable.  If you haven't already, grab a copy of the magazine and then head over to her blog to read more about how they rebuilt that beautiful house after their devastating house fire 2 years ago.  Oh, and while you are there be sure to wish her a HAPPY BIRTHDAY!!!!  Love that girl!
Harbor Style
And speaking of magazines, I am SO excited to have just had my first article published as a contributing writer for Harbor Style, a lifestyle magazine published here in SW Florida!  A real article in a REAL magazine!  I'm finally a real girl!
This is such a lifelong dream for me!  For those of you who are local, my new column is called Living Well Spending Less (go figure) and will be featured every other month.  (January, March, May, July, September, November.)
Jet-Settin'
I wasn't really planning to do any conferences this year and now all of the sudden I've found myself signed up for three.  On January 20th I'm heading to SheSpeaks in Concord, North Carolina to get some intense guidance on putting together a working book proposal (another life goal!)  I've got a whole pile of homework to get done before I go so if I turn up MIA around here this month, that might just be why.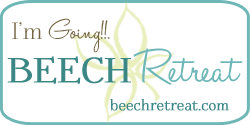 Then just a week later, I'll be heading down to Captiva Island to attend the
Beech Retreat
, which is exciting partly because it is close enough for me to drive to (a first!) but also because it is being organized by
Jenn Perry
, a very cool local homeschooling blogger mom that I know AND because the keynote speaker is
Crystal Paine
(AKA
Money Saving Mom
) who is just SOOOOOO inspiring to me!  Hopefully the weather will be a little better than the
last time I was at the South Seas Resort
!
And finally in March I'll be heading back to Blissdom, although this year it is in Texas instead of Nashville.  Not so sure how I feel about that change, but I'm working on it.  Contentment, right? I can't wait to spend a few days with some of my favorite bloggy people, especially Heather and Edie, who will be my roomies.  FUN!
If you have a blog or even if you've only just thought about starting a blog, I can't say enough good things about going to conferences and connecting with other bloggers.  There are a ton to choose from these days, so you can probably find one that is close by and not too pricey.  And if you are heading to one of the ones I just mentioned, be sure to say hi!  (I'm always really easy to spot–just look for the freakishly tall girl!)

American Girl Doll Bed
I know a few of you were anxiously awaiting part 2 of the DiY American Girl doll bed project and I promise I had the best intentions of getting it finished and posted before Christmas, but alas, the post just wasn't going to happen.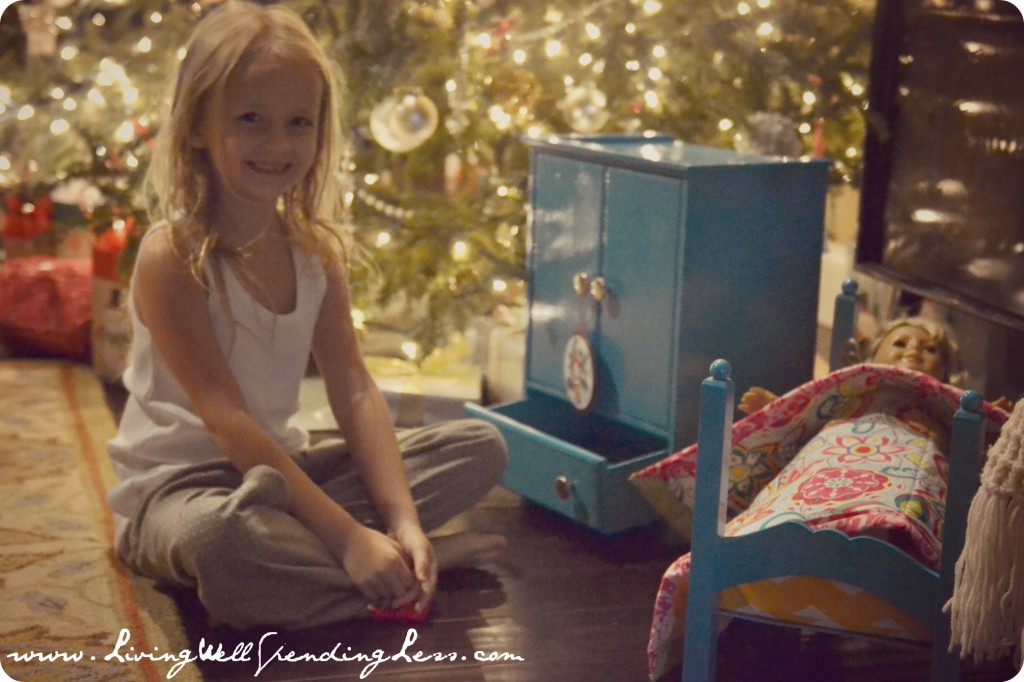 I can say that the bed and armoire were waiting under the tree on Christmas morning to surprise one VERY happy girl, but Santa's little elves were working on that project right up until the day before.  I promise I will do a full post about it soon!
Exhaustion
As fun and meaningful as our Christmas was this year, it was definitely NOT very relaxing.  Between all the craft projects and the baking and the cooking (all of which I do really love doing–not complaining but they are tiring nonetheless!) and the church activities and Christmas programs, the (slightly over the top) holiday cocktail party, and all the late nights watching zombies, our December was a little bit crazy.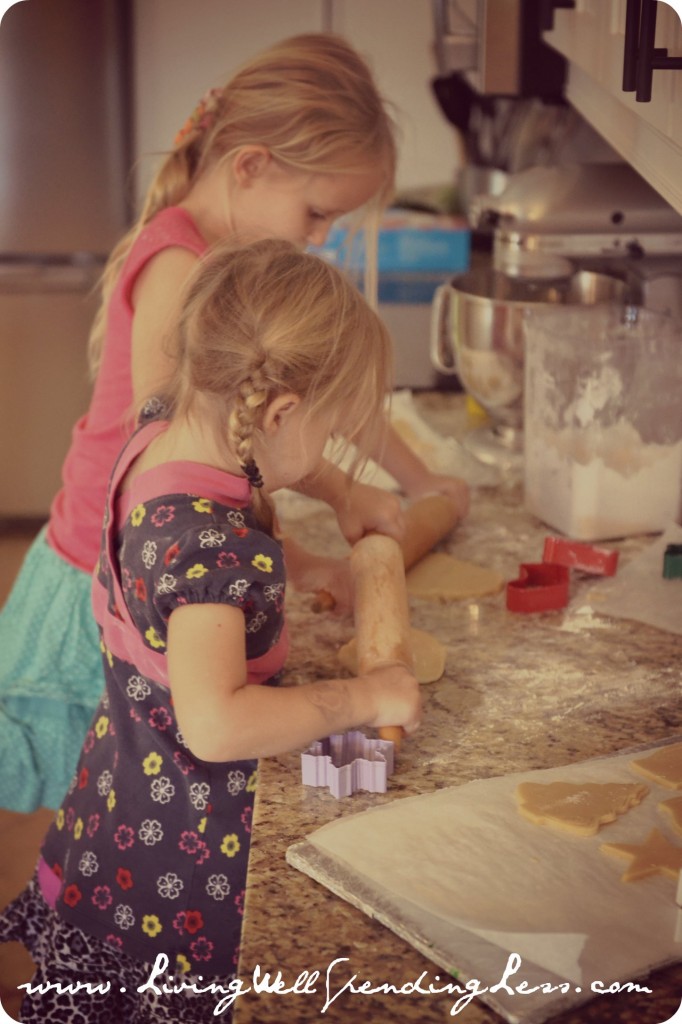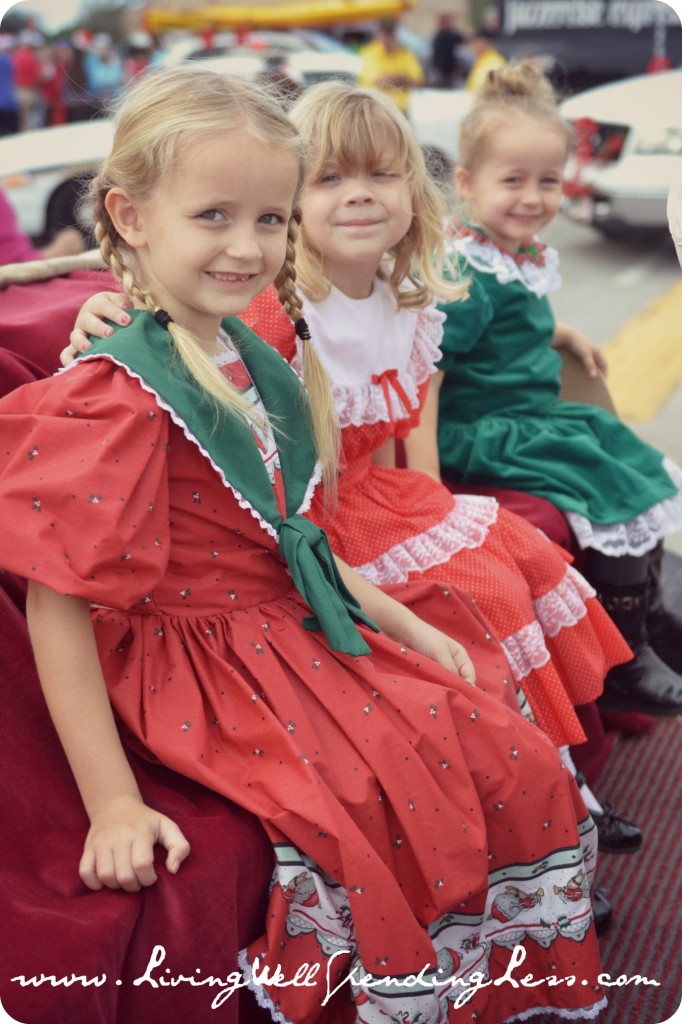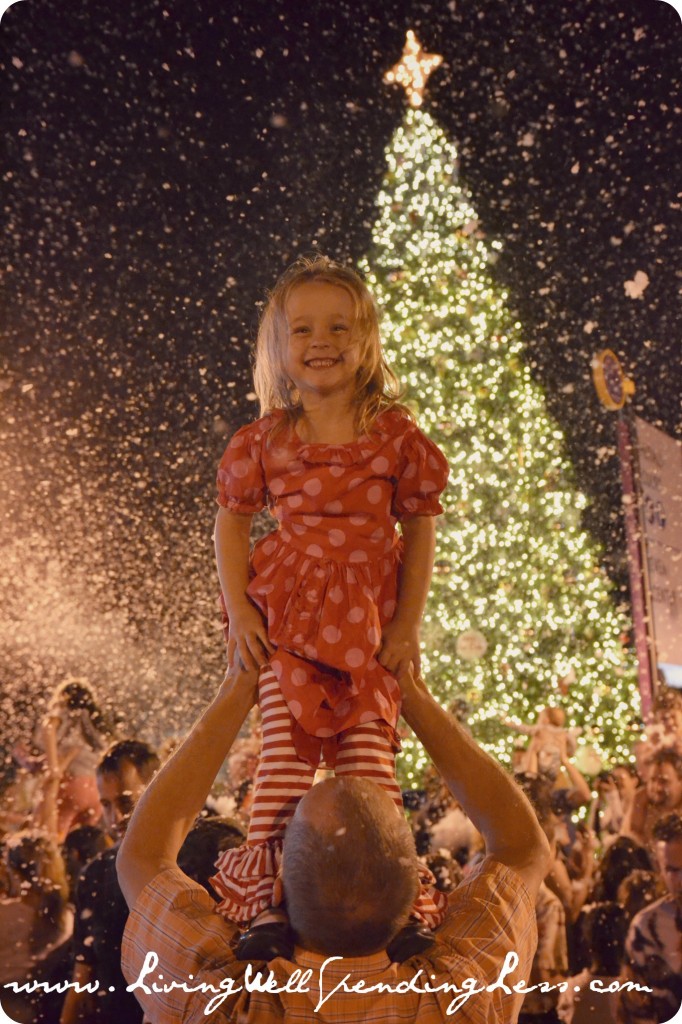 Wonderful, blessed, incredibly special, and full of joy, but craziness nonetheless.   By Christmas Day I was exhausted.  I crawled into my new pajamas on Christmas Eve and didn't take them off–or hardly get out of bed–for almost 3 days.  Then I got sick.  Then the girls got sick.  We're all starting to bounce back but we're still not quite there yet.
There are so many other things I want to share with you too but I guess I'll just have to get my lazy tush back in gear one of these days, and actually start writing again.  Maybe I'll even manage to shower and put on something besides yoga pants! In the meantime, I'd LOVE to hear from YOU!   I know sometimes it is hard to know what to say but your comments really do mean the world to me.
*   *   *
How was your Christmas & New Year's?  Did you make any resolutions or set any goals for 2013?  
Pin It
Affiliate links may be used in this post. Printing a coupon or ordering a product through this link may result in a commission, which helps pay for the cost of running this site and keeps the content free. Read my full disclosure policy here.