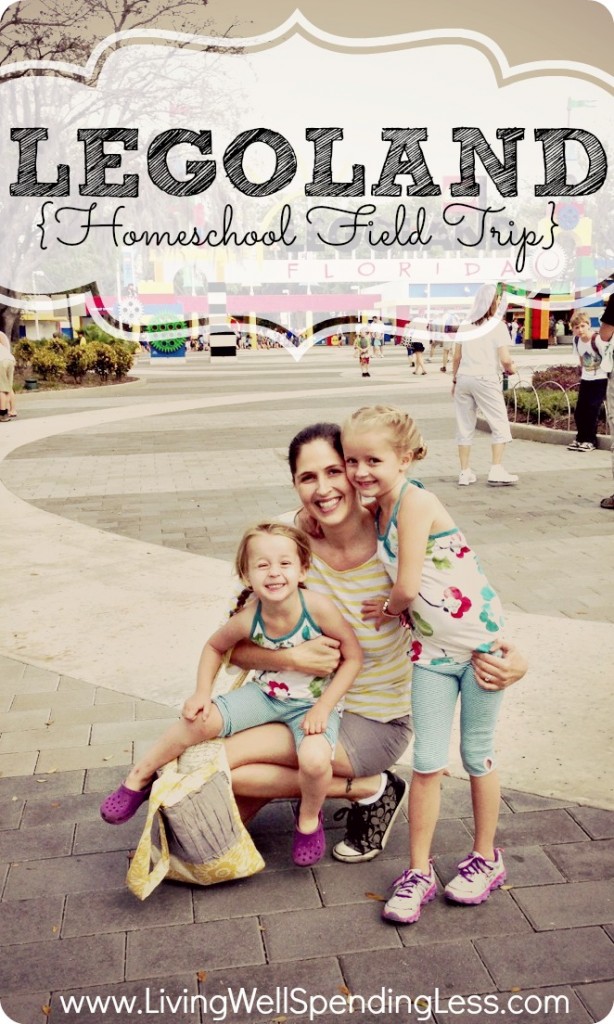 I know in many parts of the country Spring Break doesn't happen for a few more weeks, but since all the schools in our area are off this week (meaning no dance or other activities) AND since my awesome, adorable, & crazy talented niece Coryn decided to spend her college spring break with us instead of all the other fun college things she could have been doing (granted, we were her 3rd choice, but we'll take it!), we decided to take a little break from homeschooling this week as well.
It has been a great time to get caught up on some work and do lots of craft projects and hang out by the pool, and, on Monday we also had an opportunity to take the girls to Legoland Florida for a little field trip.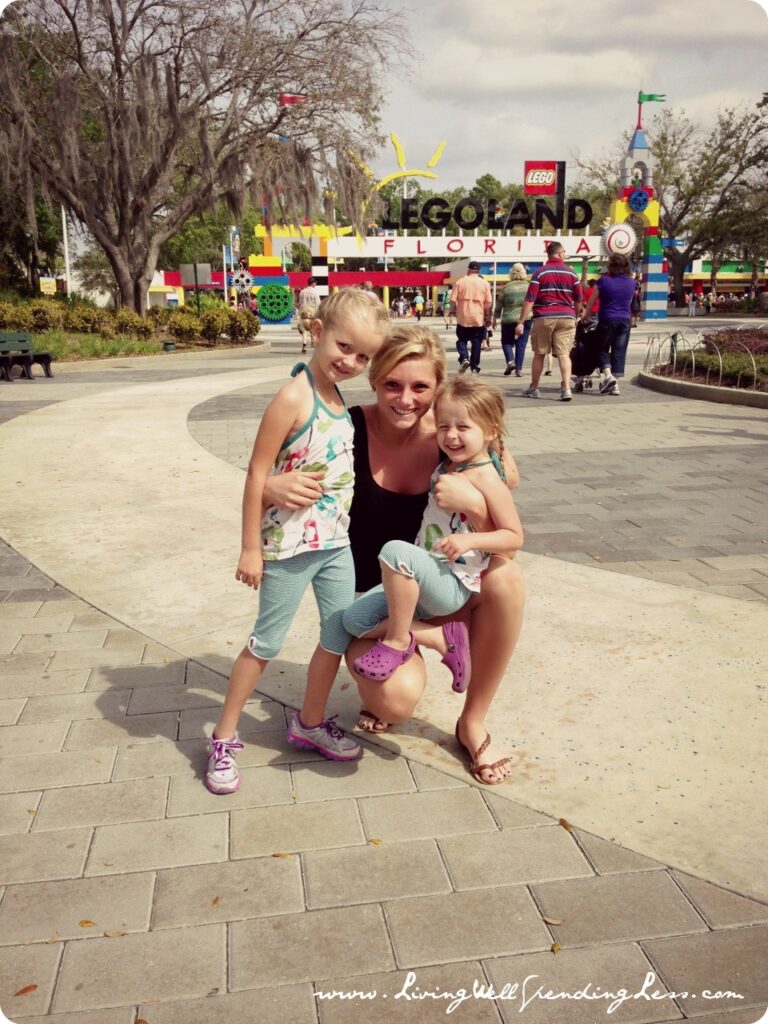 After getting rid of almost all their toys, Legos are definitely the one thing that get played with in our house every single day, usually for hours on end, so we were all very excited to see what Legoland had to offer.  It has been a while since we've been to a theme park and I was surprised–and more than a little disappointed–to discover that my two prissy little girls wouldn't go on any of the "fast" rides.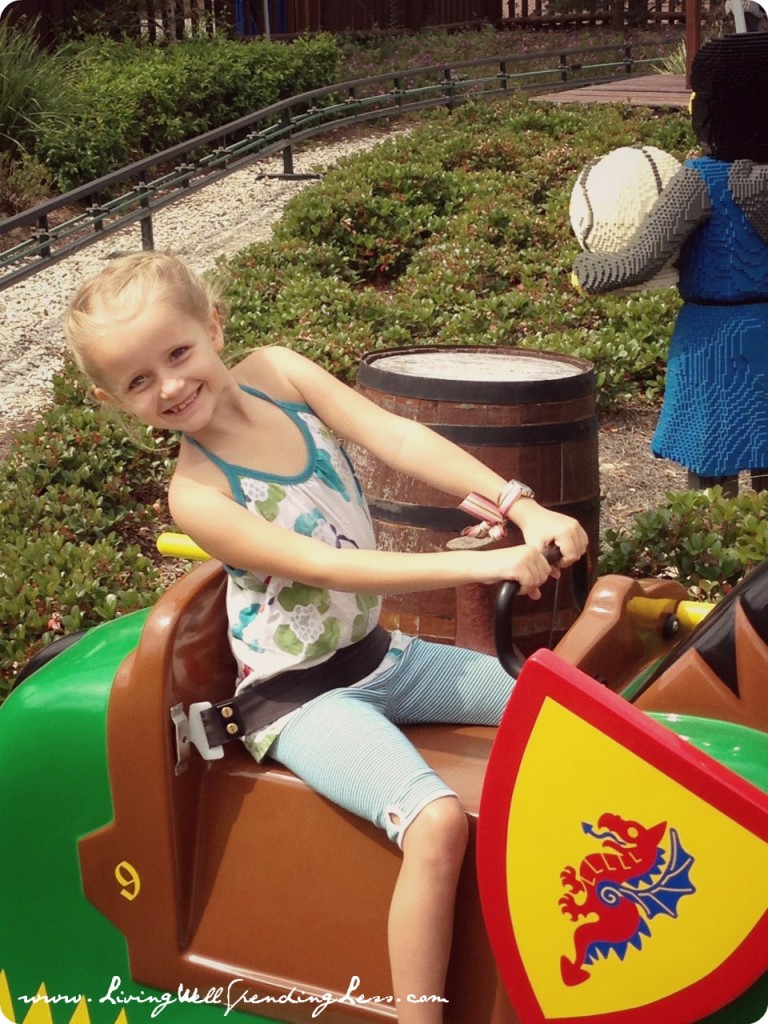 Legoland park is built to serve the 3-12 year old crowd and nearly all the rides in the park are appropriate for that age range.  Even so, they have several very fun-looking roller coasters.  My kids flat-out refused to go near them.  Instead, they enjoyed a few of the tamer rides–we went on the Lost Kingdom Adventure three times in a row–and checking out the amazing miniature cities in the Miniland section of the park.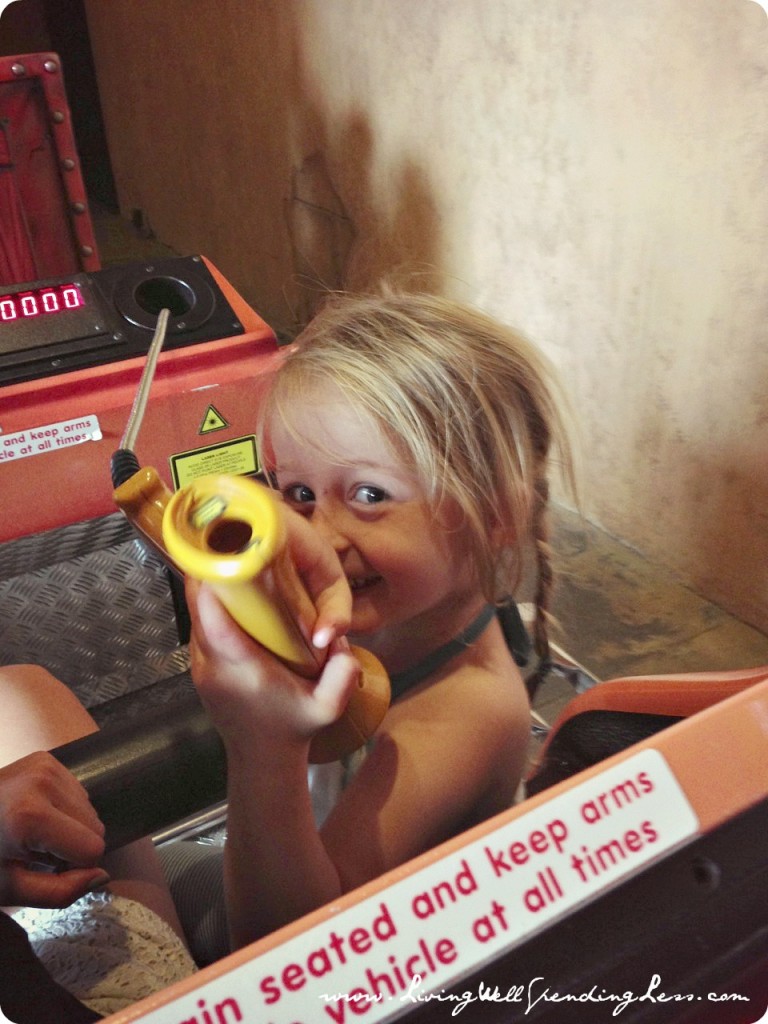 We really enjoyed building our own cars and buildings in the Build & Test zone, then testing them on the race track and "earthquake" platform to see how they performed.  Princess' pyramid not only withstood the most intense earthquake testing, it was also the prettiest of all the buildings being built!

Our favorite part of the park by far, however, was the beautiful Cypress Gardens section.  We had a blast searching for the 5 hidden Lego gnomes amidst gorgeous landscaping and the most amazing banyan tree I've ever seen!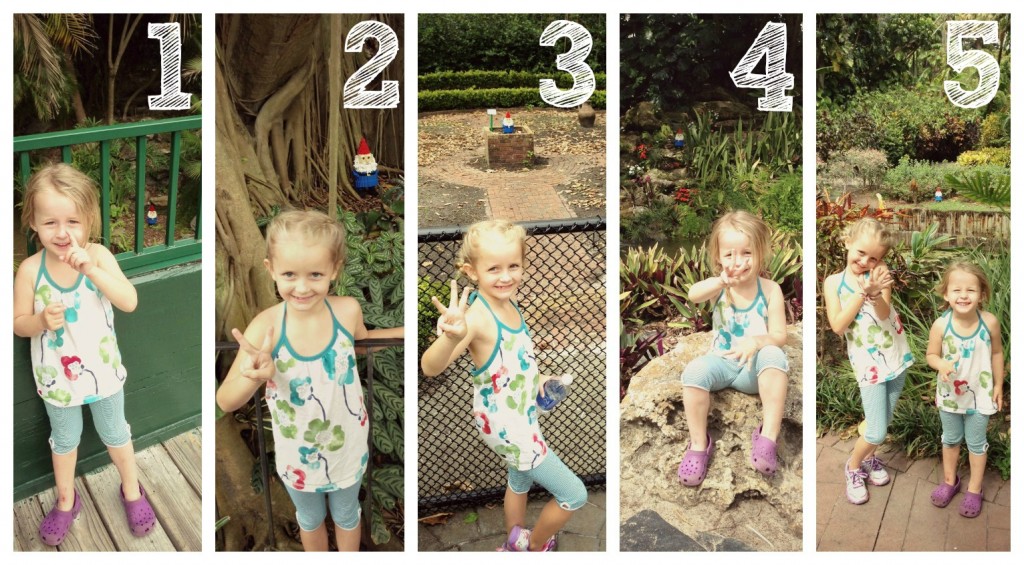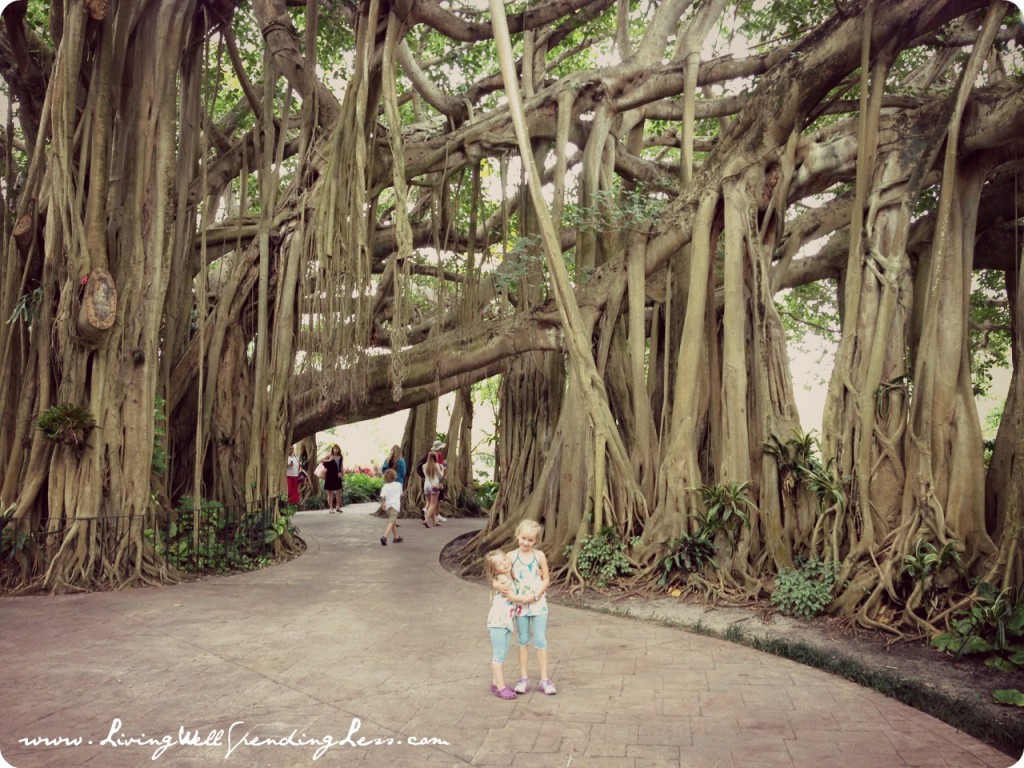 There is no shortage of Lego shops in the park, but at the end of our day we stopped at just the Lego Friends store, the only specific "girl" spot in the entire park.  I let the girls each create some mini figurines to take home, and they also received  posters autographed by 2 of the Lego Friends themselves.  Meeting the Lego Friends was hands down their most thrilling moment of the day.  If I had one request of Legoland, it would be to create more "girl" areas!

 The rest of the park is pretty "boy" centric, or at least it seemed that way to my girly girls.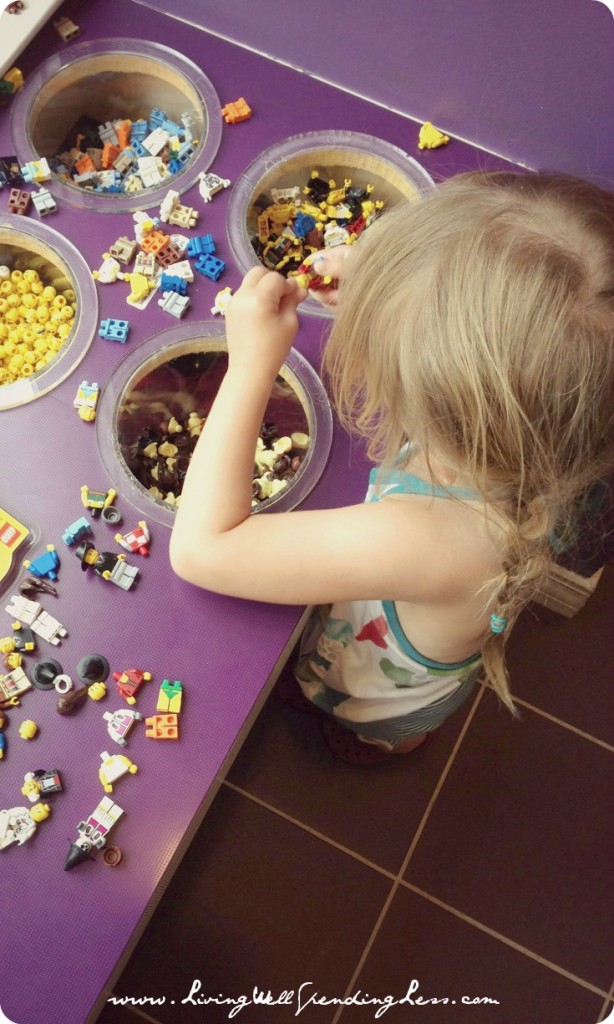 For Coryn and I, the highlight was definitely the apple fries.   Fried apple sticks covered in cinnamon & sugar, dipped in whipped cream.   Mmmmmmmm……
Overall, we had a really nice day and it was a fun outing for a field trip.  The Imagination Zone had several other "learning" activities that we didn't have a chance to explore, which meant we could've spent much more time focusing on educational activities, which I really liked.  The Cypress Gardens would also be a great place to research different tropical plants!  Legoland admission is pretty reasonable compared to other parks and Florida residents can get an annual pass for just $99, which is less than the cost of two single day tickets.
Disclosure:  As a Florida homeschool blogger, I received 4 complimentary admission tickets from Legoland Florida to visit the park.  I was not paid for this review nor asked to write about the park.  All opinions and information expressed on this post are mine.
*   *   *
Have you ever been to Legoland?  If so, how did you like it?  What are your plans for Spring Break?
Affiliate links may be used in this post. Printing a coupon or ordering a product through this link may result in a commission, which helps pay for the cost of running this site and keeps the content free. Read my full disclosure policy here.