As I prepare to spend the next week celebrating the holidays with my family and friends, I wanted to also take a few moments to wish you all a merry Christmas as well.  It has been a busy, crazy, and overall incredible year here at Living Well Spending Less, and to finish up the year, I thought it would be fun to do a quick recap of this year's milestones:
January started with some important lessons in homeschooling, where I figured out I had been doing it all wrong.  The girls and I  learned how to embroider, which was fun, and I also discovered I wasn't exactly Superwoman.
In February we learned how to make homemade butter in a stand mixer and I also shared my ongoing struggle to get my kids to clean their room, along with the battle strategies that have worked for me.
March was dedicated to some serious spring cleaning, and I shared my recipes for ten green & thrifty homemade cleaners.  I also celebrated my 35th birthday….when did I get so old?
April was a busy month!  We had fun decorating for spring with moss wreaths & ombre vases made from supplies purchased at the dollar store.  I also shared why I *gasp* don't always use coupons!
The month of May started (literally) with a bang when we were in a very serious car accident.  Thankfully we all walked away without a scratch!  God is good! Later in the month I pared my closet down to just 40 hangers, a move I haven't once regretted!
In June I shared some lessons from our Greatest Generation as well as several projects from my daughter's big mermaid-themed birthday party, including a tutorial for the very cool sandcastle cake!
In July we made the decision to stop homeschooling.  It was a really hard choice to make at the time, but we couldn't be happier with the school they are now attending.
We started August on the road in the midst of a 29-day, 4,000 mile road trip.  I also shared how I get my kids to eat their vegetables, and the vintage secrets I have learned for staying clutter-free forever!
September marked one year since I took my kids' toys away!  I answered some questions and posted an update of how that decision has continued to impact our lives. I also published my first eBook, How to Blog for Profit (Without Selling Your Soul).
In October, Edie and I hosted 31 Days of Less & More.  It was a very thought-provoking month!
November was a fun month, with a huge giveaway and a new Handmade Holidays series.  I also shared 5 practical ways to make money online!
And now it is already December, where we've been busy speed cleaning for the holidays in order to have more time for making peppermint marshmallows and white peppermint hot chocolate!
From my family to yours, I wish you all a wonderful and blessed Christmas and a happy and healthy 2014. Thank you so much for reading and for helping to make this community what it is.
xoxo, Ruth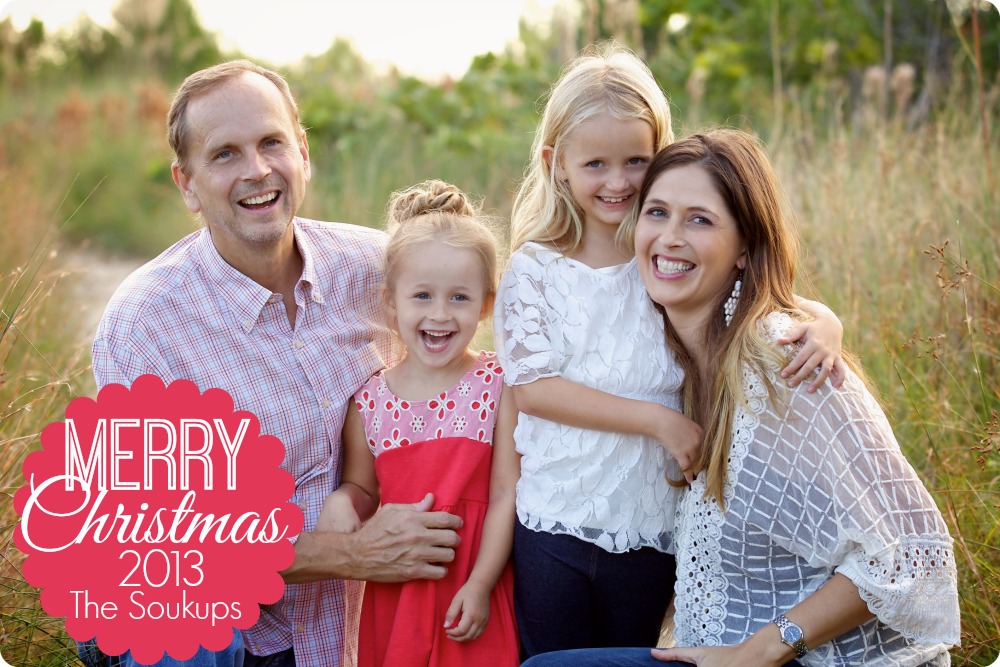 *   *   *
What was your favorite memory this year?
Affiliate links may be used in this post. Printing a coupon or ordering a product through this link may result in a commission, which helps pay for the cost of running this site and keeps the content free. Read my full disclosure policy here.