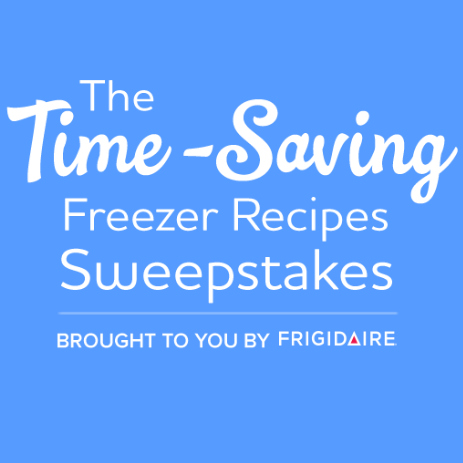 If you've read this blog for any amount of time, you probably already know there are a couple of things I am super passionate about.  Saving money is one, of course, but the other is saving TIME.  And if I can do both at the same time?  Well, then, even better!   You probably also know that one the biggest ways I save both time AND money is with freezer cooking, which is why I am so happy to be partnering with Frigidaire for this amazing sweepstakes!!
Did you know that average family can save as much as $750 a year just by utilizing the extra freezer space from a secondary freezer?  These amazing savings come from stocking up on food while it is on sale, as well as from freezer cooking in bulk simple but delicious meals using budget friendly ingredients.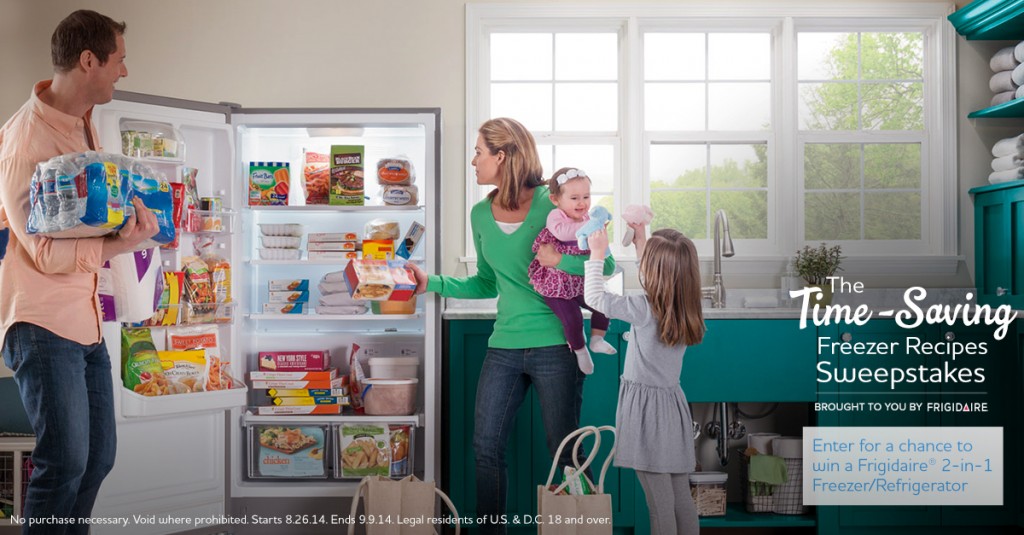 Luckily for all of us, secondary freezers have come a long way in design and no longer mean you need to be stuck with an ugly, unorganized chest in the corner of your basement or garage. Frigidaire's new 2-in-1 Upright comes in a new classic slate color that you will actually want to show off, and has a great SpaceWise™ Organization system that can be customized to fit your family's needs.  It also converts from a freezer to refrigerator with just the flip of a switch, which makes it even more convenient.
And while all of that is great news, the BEST news of all is that right now Frigidaire is giving away THREE of these awesome 2-in-1 Upright Convertible Freezer/Refrigerators as part of their Time Saving Freezer Cooking Sweepstakes!  Yep, that's right, THREE lucky readers will win a Frigidaire 2-in-1 Convertible of your very own!  Can you even believe it???  This is one sweepstakes that you will seriously NOT want to miss!
Here is how to enter: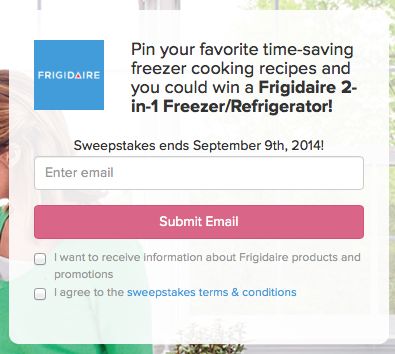 1.  Go HERE, to the Frigidaire Time Saving Sweepstakes page & fill out the form with your email address.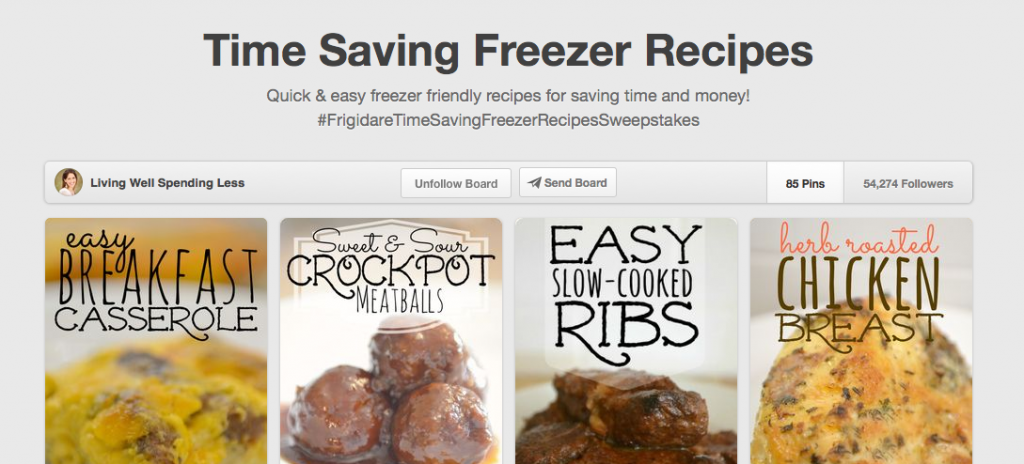 2. Create your own Time Saving Freezer Recipes Board on Pinterest.  Use the hashtag #FrigidaireTimeSavingRecipesSweepstakes in the board description, like shown above.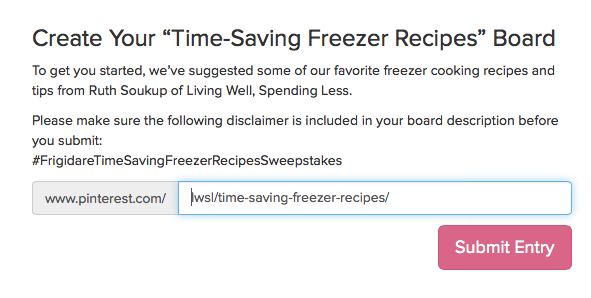 3.  Submit your Pinterest board on the Frigidaire Sweepstakes page.  You will see a form like the one above after you enter your email address.  You will also receive an email link that you can use to submit your Pinterest board!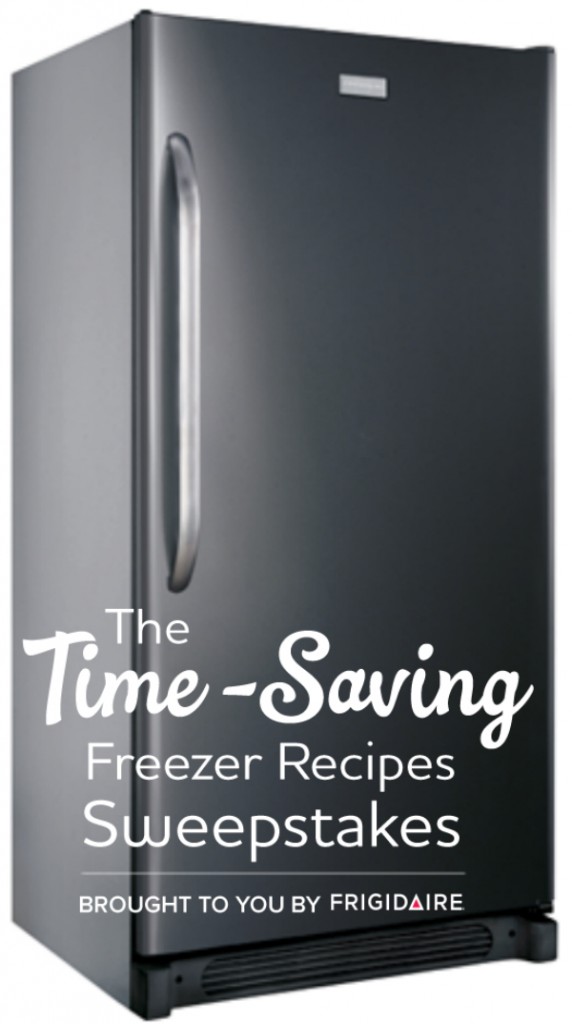 *   *   *
Do you use a secondary freezer?  Why or why not?
Pin It