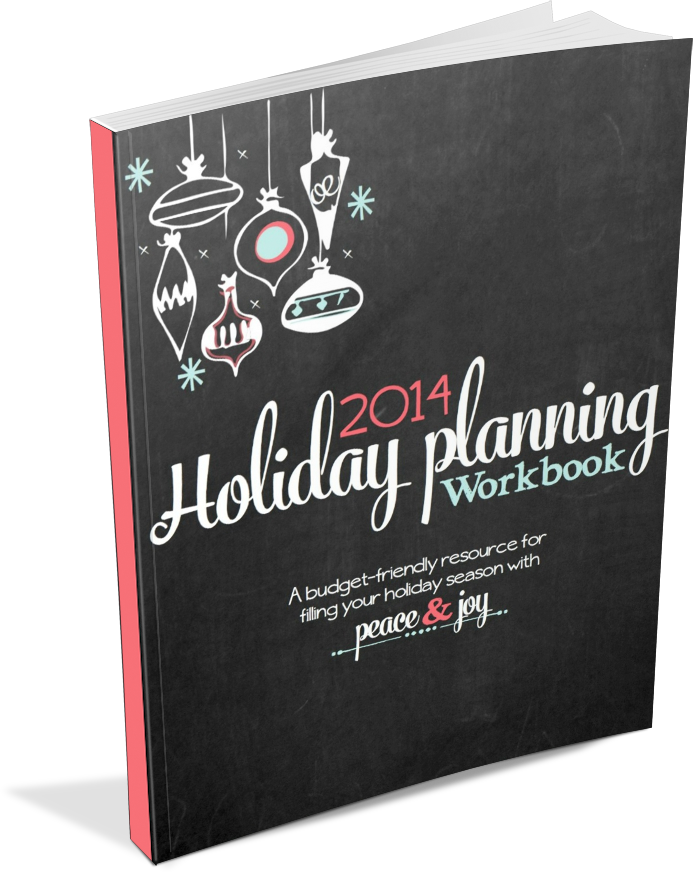 Happy November! Is it just me or has this year seemed to fly by?  I am having a hard time believing that it is already time to start planning & preparing for the holiday season once again.
As my girls get older and begin participating in more activities, my husband and I are finding it increasingly important to prioritize, and to be intentional with our time and energy.   We want them to grow up knowing the true meaning of Christmas, remembering happy memories with our family, the special traditions and the joy of giving back, not just the stuff.
It can be very difficult at this time of year to keep your stress and budget under control.  (Want to know exactly how stressed you are?  Take our Holiday Stress Test to find out!)  There is seemingly always one more present to buy, one more ingredient to get, or one more card to send.  While it is easy to put off dealing with the repercussions until later, all those little costs can add up to a lot more stress come January.
Good planning is SO key!  It is so important to decide now what you can afford to spend, and to break it down into categories to get a clear idea of what that means for your family.   And in the spirit of stockpiling, planning your menus, grocery lists, and gift needs ahead of time will also mean giving yourself an opportunity to stock up on the items you need when they are at their lowest possible price.  For more tips on keeping your Thanksgiving & Christmas food budget in check, be sure to also read this post on How to Save on Food for the Holidays.
This is the fourth year I have shared a Holiday Planning Workbook, and I have personally found it to be a very useful tool for setting our priorities as a family and for planning our holiday budget, gift list, and grocery needs all in one (very cute) place.  My hope is that you will use it to plan your own stress-free, budget-friendly holiday. Here's to a holiday season filled with joy and peace!
To have the planner sent directly to your inbox, simply sign up using the email box directly below this paragraph.  You will also receive our 12 Days to a Stress Free Holiday Challenge via email, beginning November 15th!

NOTE:  The signup box should appear directly ABOVE this sentence.  If for some reason it doesn't, instead use the signup box found at the top of the sidebar to the left of this post!  Thanks!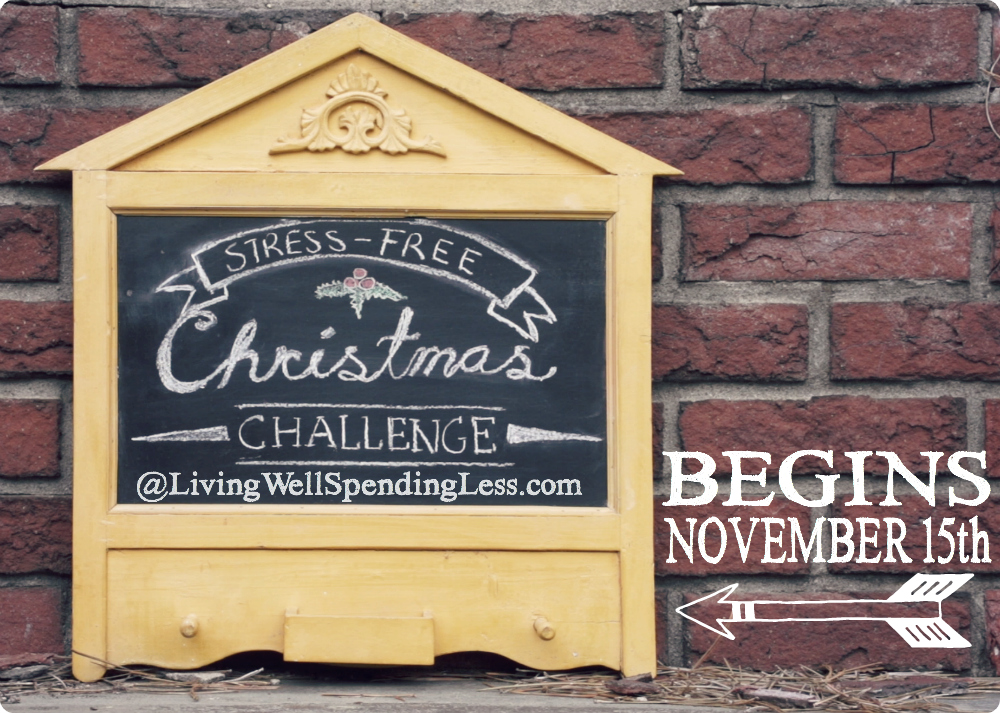 *   *   *
Do you find the holiday season stressful or joy-filled?  What are your favorite Thanksgiving and Christmas traditions?  What are some things you would like to do differently this year?
Pin It
Affiliate links may be used in this post. Printing a coupon or ordering a product through this link may result in a commission, which helps pay for the cost of running this site and keeps the content free. Read my full disclosure policy here.