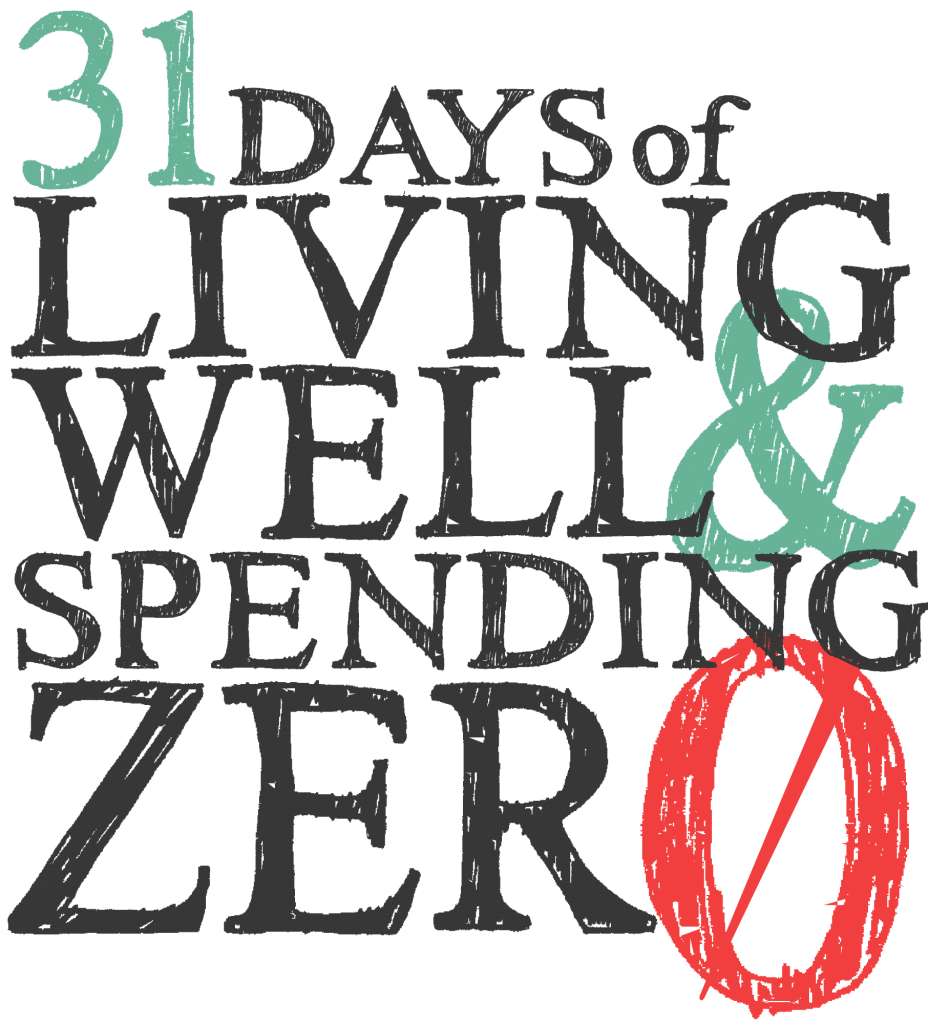 Let's face it–we all get off track sometimes when it comes to budgeting and managing our money wisely!  Whether it be overspending on a vacation or little bad habits that add up over time, sometimes we just need to hit the reset button!  If you've ever made it to the end of the month and wondered where all your money actually went, a month of no-spending might just be the perfect way to reset your spending habits.
Of course, going it alone can seem downright scary.
Luckily you don't have to. Over the past four years, more than 100,000 LWSL readers have taken our FREE 31 Days of Living Well & Spending Zero challenge (many of them more than once), with incredible results.   And now, beginning October 1st, you can too!  Simply sign up below to have our 31 daily challenges for spending not just less, but absolutely ZERO, sent straight to your inbox each day.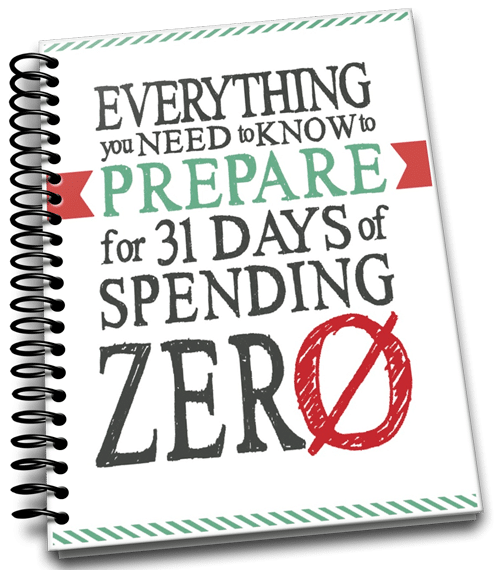 As soon as you sign up & confirm your email, you'll get our free PDF preparation guide sent straight to your inbox, which will help you know exactly what to do (and not to do) to prepare for your month of no-spending.  Then, beginning October 1st, you'll receive 31 practical and easy to implement daily ideas for planning your meals, getting your home in order, and becoming more creative—all without spending a dime.
Also, be sure to check your spam or, if you use Gmail, your "promotions" folder for an email from me (Ruth Soukup), and if you don't see the email within fifteen minutes, please email us at admin@livingwellspendingless.com!
Still not sure? Here's just a few things you'll gain from taking this challenge:
Discover the surprising joy of zero spending, and make instant changes that will totally transform your attitude.
Learn how to use the food you already have on hand to create delicious, budget friendly meals for your family.
Be inspired to clean and declutter your living space in order to create the cozy space you've always dreamed of.
Gather innovative ideas for using those items you already have on hand to create new solutions for old problems.
Find encouragement and inspiration from others who have completed this same challenge—and lived to tell the tale.
Learn simple tricks and tips for selling your stuff, slashing your bills, and even saving on food.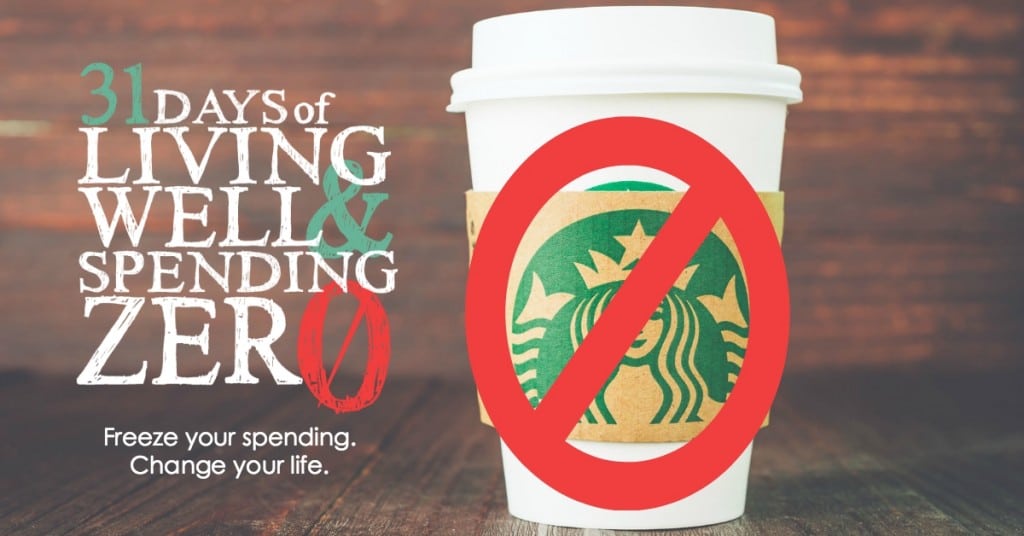 Believe me, I know all too well how stressful it can be to feel like your budget is spinning out of control, and I've learned that sometimes hitting the reset button through a month of no-spending is the only way to get a handle on things once again.  Over the course of thirty-one simple but powerful daily assignments, this 31 Days of Living Well & Spending Zero challenge will empower and inspire all of us to get our finances back on track.
P.S.  Not sure you want to get 31 daily emails flooding your inbox?  No worries!  This challenge is available in book form in either Paperback or Kindle format, or you can stop by LivingWellSpendingLess.com each day in October to read the daily challenge right on the blog.  Whichever way you decide to join, be sure to follow @RuthSoukup and share photos of zero spending moments on Instagram using hashtag #31DaysLWSZ for a chance to win daily prizes!
Affiliate links may be used in this post. Printing a coupon or ordering a product through this link may result in a commission, which helps pay for the cost of running this site and keeps the content free. Read my full disclosure policy here.