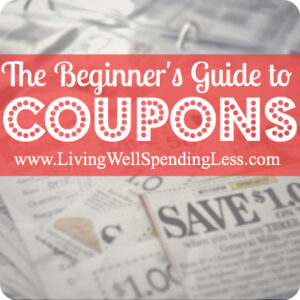 Times are tough and saving money is on almost everyone's mind these days.  Extreme couponing is a great way to save hundreds of dollars each month, and yet many people are too overwhelmed to even try.
My 3 hour Mega Coupon Workshop is based on my Beginner's Guide to Coupons series.  I break down the process into manageable and easy-to-follow steps, complete with assignments to get you started on the path to saving serious money with coupons.  The class covers all the basics of coupon shopping at the drugstore, including how to make your shopping list, create a stockpile, and match store sales to coupons for the best deals.
My next class:
Saturday, November 17th from 9am-12pm at First United Methodist Church, Punta Gorda
The class will be free, but the cost to pre-register is $15.00, which includes a full color, bound copy of The Beginner's Guide to Coupons eBook for you to take home.  If you prefer not to keep the book you can received a full refund at the end of the class.
 Please contact me at ruth@livingwellspendingless.com to register.
Online classes are also available.
Affiliate links may be used in this post. Printing a coupon or ordering a product through this link may result in a commission, which helps pay for the cost of running this site and keeps the content free. Read my full disclosure policy here.