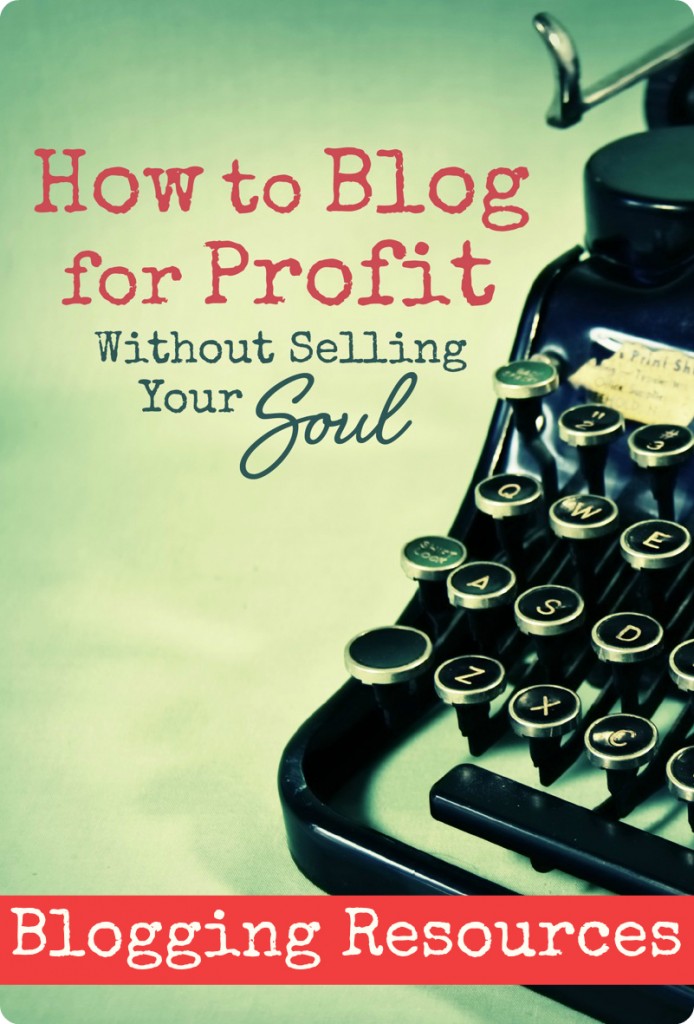 The following list is a compilation of the books, articles, and websites mentioned throughout my eBook, How to Blog for Profit (Without Selling Your Soul), as well as some additional recommended resources if you are interested in further reading.
Chapter 1:  We All Have to Start Somewhere
WordPress.org + Bluehost.com-Best option for setting up a self-hosted site, but does require some technical knowledge.
Strikingly-a new service for DIY website design & hosting.  If you can't afford to hire a professional designer, this might be a good option to check out.  Just be sure to chose the PRO version so that you can use a custom domain name.
Chapter 2:  Content is King….
Chapter 3: ….But Presentation is Everything
Chapter 4:  Building Blog Traffic the Old School Way
Chapter 5:  Building Blog Traffic Through Viral Growth
Chapter 6:  Show Me the Money!
Chapter 7: Profit Through Ad Networks
Chapter 8: Profit Through Affiliate Sales
Chapter 9: Profit Through Private Advertising & Working with Brands
Chapter 10: Profit Through Selling Your Talents or Stuff
Chapter 11:  Work Smarter, Not Harder
Further Reading:
Affiliate links may be used in this post. Printing a coupon or ordering a product through this link may result in a commission, which helps pay for the cost of running this site and keeps the content free. Read my full disclosure policy here.