Looking for some great board games your whole family will love? These are our picks for the top 10 best family board games (for kids 3-8)!
Our family has always loved playing board games, but since cutting out television and then taking (almost) all of the girls' toys away last summer away we've taken that love to a whole new level! Playing family board games together is by far our favorite evening and weekend activity, and we've had plenty of time to discover what we love (and what we don't.)
Since it is summer and you might be starting to get desperate for something to do with your kids that doesn't involve electronics or spending a bunch of money, I thought it might be fun to put together a list of our ten favorite tried-and-tested, kid AND parent approved games. None of them require reading, which makes them appropriate for ages 3 or 4 and up. Our kids are 4 and 6 and now that we have played them all together a number of times, they are also able to play most of them by themselves as well.
Got older kids? Don't miss our post of favorite family board games for kids ages 7 and up.
Our Top 10 Family Board Games, Ages 3-8
Of all the family games we play, I can honestly say that Go-Fish is probably still our overall favorite. We have the I-Spy version, but I think any set of Go-Fish cards would be equally fun. For Trouble, learning how to hold her cards and not tell everyone what was in her hand has been a big achievement in the past year, one that gave us no shortage of laughs along the way. This simple pairing game is a classic for a reason. It is also a great one to take along on trips!
Kid Score: A+ Parent Score: A- Independent Play? Yes, but requires 3 or more players.
We absolutely LOVE Spot It! This game is proof that good things come in small packages, and this is another one that is easy to pack along on trips. The concept is super simple, but it is fun–and challenging–for all ages. Each of the round cards has a set of shapes and icons, but on each card only ONE icon matches an icon or shape on another card. The challenge is to find which icon matches on your card and the center card before someone else does. There are several variations on the game, all of which are fun and easy to learn. This is a great game for helping kids build observation and attention skills! There are now several other versions of the game, supposedly for younger kids, which look fun as well. Our girls have been fine with the "regular" version.
Kid Score: A Parent Score: A Independent Play? Yes
This simple game of making snakes by matching the right colors is my four-year-old daughters absolute favorite. She could play it all day long. The object is simple–take turns drawing cards & matching the snake segments (either a body, tail, or head) by color. If you "complete" a snake so that it has a head, a tail, and at least one body piece, that snake is yours. The player with the most snakes wins. We have found that the kids enjoy playing this game long after the adults have gotten sick of it!
Kid Score: A Parent Score: B Independent Play? Yes
At one point we had 3 or 4 different versions of the Memory game, but ultimately we decided to keep just the classic original version, which is filled with basic pictures like clothing, animals, & food items. For anyone who's never played, the concept couldn't be simpler–just lay out all the cards face down and take turns flipping over two at a time trying to find a match. We have found this game to be particularly good for building concentration and attention skills!
Kid Score: A- Parent Score: B+ Independent Play? Yes but need help with set-up.
A slightly more fun & engaging version of the classic Hi Ho Cheerio game, this game involves gathering five different colored acorns to fill your stump. Players take turns spinning the wheel to see whether they will get to choose an acorn, get to steal from another player, or lose all their acorns to a windstorm. My kids especially like picking their acorns with the little squirrel-shaped tongs.
Kid Score: A- Parent Score: B+ Independent Play? Yes
The object of this cooperative game is not to win on your own, but to work with the other players to get all the owls around the board and to the nest before the sun comes up. Players learn to use strategy to "set up" an ideal situation for the next player to make a big move. The overall concept is simple, but the strategy aspect makes it very challenging. This is one game that the adults enjoy as much–if not more–than the kids!
Kid Score: B Parent Score: A- Independent Play? Not yet
Who doesn't love Candyland? This absolute classic has been a family favorite for many years now. Players pick a card and move to the colored space, sometimes getting lucky by moving ahead to a special character spot, and sometimes having to move all the way back. I think of all the games we play, this one has been the best for teaching our girls how to be gracious winners and losers, and to deal with the disappointment of setbacks.
Kid Score: B+ Parent Score: B+ Independent Play? Yes
This fast-paced game is all about creating sets, then stealing them from other players (and stealing them back.) A little confusing at first, but ultimate fun, exciting, and challenging, this one is definitely one that we are still growing into. The girls like to play but aren't quite old enough to do it on their own.
Kid Score: B+ Parent Score: B Independent Play? Not yet
This "game" is a set of cards with different pictures on it. (Ours is the fairytale mix-up set, but there are several other sets as well.) Players shuffle the cards then start by saying "Once Upon A Time…." They take turns drawing a card and adding to the story. Our girls absolutely love this game and it will entertain them together for hours at a time. It is hilarious to hear the stories that they come up with on their own, and it has been really good for their narrative skills. If you homeschool, it is an awesome language arts activity!
Kid Score: A Parent Score: A+ Independent Play? Yes
Another fun collaborative game, this one has players trying to reach the picnic blanket finish line before the pigs eat all the food. Players must work together to solve "mysteries" and to find objects hidden on the board. It is fun, original, and very engaging for all ages. The only drawback is that the board is BIG and cumbersome which for us usually means playing on the floor.
Kid Score: A- Parent Score: B+ Independent Play? Not yet
What games did we miss? Let us know in the comments!
Other helpful posts:
PIN FOR LATER: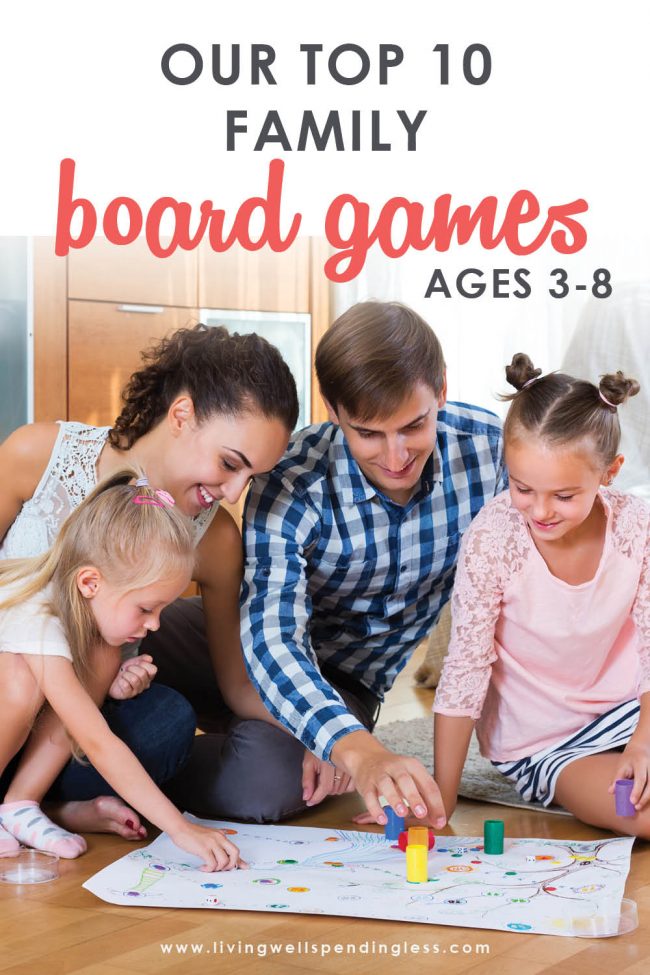 TAKE BACK CONTROL OF YOUR HOME LIFE
---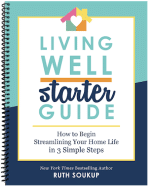 Ever feel like you just can't keep up? Our Living Well Starter Guide will show you how to start streamlining your life in just 3 simple steps. It's a game changer--get it free for a limited time!
If you love this resource, be sure to check out our digital library of helpful tools and resources for cleaning faster, taking control of your budget, organizing your schedule, and getting food on the table easier than ever before.