Those of you who have tried any of my recipes probably already know this truth: I am not really a "foodie."
Instead, I prefer easy recipes that use normal, everyday ingredients, that come together quickly and that taste great. I want to cook food my family loves, but I don't want to spend hours in the kitchen. Likewise, when it comes to my must-have kitchen items, my philosophy is much the same. I want practical tools that will help me get the job done as quickly and easily as possible.
Just as importantly, I also want well-made items that will stand the test of time! I am a firm believer in quality over quantity, particularly when it comes to kitchen tools, and I also believe in taking the time to research and read reviews before buying. Almost all of the items on this list have been in my kitchen for five years or more, and some of them much longer. Considering how often they are used, that is no small feat!
Without further ado, here are my top 10 favorite kitchen tools: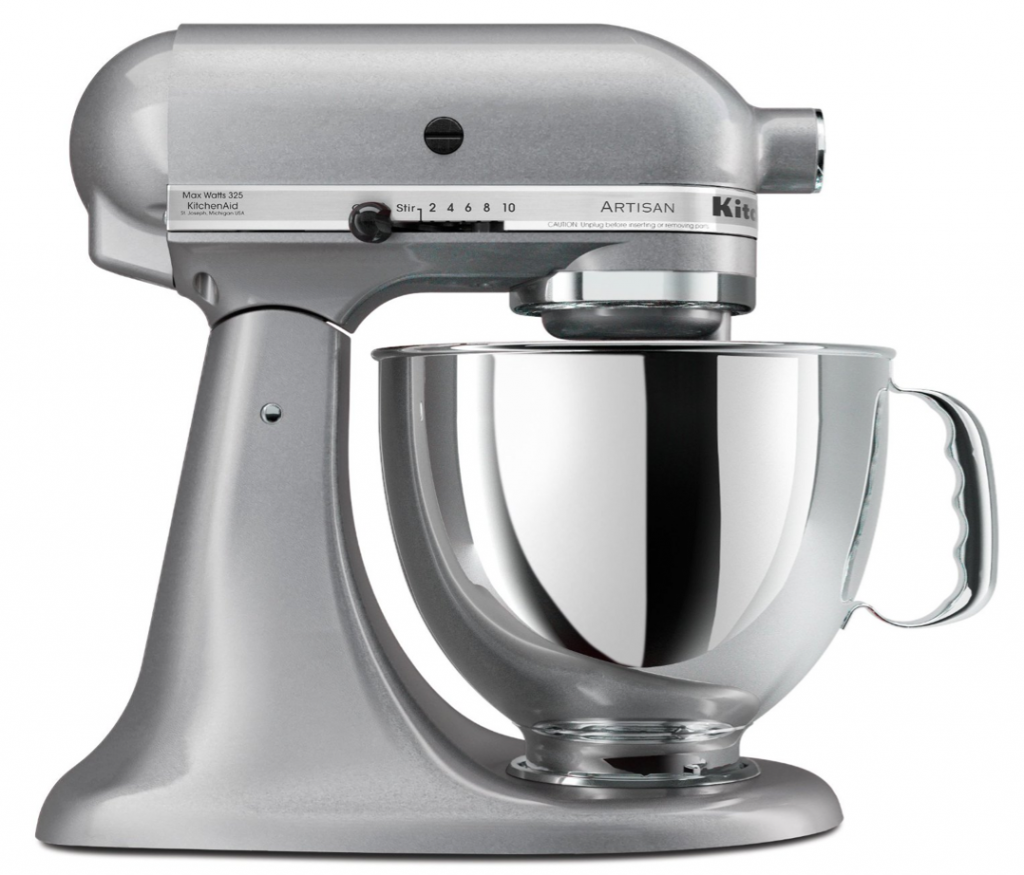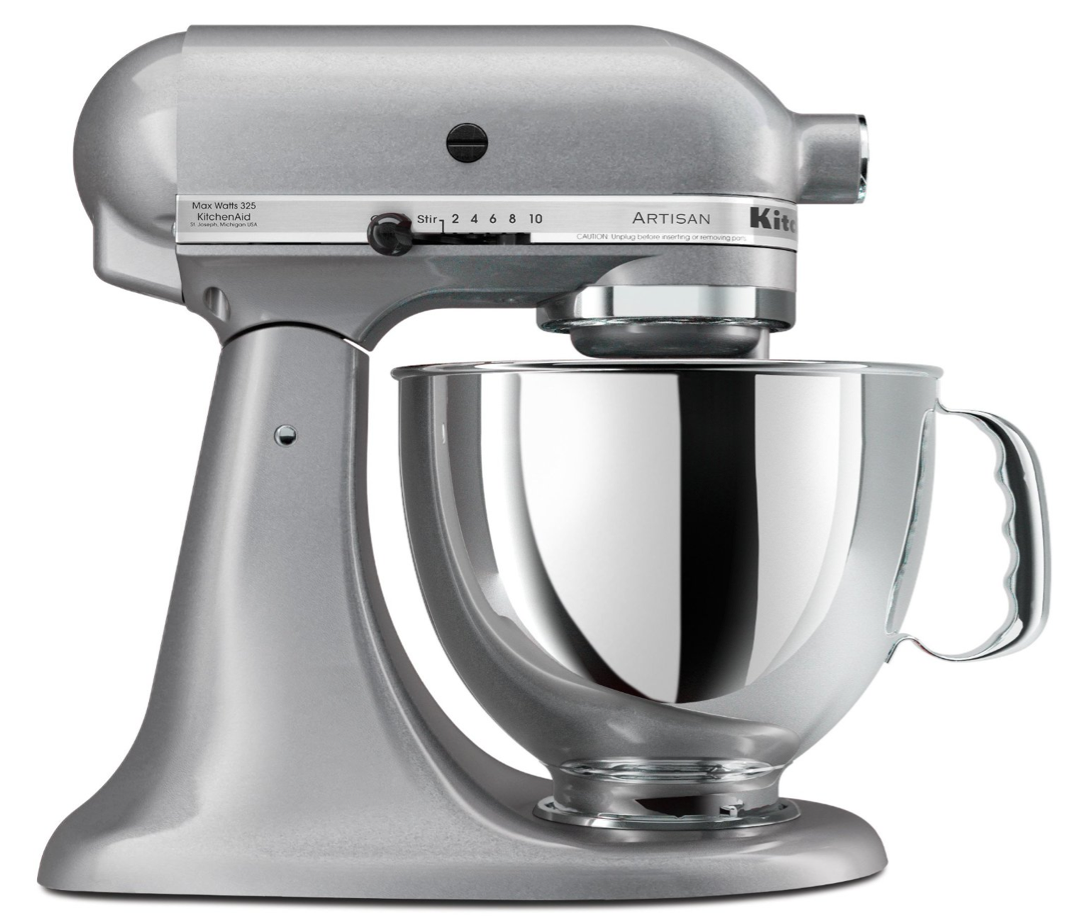 Kitchen Aid Stand Mixer. If I were to do a post about the ONE kitchen tool I could not live without, my Kitchen Aid would win the competition, hands down. Mine was a wedding gift, which means it is now almost nine years old, and despite 2 cross-country moves and almost daily use and abuse, it is still going strong. I honestly don't know how I ever lived without it!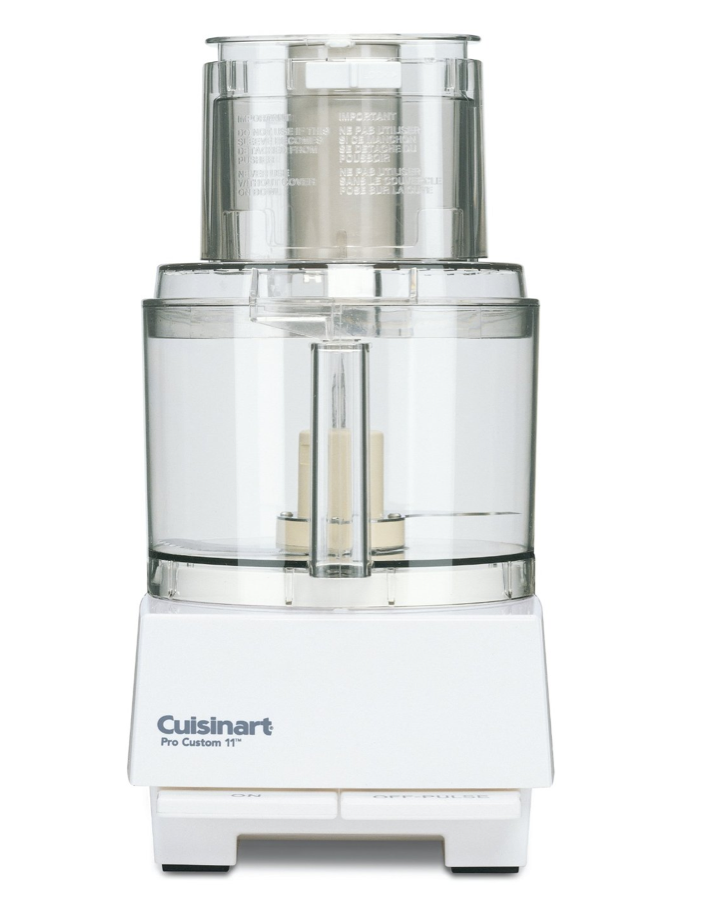 11-Cup Food Processor. I certainly don't use a food processor on a daily or even a weekly basis, but when I need one, there is no substitute! My previous food processor was just a small 4-cup model which made it practically useless, but this large capacity model can handle anything I throw at it. I love it most for making the perfect pie crust, but it is also great for whipping up a batch of homemade hummus or even my favorite parmesan roasted Brussels Sprouts.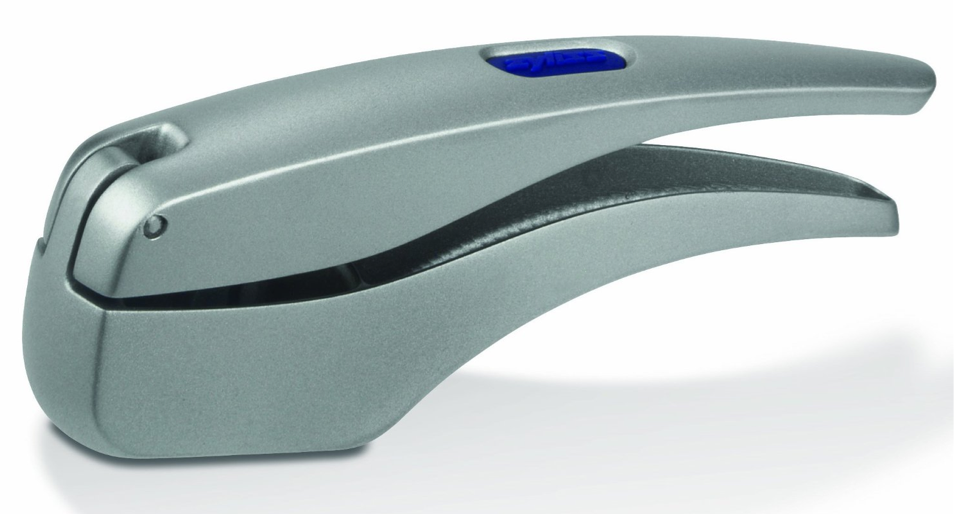 Zyliss Garlic Press. It's a fact that a little garlic makes almost any savory recipe better, and quite frankly fresh pressed garlic is the only way to go! It is about a million times faster than chopping it by hand, and about a million times more flavorful than using the pre-minced stuff that comes in a jar. Just be sure to invest in a heavy duty metal press rather than a flimsy plastic one. In the past I've used one from Pampered Chef that was pretty good, but now I use one from Zyliss that I absolutely love!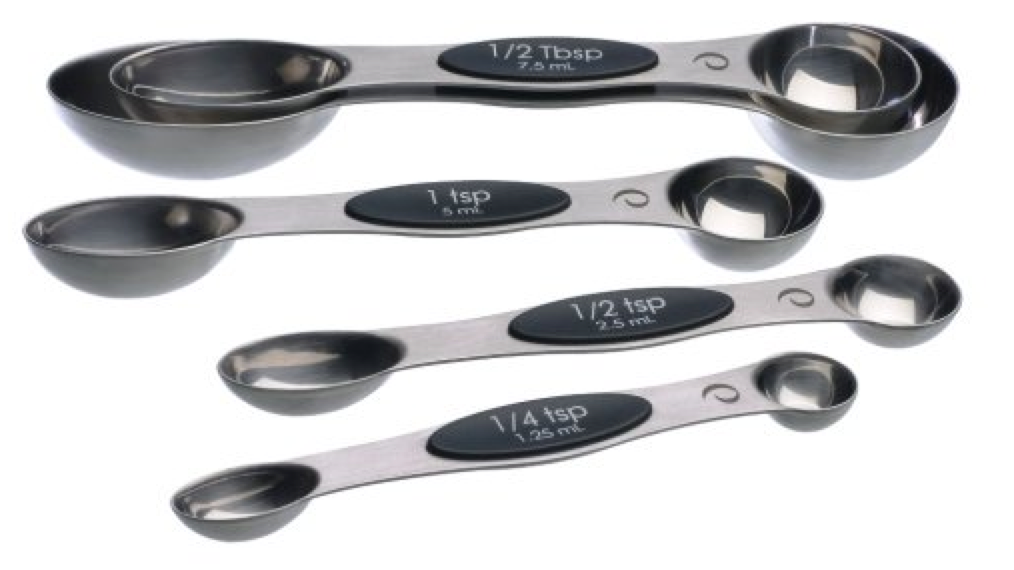 Dual-Sided Magnetic Measuring Spoons. Having a double set of measuring spoons—one for wet ingredients and one for dry—is all well and good, but who really wants to have to store two separate sets? These handy measuring spoons not only solve the wet/dry issue, but also nest perfectly and stay together with magnetic handles. They are seriously genius!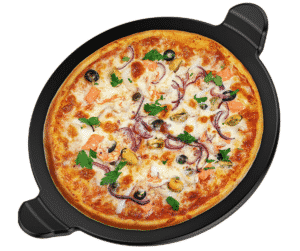 Ceramic Pizza Pan. This ceramic pizza stone is the newest must-have tool in my top 10 lineup and I can't even tell you how much I love this thing! While it is awesome for making homemade pizza or even for making frozen pizza taste gourmet.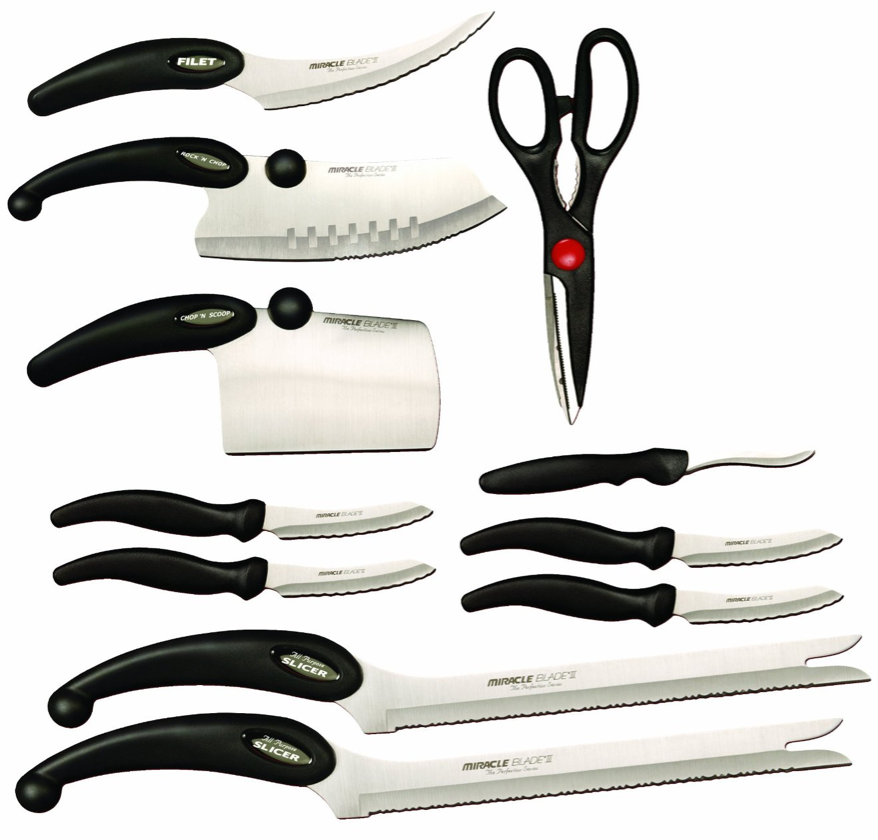 Miracle Blade Knife. Of all the items on my list, this is probably the only one I didn't research extensively before buying. In fact, this set of Miracle Blade knives is the first and last item my husband and I have ever bought from an infomercial. It has been almost ten years, but I can still remember vividly sitting there one Sunday morning, completely riveted by the knife that could cut through an aluminum can and by each new "but wait, there's more!" Finally we just couldn't stop ourselves. While the quality of the "bonus" knives was definitely marginal at best, the actual Miracle Knife itself (the two matching knives at the bottom of this picture) is still my very favorite knife and the one I use every single day. I've never actually tried to cut a can in half, but I can say that it slices tomatoes and onions beautifully.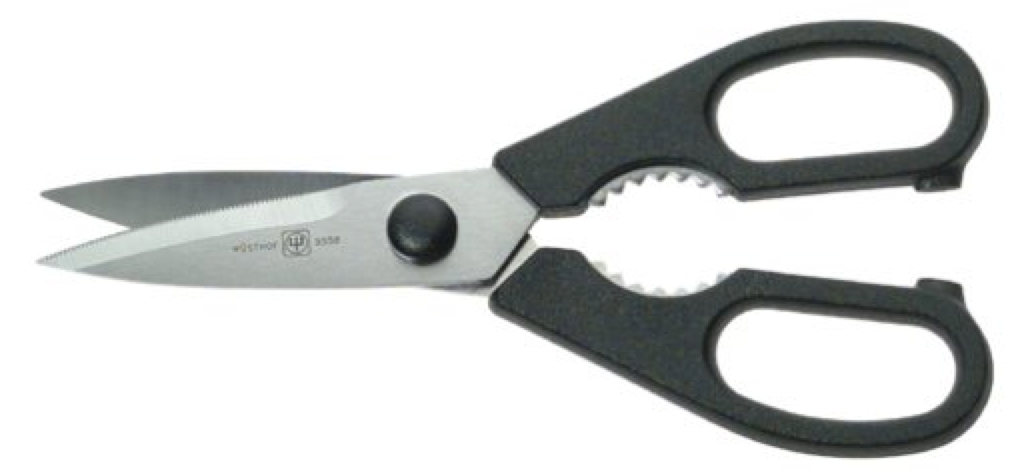 High Quality Kitchen Shears. I used the kitchen shears from my Miracle Blade set for years until it finally rusted straight through and fell apart, and then I invested in a great high-quality pair of shears. Oh my goodness, what a difference! I never realized how handy it is to have a super sharp, super strong scissors at my fingertips! These shears work for everything from snipping beans to trimming flowers to quickly cutting the fat off chicken & have not shown any signs of rust despite being used and washed daily. I'm taking that as a good sign!

Heavy Duty Silicone Spatula-Have you ever had a spatula fall apart while mixing a heavy duty dough or batter? SO annoying! It used to happen to me all the time (and drive me absolutely crazy) until I found this large spatula from Williams Sonoma. It seemed a little pricey at the time, but 5 years later it is still going strong!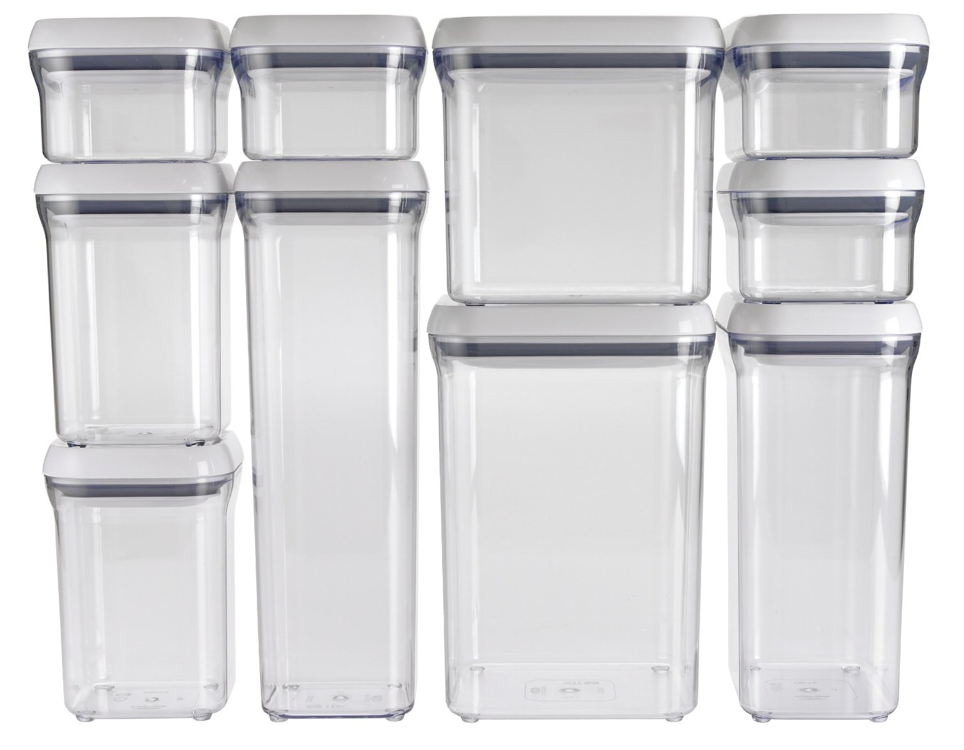 OXO Pop Top Storage Containers-I've had so many people ask about these OXO storage containers over the years that I actually included the info on my FAQ page! While they are definitely an investment, I honestly can't say enough good things about these containers. Not only are they airtight and BPA-free, they come in a ton of different sizes that all stack together perfectly. I originally bought mine in 2007 and I have not had a single one break or crack so far.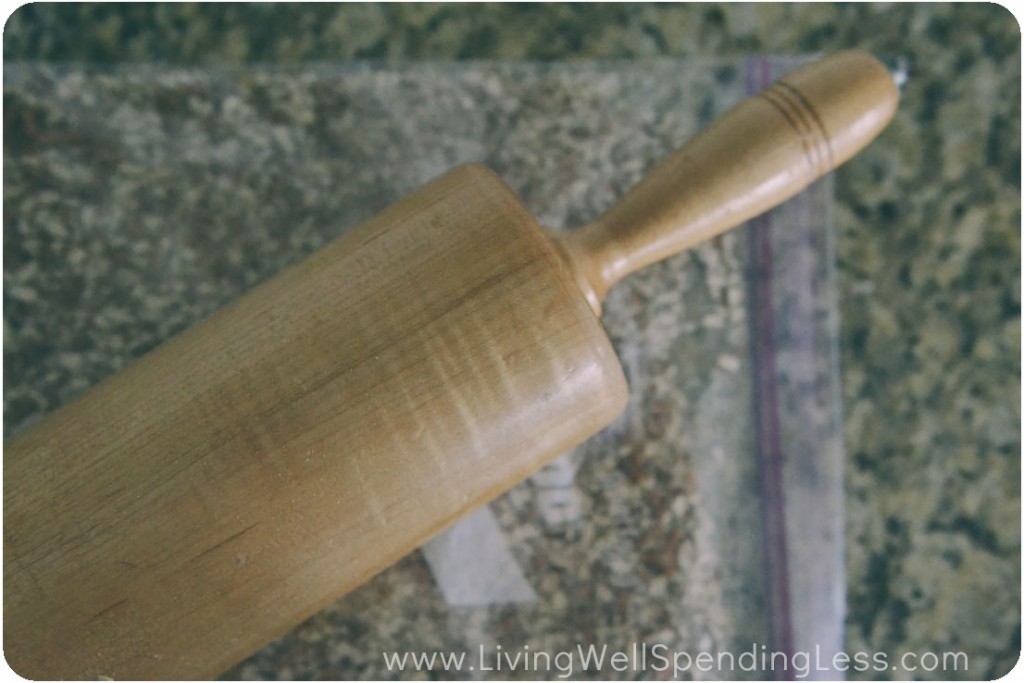 Antique Rolling Pin-This awesome heavy duty rolling pin was inherited from my husband's grandmother and is over 100 years old. I love it so much! It rolls out cookie dough and piecrust like nobody's business. When we redid our kitchen, one of my biggest requirements was that I would have special hooks installed under my baking cabinet to store my rolling pin. Four years later, it is still my favorite feature of my kitchen! While my own rolling pin is one-of-a-kind, I have seen a few similar models on Etsy.
Honorable Mentions: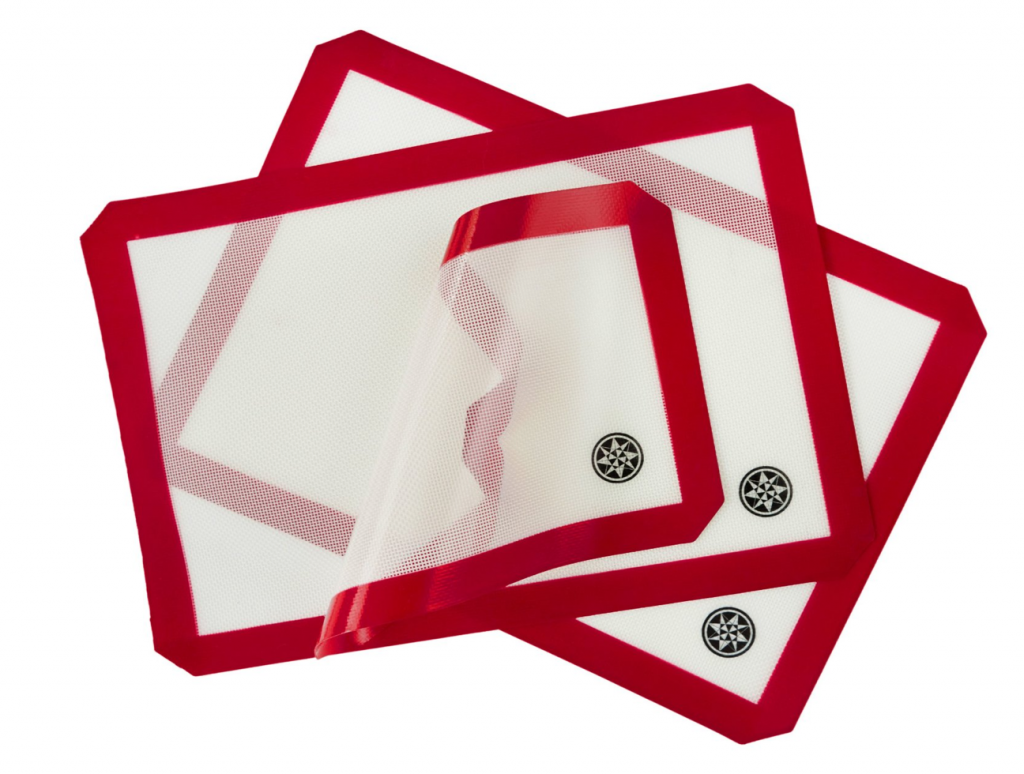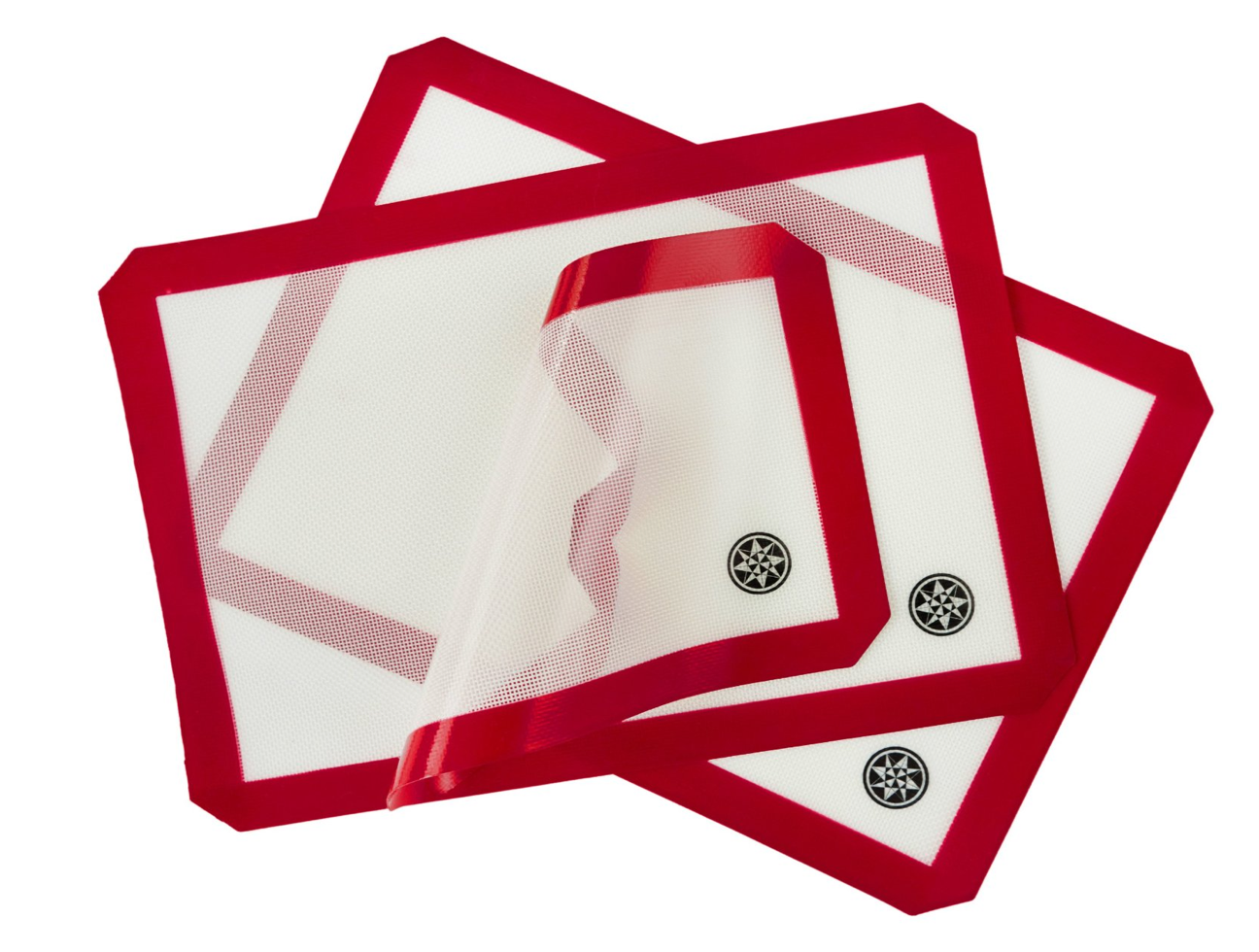 Silicone Baking Mats-These handy little mats are great for keeping cookies to sticking (in place of parchment paper) and for rolling out sticky dough.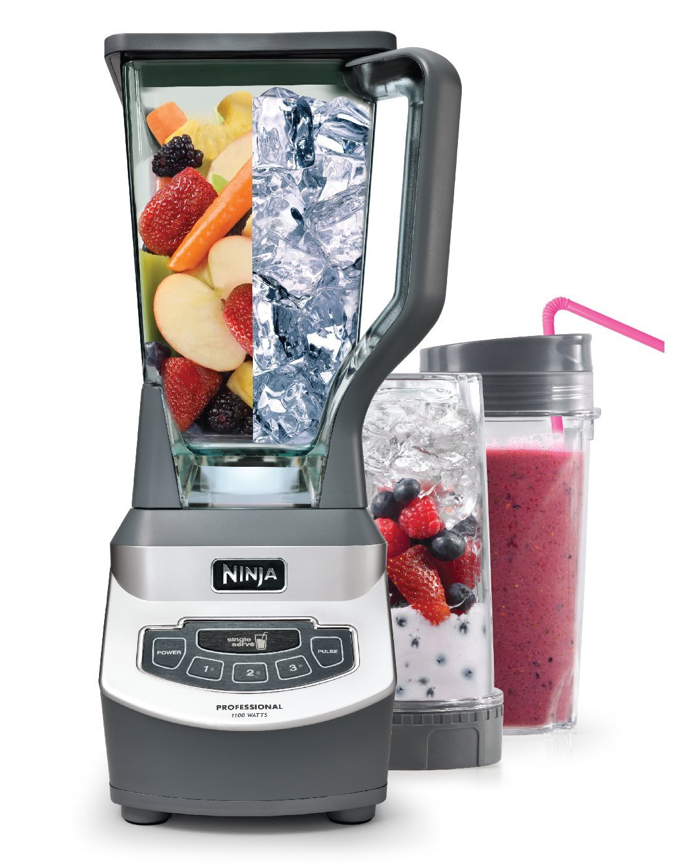 Ninja Blender–Quite honestly I don't do enough blending for this to make the top ten list, but when I do need to blend, it sure comes in handy! This baby seriously crushes ice like it is nothing, and the dual blades are incredibly sharp! I also love the handy single serve blending containers that allow me to quickly chop nuts or other small items without making a huge mess.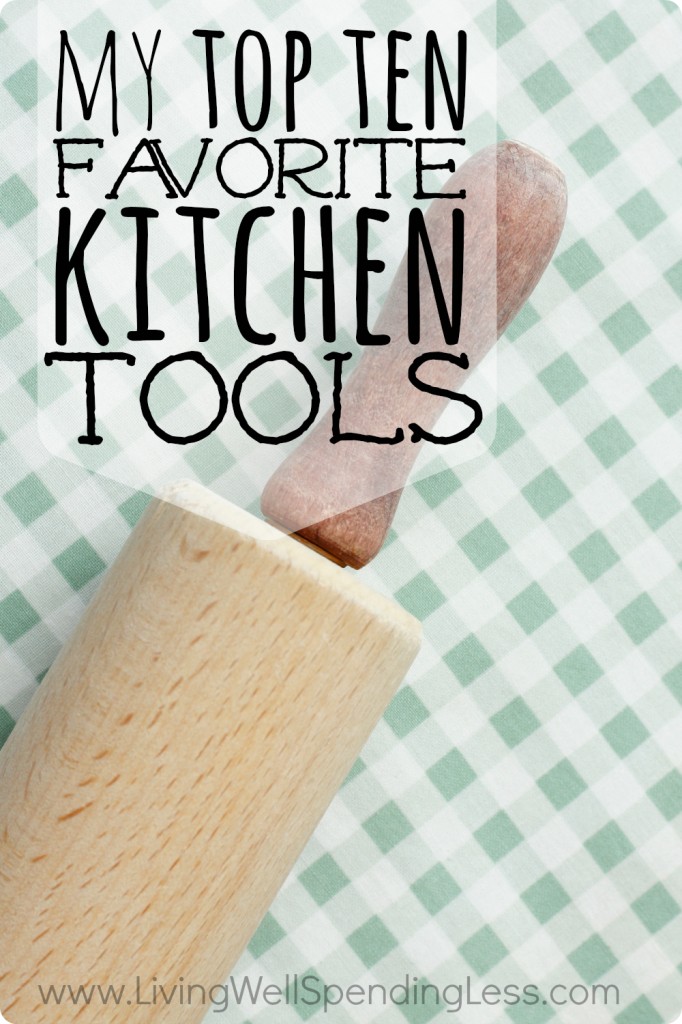 * * *
What are your must-have kitchen tools?
TAKE BACK CONTROL OF YOUR HOME LIFE
---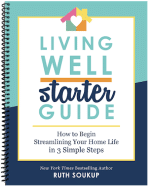 Ever feel like you just can't keep up? Our Living Well Starter Guide will show you how to start streamlining your life in just 3 simple steps. It's a game changer--get it free for a limited time!
If you love this resource, be sure to check out our digital library of helpful tools and resources for cleaning faster, taking control of your budget, organizing your schedule, and getting food on the table easier than ever before.