Need dinner on the table fast? These five tried and true kitchen strategies will help you get dinner done in just ten minutes flat. #1 is sheer genius!
I close the van door with my foot, grocery bags lining each arm like a carefully trained circus acrobat. I rush into the kitchen unloading the bounty and am greeted with calls from upstairs.
Hey Mom! What's for dinner?
My inner voice screams, Didn't I just make dinner yesterday?!
As a mom of five, I understand busy schedules, deadlines, unending "chauffeur" jobs paired alongside that constant nag that somewhere along the line, something's been forgotten.
For many of us, when our balancing act gets off kilter, homemade meals are the first thing to go since it's much easier to grab convenience food on the run. When that starts to happen in my home, I go back to five simple, yet life changing strategies I began implementing years ago.
On those particularly chaotic weeks, my goal is to be very intentional about our meal time. I want not only to spend less time preparing the food, but more time connecting over a shared meal. All while keeping our food budget to a minimum, of course!
Doesn't ten minutes of food prep sound like a dream come true? Implement these easy ideas and you will be thrilled to see how quickly a wholesome meal can come together on the spur of the moment.
10 Minute Meals: 5 Ways to Get Food on The Table FAST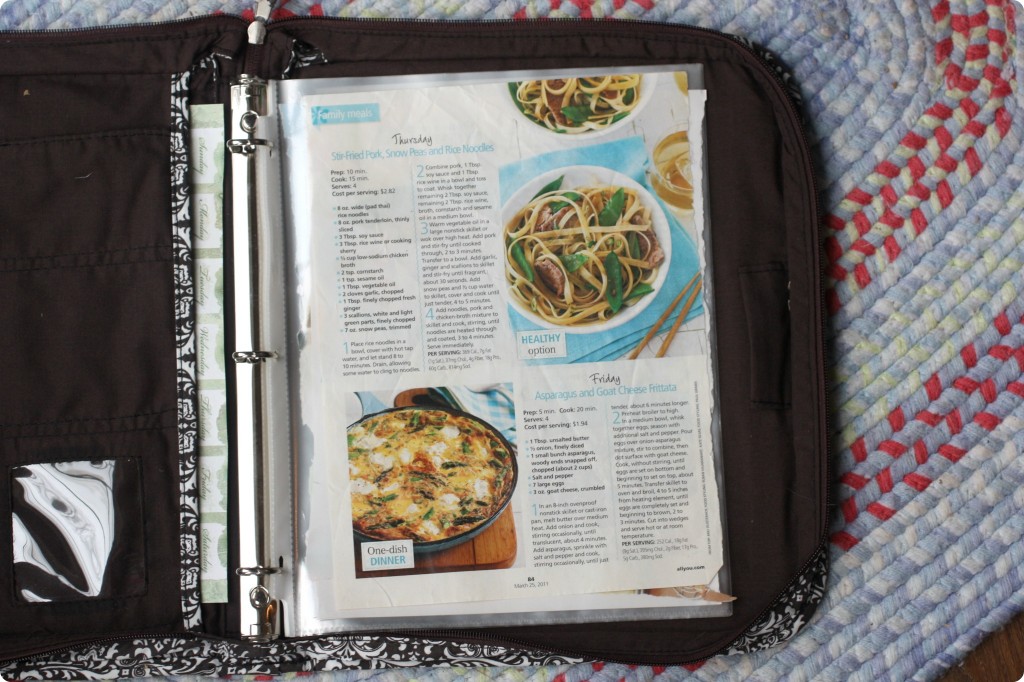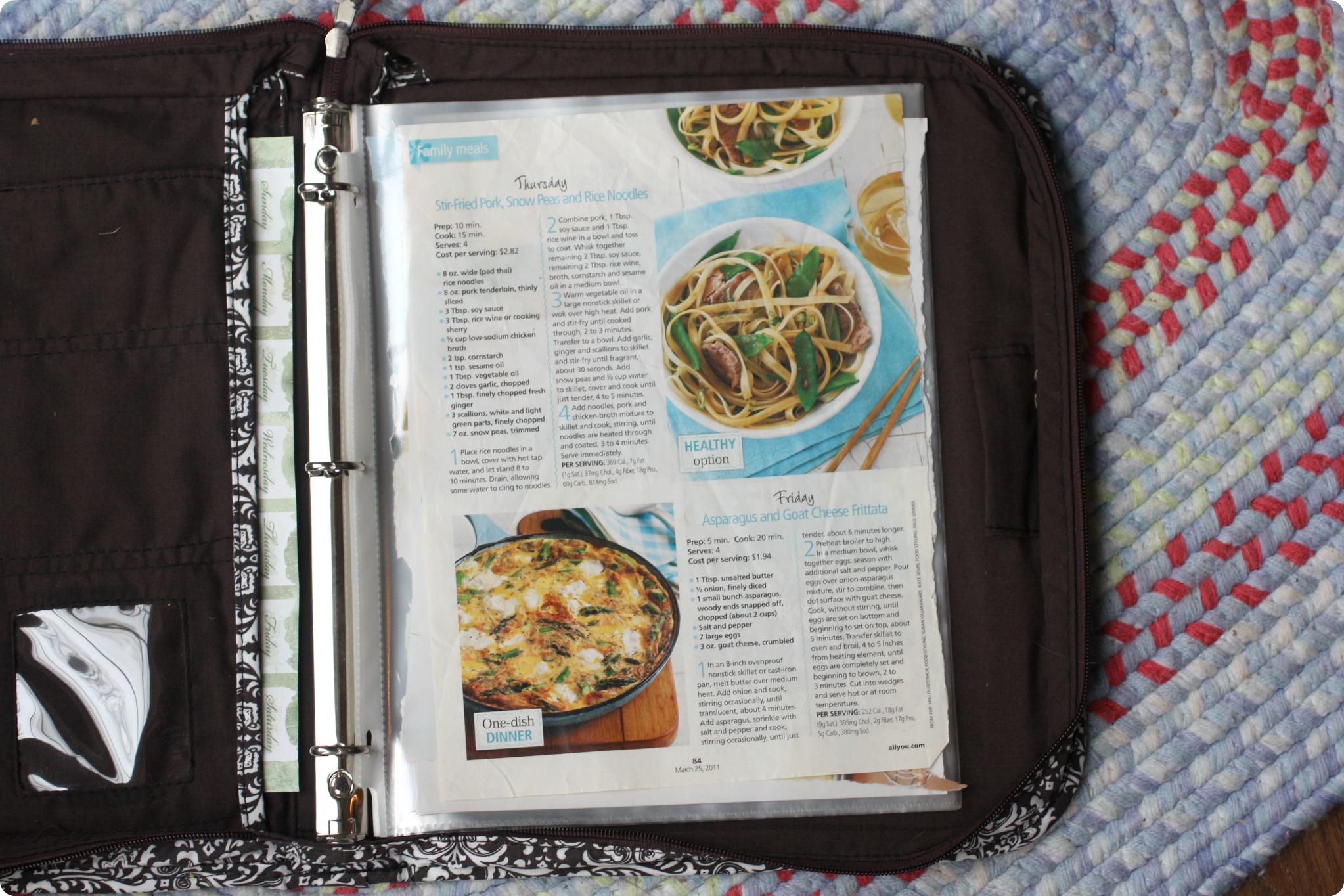 1. Set up Fast Family Favorites

When dinner time is rushed, it's safe to say we all tend to get stuck in a rut of making the same meals over and over. First off, let's break that habit together and set ourselves up for success.
One evening over dessert, gather your family together to brainstorm some of your favorite, fast family meal ideas. Make a list of at least 15 – 20 tried and true recipes. If you need to do so, pull out some old cookbook and magazines to trigger those creative juices. If you have kids, include them in this process. It gives them a voice and ownership of the family decision making process. They'll be much more willing to be a kitchen helper if you need some assistance during meal prep if they know the meal they chose is on the agenda.
Once your list is complete, print the recipes out or write them down. Yes, I want you to have a physical copy of each one. Use this to create a simple meals solutions notebookwhich will be your "cooking brain" when you're overwhelmed and need someone–or some thing–to think for you. (Am I the only one who needs that help?) With your meal solutions notebook in hand, you've already done the thinking.
This notebook, which can be as simple as a three ring binder, holds recipes of all your fast, family favorite recipes, the ingredients needed, and our shopping lists. I even add quick snack ideas and kid friendly recipes that they can make for themselves.
Next, take your list and designate a pantry shelf or bin where some of the the non refrigerated recipe staples will be stored. When I race through the door and haven't a clue what I am making for dinner that night, I need to be assured that I will always have ingredients for some of our fast, family favorites. I don't want to count on easy burritos, only to find I am out of the necessary tomato sauce or tortillas. Those should already be in stock on that fast favorites shelf/bin. Don't try and keep all the ingredients from your entire top 15 list because that may get overwhelming, but just make sure that you always keep at least five recipes in stock.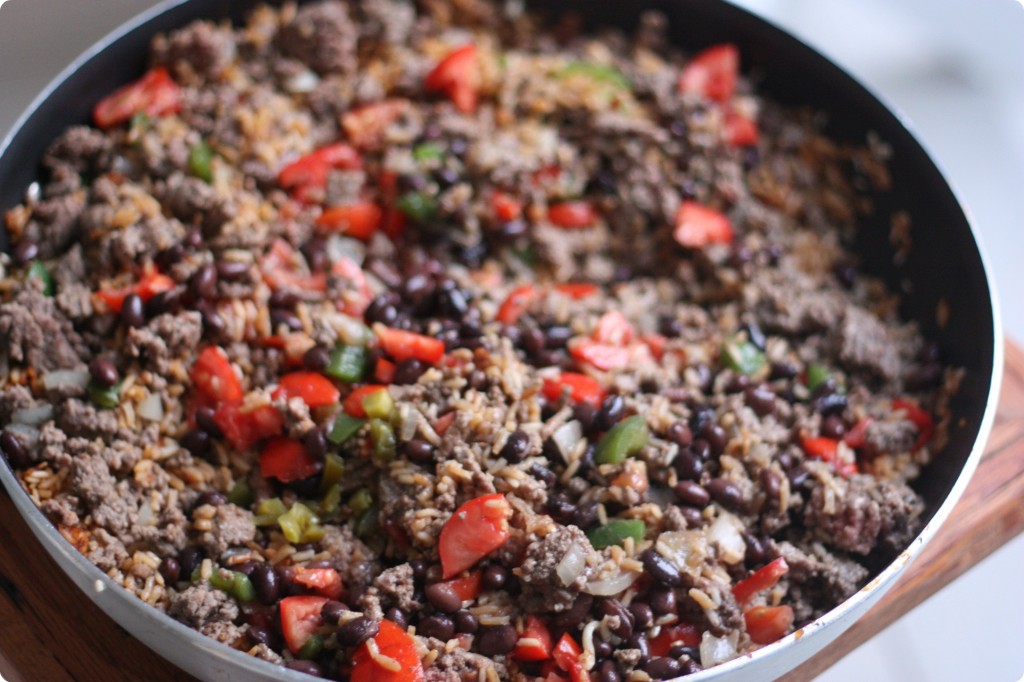 2. Implement C.O.S.T. Cooking Strategies
One of my greatest feats is trying to determine how nearly every meal can become a "Cook Once, Serve Twice or Three Times" adventure. I am not talking about left overs, although I definitely recommend them and doubling recipes is always a recommendation. My family would be lost without leftover, but I do know that many won't eat them.
C.O.S.T Cooking sets apart the meal and completely recreates it. Every protein cooked becomes another recipe without any complaints.
For instance, a simple Crock Pot BBQ Chicken over rice or noodles, becomes BBQ pizza the next evening. Depending on how much chicken I have prepared, BBQ quesadillas, tortillas or our favorite BBQ sandwiches made this a three time winner.
A second examples is our family's favorite Asian Pork Tenderloin recipe. First showcased as a main dish served with rice and vegetables, we rounded out our "Take Two" meals by serving it sliced on a warm hoagie roll topped with provolone cheese for a quick and hot sandwich. Even the biggest left over naysayers will be none the wiser.
When you begin thinking with C.O.S.T Cooking meals in mind, you knock extra dinners out of the way without much effort.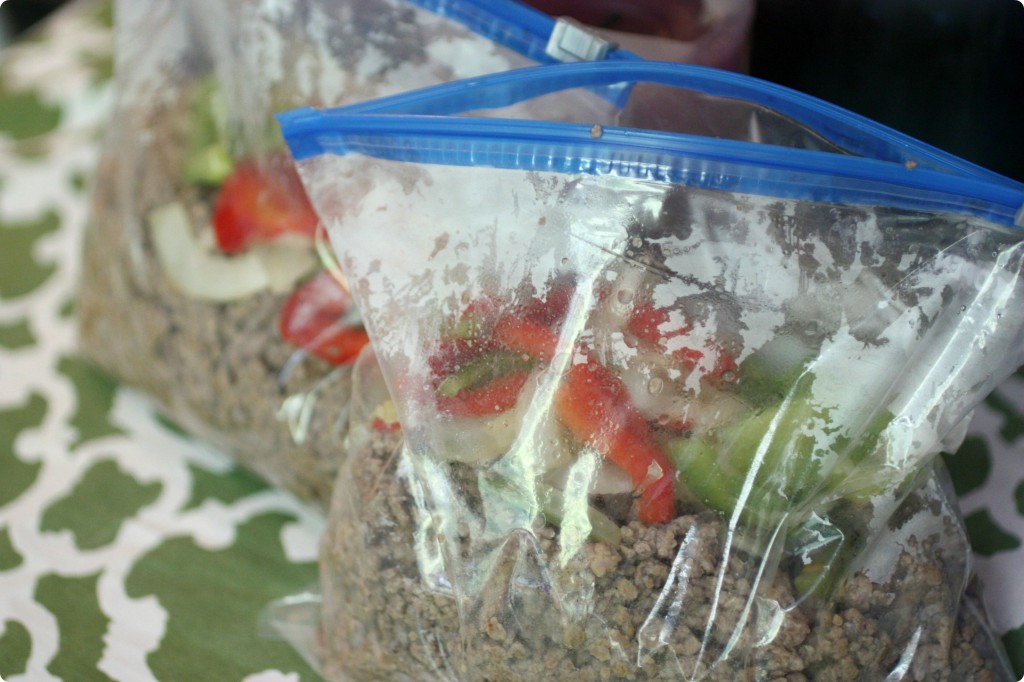 3. Do a Once-a-Week Power Cooking Hour
In my opinion, the best use of one hour a week is my "Power Cooking Hour." It's simple, become the Kitchen Manager that you are and challenge yourself to work against the clock. I love a good competition, so I set the timer for one hour. I then cook, chop, dice, prep and freeze as many items as I can in that time period.
In one hour of concentrated time, I am able to break down certain kitchen tasks enough to prep for 8-10 meals in just that one hour.
When I first started my Power Cooking Hour, I prepped 15 meals, making it possible to execute that goal of a ten minute dinner for weeks. I couldn't believe how much I got done and after that, I was committed to setting that time aside regularly.
While prepackaged foods are incredibly convenient, they come with both a hefty price tag and typically, many extra preservatives. I do keep a few convenience items on hand, but I've realized that by using this hour strategically, I can create my own convenience items so simply.
Think through what quick items you find yourself being drawn to at the grocery store. Walk down the freezer aisle and figure out how to recreate them.
Here are just a few tasks that I take on during my Power Cooking Hour:
Cook rice in bulk (love my rice cooker), then separate into quart size portions.
Cook Crock Pot full of beans for additions to meals, taco dip and homemade re-fried beans.
Do some bulk baking – it's just as easy to make up batter for four banana breads loaves, as it is just one loaf.

Seasoned Ground beef packages: Fry or use the crock pot to cook up large quantities of ground beef at one time. Since we love Mexican and Italian meals, I then add garlic, onions and chopped peppers right to the beef. Once that is finished, I separate the mixture into freezer bags and add the appropriate seasonings.

Make burrito filling. Using the above mentioned taco meat or grilled chicken, separate into freezer containers or bags, then add your favorite fillings – rice, beans, etc.
Chop individual bags of onions, peppers and other veggies we eat often. Some stay in fridge for snacks, while others head to the freezer.
Make DIY green smoothie packages. We love the prepackaged smoothie mixes found in the freezer section, but they are costly and doesn't feed our large family. I began creating my own by mixing our favorite fruits, yogurt, chia seeds, and spinach. Yes, healthy smoothies on the go.
Grill or bake chicken in bulk. When we grill out, I always grill up at least ten pounds at a time. Today I checked out the price of 1/2 pound of prepackaged grilled chicken – $5.45. That's crazy! You can make two pounds of your own grilled chicken for the same price. If you bake chicken or throw it in the crock pot, always make more chicken that you will eat, so that you have extras. Once cooled, then slice, shred and chop into individual meal size freezer bags for quick additions to salads, soups, sandwiches and casseroles all week long. Making up these meal packets is such a great time saver.
This Power Cooking Hour is multitasking at its finest. You will be amazed that the more often you give it a try, the more skilled you will become at having multiple items cooking and baking at once. It's truly worth the extra effort.
4. Have Breakfast for Dinner
I have yet to determine who deemed certain "foods" as breakfast items. That just seems wrong. Honestly, I love some ham, eggs and hash brown casserole in the evening just as much as a good steak. Our kids think a hot breakfast for dinner is a "treat," so I am more than happy to oblige since it's easy to get some nourishing on the table quickly..
I've found that a DIY breakfast burrito bar is not only the perfect option when serving large groups, but it's also a wonderful way to clean out the fridge from any miscellaneous items. We serve our "bars" buffet style with everything from eggs, cheese, steak, ham, veggies, salsa, sour cream etc. The list is unending with what you can add to your buffet line.
5. Start or Join a Cooking Group
There's nothing better than a night out on the town with some great friends, yet when I started getting together with friends for cooking nights, it mixed the best of both worlds. It brought back the cozy feel of a good 'ole fashioned quilting bee, but substituted food for fabric. It makes the tedious of everyday cooking so much more fun. There are so many options with how to implement these, but you decide what works best with your friends.
Here are three options I've done:
One-for One Meal Swap. Make all the meals at your own home and drop them off at friends' homes. Then they reciprocate.
Host a meal making party in someone's home. Everyone brings all the ingredients for their assigned main dish x the number of people involved. So if I was assigned a Chicken Pot Pie, I would bring enough ingredients for five pot pies (if five friends were involved).
One person organizes, sets the menu, and buys all the pantry staple ingredients. The others cover the cost of the ingredients, but brings their own meat, chicken etc. The next month, another person organizes and does the purchasing.
And finally, after you've worked so hard to make these meals happen, don't forget to sit down, relax, unwind and enjoy them. A tip that has soothed many hectic days is my personal understanding of the power of ambiance. We eat by candlelight nearly every dinner. Even if it's frozen pizza or Mac and Cheese, I turn off the lights, play some soft music and let those candles flicker. It sets a tone at the table that soothes, calms, and relaxes our soul. I can have five baskets of laundry sitting on the sofa behind me, but during that time, there's nothing else in the world that's more important than those gathered around our table.
Hopefully those five simple strategies will help you get dinners on the table more quickly, save you a lot of money on the grocery budget, but more importantly, give you some needed encouragement to share time around the dinner table with family and friends.
Enjoy!
To recap, here are 5 Ways to Get Food on The Table FAST
1. Set up Fast Family Favorites
2. Implement C.O.S.T. Cooking Strategies
3. Do a Once-a-Week Power Cooking Hour
4. Have Breakfast for Dinner
5. Start or Join a Cooking Group
What are some of your best strategies for getting dinner on the table?
Other helpful resources:
PIN FOR LATER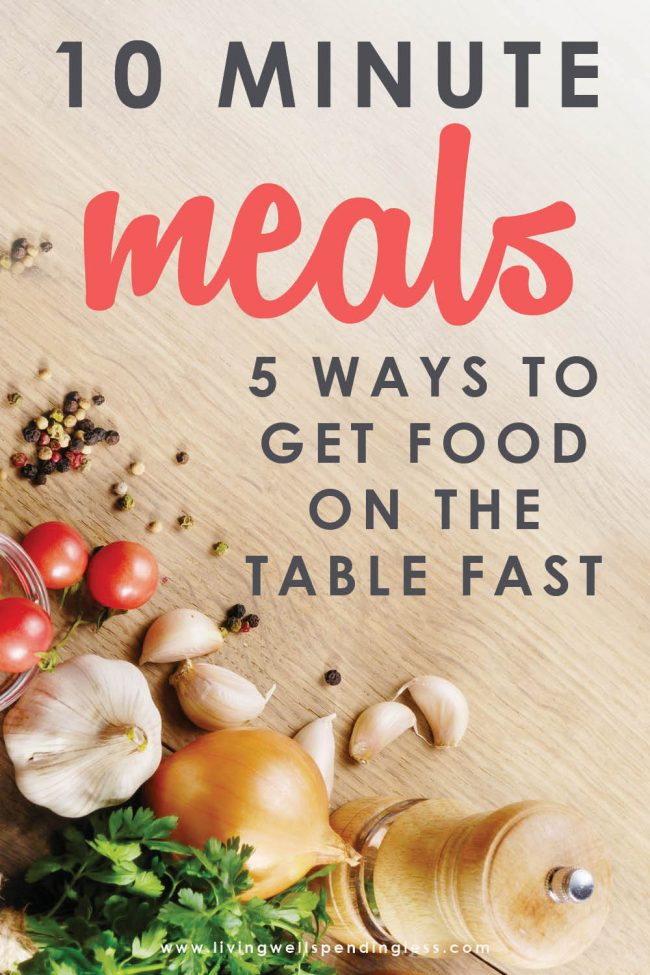 If you love this resource, be sure to check out our digital library of helpful tools and resources for cleaning faster, taking control of your budget, organizing your schedule, and getting food on the table easier than ever before. This toolbox includes our incredible 10 Meals in an Hour cookbook, which is a must have!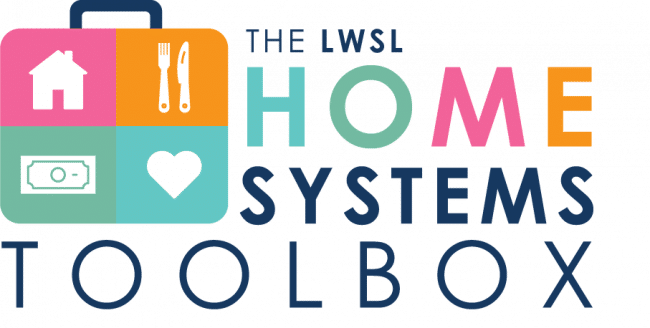 Click here to get full access to our Home Systems Toolbox now!
TAKE BACK CONTROL OF YOUR HOME LIFE
---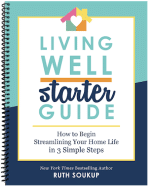 Ever feel like you just can't keep up? Our Living Well Starter Guide will show you how to start streamlining your life in just 3 simple steps. It's a game changer--get it free for a limited time!
If you love this resource, be sure to check out our digital library of helpful tools and resources for cleaning faster, taking control of your budget, organizing your schedule, and getting food on the table easier than ever before.