Appliances are one of those things we tend to completely take for granted….until, of course the refrigerator suddenly conks out, or the washing machine stops working and we all of the sudden remember how much we rely on these modern conveniences of ours.
The problem, of course, with relying on them so much, is that when we unexpectedly find ourselves looking for a replacement, we are often in desperate need and not always able to shop around, wait for a sale, or do our research the way we should.
That's why it always helps to be prepared. If you're faced with a tight budget and a major appliance purchase (or may be in the future), here are a few smart strategies to help you get the most for your money.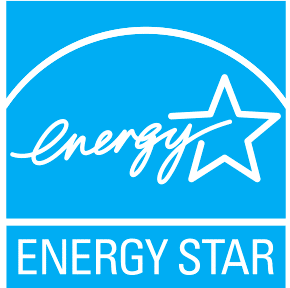 Buy ENERGY STAR and High Efficiency Appliances
The Environmental Protection Agency (EPA) created the ENERGY STAR program as part of the Clean Air Act of 1992. This rating system is a way for manufacturers to show consumers that their products are energy efficient, and have been tested by a third party.
This energy efficiency certification ensures the consumer is getting a product that performs above industry standard energy usage—so over the long haul you'll save big-time money on your energy bills.
If you have a fridge or other large appliance that's older or not ENERGY STAR certified, it can cost you hundreds of dollars per year on your electricity bill. (See how much you can save with this great Refrigerator Retirement Savings Calculator.) Even though the initial cost for ENERGY STAR certified products might be a little higher, the long term savings far outweigh the cost difference. For example, buying a high efficiency washer may be a little more expensive than a standard machine, plus HE laundry soap costs slightly more, but you use so much less of it in each wash that the savings really add up!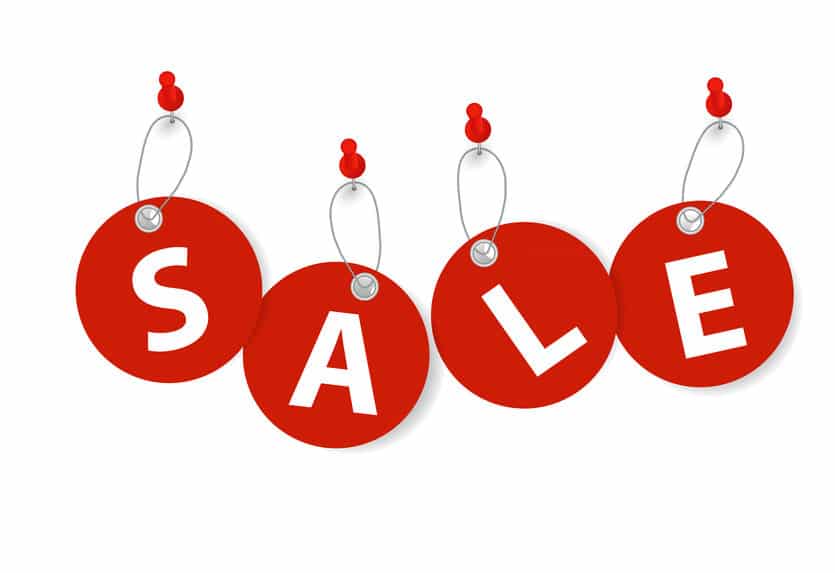 Hold Out for Sales
Most large appliances go on sale in the fall in September and October, right before Thanksgiving. Manufacturers often unveil their new year models before Christmas shopping (though hopefully most husbands hopefully know that an iron, vacuum, or dishwasher on Christmas morning isn't the way to your wife's heart).
Refrigerators are the exception to this timeline and typically go on sale in May, as new models are usually released during the summer months. If you suspect an item is starting to go on the fritz, try to make it work a little longer and hold out for the sale months.
Often, like cars, new appliance models are very similar to the previous year's model. So waiting for sales on slightly older models means you're often only forgoing a few minor or cosmetic changes for big savings. If you suspect your current appliance can last until the next sale season with a little duct tape or a minor fix, the extra cash in your pocket will make the wait worth your while.
Bypass the Bells and Whistles
When shopping for appliances (from microwaves to sewing machines to coffeemakers), beware of the "extras" that you probably don't need. Every seamstress fancies the pretty embroidery and digital patterns that a new sewing machine can offer, but if you're a less technical sewer, you can get by with the basics.
The same goes for things like automatic timers on the coffee machine or special cycles on a washer. They can be a great convenience if you know how to use them, but they aren't necessary. I'm betting if you went through your appliances right now and took stock, you'd find at least five or six items that you rarely (if ever) use to their full capacity on "special settings."
Unless you have specific technical applications in mind for your appliance or if you (or your husband) love to read manuals and explore all the inner workings of every machine, it's best to keep it simple. Buy the most user-friendly and basic version of what you need to avoid complications down the road.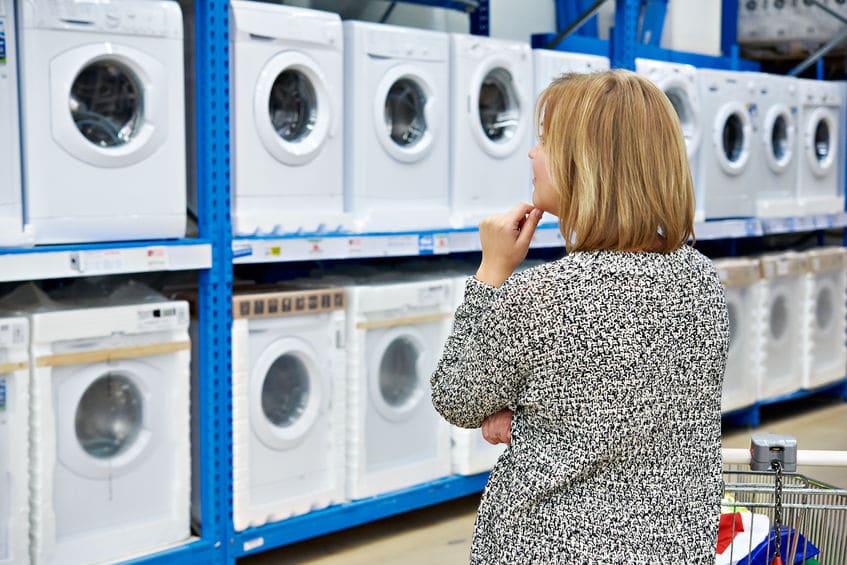 Consider What You Need—Bigger Isn't Always Better
Sticking with your "keep it simple" mindset, always consider the size of any appliance before buying. Fridges come in a variety of sizes all the way up to 30 cubic feet! Now really, does your family need all that fridge space? A family of four can get by with just 10-12 cubic feet of refrigerator space, according to Better Homes and Gardens.
Choosing a size that better suits the needs of your family will ensure you're not spending excessively on the cost of energy to run the appliance. It will also reduce the temptation to buy, store, and waste more produce and refrigerated food than you can reasonably use.
A friend of mine was breastfeeding while working and had to freeze supplies of milk for later. She found that once her toddler had been weaned, they simply didn't use the large chest freezer in their basement as much as they used to. She was able to downsize to a smaller freezer, trading with a neighbor who was more than happy to upgrade to something larger to accommodate her sportsman husband's venison and trout.
Trade, Swap and Look for Used Appliances
The freezer story segues into my next point—trade, swap and ask around before you buy. There are many gently used appliances out there. Neighbors and friends are always moving, sending children off to college, or finding a need to up or downgrade various household appliances before they've run their course.
Check flea markets, yard sales, and Craigslist for items before you buy. Estate sales are also a great resource for gently used appliances. Ask your friends and neighbors and post requests on social media. You may be doing someone else a favor by taking an item off his or her hands.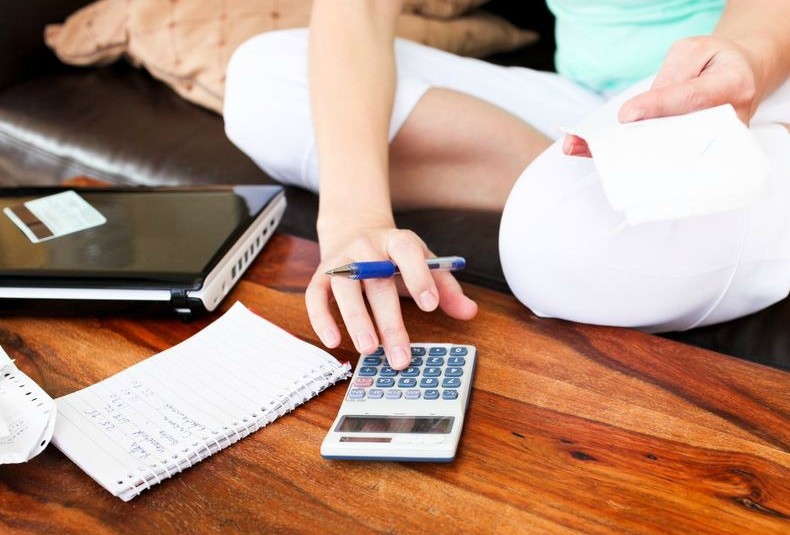 Do Your Research
If you buy a new appliance, always, always do your research beforehand. If you're making a big purchase, a Consumer Reports subscription might be a worthy investment. Items like humidifiers, small heaters, and kitchen appliances often have many online reviews. I've been deterred or steered in the right direction by many an Amazon review. (Haven't we all?) Following customer feedback can help ensure you don't shell out a bunch of money for a lemon.
If you have a friend who's happy with her breadmaker, or makes the best smoothies, or grills up perfect steaks, ask her about that appliance brand! Often word-of-mouth and hands-on experience can be invaluable to guiding you towards the best purchase.
Buy Reliable Brands
If you have to make a decision on the fly or you're torn between two items, always go with the tried and true brand. While you may pay more for Samsung or Sony, you know they're a larger company, so they'll be there tomorrow if something goes awry.
Store brands and knockoffs can be great money savers when in the grocery store or when shopping for personal care items. But when it comes to appliances, I've found you usually get what you pay for. It's wonderful to support small companies and help new businesses grow, but when you're spending $200 or more for a new vacuum cleaner, go for the brand you're familiar with.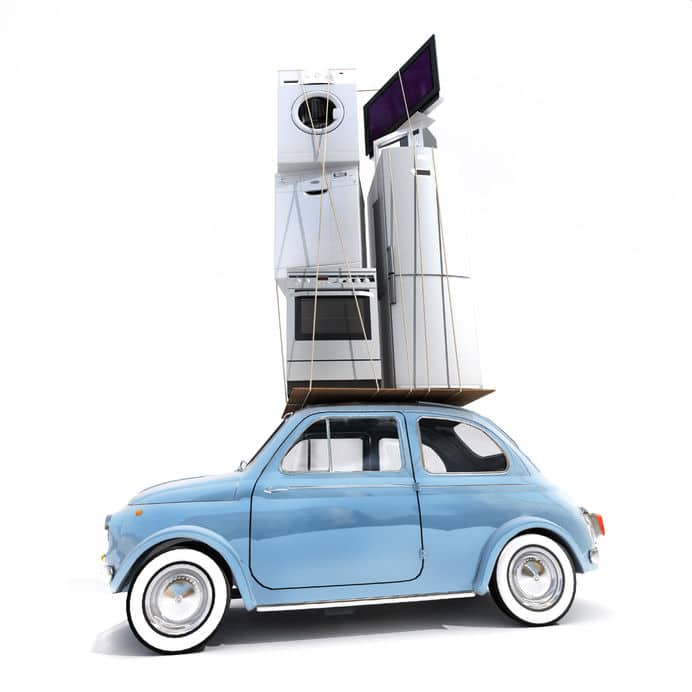 Save Money on Delivery and "Extras"
When you go to a store, walk in with your negotiating hat on. Before you even start listening to the sales pitch and the comparison points, let the salesperson know you're hoping to purchase the appliance without paying shipping costs or delivery fees. Tell them what you're willing to spend and that you can't spend a dollar more—then stick to your guns.
Delivery, commission, and other costs that seem to pop up after your purchase can really add hundreds to a final price. I can't tell you the number of times I've seen someone go into a store expecting to pay $500, then walk out with a bill for nearly $1000. Hold to your bottom line and be aware that most stores have some flexibility when it comes to these "extra" costs.
Research what warranties are offered by the manufacturer before you get to the store. Often these warranties sufficiently cover major defects and problems, so by reviewing the coverage beforehand, you can confidently decline the "extra coverage" offered by the store.
Ask About Scratch and Dent or Floor Models
When you go to the store, always inquire about floor models, seconds and scratch-and-dents. Now, we all love to have beautiful new appliances and I know how hard it can be to think of buying something with a cosmetic flaw. However, you can save hundreds of dollars on items that can be repaired or simply positioned in your home in such a way that the flaws are covered or hidden.
Additionally, I always ask about floor models when I'm at the store. Some stores will still honor the warranties on floor model items and buying an item that's been gently used or modeled for a short time can significantly cut costs.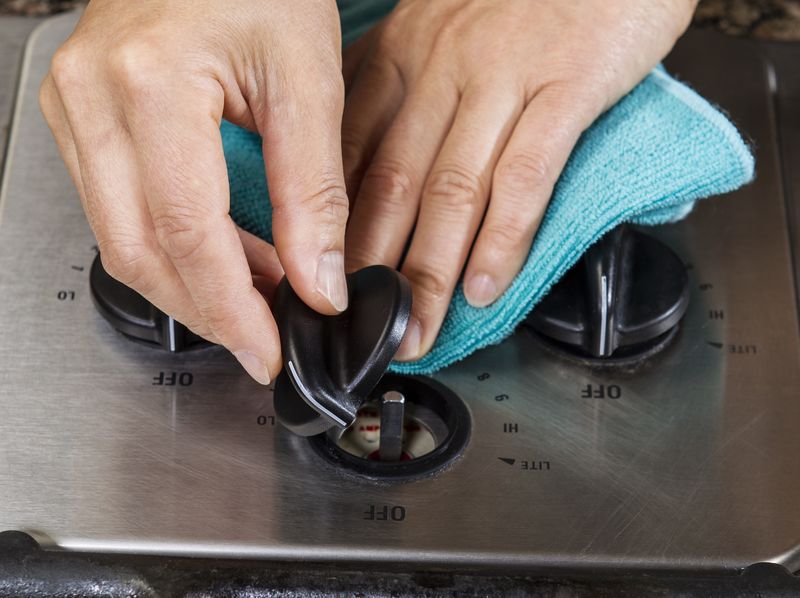 Care for the Items You Have—Can It Be Repaired?
One way to really save on your appliances is to keep up on preventative maintenance. Taking the time to properly dust the coils on the back of your fridge, descale the humidifier, or change air purifier filters ensures your appliance purchases will have a long and healthy life.
I know people who have actually thrown out microwaves, small fridges and other items because they were just too dirty to deal with. This is especially common when it comes to small appliances, vacuum cleaners, and frequently used items that may just seem worn. Often a little wipe down and some maintenance or preventative care is all you need to keep them in clean, working order.
There's a reason those old Hoovers used to work for so long without quitting. It wasn't just because "they made them better back then," it was because grandma took excellent care of her appliances and valued them more than we tend to do today, in our disposable everyday life. We should put aside the "easy come, easy go" mentality and try to get as much life out of our appliances as we can. Repairs are often much less costly than total overhauls and they're definitely less wasteful.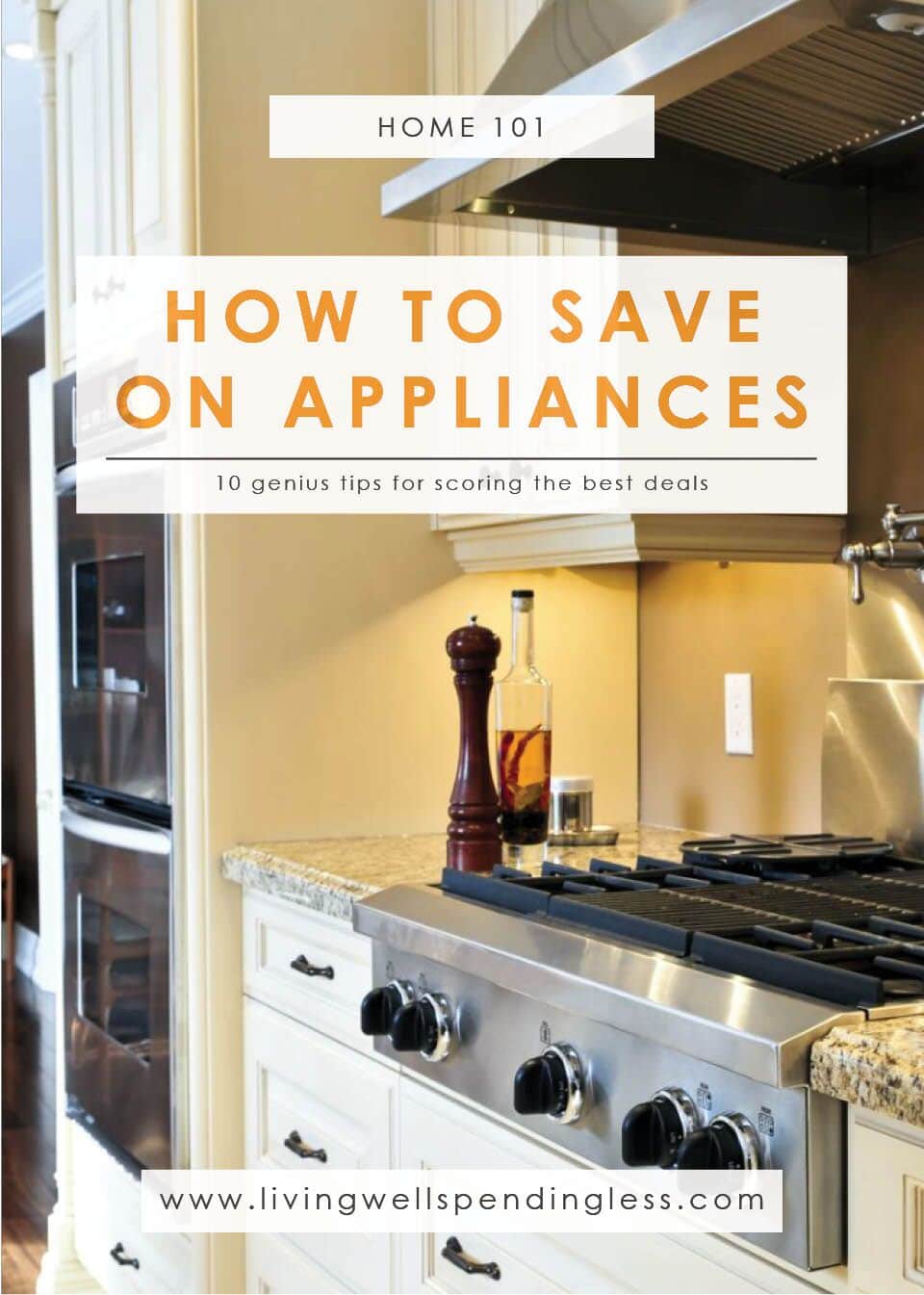 TAKE BACK CONTROL OF YOUR HOME LIFE
---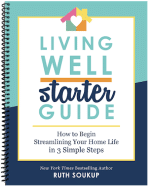 Ever feel like you just can't keep up? Our Living Well Starter Guide will show you how to start streamlining your life in just 3 simple steps. It's a game changer--get it free for a limited time!
If you love this resource, be sure to check out our digital library of helpful tools and resources for cleaning faster, taking control of your budget, organizing your schedule, and getting food on the table easier than ever before.