Is it just me, or does it always feel like our finances get stretched a little tighter this time of year? Not only are we faced with paying off all that summer fun–all those little excursions sure add up–we're ALSO hit with the back-to-school "expense bus."
You know the drill…
It starts with that dreaded list of school supplies we're expected to buy. Even when we plan for it, those little necessities can pack quite a budget punch! It seems like every year schools, which are often faced with tight budgets, yet offering more technology, arts and other programs, require parents to provide more and more supplemental supplies. And while we all want the best for our kids, the reality is that it can get really expensive!
And school supplies are just the beginning.
We pull out the uniforms and school clothes, only to realize our children hit major growth spurts over the summer and don't fit into anything they previously wore. Our kids will need haircuts and new shoes as well—all adding to our already stretched budget.
Then there's Back to School Night. We're looking at another $20 for the PTO, $25 for the monthly giving program, $40 for after-school clubs, and $8 (or "suggested donation") for the parent directory. Plus, both kids' classes will be going on fieldtrips the first week of school—one is $15 and one is $12. And then we get the link to the teacher's Classroom Wish List on Amazon, in case we'd like to purchase some items, which we know they desperately need.
By the time school starts, we're literally hundreds of dollars over budget, and feeling exhausted (yet still guilty) because we realize teachers will still end up paying for supplies out of their own pocket.
We've all been there. Back to school time is exciting and filled with anticipation and joy, but it can also be one of the most expensive times of year. So, how can a budget-minded parent plan and survive—even thrive—during this time?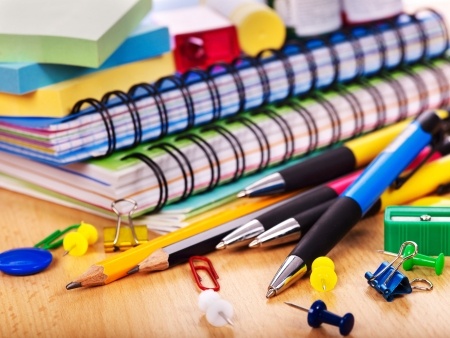 1. Go Through Your House
Go through your desk, your office and your kid's art supplies. Chances are high you have a myriad of supplies ready to go already. I know it's hard to think your child might not have a shiny new box of crayons to start out the year, but I'm betting they won't even notice if you don't see it as a "big deal."
Instead of lecturing how you're going to save money by using what you already have on hand, make it fun and more of a "hunt" for all the things they'll need for school. Pull out last year's items, clean them off, sharpen them and spruce them up.
When it comes to clothing, let go of the idea your child needs a whole new wardrobe to start school each year. Back-to-school shopping is a cultural phenomenon, but it's one that doesn't need to be seen as the norm. Let down hems and patch up anything that has a little wear and tear. Let go of the stigma about hand-me-downs. Instead, view it as an exciting way to shop your sibling's closet!
2. Talk to Friends
Back to school is prime time to talk to your mom network, via social media, at church, or at the office. Find out if moms have similar sized items, last year's graphing calculator (that's no longer needed), or backpacks their child has outgrown. Offer to have an exchange or a day where everyone brings their stuff and does some swapping!
Don't forget to ask your fellow parents for other tips and tricks as well. Can you go in together and split the cost of certain items. Or, if someone has a warehouse membership, can they purchase 18 boxes of tissues and you can split the pack? It's nearly always cheaper to buy certain items in bulk.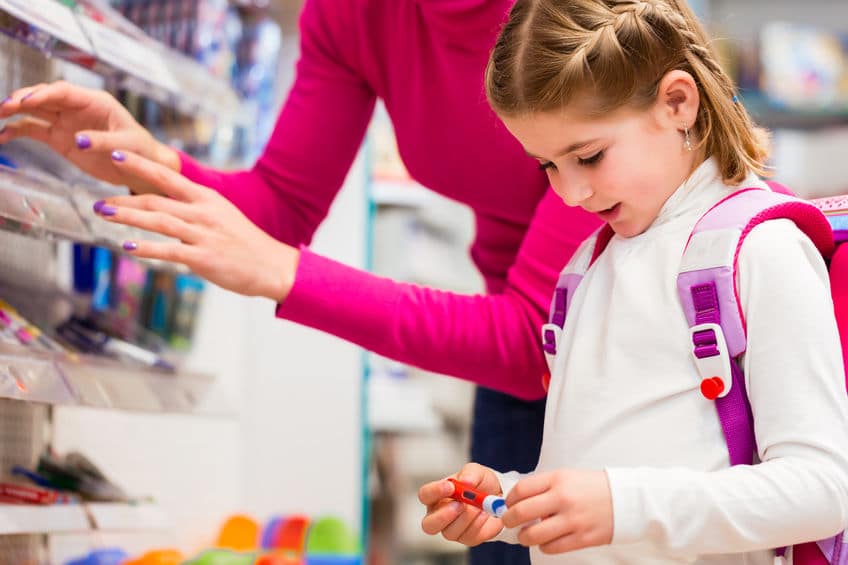 3. Shop Around
There are tons of bargains at the dollar store and the local discount shop. Check the front-of-the-store bins for dollar deals and don't forget your supermarket. Aldi and other grocery store chains might have special items on hand, which can certainly help you cut some of those lunch costs.
Break from convention when it comes to food as well. Kids enjoy having a bunch of dip-able items (rather than a regular salad) or a "build your own Lunchable" rather than the same old sandwich. You can also give our DIY PB & J Uncrustables a try. If you have a thermos, you can send hot leftovers that will stay plenty warm until lunch. Freeze baggies filled with damp kitchen sponges for DIY ice packs that can keep things cool.
4. Sign Up for Sale Lists
Everyone is thinking "back to school" and sales abound. Use couponing techniques, just as you would in your weekly shopping. Sign up for the store's email lists and text alerts, collect ads, and watch for Groupons, Brad's Deals, and other sites that offer price alerts.
When you do shop online, use services like eBates and always search for a coupon code to cover shipping. Watch for quality when you're buying items like school uniforms. While you might pay a few dollars more, better quality can mean the difference between a blouse that lasts all year and one that will fall apart by Christmas vacation.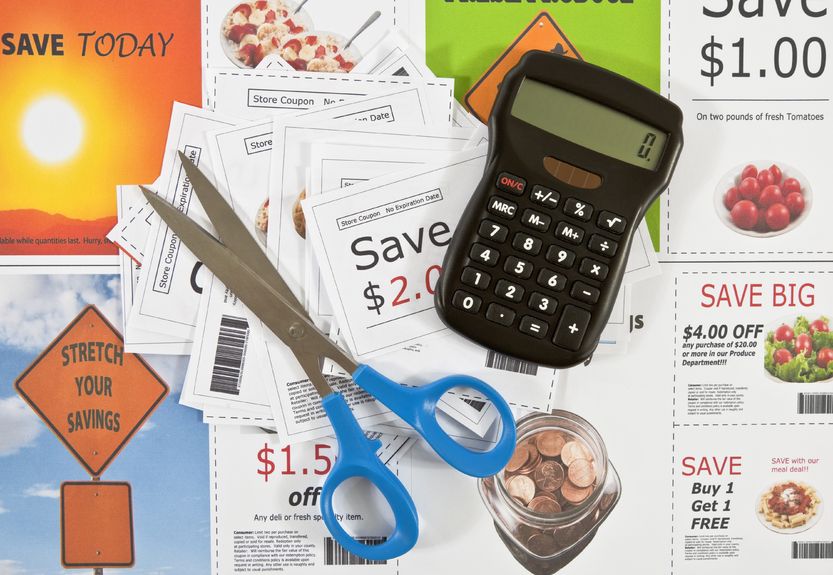 5. Use Coupons
When you look through fliers, mark and clip coupons. Combine them and stretch them as much as possible. If you're new to couponing, back to school time can be a great way to start. There are many sales happening on small items. You'll be amazed at how much you can save, especially with back to school deals. Also be sure to check and see if your state offers tax-free days for back to school shopping.
6. Stagger Your Costs
Blown away by the influx of charges at the beginning of the school year? Be candid with teachers and administrative staff. It's perfectly normal to ask if you can wait to buy a directory until next month (they won't sell out) or join the PTO by paying half now and half your dues later.
It can be challenging to say no (and everyone wants to help), but you can scan your classroom's Wish List and see if there are items you might have on hand or do some scouring on Craigslist and other spots to help out without spending more than you can afford.
When it comes to signing up for your school's monthly giving program or after-school clubs, let them know you'd love to, but you might have to wait until October or November. If your child has a club or activity they really want to do, ask them to work to earn the money to cover half the cost. Not only will they be more dedicated to attending and value the activity more, but it will teach them the value of working for and earning things they want.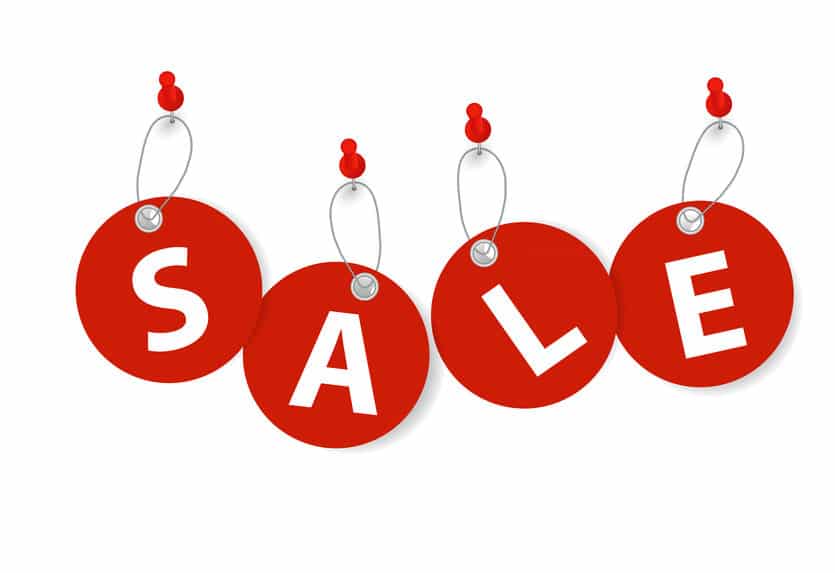 7. Wait for Sales
By mid-September most items go on sale. Retailers are trying to clear out store shelves and prepare for Halloween and the holidays. The other thing to keep in mind is that many classrooms don't use all of the items on their supply list RIGHT AWAY during the first few weeks of school. Ask the teacher if he or she would mind letting you know if there are a few items you can hold off on purchasing for a few weeks. Most will be happy to candidly go over the list with you and help you separate the must-haves from the can-waits.
8. Look for Gently Used
Shop Goodwill, the Salvation Army, and Consignment shops to see what you can find gently used. These stores sometimes offer a few items that are brand new or still have tags. It can be a great way to find clothing, shoes, binders, accessories, pencil boxes and more.
Shop Craigslist and check rummage sales and yard sales for school items, too. Return the favor by donating outgrown and gently used items or listing them online so other parents can follow your lead and find the items they're looking for.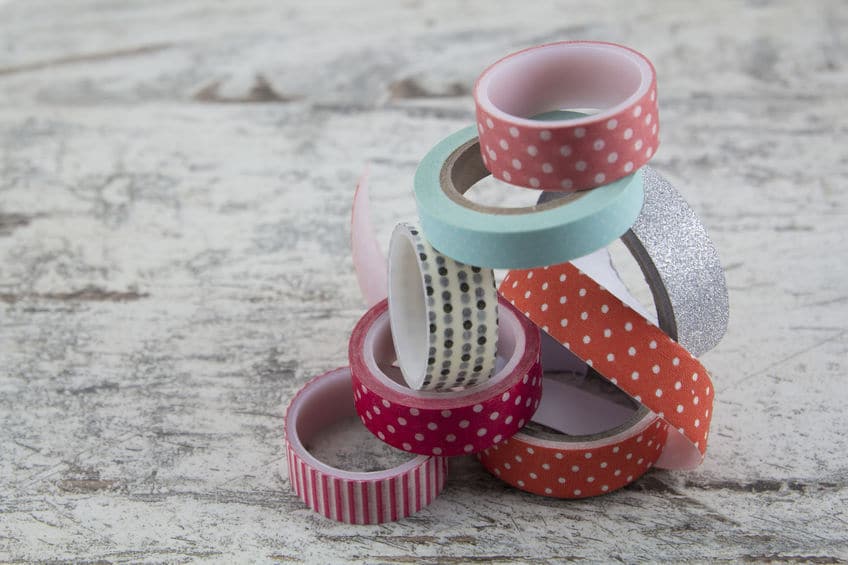 9. Get Artistic
A used binder can become awesome with a little washi tape, some paint stickers and other decorations. Pencils, pens and crayons can feel exciting when they're housed in a homemade and decorated bag.
If you need ideas on how to revamp shirts, skirts, pants and other clothing items, search for "refashions" online. There are so many ideas to make used and older items new and exciting fashions your child won't want to wait to wear!
Similarly, invest in some clothing dye and find some cute buttons, embroidery thread and other "bling" to add to your kids' outfits. You might end up refashioning the whole neighborhood's wardrobe.
Never underestimate the power of accessories. A headband can help cover haircutting mistakes or styles that need to grow out a little. A cute necklace or bracelet can really make your daughter feel special. You might not need to purchase a new bag or lunchbox if you can add some cool sports team patches or pins.
10. Say NO
It can be difficult and painful to say no to our kids. That said, sometimes we don't have to say yes to every single thing. Certain things can be delayed or earned, or can even make great birthday gifts. (Ask friends or family members to chip in for sports uniforms, cleats and other items in lieu of gifts.)
One of the biggest life lessons I've received since I started helping my kids learn to live with less is that kids often don't mind or even notice. When they do, they usually approach saving money with a creative flair and view it as an adventure and an opportunity rather than a punishment. It's all about the approach. If you present it as a positive challenge that you're going to resolve together, then it becomes fun and an accomplishment.
Have your child help review the budget for back to school and ask them for ideas on where you can cut back and how you can save. Are there some things that are less important to them? Work together and you can all feel happy when the school bus pulls up (instead of feeling like it's running you over)!
Share Your Advice: How do you SAVE on back to school ?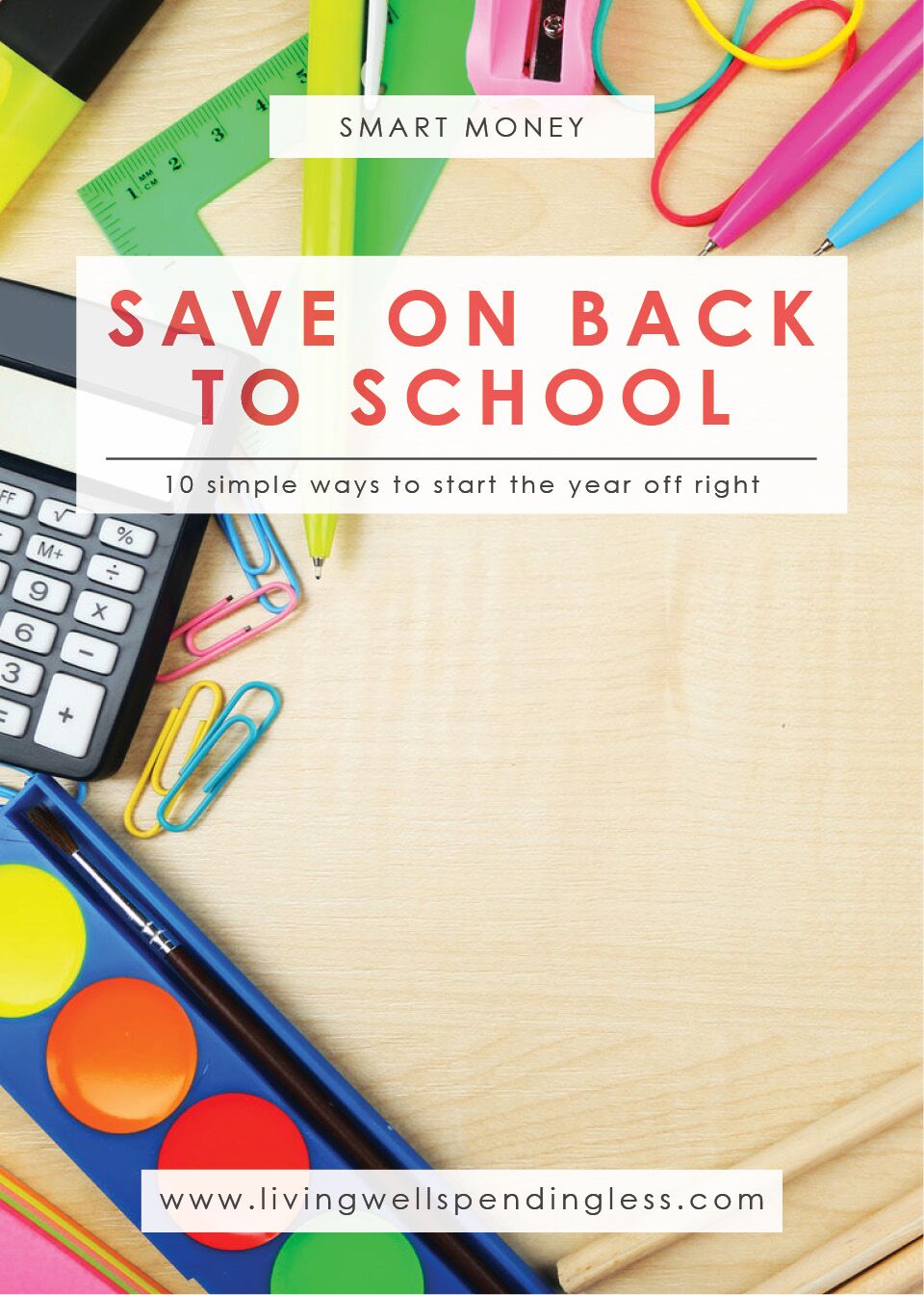 TAKE BACK CONTROL OF YOUR HOME LIFE
---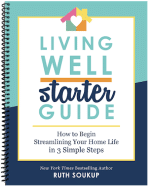 Ever feel like you just can't keep up? Our Living Well Starter Guide will show you how to start streamlining your life in just 3 simple steps. It's a game changer--get it free for a limited time!
If you love this resource, be sure to check out our digital library of helpful tools and resources for cleaning faster, taking control of your budget, organizing your schedule, and getting food on the table easier than ever before.