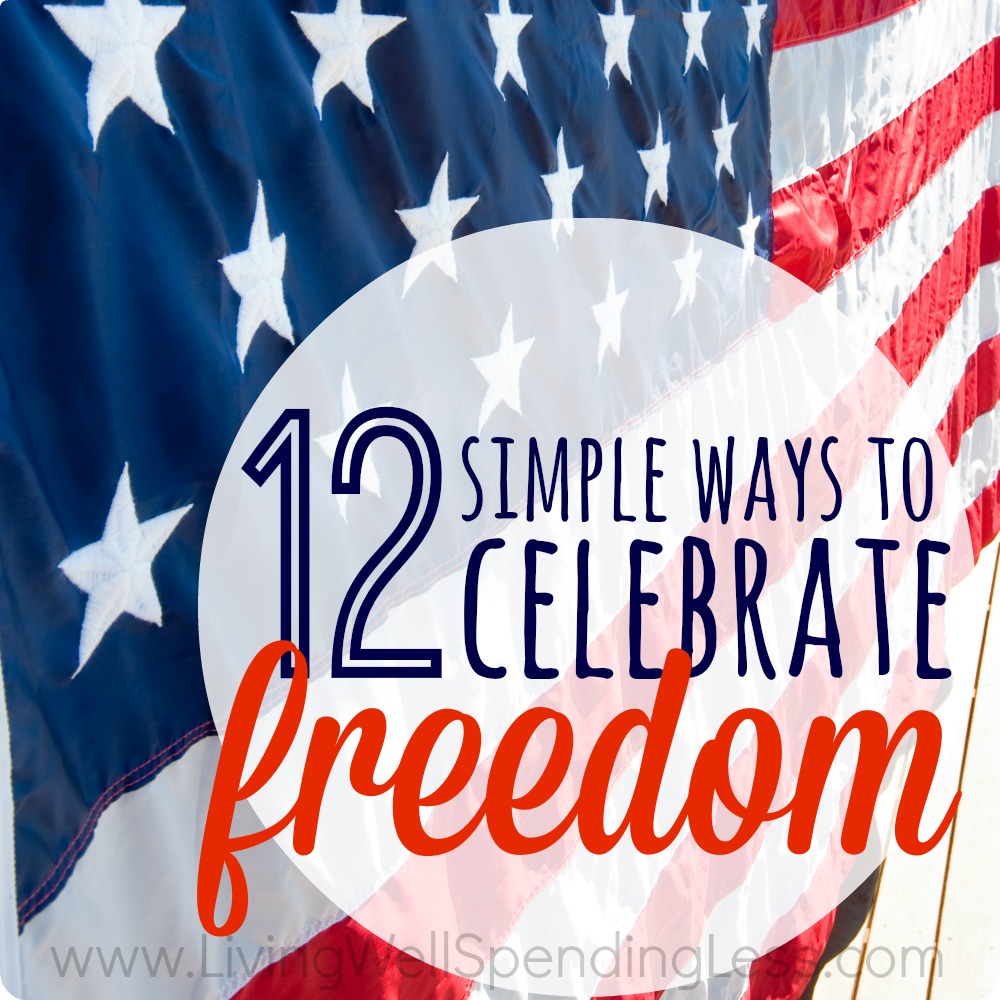 For most of us here in the USA, the Fourth of July means barbecues, fireworks, and a long, relaxing weekend of fun in the summer sun. And while there is nothing wrong with enjoying ourselves, it is also important to remember that our freedom wasn't free. Instead, it was hard fought through blood, sweat, and tears.
With that in mind, here are twelve simple ways to celebrate that freedom:
1. Fly the Flag
Let your patriotic spirit show by displaying Old Glory for everyone to see. Take the time to teach your kids the Pledge of Allegiance, and be sure to follow proper flag etiquette.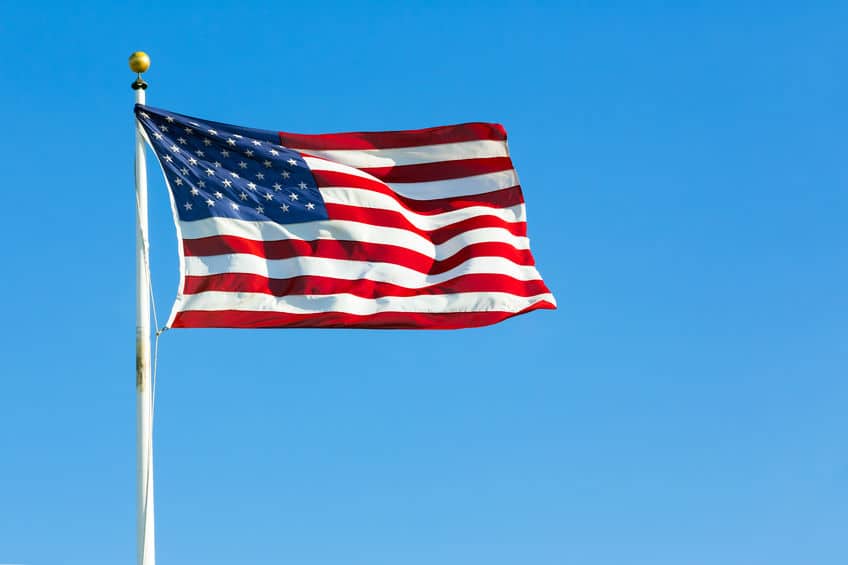 2. Wear Red, White, and Blue
If there is one day a year you should make an effort to wear our nation's colors it is on the Fourth of July! Everyone's got jeans and a white t-shirt. Just add a red bandana and you've got it covered.
3. Learn all the words to the National Anthem
If you can't remember all the words to our National Anthem, it is time to take a refresher course. Fun fact:  Did you know the Spangled Banner actually has five verses? We normally sing just the first verse.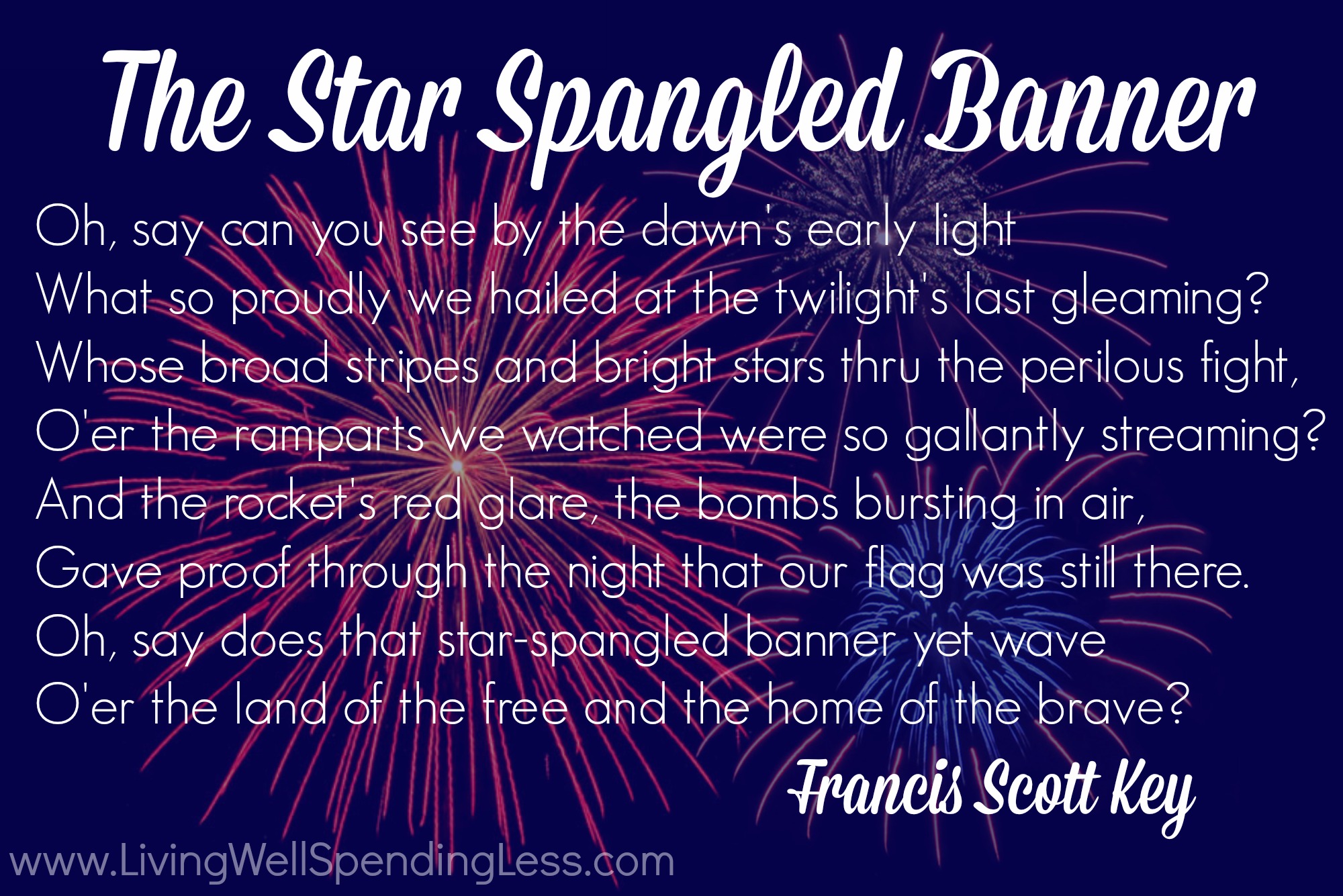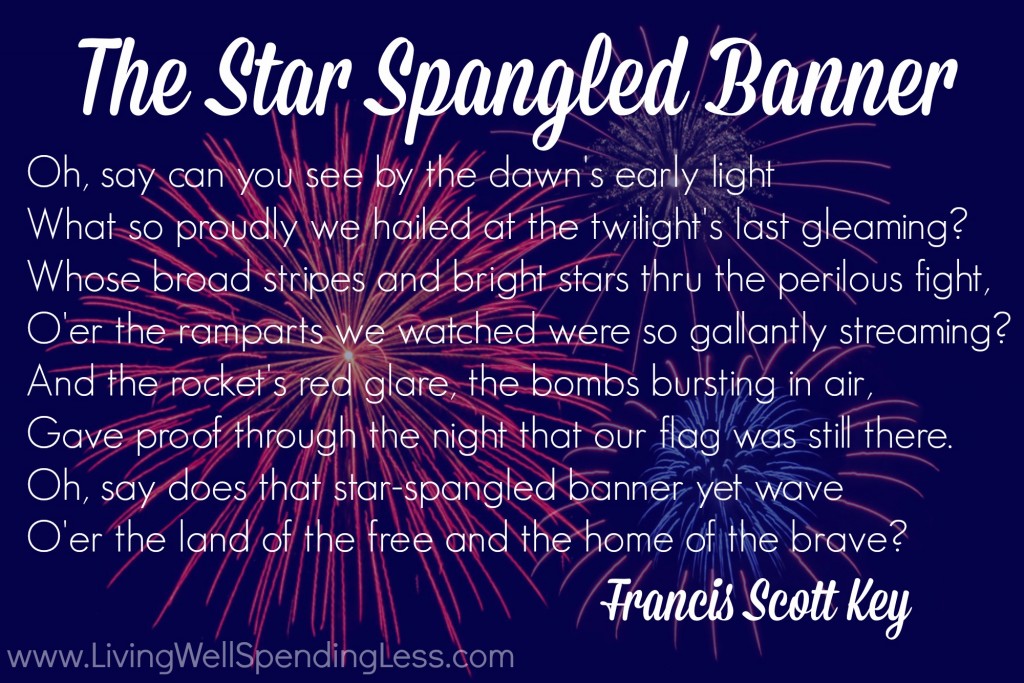 4. Make a Flag Cake
It doesn't get much easier than a box of cake mix and some whipped cream, but a flag cake is both festive and a great way to get your kids into the patriotic spirit.
5. Play "I'm Proud to Be an American" 
I'll admit it, this one chokes me up every single time.
6. Watch a Fireworks Display
Whether you do your own, watch the local city display, or even watch it on TV, don't let the 4th pass you by without seeing at least a few fireworks go off.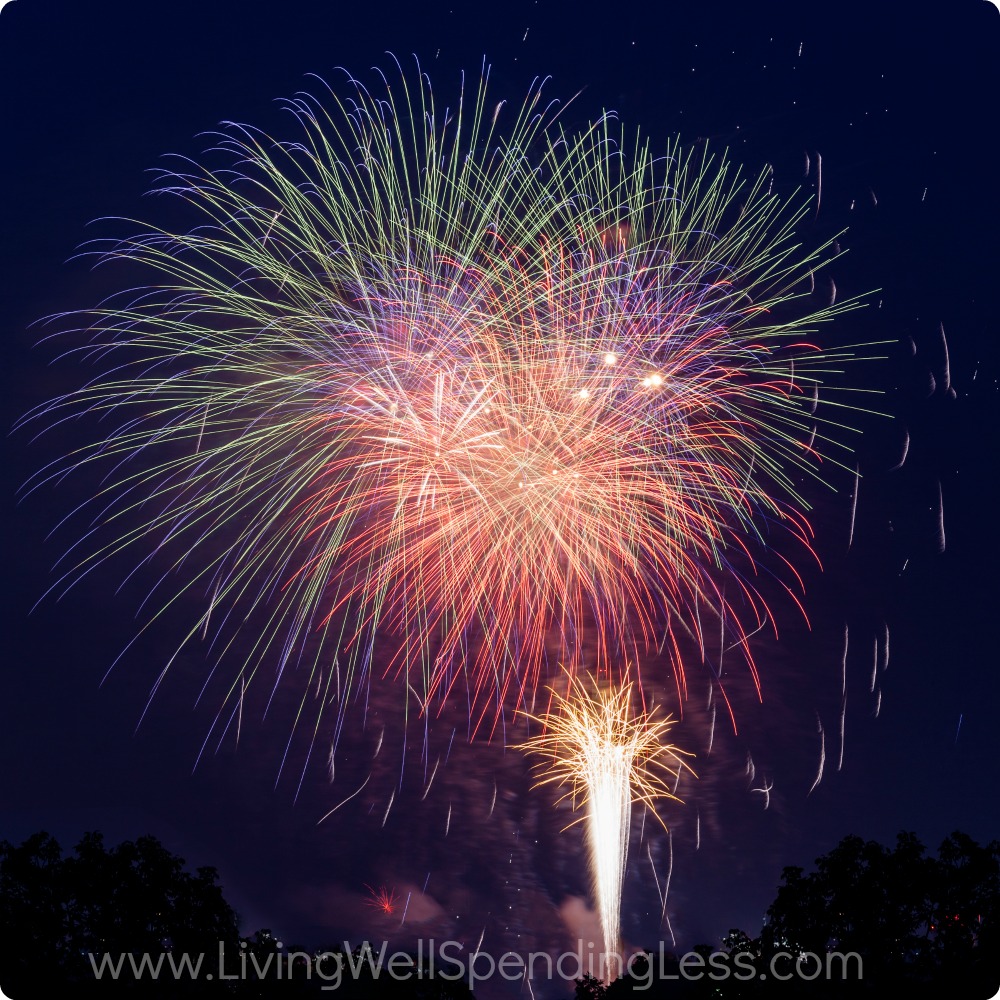 7. Learn about American History
Read a book or watch a documentary about some aspect of American history and learn exactly what our Founding Fathers fought for….and what we should continue to fight for today. Not sure where to start? Try these bestsellers about the American Revolution.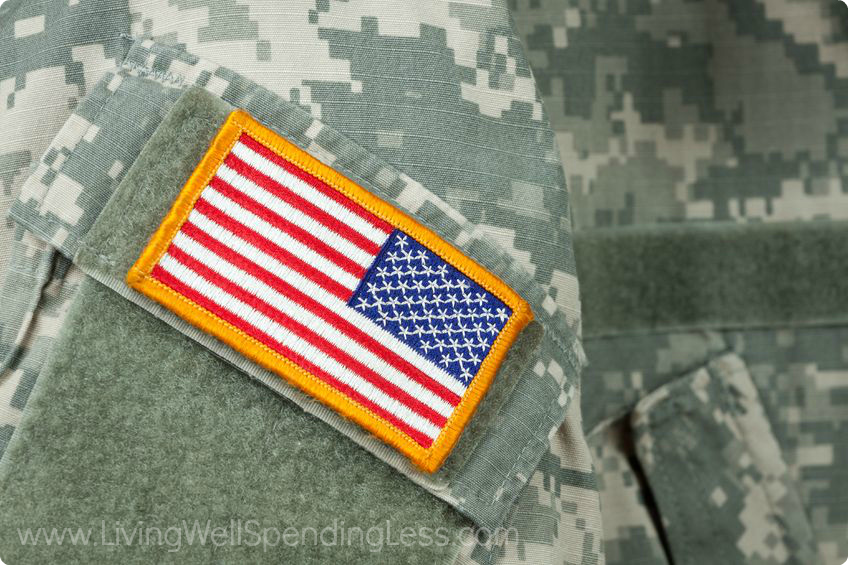 8. Send a Care Package to the Troops
Take a few minutes to collect goodies and write letters for an American soldier on active duty. Have your kids draw pictures and spend time talking about what it means to be a soldier and what they fight for. USO flat rate boxes are available at the post office; check out AnySoldier.com for a list of addresses of where to send your package.
9. Eat a Rocket Pop
Not every celebration has to be a grand gesture. Enjoy the most patriotic of frozen treats—an old fashioned Rocket Pop!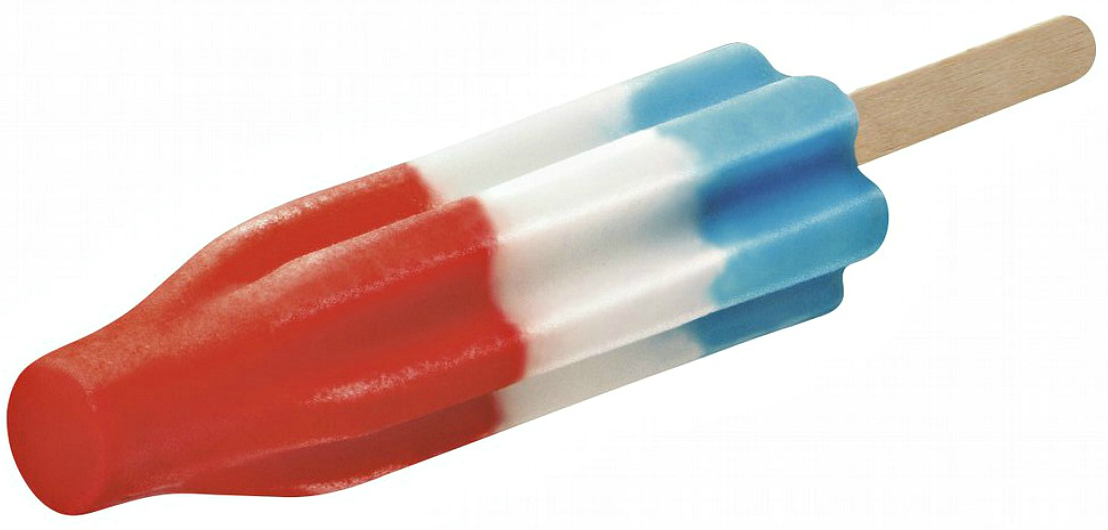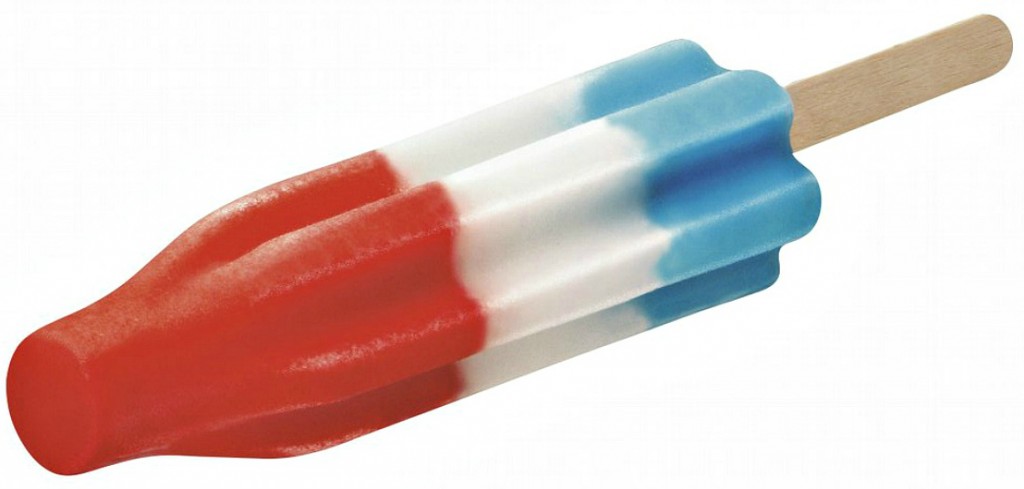 10. Celebrate with friends & family
Freedom means the ability to gather with the ones we love without fear of oppression. Invite your loved ones for a 4th of July celebration and enjoy a day of being together.
11. Read the Declaration of Independence
One simple document that was at the time considered an act of treason. Take the time to read it, then ponder the bravery of the men who dared to change the course of history.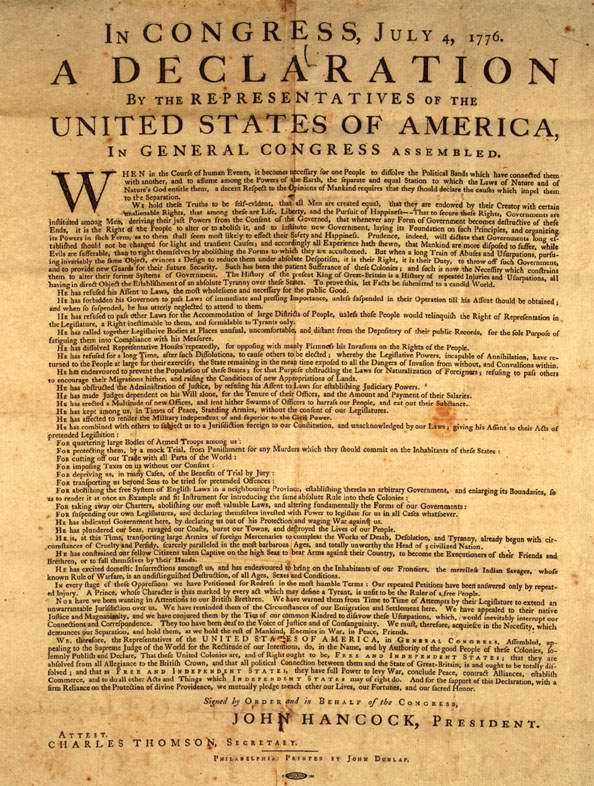 12. Visit a National Park or Monument
It is hard not to be in awe of our amazing and incredibly diverse country while visiting our nation's greatest treasures—the National Parks. Visit, explore, take advantage of fantastic opportunities, and celebrate the Land of the Free. Check out this post for five awesome National Park activities to do with your kids!
*   *   *
How will you celebrate this Fourth of July?