Are you unhappy with your life? Here's what NOT to do if you want to save time, money, and sanity to live a happier, more fulfilling life!
Here at Living Well Spending Less we talk a lot about the things you can do to save time and money, and hopefully your sanity. And while these tips can be helpful, I think sometimes we can end up with such a long list of things we are supposed to be doing that we become overwhelmed and stressed out.
The older I get and the longer I write this blog, the more I am learning recognize the brutal truth that I can't do everything. More and more, I am beginning to value the importance of simplifying, learning to say no, and of giving myself grace and permission to do less. In fact, I just finished writing a book about this very topic, called Unstuffed: Decluttering Your Home, Mind & Soul.
12 Things NOT to Do to Save Time, Money & Sanity
As I was pondering this topic, I realized there are quite a few things that I don't really do anymore that have gone a long way in saving me time, money and sanity. They are things that, quite frankly, I don't even really miss.

Cut or Color My Hair
When my husband and I met and got married, I was a blonde, but not a natural one. And let me just tell you—keeping that color looking good was practically a full time job. I'd get my roots touched up every four to six weeks, which not only took several hours each time, but cost a pretty penny too. After my oldest daughter was born, I went back to brunette, but still insisted on getting highlights and layers and frequent style changes, many of which weren't all that flattering.
Finally, about five years ago, I decided to just let the chips fall where they may. I stopped fighting with my hair, embraced by natural color, and also realized that my fine-but-thick stick straight hair looks best when I don't do anything at all.

Shop 'til I Drop
If you read my first book, Living Well Spending Less: 12 Secrets of the Good Life, you already know that too much shopping has been a very real struggle in my life. In fact, the fights between my husband and I about my shopping habits were what inspired me to start writing this blog in the first place! I used to make it to Target at least once a week (and usually even more), and the weekend wasn't complete without at least one trip to the mall. I shopped for the sake of shopping, as a way to pass the time.
I'm happy to report that I don't do that anymore. In fact, most of the time I avoid both Target and the mall like the plague, not because I don't enjoy it, but because I know I'll end up with a whole bunch of stuff I don't need. Instead, if there is something I really need, I will generally order it on Amazon through Amazon Prime, or for gifts, I usually visit a small local shop close to my office called Pomegranate & Fig. I have also found that using Stitch Fix has, for the most part, eliminated my desire to shop for clothes. Even though I usually only keep one item, knowing that box is coming each month keeps temptation at bay! (Plus it is super easy and convenient!)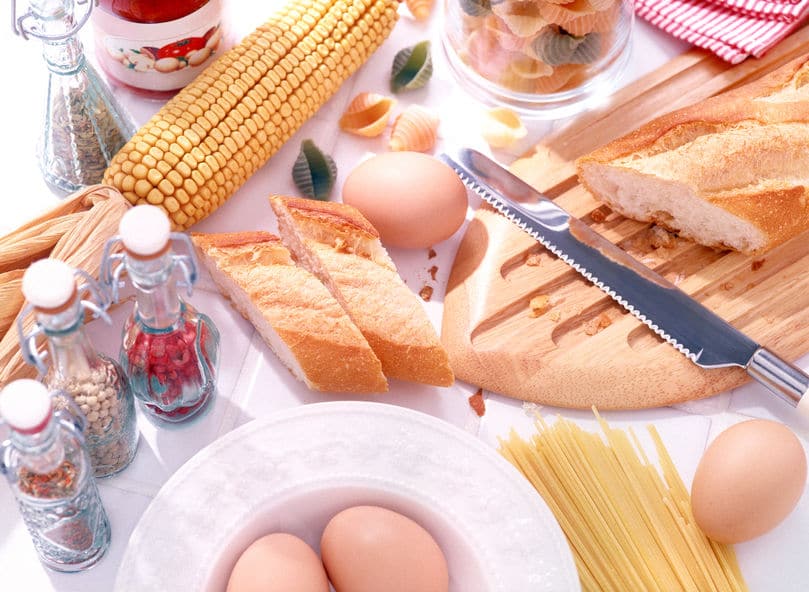 Cook Elaborate Meals
I don't spend a lot of time in the kitchen. In fact, I purposely spend as little time as possible cooking meals! The truth is, we are not a family of foodies. Yes, we want our food to taste good, but neither my husband or I have any need for multiple courses or fancy fixings. Plain, easy, and tasty is just perfect.
My husband and I generally try to stick with easy freezer meals (our 10 Meals in an Hour plans have been a game changer!) or quick & simple recipes with five ingredients or less.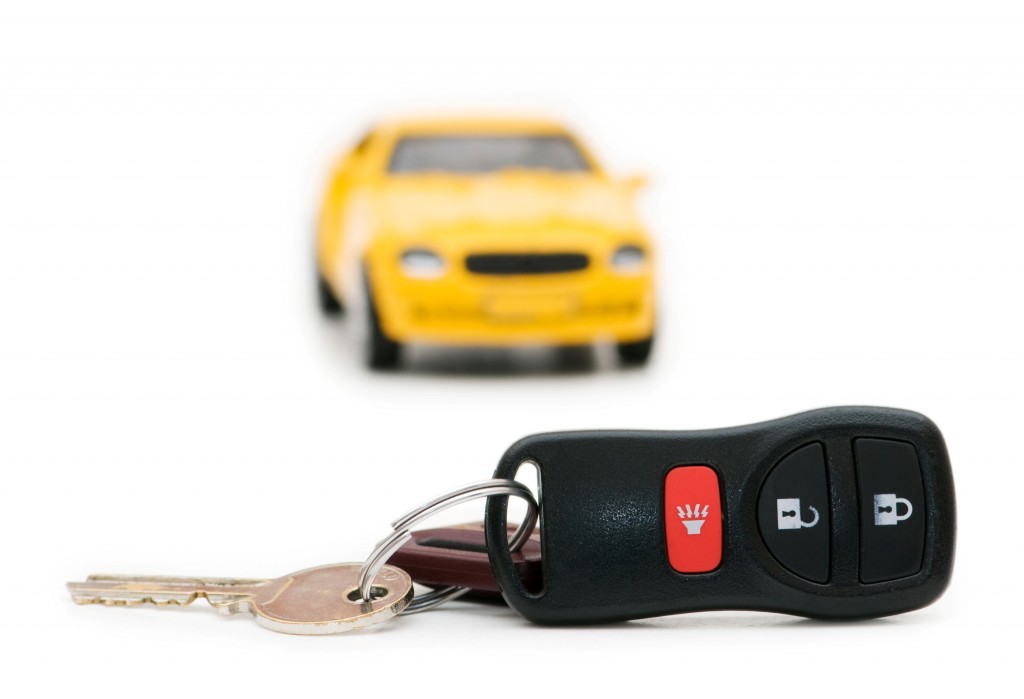 Drive a Car
After totaling a car in a big accident a few years ago we decided to see if we could get by with just one vehicle. As it turns out, it really wasn't that hard. Yes, it does require a little coordination or juggling every now and then, and there have been a handful of times one of us has had to ask for a ride from a friend, but for the most part, it has been a non-issue.
In our small town, everything is close by, and while I do now work out of an office rather than at home, my office downtown is only about a mile from our house, and our tourist-friendly town has an extensive network of very lovely bike paths A few months ago, for my birthday, my husband surprised me with an adult tricycle that I can now ride to and from work, and that short ride has quickly become the best part of my day!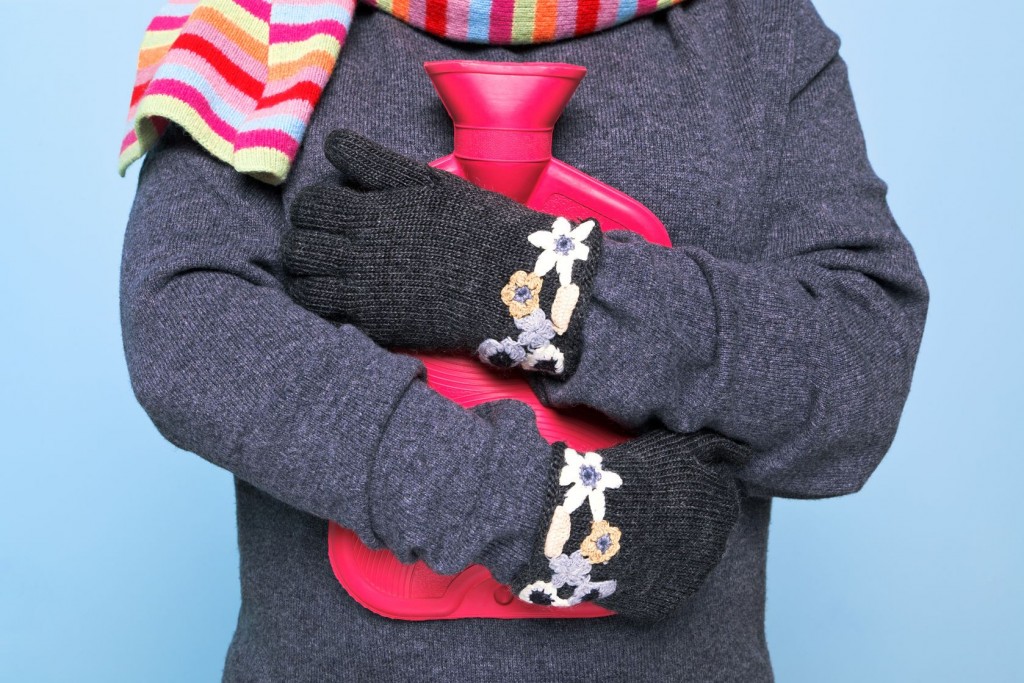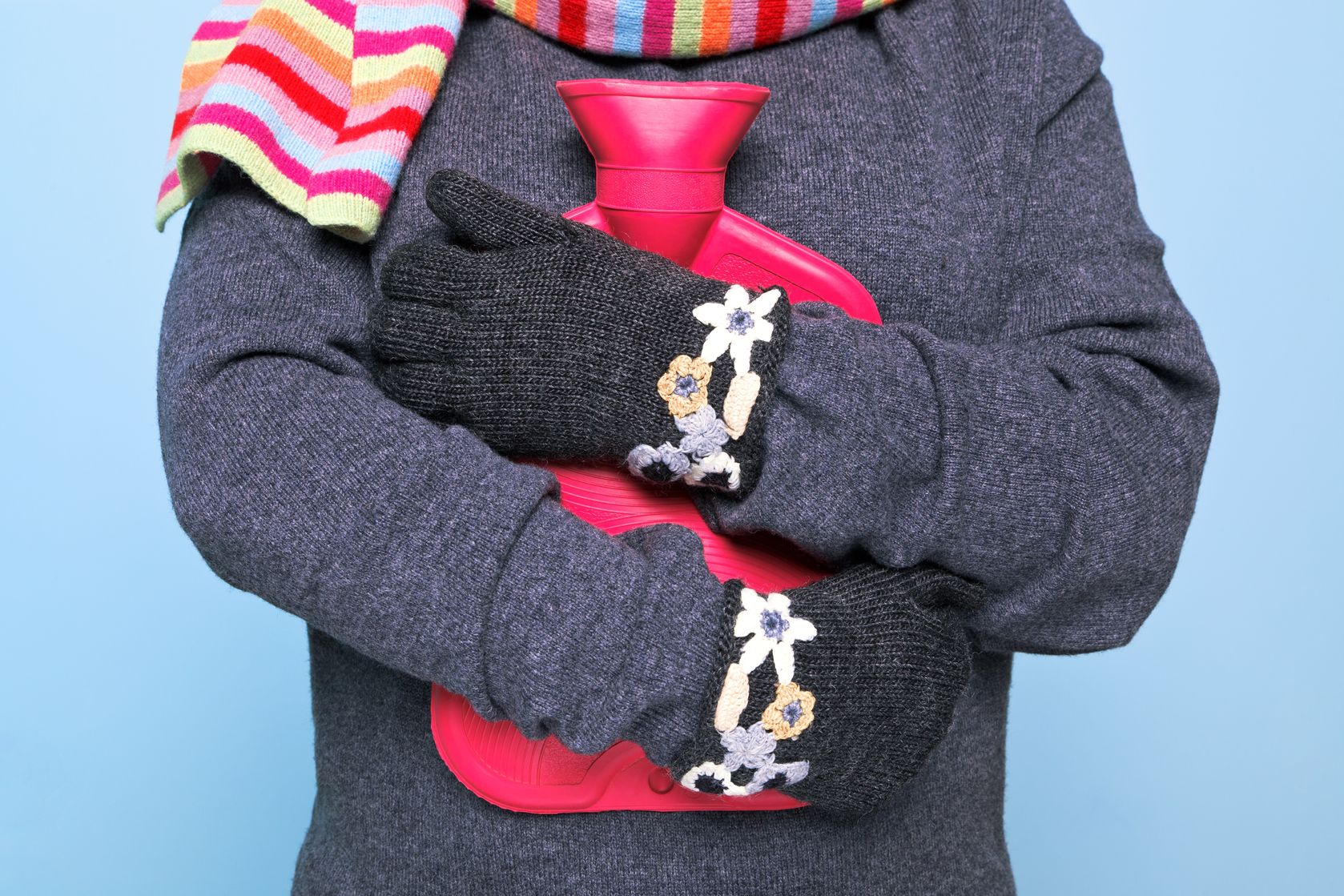 Get Sick
Hopefully I won't jinx myself by writing about this, but finally getting healthy has been a huge accomplishment for me this year, and quite honestly, after several years of being sick almost continuously, I want to shout it from the rooftops!
So what made the difference? I attribute it to a couple of things. First, I started becoming much more intentional about getting enough sleep. I am an early riser, but I was burning the candle at both ends by staying up late too. Not anymore. Second, I started using essential oils every day, both to help with sleep and to boost my immune system. I also began taking a supplement from Young Living called Ningxa Red. I have (knock on wood) not been sick one single time since last September when I started using it!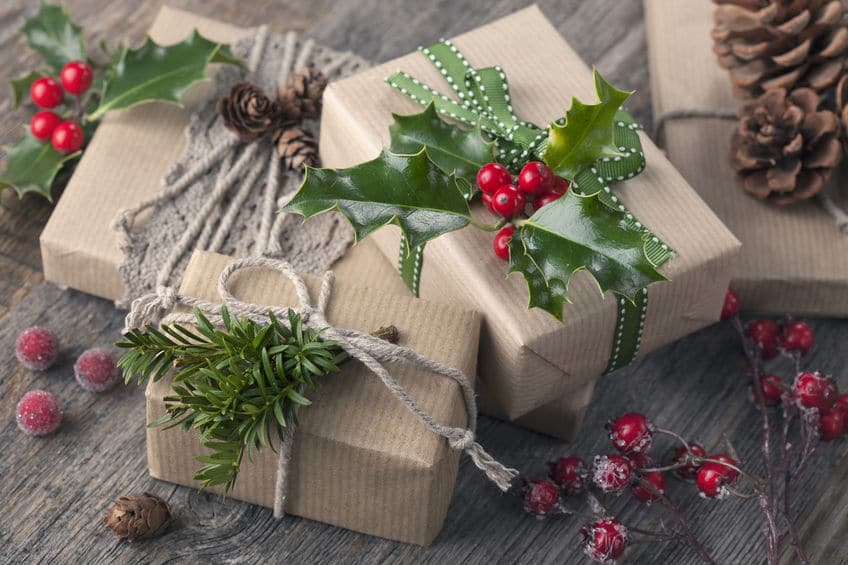 Go Crazy for Holidays
I'll be the first to admit that in the not-so-distant past, I have gone more than a little overboard for the holidays. When I first became a mom, I wanted every holiday to be picture perfect and magical, beautifully decorated and full of special traditions. And inevitably something would go awry, or I'd spend all my time running around, and end up feeling stressed out and let down.
These days, while I am still a fan of family traditions, I have let up a lot on the "magical" and "picture perfect" requirements. Instead, I am good with a little imperfection, and with fewer decorations, fewer expectations, fewer presents, a scaled-back menu, and a lot more time to just relax.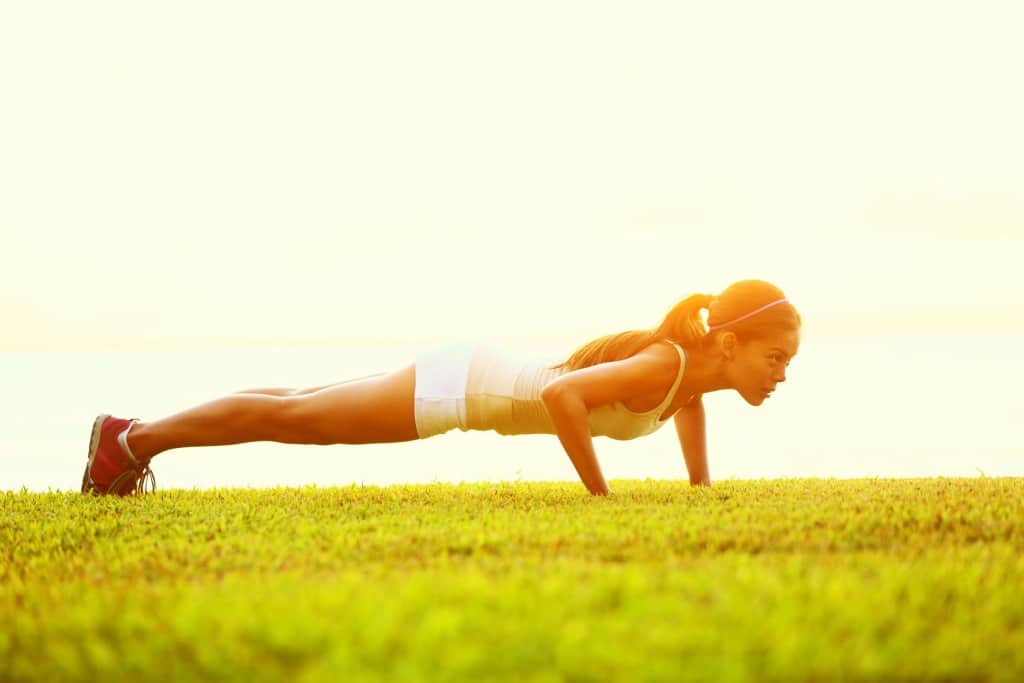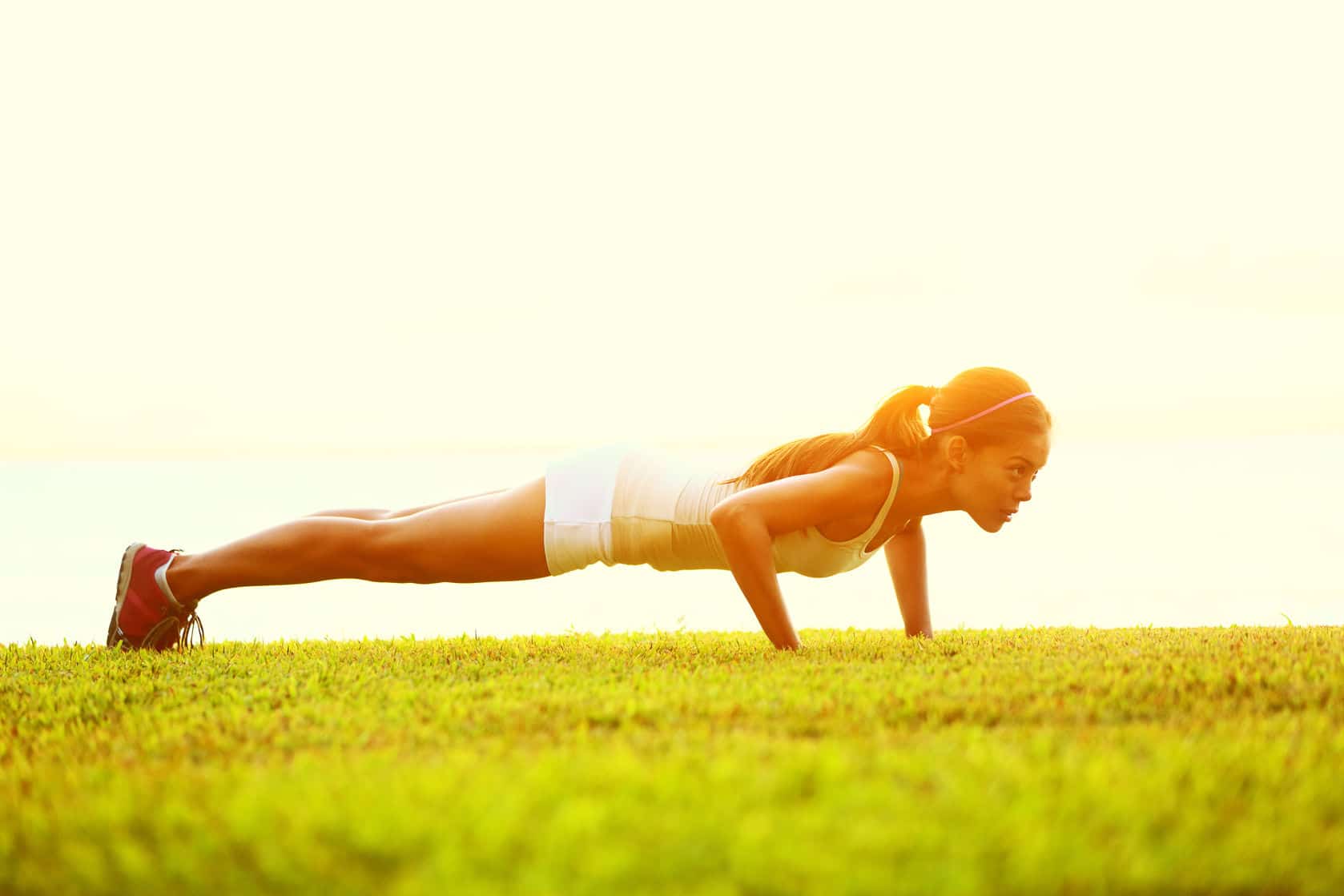 Go to the Gym
There's nothing wrong with the gym. In fact, when we were living in Seattle and my husband was working long hours as a Boeing engineer, the gym was my refuge. They had an awesome daycare and I could spend the whole morning working out, then taking a nice, long, relaxing shower without any interruptions. I loved it! During that season of life, with just one child, a healthy income, and lots of time to fill, there was no reason not to spend 3 hours at the gym each day.
Sometimes I miss those days!
These days, with two kids, a demanding full-time job, and an endless list of things to do, going to the gym just isn't an option anymore. Instead, I have learned to squeeze in exercise when I can. In addition to riding my bike to work, I will often go for a very quick run first thing in the morning. It is usually just 15 minutes, but it is enough to get my blood pumping. For strength training, I use dumbbells or a kettle ball that I found for $8 at TJ Maxx. Cheaper than the gym, and a lot faster too!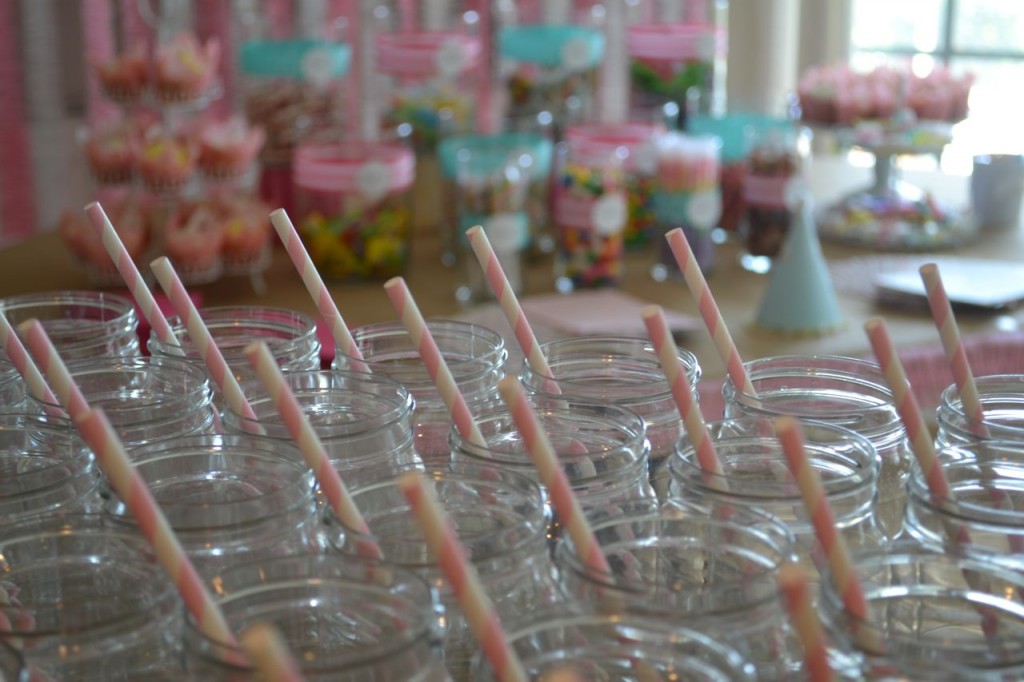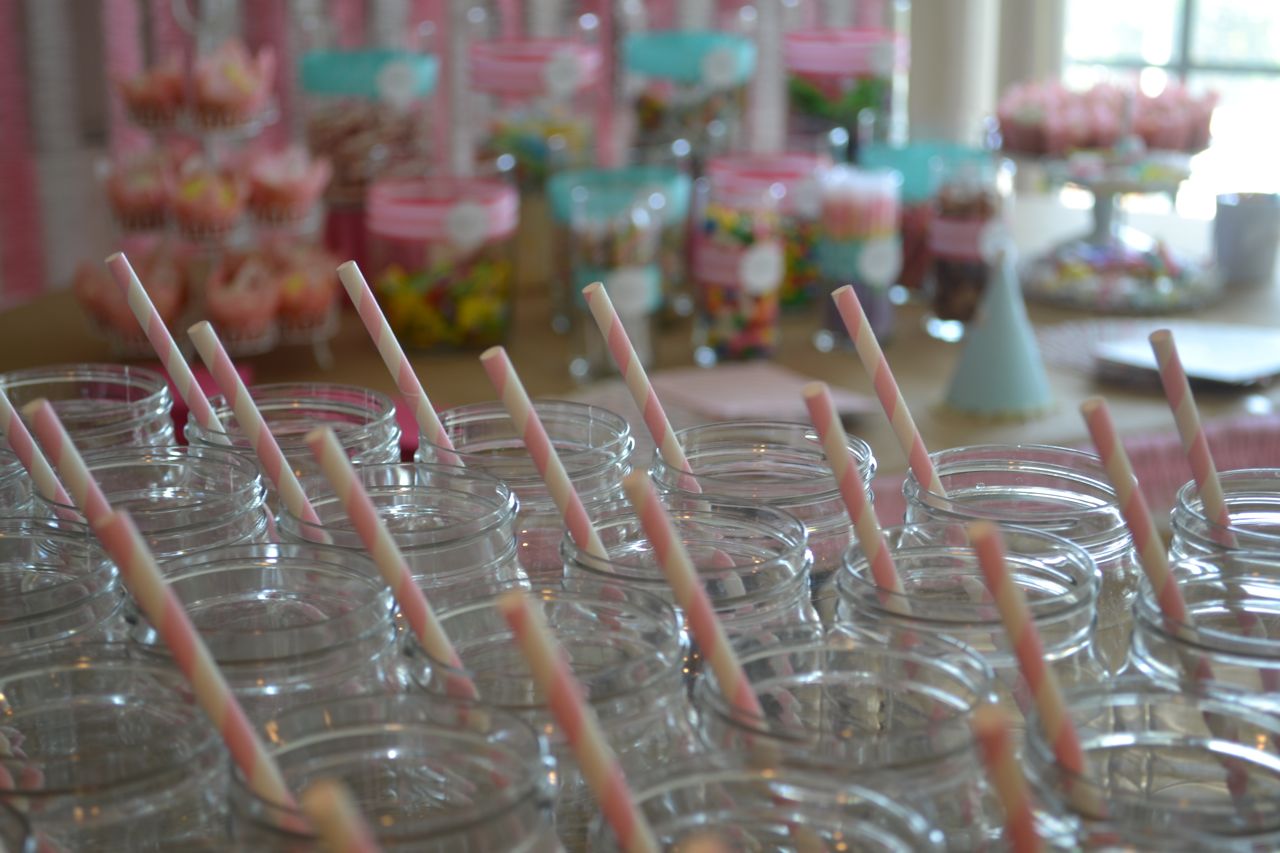 Throw Big Birthday Parties
If you've read this blog for a while, you know that I am no stranger to big, elaborate, over-the-top birthday parties for my kids! In fact, at this CAKE party, which I threw for my daughter Annie's 3rd birthday, one of my friends remarked, "It looks like Pinterest exploded all over your house." I don't think it was a compliment.
Even so, as my kids have gotten older and I've learned to relax a little bit, I've realized that they don't really care that much about having a big birthday party (particularly because we don't allow gifts!) The truth is, all that that effort I was putting in was mostly for me, not for them. These days we usually give them a choice between going on a little trip somewhere or having a few friends over for a small get-together. It is so much easier!
When we do throw a party these days, it is usually something pulled together quickly, using mostly the supplies we already have on hand, like this last-minute Peacock Party we planned in just two days. Sometimes perfection is overrated!
Shower Daily
I have to admit that I hesitated to include this one! It's true—I don't take a shower or wash my hair every day. I just don't think it is necessary, especially on the days that I don't do much physical labor or activity. Obviously your own situation may vary, but to me those 30-45 minutes are often better spent getting some work done. (And this DIY Dry Shampoo is the perfect way to keep roots from getting greasy in between washings!)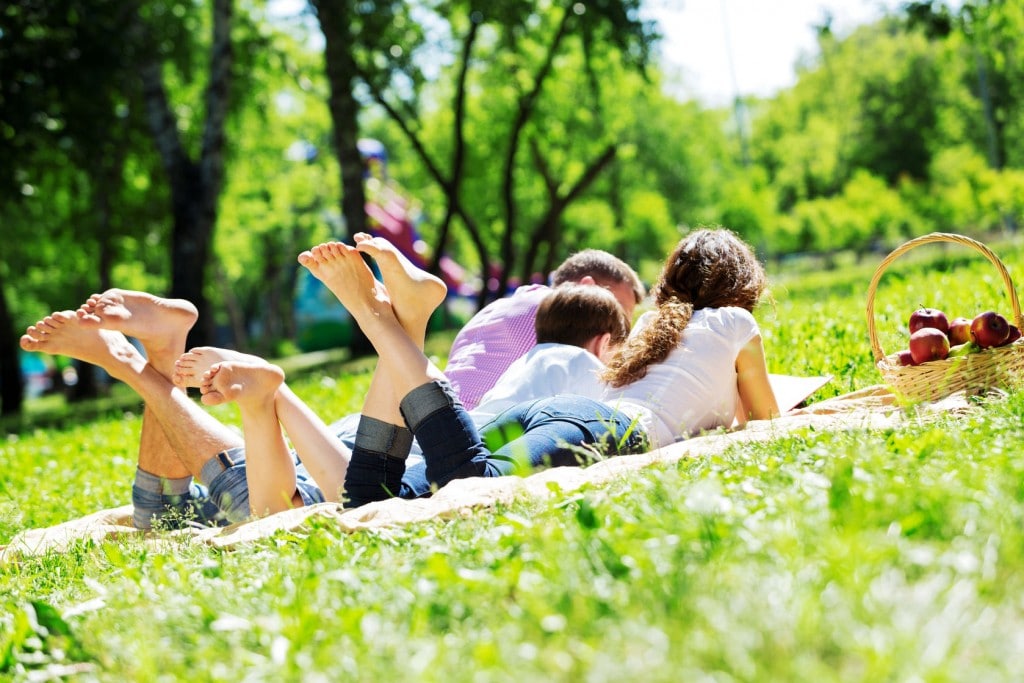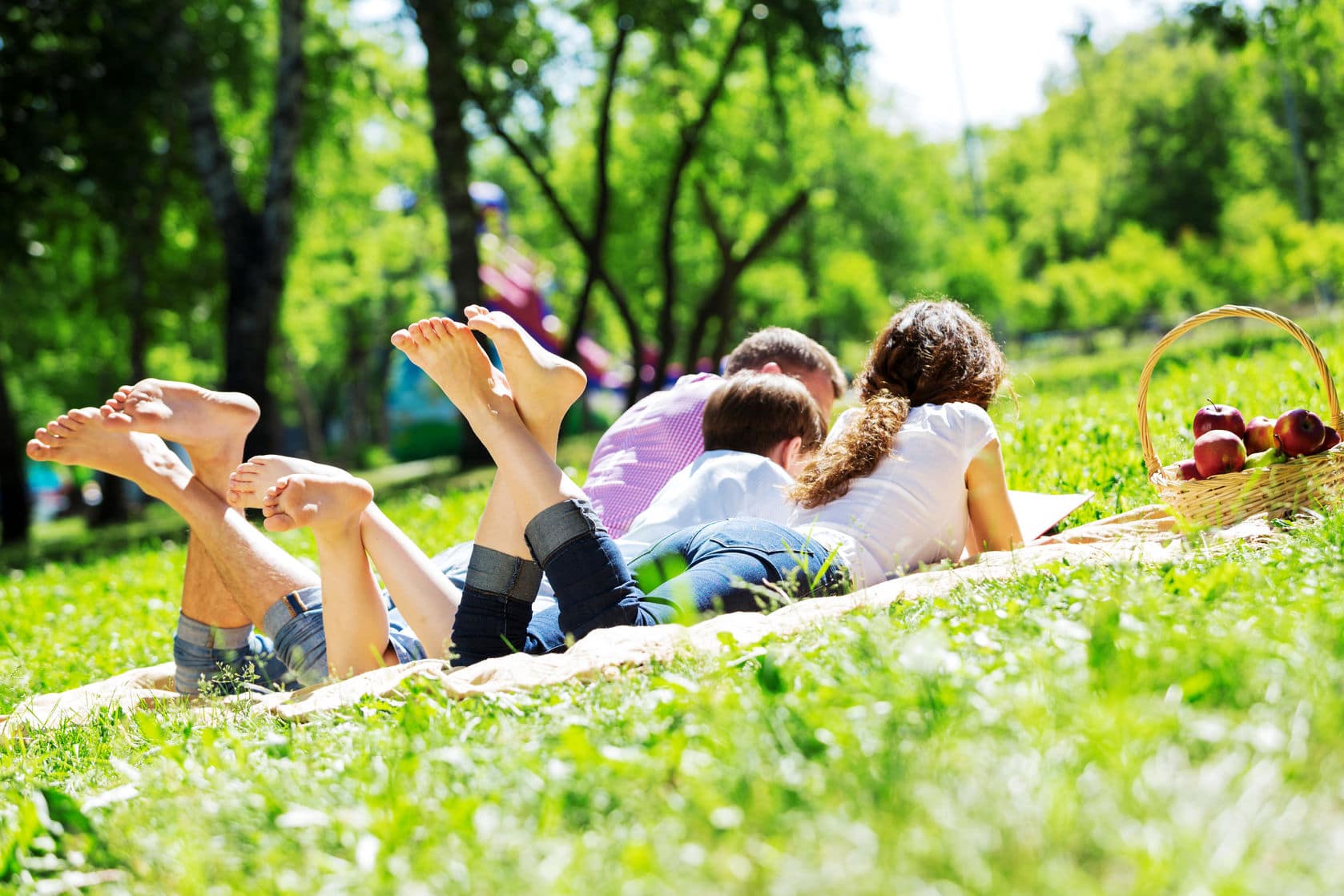 Fill Our Weekends With Activities
As much as I like to be busy, my husband hates to feel like he is running around all the time. At some point I realized that for both of us to be happy, we would need to carve out a lot of downtime and blank space on our calendar. We made an effort to consciously begin cutting out and cutting down on the number of activities we committed to, especially on the weekends, and instead try to use that time to just re-charge, without having the need to go here or do that.
I can't even tell you what a difference it has made in our lives! Our girls are now at the age where, left to their own devices, they can pretty much entertain themselves for an entire day, losing themselves in imaginary games, playing with Legos, or running around outside. This leaves Chuck and I free to read, work on projects, play card games, or even take a nap if we feel so inclined. And then, by the time Monday rolls around, we are ready to go once again!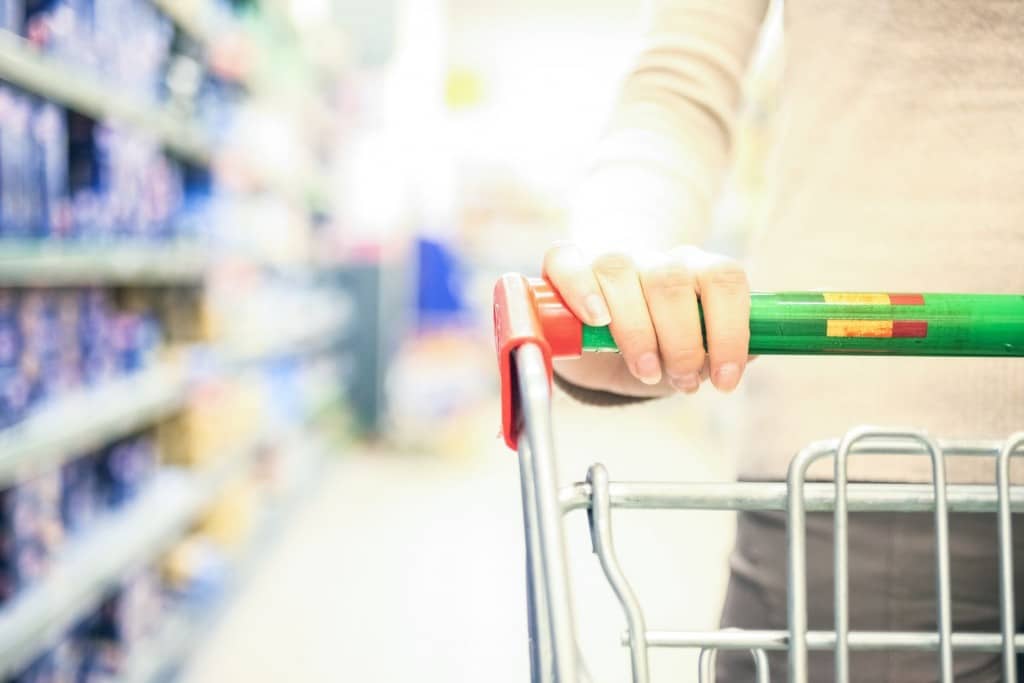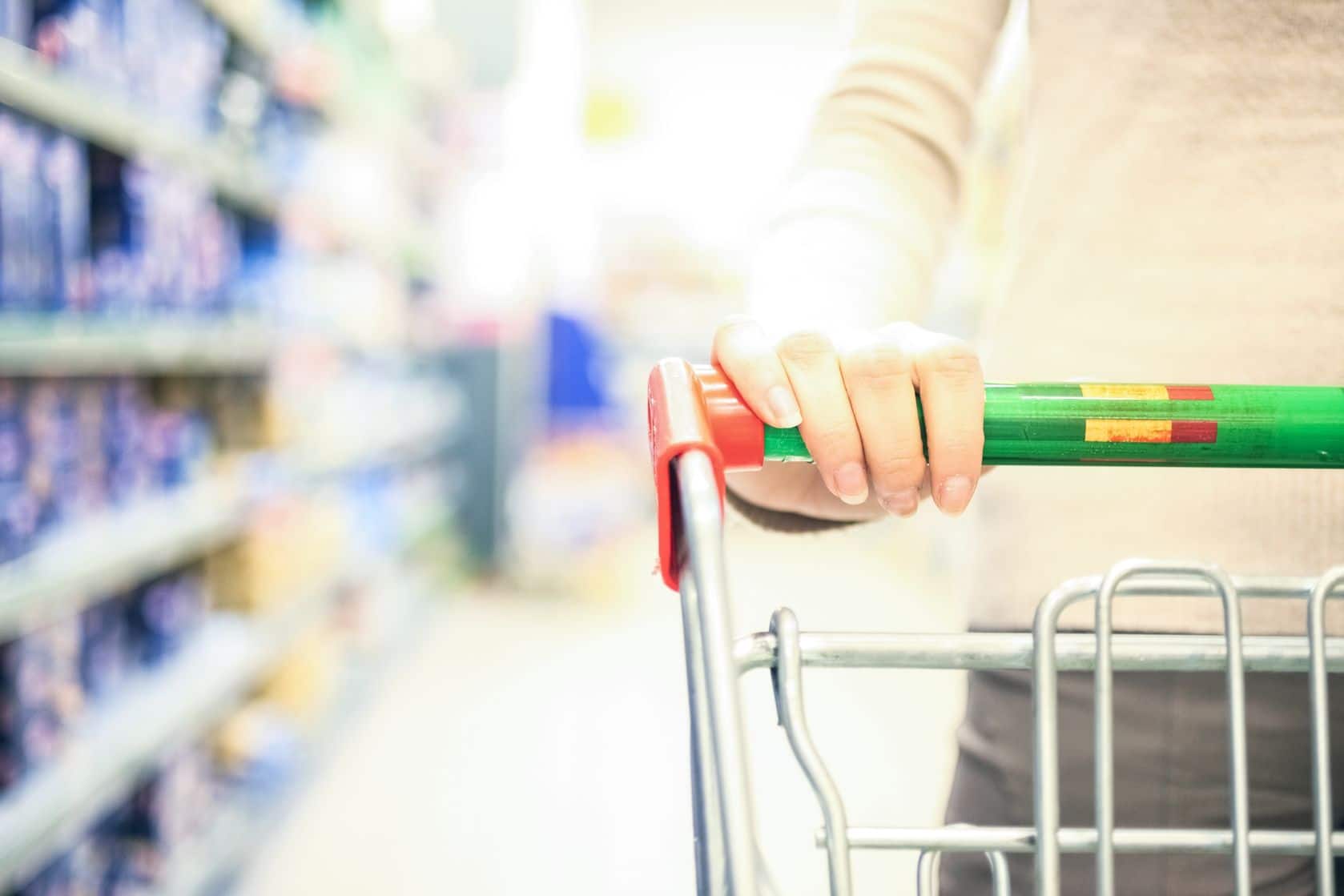 Use Coupons
If you've read this blog for a while, you know that I used to be an avid couponer. I wrote this Beginner's Guide to Coupons, and when my kids were small, we would even make videos of our couponing adventures. For that season of my life, coupons were a good fit, and I was able to save my family a lot of money, getting our monthly grocery bill down to just $50 per week.
These days, money is not quite as tight, but time is definitely at a premium. While we still want to save money, we also don't have time to spend hours and hours each week clipping coupons. Instead, we have learned to keep our grocery budget in check by vigilantly shopping the sales, meal planning, and freezer cooking.

Watch TV
Years ago, shortly before we met, and before the advent of flat screens, my husband bought a gigantic 70" rear projection TV for what was then his house—the same house we live in now. I hated that thing from day one, and after we got married, I told him that we would have to figure out something to do with it, because I did not want to live in a house where the main focal point was the TV. It took us a while to finally get rid of it, but thankfully we have not had a TV in our living room since. Hopefully we never will!
We do have a TV in our bedroom, and while I do enjoy "vegging out" every now and then with a show or movie on Netflix, it is more of a special treat than a daily habit.
* * *
While these are 12 things I have been willing to let go of in my own life in the interest of sanity, that doesn't mean that you should automatically cut them out too. That said, I do hope that this list may inspire you to look at what things you do want to limit in your own life, or possibly even cut out completely. After all, at the end of the day, we all have the same 24 hours. By saying no to a few things that aren't that important to us, we open up the space to say yes to the things that matter more.
To recap, here are 12 Things NOT to Do to Save Time, Money & Sanity
1. Cut or Color My Hair
2. Shop 'til I Drop
3. Cook Elaborate Meals
4. Drive a Car
5. Get Sick
6. Go Crazy for Holidays
7. Go to the Gym
8. Throw Big Birthday Parties
9. Shower Daily
10. Fill Our Weekends With Activities
11. Use Coupons
12. Watch TV
Other helpful resources:
PIN FOR LATER: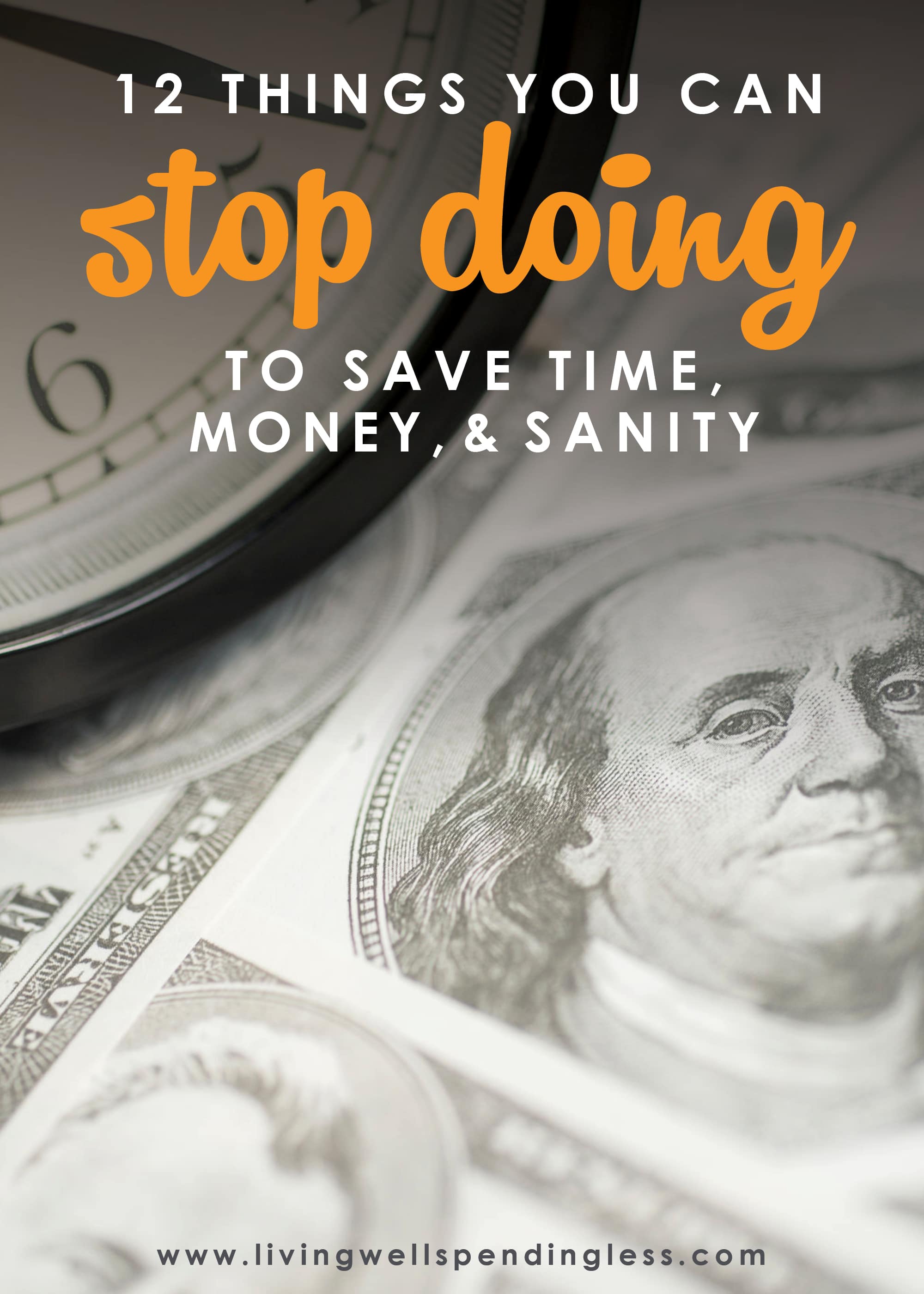 What things don't YOU do to save time, money & sanity in your own life?
TAKE BACK CONTROL OF YOUR HOME LIFE
---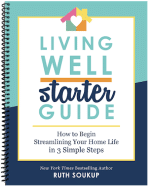 Ever feel like you just can't keep up? Our Living Well Starter Guide will show you how to start streamlining your life in just 3 simple steps. It's a game changer--get it free for a limited time!
If you love this resource, be sure to check out our digital library of helpful tools and resources for cleaning faster, taking control of your budget, organizing your schedule, and getting food on the table easier than ever before.