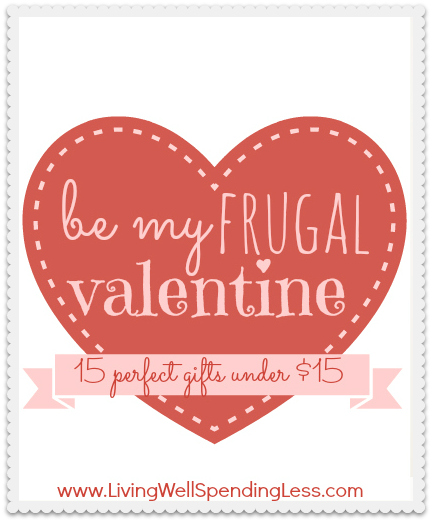 Valentine's Day is right around the corner, which of course means it is time for the 3rd Annual LWSL $15 gift list! I have to say, though, that many of the awesome gift ideas I posted last year are still available, so be sure to check out that list as well! As always, I was amazed at what fabulous things can be found for under $15 when you really start looking. And if you would rather make your V-Day gifts, be sure to check out all my handmade gift ideas here!
Gifts for Him:


1. Braided Leather Bracelet-Last year I featured the black version, this year I'm digging the brown. In any case, this beautiful, er, I mean handsome braided leather and stainless-steel bracelet not only has awesome reviews, it is on sale for a crazy 74% off the list price of $49.95. ($12.99, Amazon)
2. 10 Things I Love About You Photo Book-This one makes the list for the 2nd year in a row because it is just so sweet. Remind yourself and your guy of all those things you love about him–he will melt! I have made a few different photo books for my husband over the years–including a few from Mixbook–and they are always a hit. ($12.99, Mixbook)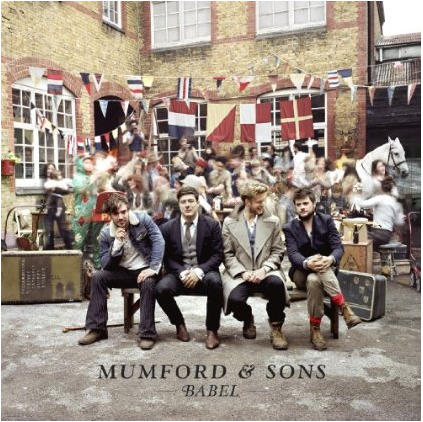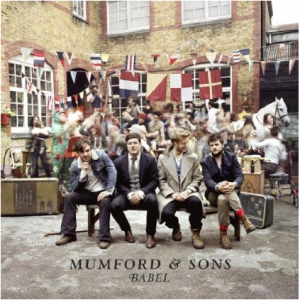 3. Mumford & Sons Babel  CD-This one gets better every time you listen, and will arguably soon be considered one of the best of all time. Even better, it includes a digital copy in MP3 format! ($10.90, Amazon)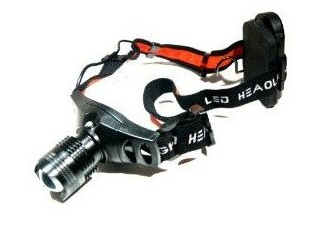 4. Camping Hiking 300 Lumen Headlamp-Let your special guy know under no uncertain terms that he lights up your life. If he enjoys camping or hiking, or even working outside, he'll love this gift. Not only is it 66% off, it's got awesome reviews! Make it even sweeter by planning a little camping getaway to go with it! ($11.99, Amazon)
5. The Walking Dead: Season One
– Okay, so technically at $18.49 the DVD version of this series is slightly over my $15 price limit, but since the entire season via Amazon Instant Video is only $9.99, I am totally including it. Because it is AWESOME! Spend your V-Day obsessing over the zombie apocalypse and score some major bonus points along the way! ($18.49 DVD or $9.99 Instant Video, Amazon)
Gifts for Her: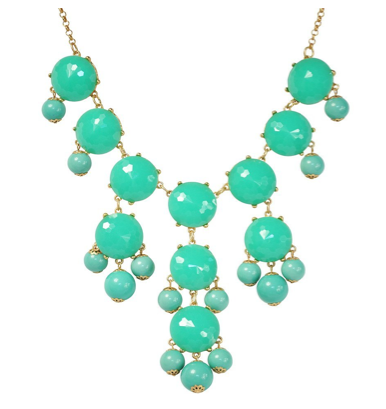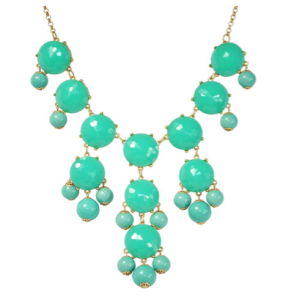 6. Green Bubble Statement Necklace-What more is there really to say about this snappy little must-have piece? Other than, of course, that statement necklaces are huge right now and that this one is stunning, the reviews are awesome, and oh, did I mention that it is 85% off the list price of $99.99? I die. ($15.00, Amazon)
7. Quilted Leather iPhone Wristlet-Now that I've finally hopped on the iPhone bandwagon I'm starting to get a teeny obsessive about all the cute, er, I mean protective cases available. I love the little wristlets but most of the ones I've found are crazy expensive. This fabulous little cutie pie is only $8.82–at that price you might want to get one in each color! ($8.82, Amazon)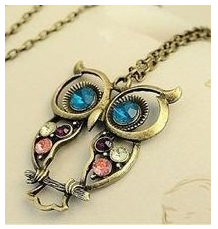 8. Vintage Owl Pendant-This darling little pendant is only $1.37 shipped. Nope, that wasn't a typo–ONE dollar and 37 tiny little cents! Doesn't it just make you want to grab one for pretty much everyone you know? Me too! ($1.37, Amazon)
9. Mrs. Coffee Mug-Maybe it is just because I am a coffee addict, but I think this might be the most perfect Valentine's day gift ever. (And in case you're wondering, YES there is a "Mr." version too!)  This darling little 12oz mug features a hand-drawn heart at the bottom of the cup, as well as a verse just inside the rim that reads "I have found the one my heart loves" from Song of Solomon 3:4. And as if that weren't already enough, right now you can take an additional 20% off when you use the promo code 20OFFGIFTS, making them only $7.99 each! (Thanks Alisha!) Love! ($9.99, Dayspring)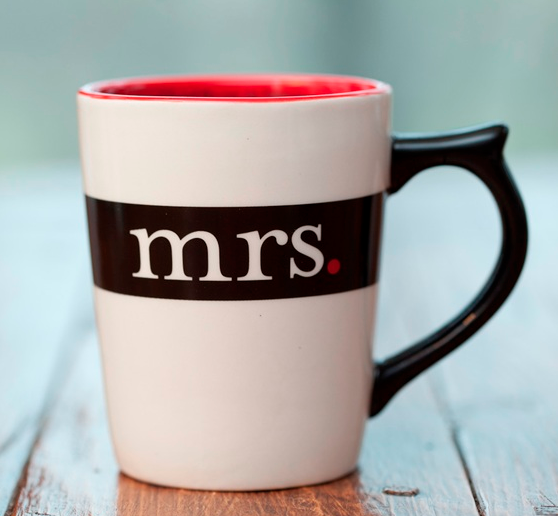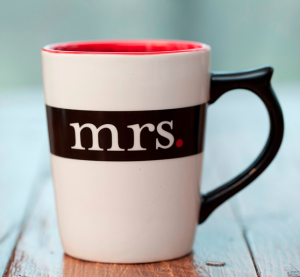 10. Pride and Prejudice Not that I'm obsessed or anything, but this BBC version featuring the very yummy Collin Firth as Mr. Darcy (swoon) is now making my list for the third straight year. In my defense, however, the price has now dropped to only $9.99, $5.50 less than it was last year. Now you've got no excuse. ($9.99, Amazon)
Gifts for Kids:
11. Melissa & Doug Felt Food Create Your Own Cookie Set
-I almost included the Slice & Bake cookie set for the third time since my kids STILL both play with that one daily, but I thought this year I'd mix it up a little bit and instead go with the newly developed felt set. The reviews are really great and if our history with Melissa & Doug toys are indicator, this set is sure to be a hit! ($15.12, Amazon)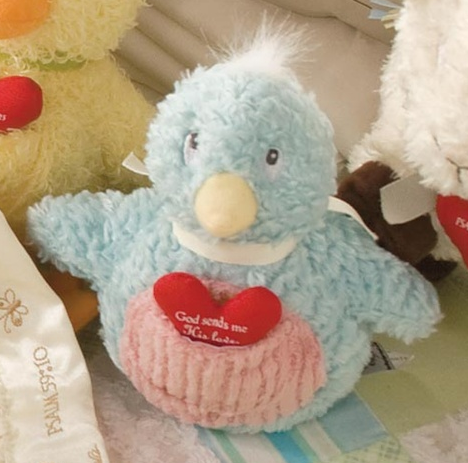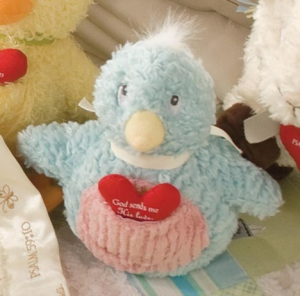 12. Really Woolly Bluebird Heart Plush
-The perfect little first Valentine's Day gift, this darling super-soft bluebird holds a heart in its front pocket that reads "God sends me His love." Even better, it is currently on sale for only $5.19, down 60% from the regular price of $12.99 ($5.19, Dayspring)
13. Snowy Valentine-This newly released children's book features a message that highlights the idea that Valentine's Day is about love and not about gifts. So sweet! ($10.19, Amazon)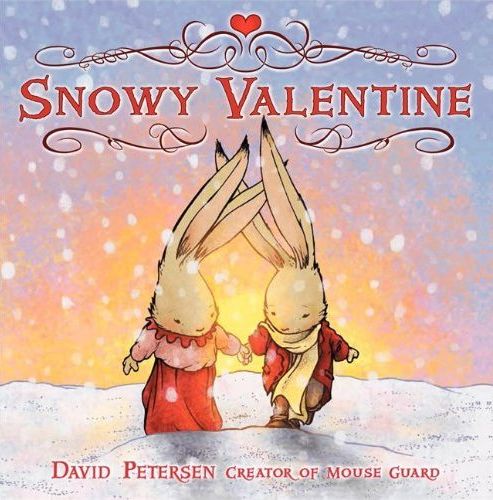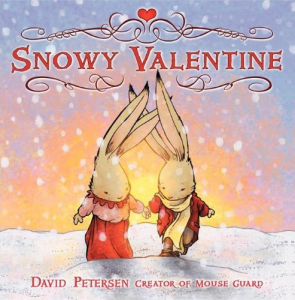 14. Melissa & Doug Stickers– If your kids are as crazy about stickers as mine are, then there are some really great sets to choose from for either girls or boys. Most sets run somewhere in the $5-6 range. ( Amazon)
15. Spot It-Making the list for the second year in a row! I love giving games to kids as gifts because by definition they require interaction and thought. We have this game and love it; if your kids are younger then age 7, try starting with Spot It Jr. (Ages 7-12.) ($10.95, Amazon)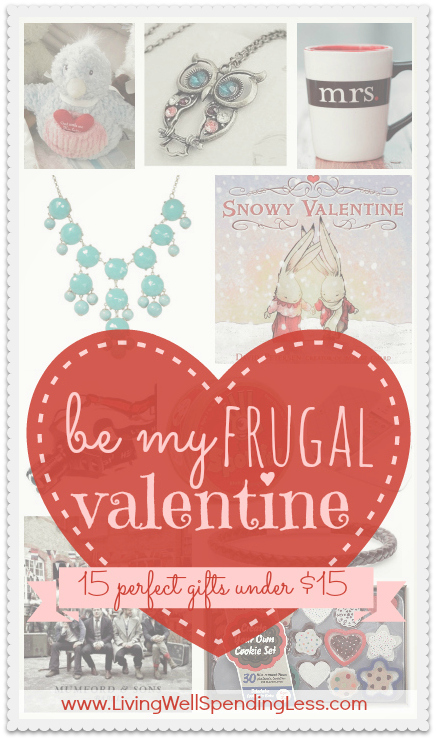 *   *   *
Who are you giving gifts to this Valentine's Day?