THE WAIT IS OVER!
---
Ready to finally create the life you've always dreamed of? Do it Scared is now available everywhere. Get the game-changing book everyone is talking about and discover the courage to face your fears head on.
I had a lot of fun tonight making the tissue "puffs" for Maggie's
crafty pool party
. I thought these would look cute hanging from the ceiling as a more chic alternative to balloons. Of course M.'s only response was  a very pathetic "I'm not going to have balloons for my birthday?" So we'll see.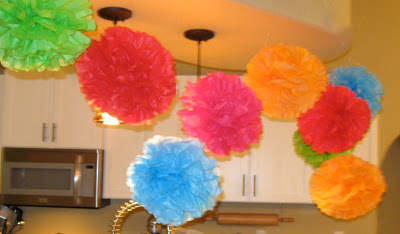 Anyway, they were super easy to do, and relatively inexpensive (as long as you can get a good deal on tissue paper!)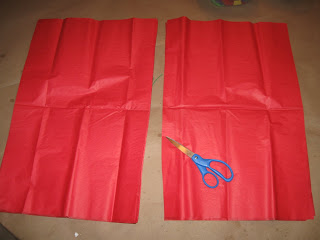 Step 1:  Layer 9 sheets of tissue paper. Cut in half (will make 2 puffs).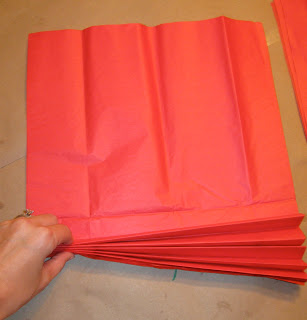 Step 2: Fold tissue in a 1/2″ accordion fold.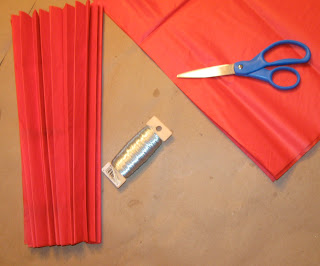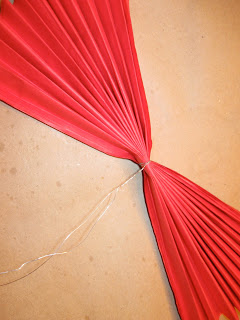 Step 3:  Tie middle with floral wire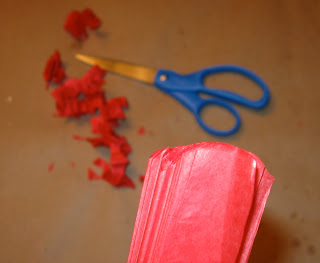 Step 4:  Using scissors, round off both ends.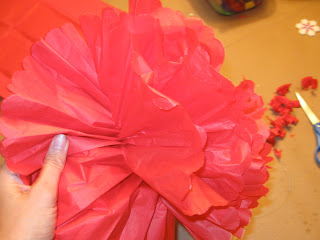 Step 5:  Starting from the middle, peel off and "fluff" each layer of tissue to make a round ball.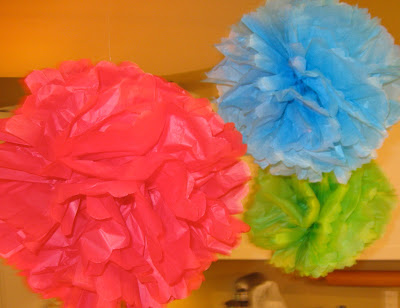 Expenses:
Floral Wire-$1.99
Tissue Paper-$4.59
Total Cost: $6.58