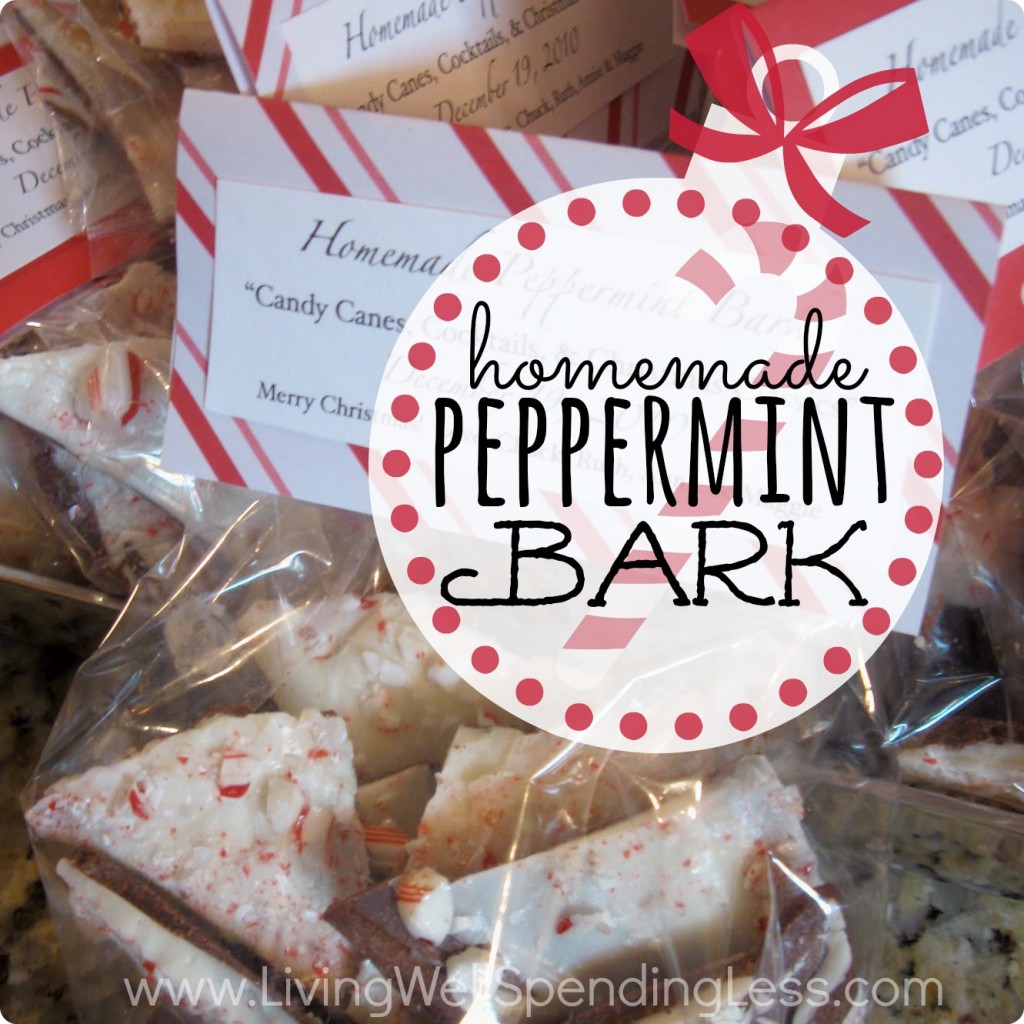 It's Christmas week and if you're anything like me, you've got a billion things left to do before the big holiday weekend.  Because I want to be sure to have enough time to enjoy this special time with my family, my posting will probably be on the light side through the end of the year.  However, I thought I'd start off your week with a fun and tasty little DiY project.No party is complete without a sweet little trinket your guests can take home, enjoy, and remember (hopefully) the wonderful time they had.  For my little candy-cane themed shindig yesterday, I made peppermint bark favors.  It amazes me that they sell this stuff for $30 a box at specialty stores when it is SO easy and so inexpensive to make!  Packaged up nicely in cellophane bags, it makes a lovely (and much appreciated) gift.
Start by unwrapping a pile of candy canes (I used about 25).  Place them in a large ziplock bag.
Put that ziplock bag within a second ziplock bag (broken candy canes are sharp), then break the candy canes into small pieces.  I used a rolling pin to smash them.
For this recipe, I used 4 bags of chocolate chips (2 milk chocolate & 2 semi sweet chunks) and 4 bags of white chocolate chips.  (Chocolate chips are an excellent item to stock up on when they are on sale!)
Slowly melt the chocolate chips, stirring frequently.  I discovered it works better to mostly melt one bag before adding the next bag, rather than dumping them in all at once.
While the chocolate layer is cooling, rinse your bowl or double boiler pan and repeat the melting process with the white chocolate chips.  If desired, add a teaspoon of peppermint extract to the melted white chocolate for extra pepperminty flavor.
Spread out the melted white chocolate in a layer over top of the brown chocolate.  While it is still wet, quickly sprinkle on the broken candy cane pieces.  Place in the refrigerator to harden completely, about an hour.
Once the bark has hardened, break into pieces by hand, then place into cellophane bags.  (This recipe filled 20 bags.)
To seal the bags, cut pieces of holiday scrapbook paper into 4×4″ squares, then fold the squares in half.  Fold over the tops of the cellophane bags a couple of times, then staple the scrapbook paper over the fold.  If desired, print labels to glue onto the scrapbook paper.
 *   *   *
What are your favorite holiday treats?