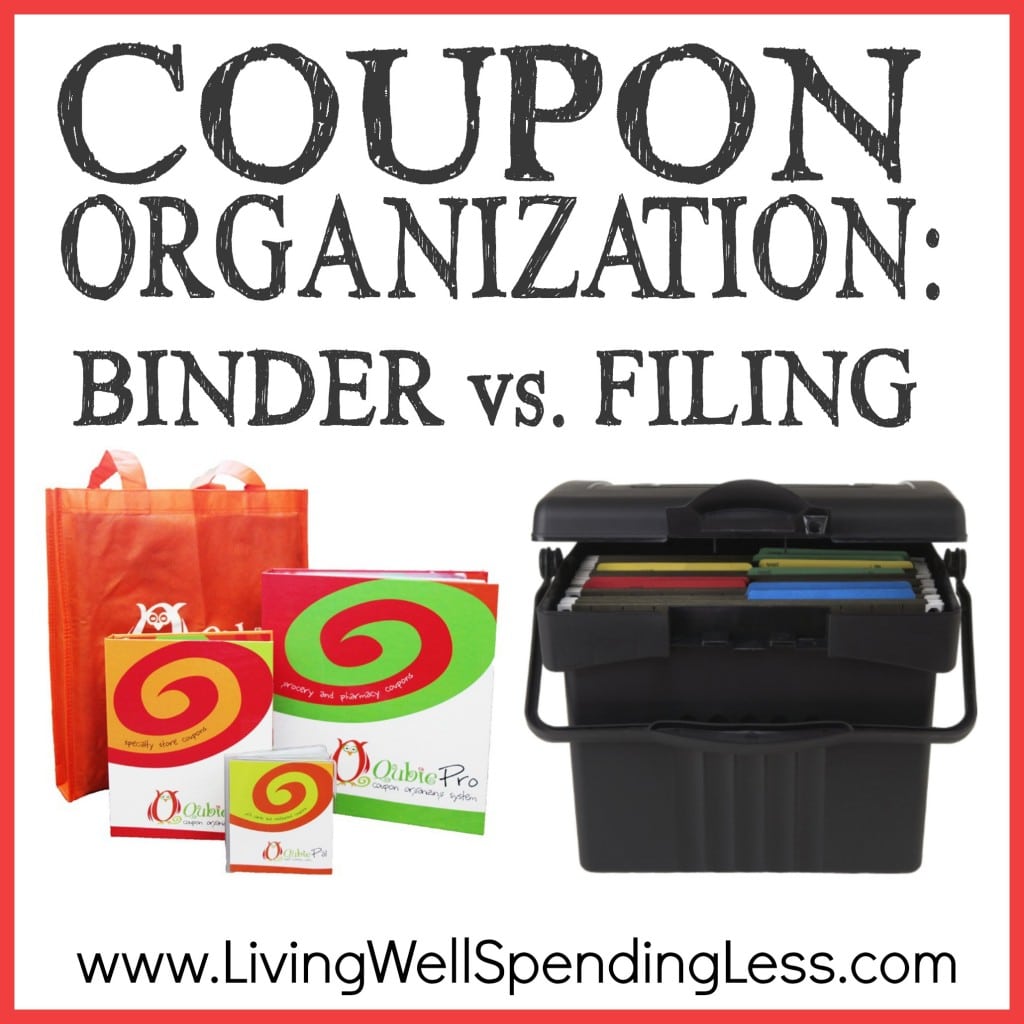 I really don't like spending a lot of time messing with my coupons.  There are too many other things to do!  If you've read my Beginner's Guide to Coupons or watched this video on quick & easy coupon organization, you know that I have always been a proponent of using a filing method for organizing your coupons.  Instead of clipping and sorting all your coupons each week, you simply file the entire insert by date and only clip the ones you need after you make your shopping list.  It is straightforward and easy to maintain, and it works great.
DIG DEEPER
---
Learn How to Extreme Coupon in just 8 weeks! Simply opt-in below to have the Beginner's Guide to Coupons Ebook sent straight to your inbox!
But it's not perfect.
I often miss out on unadvertised deals because I don't take my coupons with me to the store.  Also, I can never just "pop in" or quick run to the store without first planning my trip.  That's not always feasible.
If you've been using coupons for a while, you probably already know that your system of coupon organization tends to evolve over time.  Everyone's brains work a little differently, and it can take months or years to fine-tune a process that works best just for you.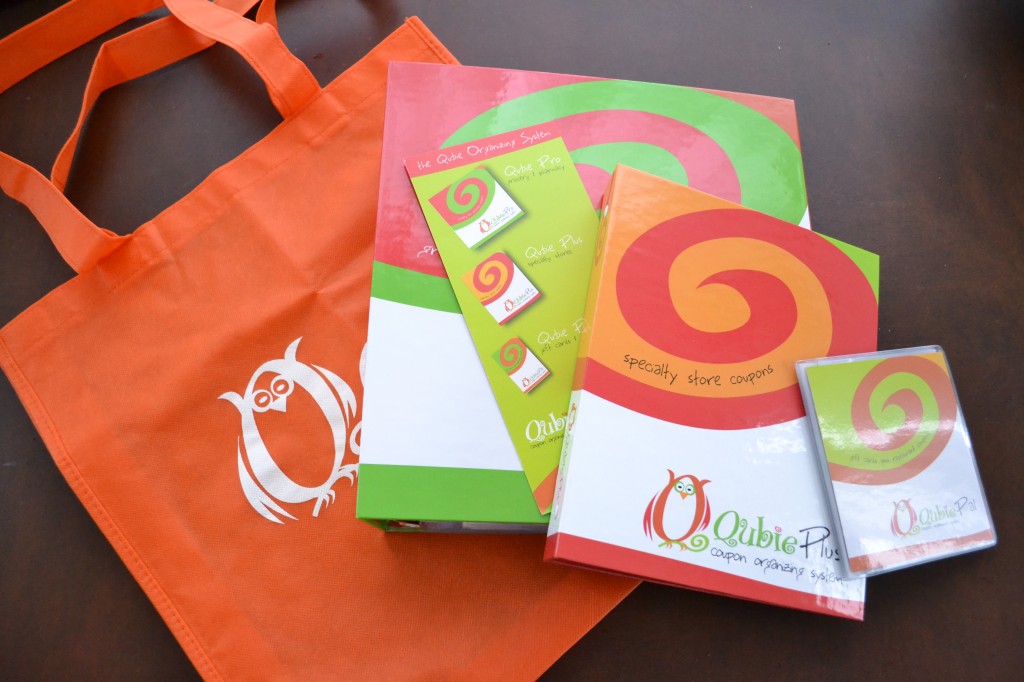 A couple of months ago, Jennifer Tope, the mastermind behind the Qubie Coupon Organization System, contacted me to see if I would be interested in trying out her coupon binder system.  I was very honest and told her that I was quite fond of my filing method for organizing coupons and honestly didn't think I would like using a binder, but that I wouldn't be a very good coupon "expert" if I wasn't at least willing to try something new.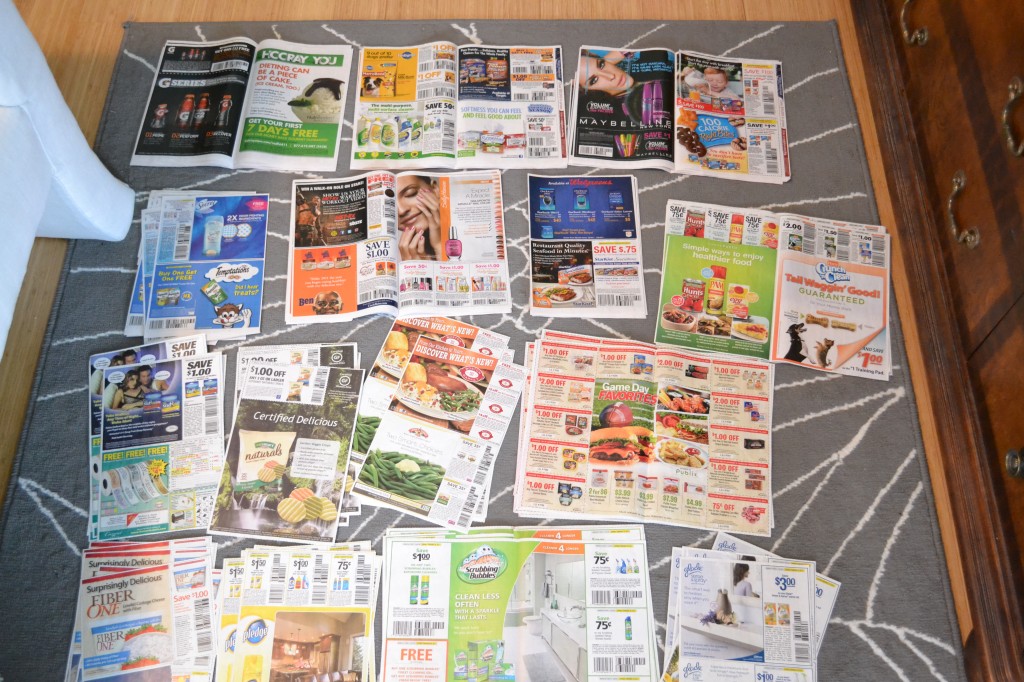 And so I did.  On Superbowl Sunday I spent the entire day clipping and sorting 4 months worth of inserts and filling my binder.  I am not going to lie.  The intial set up took a long time.  But it wasn't difficult.  The Qubie Pro binder comes already divided into categories, making it pretty much foolproof to set up.  All you need to do is clip and sort, and voila, you're done!  And I have to admit, for a girl who has a hard time sitting still, even for the biggest football game of the year, it was kind-of nice to have a project to keep me occupied.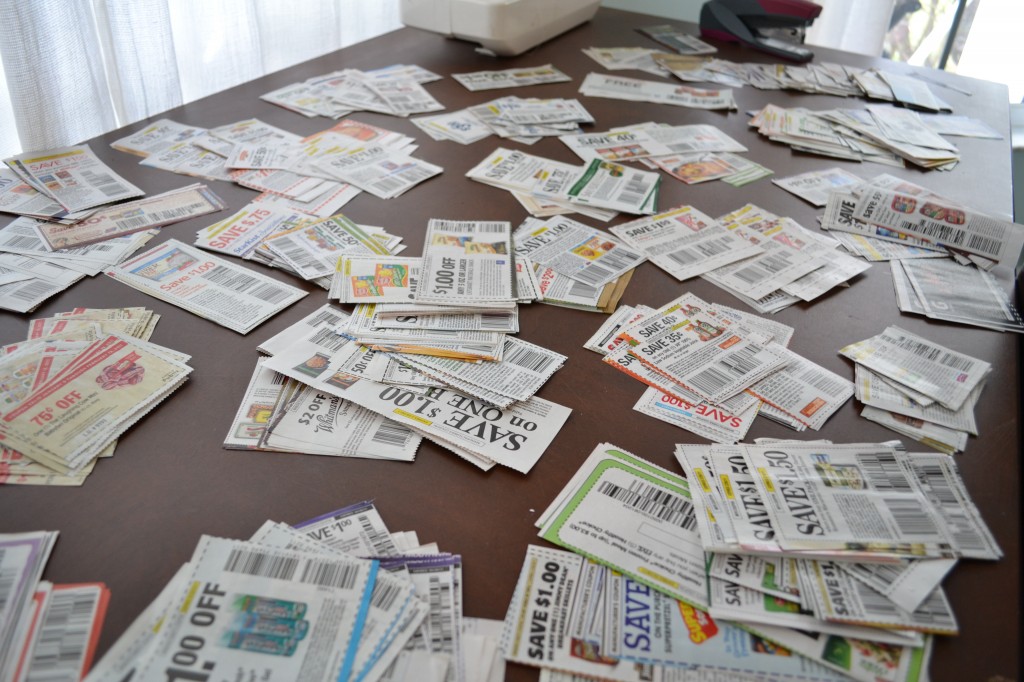 I have now had a full month to try out the Qubie and I am more than a little surprised to admit that there are a lot of things I like about using the binder system.  I really thought I'd hate it, and I don't.
It definitely makes preparing for a shopping trip and gathering my coupons much faster.  Instead of spending 2 hours preparing for a major trip, I can grab everything I need in  45 minutes to an hour.  Even better, I have been able to catch several great deals at the store that I would've otherwise missed out on.  I have also been able to get a better variety of sale items because I am more aware of what coupons I have–before I wouldn't spend any time looking through the inserts.  It saved time but I missed out on a lot.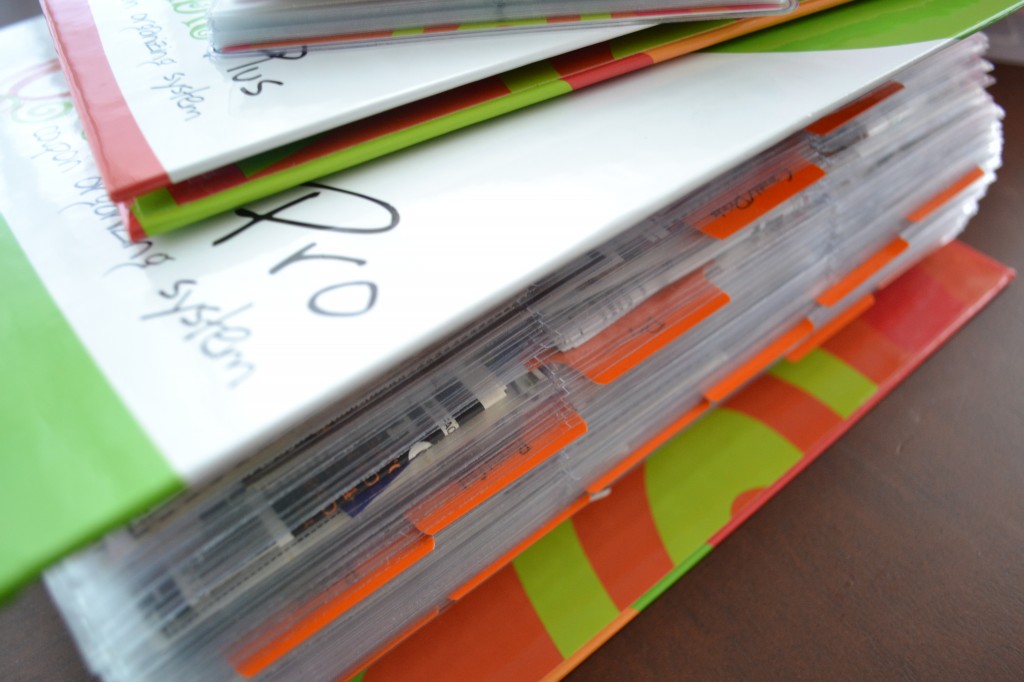 The smaller Qubie Plus binder is a great place for all those random specialty store coupons that I never knew what to do with, and I love that the little Qubie Pal has freed up a lot of room in my wallet, which I can now close for the first time in a long time.
The cons of the binder system are the up-front time involved.  Even aside from the initial setup, it takes at least 1-2 hours a week to maintain.  Between church and family activities and drugstore shopping, my Sundays are usually jam-packed.  It is difficult for me to find the time to clip and sort the new inserts, and then I find that I get behind.  I don't like having things hanging over my head, so my solution to that problem has been to use my file box to file my insert by date until I have time to clip it (usually while I'm watching House on Monday nights, my one can't-miss show!)
Ultimately if you are going to get serious about coupons, you have to figure out what works for you.  Do you like the idea of having all your coupons with you, already pre-clipped and sorted, or is it easier to just keep them filed away in a box?  Be honest, if they are filed away in the box will you be diligent about making your list each week, or do you need a visible reminder and incentive to use those coupons?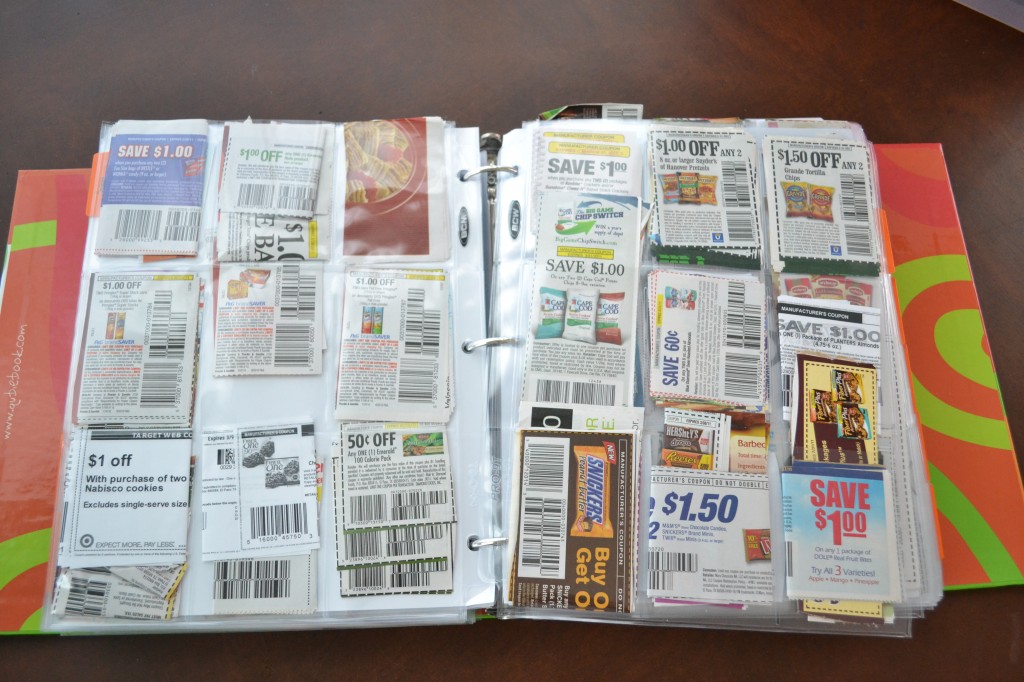 To set up a binder system, you need a binder, lots of pages, & dividers, or you can save time and order a pre-organized binder system like the Qubie.   If you have multiple inserts, the easiest way to sort your coupons each week is to separate each page and stack the like pages together, then cut out each like coupon together at one time.  I found that it takes me about 5-10 minutes per insert to separate and lay out all the pages, then another 10 minutes to clip and 15 minutes to sort. (For a total of about a 1/2 hour per insert.)
Once you have all your existing coupons organized, it is fairly easy to maintain the system–just clip and sort again each week when you get your new inserts, and clip and sort printables as you go.  Once every few weeks you should also go through and pull out any expired coupons.  I usually keep them in for 30 days past the expiration date, since my CVS store accepts up to 30 days expired coupons.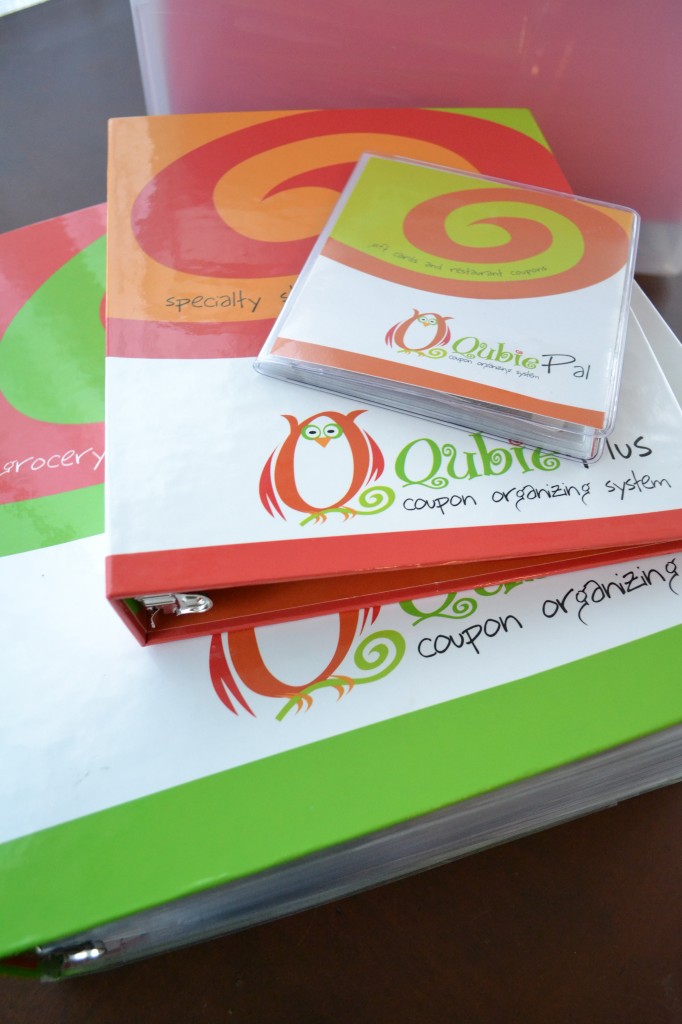 This giveaway is now closed.