BIG NEWS!
---
Our fresh new version of the Living Well Planner® is almost here—preorder now to take advantage of our lowest price of the year, plus get 2 amazing bonuses with your purchase!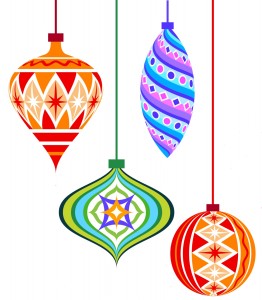 The holidays are right around the corner!  I don't know about you , but my feelings are mixed.  On the one hand, I truly love this time of year, but at the same time, I can't help feel a little stressed.  There are so many expectations!  So many things to do!  So many things to buy!
As my girls get older, I am finding it increasingly important to keep my priorities in check.  I want them to grow up knowing the true meaning of Christmas, not being caught up in the commercialism of it all.  I want them to remember happy memories with our family, the special traditions and the joy of giving back.
It can be very difficult at this time of year to keep your budget under control.  There is seemingly always one more present to buy, one more ingredient to get, or one more card to send.  While it is easy to put off dealing with the repercussions until later, all those little costs can add up to a lot of stress come January.
Good planning is SO key!  It is so important to decide now what you can afford to spend, and to break it down into categories to get a clear idea of what that means for your family.   And in the spirit of stockpiling, planning your menus, grocery lists, and gift needs ahead of time will also mean giving yourself an opportunity to stock up on the items you need when they are at their lowest possible price.
This year I thought it would be fun and helpful to put together a little holiday planning guide for myself, something that allowed us to set our priorities as a family and help me plan my budget, gift list, and grocery needs all in one (cute) place.  And because I'm nice like that, I thought I would make it into a fun download for you all.  Consider it an early Christmas gift!
You can download & print the guide here: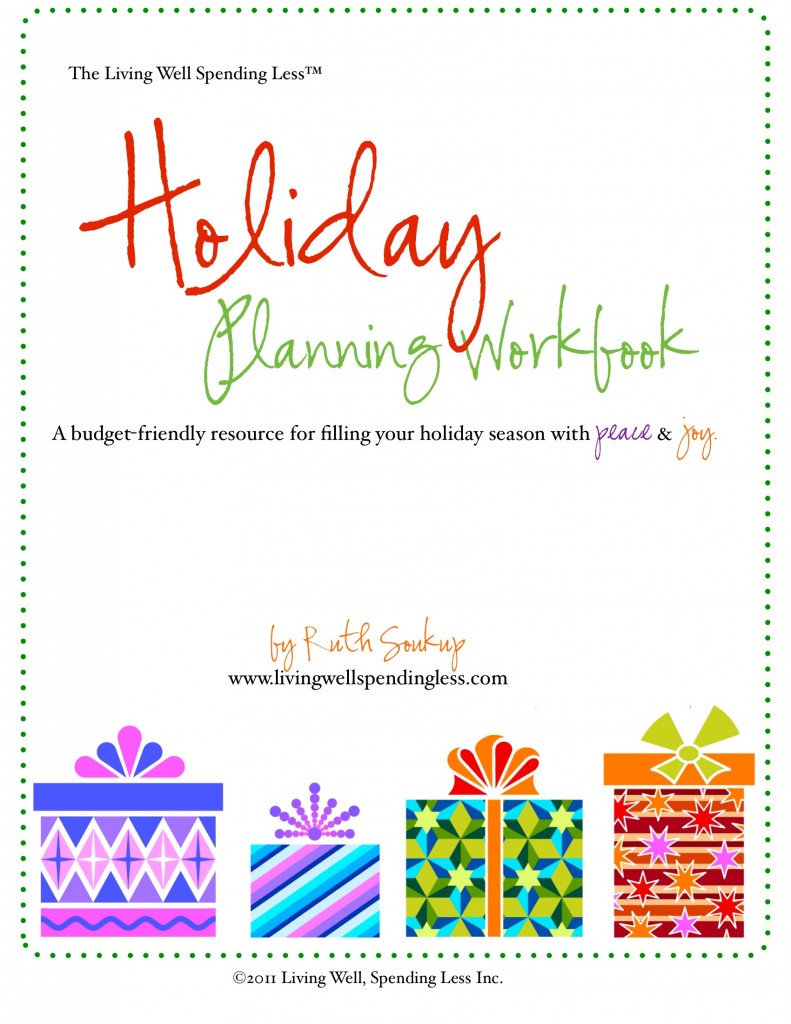 I encourage you all to spend this time this week filling out this workbook and tackling your holiday planning head-on!  If you need some ideas for Thanksgiving menu planning, you can check out our post on saving on food for the holidays.
If you do have a lot of gifts on your list this year, be sure to check daily the new Holiday Deals page on Saving Well Spending Less.  Alisha, Jenny, & I will be working hard all season long to bring you the best prices on the holiday items you are looking for.  Be sure to let us know if there is something specific you are looking for, and we will do our best to find a rock bottom price for you!
Finally, just a quick reminder that my final Mega Coupon Workshop of 2011 will be held this coming Saturday, November 5th in Punta Gorda.  If you live in Southwest Florida and would like to attend, please email me as soon as possible at ruth@livingwellspendingless.com to register.  Hope to see you there!