12 DAYS OF CHRISTMAS
---
Christmas has come early. Now through December 12th, enjoy 25% off on many of your favorite items from the Living Well Shop. And enjoy free shipping on all orders over $50!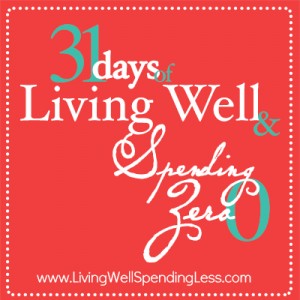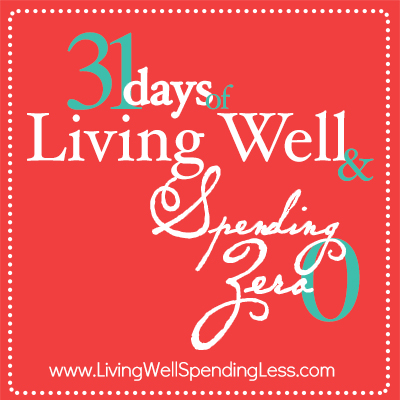 This is the fifteenth day of my 31 Days of Living Well & Spending Zero challenge.  To read all the posts in order, start with Day One or visit the Overview Page.
 *   *   *
I don't know about you but after such a busy week of cleaning and organizing, I am ready to move on to something more FUN!  This week is going to be all about getting creative with the stuff that we have & finding new uses for our old things.
It almost seems counter-intuitive, but I discovered last month that when I began to force myself to work with only the things I had on hand, I actually became more creative rather than less so.  In a way, it is similar to what I observed in my children when I took all their toys away–they played better and more creatively when weren't overwhelmed by so much stuff.  The reality is that most of the time we just have too many choices.
Today we are going to start with clothes!  After re-organizing your closet last week you might be itching to revive your wardrobe with a few new things.  Why not instead try working with the things you already have?  You are seriously not going to believe some of the awesome ideas I found.  Seriously, I die.  There are several that I cannot wait to get started on!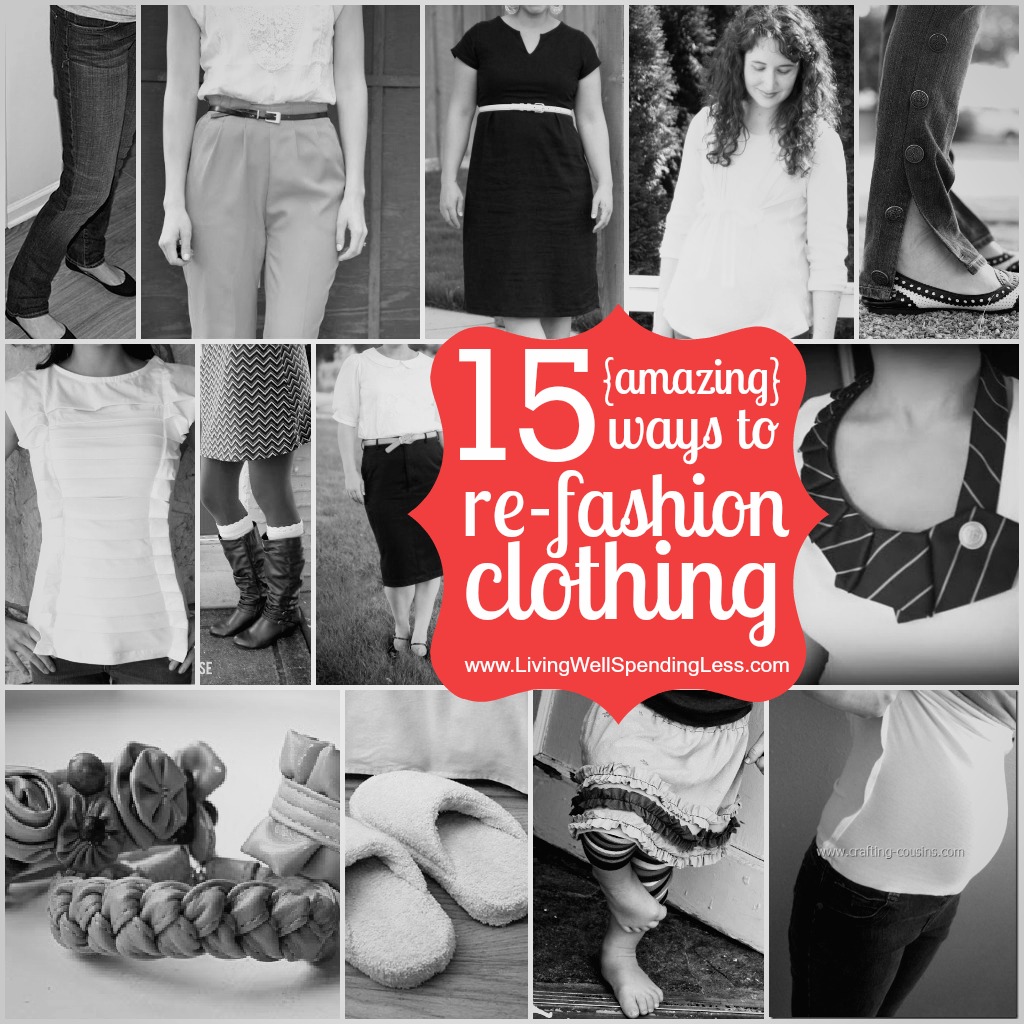 *   *   *
Have you ever thought about re-fashioning your existing clothes to make them into something new?  Which of these ideas do you love the most?  Are there any that you are inspired to try?
*   *   *