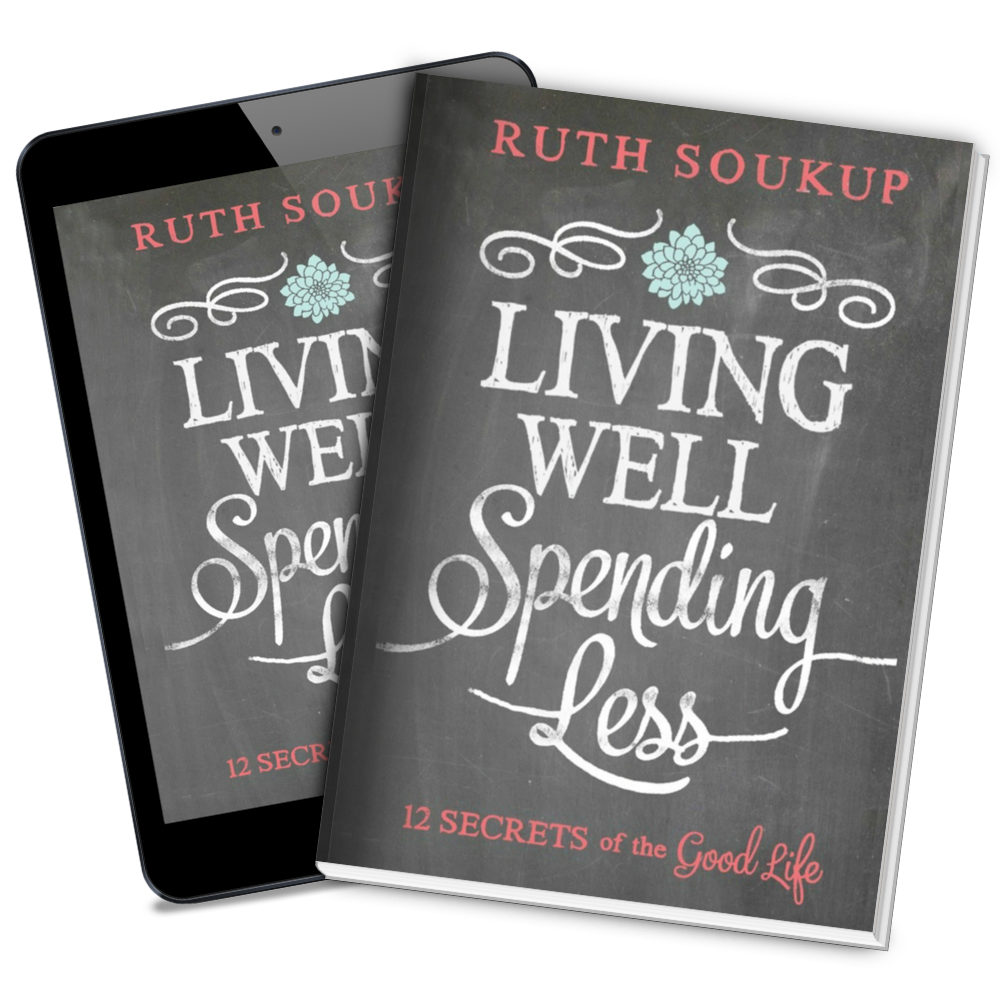 Early one morning, a little more than two years ago, as I was driving to Fort Myers to do my regular segment on WINK News, I was more or less at the end of my rope. It had been a particularly frustrating week of feeling like a complete failure. My husband was completely stressed out by a job he hated, while I felt like I was falling behind on all fronts–as a wife and a mom and a blogger. I couldn't keep up. I wasn't doing anything right. Truth be told, I was ready to quit all three jobs.
Taking advantage of that rare moment of peace and quiet on that 30 minute drive, I prayed for direction.
Just tell me what you want me to do, Lord, and I'll do it.
I didn't really expect an answer, but it came anyway, with more clarity than anything I've ever heard in my life.
Just write. Write, and I'll take care of the rest.
I'll spare you the details of all the ways every single detail just miraculously seemed to fall into place (I've already written about it a little here), but suffice to say that over and over again, God proved that he is faithful. I won't pretend that it was an easy road, or that many tears weren't shed, or that this whole crazy book publishing process didn't almost break me more than once. But knowing that writing a book—this book—was what I was called to do?
That belief has never wavered.
And now Living Well, Spending Less: 12 Secrets of the Good Life, releases today and is available in bookstores everywhere. It is terribly exciting and incredibly terrifying all at the same time.
This book contains a message that is near and dear to my heart, and it has so much to offer any woman who currently feels overwhelmed or stressed out with a life–and budget–that seems out of control.  It speaks to the mom who is struggling to juggle all the demands of a busy life with the pressure to keep up with her friends.  It is a practical guide for those of us who long to pull ourselves together but sometimes feel unsure of how to keep the chaos at bay.  It is for anyone simply needing to find the courage to make small but powerful changes to our homes, goals, or finances this year.  In it I share many of my own struggles and mistakes, as well as both the biblical truth and the very practical solutions that have helped me along the way.
It's real and very honest, and speaks right to the heart of the matter—how can we live the Good Life we've always wanted?
But I know that it is out of my hands. I've done my job. I've run this particular race and seen it through to completion. How God decides to use it is up to him, not me.
And you, my friends, have been faithful with me!  You've cheered me on and prayed along with me that this message of hope and encouragement will be heard by those who need it most. You've sent emails, you've left comments, you've tweeted and shared on Facebook. You are all rockstars, and I am completely and utterly humbled and so, so incredibly grateful.