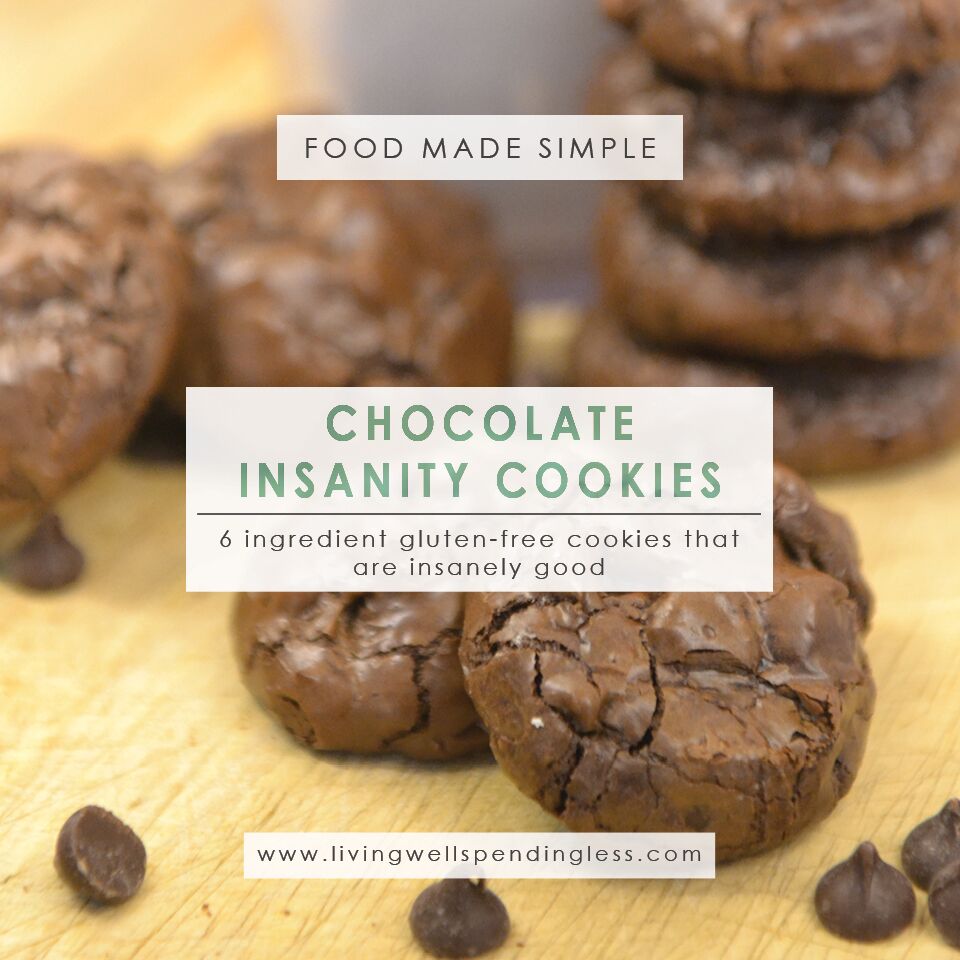 A few weeks ago I was at Starbucks and, craving something sweet, I ordered a flourless chocolate cookie.  It was actually my second choice–they were all out of my favorite, Cranberry Bliss Bars–and my expectations were low.  After all, I am a carb-loving girl and flour has always struck me as a pretty key cookie ingredient.  How good could one without flour really be?
INSANELY good, as it turns out.
DIG DEEPER
---
Great family meals don't have to be complicated. This mini cookbook serves up 10 easy meals, each only requiring 5 ingredients or less
Rich, dense, chewy, and chocolaty…..in other words, perfection.  And, after doing a little research, I also discovered that they are not only delicious, but relatively low in calories (compared to other cookies) AND gluten free. And, as if that weren't enough, they require just seven easy ingredients. Seriously, what more do you need?  I decided it was my duty to figure out how to make them so that I could share them with you all.  You know, because Starbucks is off limits this month.
You're welcome!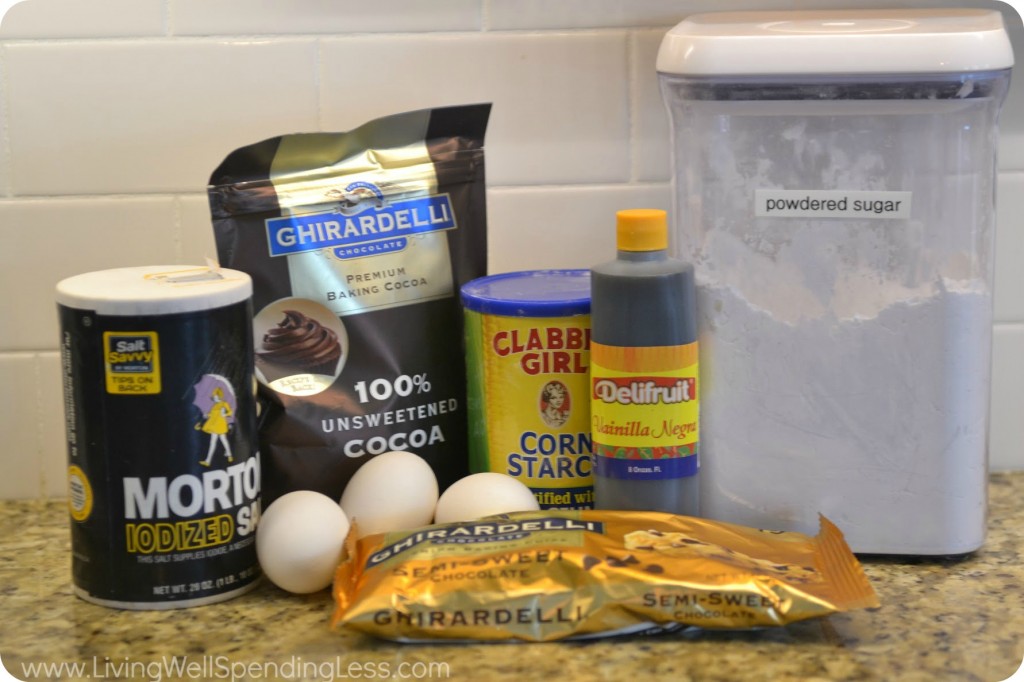 Here is what you need:
2 1/2 cups powdered sugar 1 cup unsweetened cocoa powder 1 tablespoon cornstarch 1/2 teaspoon salt 3 large eggs 2 teaspoons vanilla extract 1 cup chocolate chips (optional)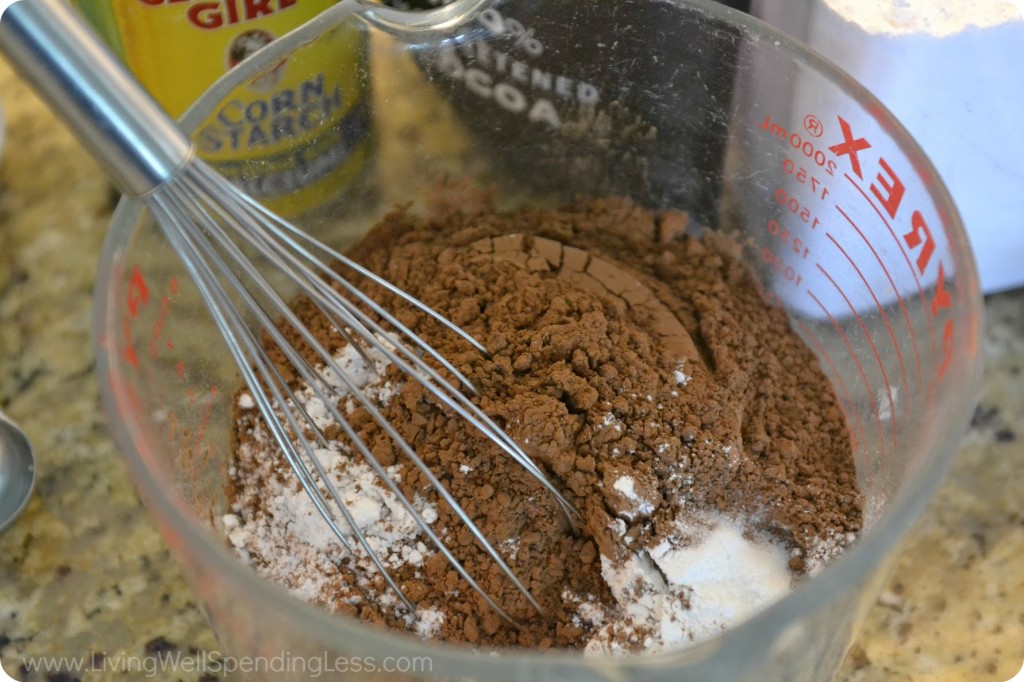 Step 1: Preheat oven to 350 degrees.  In a large bowl, whisk together powdered sugar, cocoa powder, cornstarch, and salt until well-blended.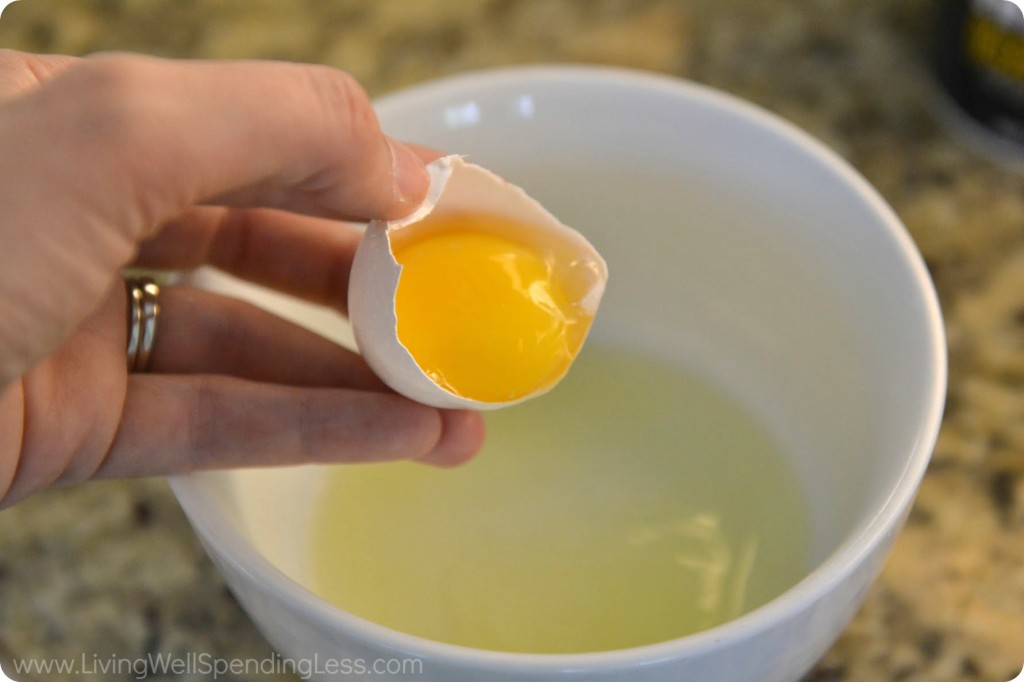 Step 2: Separate 2 of the eggs, saving whites in a bowl and discarding yolks.  Whisk egg whites for about 30 seconds.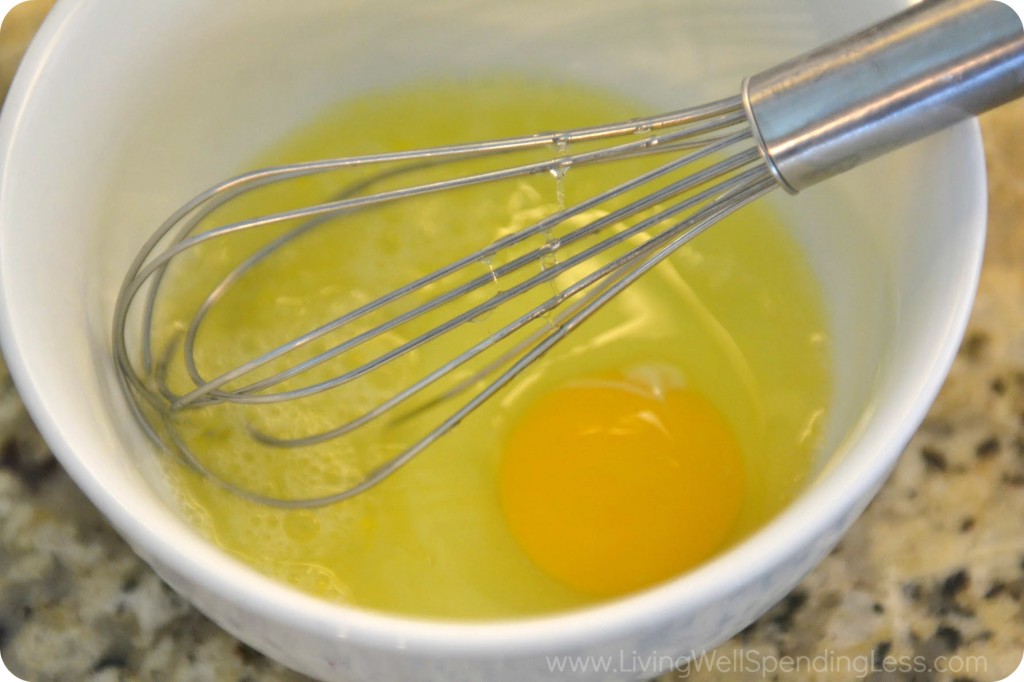 Step 3: Add remaining egg to egg whites.  Whisk well, another 20-30 seconds.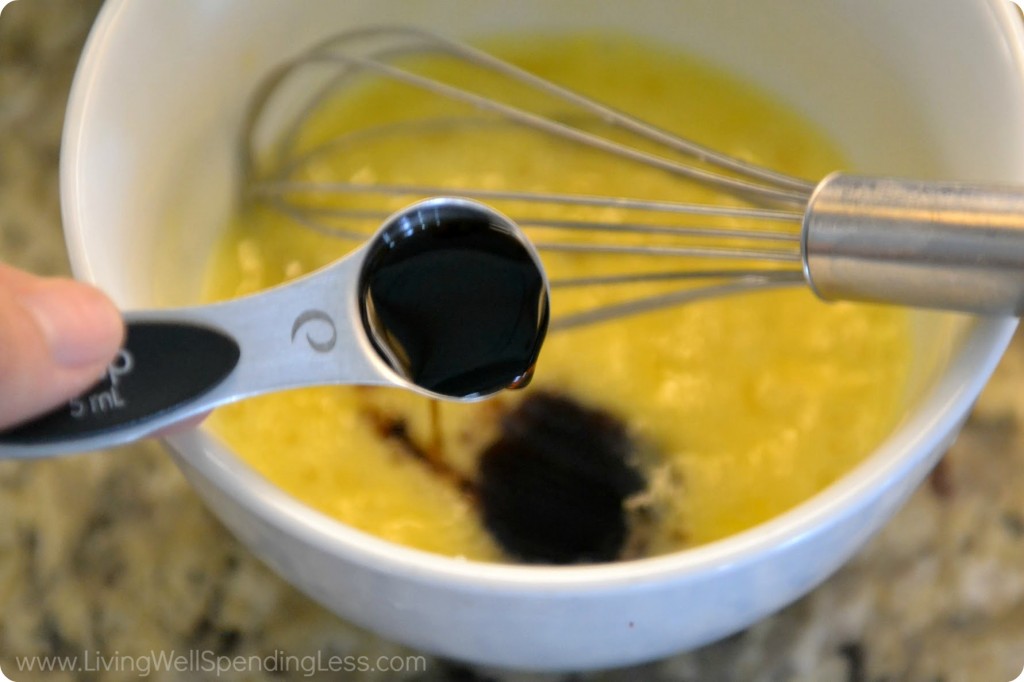 Step 4: Add vanilla to egg mixture.  Whisk well.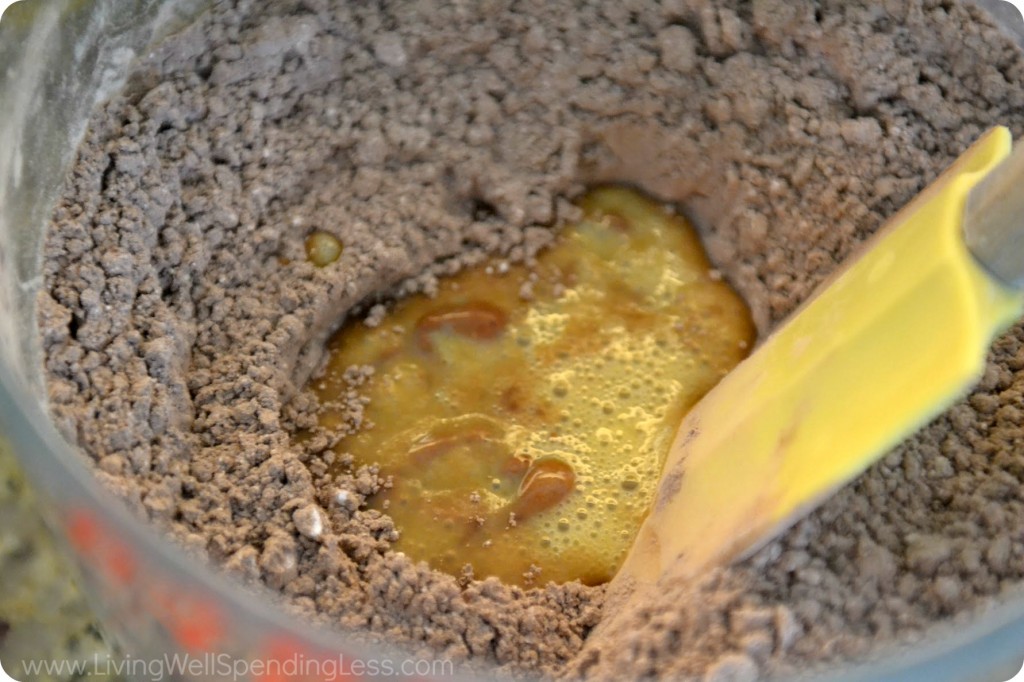 Step 5: Add egg mixture to dry ingredients.  Mix until blended.  The dough should be fairly stiff and seem hard to mix–the eggs will not seem to mix with the dry ingredients at first.  Keep mixing.  If the dough seems too runny, add a little more powdered sugar and cocoa powder.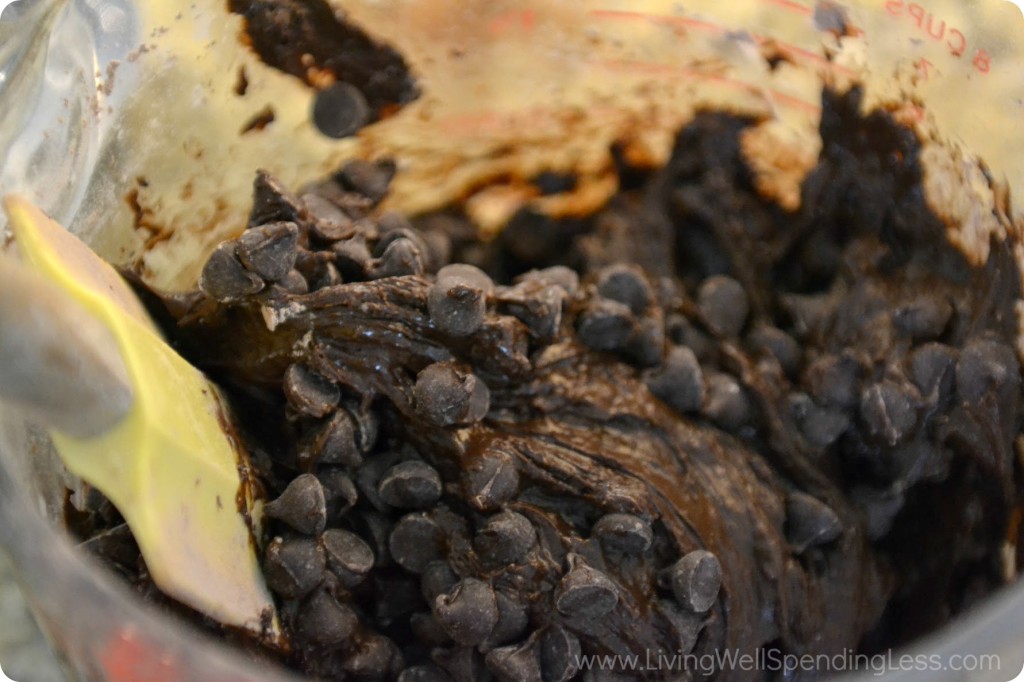 Step 6: Add chocolate chips to dough; mix until blended.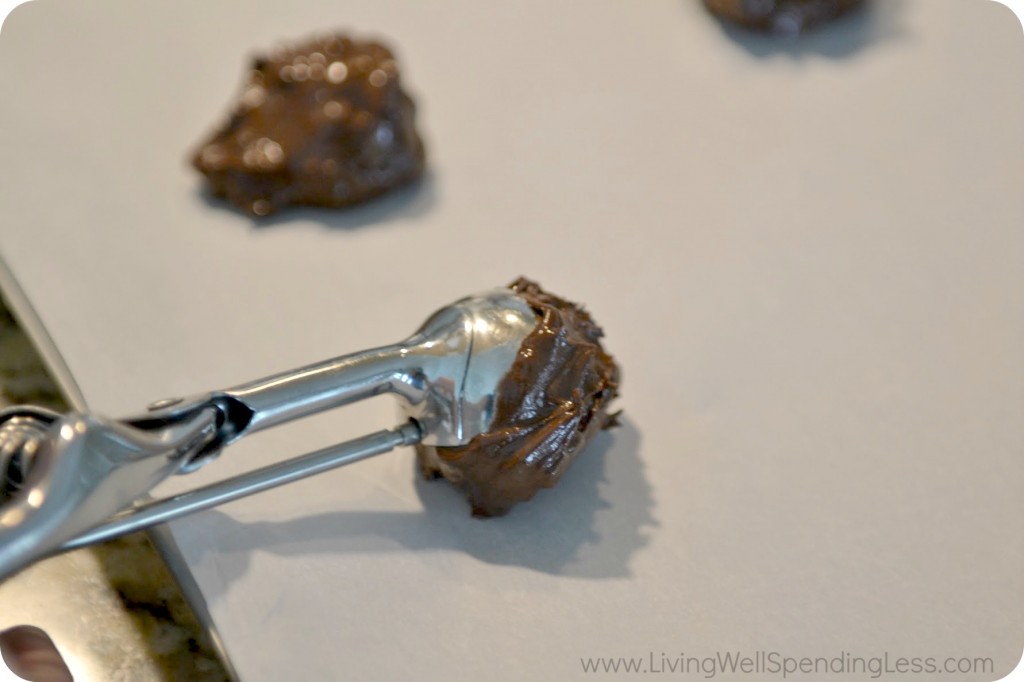 Step 7: Drop spoonfuls of cookie dough onto 2 cookie sheets lined with parchment paper.   If you are worried about sticking, you can spray the parchment paper with cooking spray first.   Bake at 350 degrees for 12-14 minutes, rotating cookie sheets once during baking.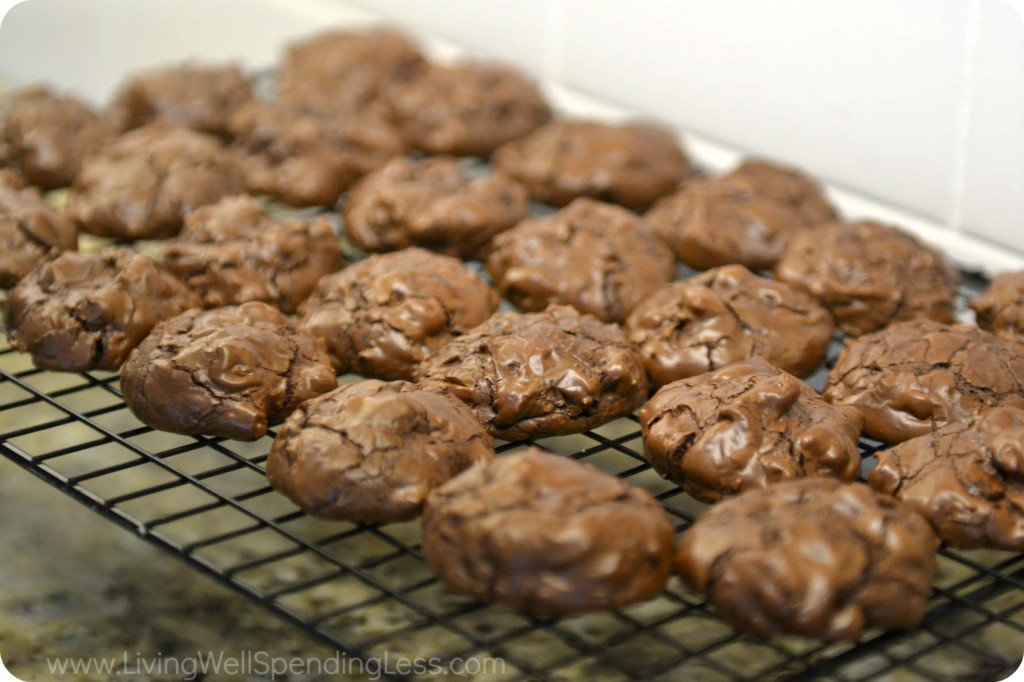 Step 8: Remove cookies from oven.  Let cool for a minute or two on cookie sheet (not too long or they might stick), then cool completely on wire rack.  Makes approximately 2 dozen cookies. (110 calories apiece)
Recipe: Flourless Chocolate Cookies
Summary: This Starbucks copycat recipe is low in calories AND gluten free!
Ingredients
2 1/2 cups powdered sugar
1 cup unsweetened cocoa powder
1 tablespoon cornstarch
1/2 teaspoon salt
3 eggs
2 teaspoons vanilla extract
1 cup chocolate chips (optional)
Instructions
Preheat oven to 350 degrees. In a large bowl, whisk together powdered sugar, cocoa powder, cornstarch, and salt until well-blended.
Separate 2 of the eggs, saving whites in a bowl and discarding yolks. Whisk egg whites.
Add remaining egg to egg whites. Whisk well..
Add vanilla to egg mixture. Whisk well.
Add egg mixture to dry ingredients. Mix until blended. The dough should be fairly stiff and seem hard to mix–the eggs will not seem to mix with the dry ingredients at first. Keep mixing. If the dough seems too runny, add a little more powdered sugar and cocoa powder.
Add chocolate chips to dough; mix until blended.
Drop spoonfuls of cookie dough onto 2 cookie sheets lined with parchment paper. Bake at 350 degrees for 12-14 minutes, rotating cookie sheets once during baking.
Remove cookies from oven. Let cool for a few minutes on cookie sheet, then cool completely on wire rack. Makes approximately 2 dozen cookies. (110 calories apiece)
Preparation time: 5-7 minutes
Cooking time: 12-14 minute(s)
Number of servings (yield): 24