THE WAIT IS OVER!
---
Ready to finally create the life you've always dreamed of? Do it Scared is now available everywhere. Get the game-changing book everyone is talking about and discover the courage to face your fears head on.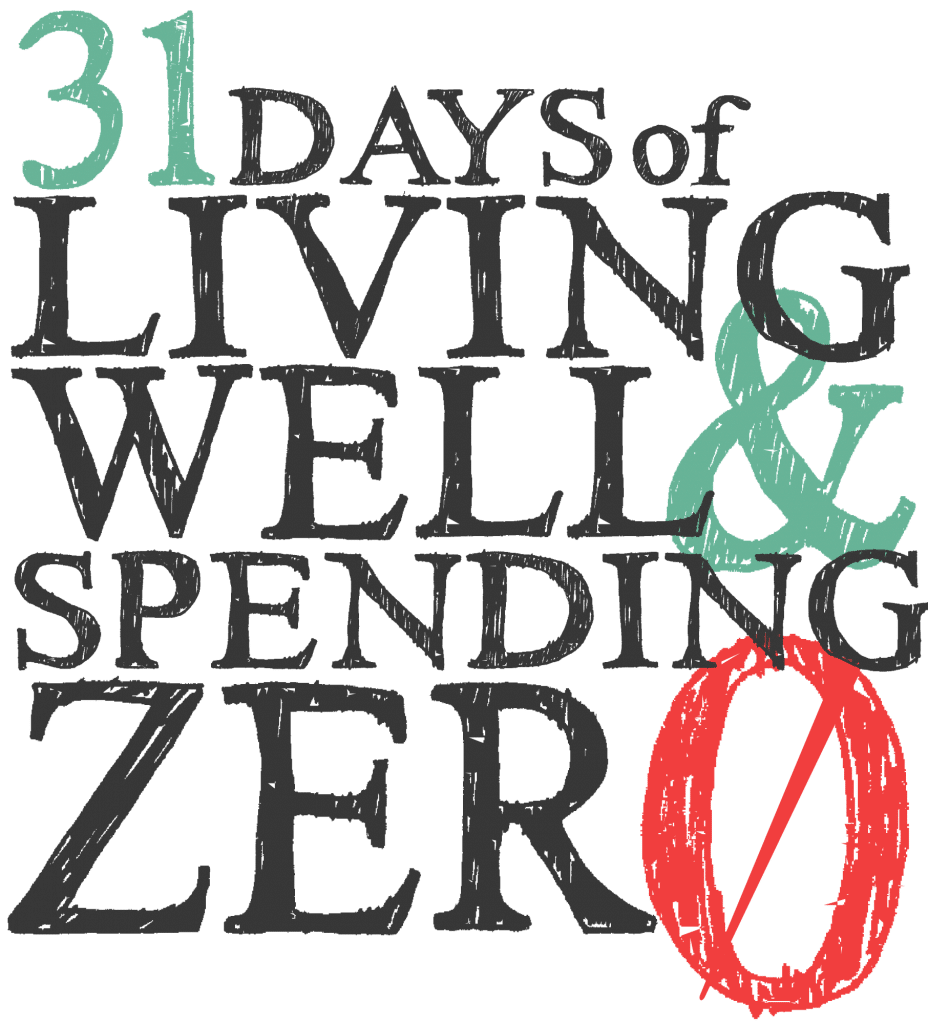 The 31 Days of Living Well & Spending Zero challenge starts in just TWO days, and if you are anything like me, you are probably feeling a combination of nervous, excited, and terrified! Thus, I wanted to write one final post to help alleviate any fears and assure you that YES, you really can do this!
I promise it is not as scary as it sounds! (Really!)
For one whole month, we'll focus on practical ways to rethink our spending habits and discover new ways to use the things we have. We'll start by planning what we'll eat, since it is hard to think about anything else when you're hungry! We'll then focus on getting our homes in order, creating a soothing space where we enjoy spending our time. From there we will look at ways to creatively use the things we already have on hand, as well as fun ways to get the things we need for free and even make more money. We'll finish our challenge by looking ahead to the future, since the whole point is to set ourselves up for long-term success.
If you're nervous about joining because you've already made commitments for October, or because you have a birthday or special event planned, or because you don't have enough food on hand to last a whole month, don't worry—we've got you covered! On Day 1 we account (and budget) for any of those special circumstances, so you can still participate in the challenge without any guilt about "cheating."
Here are just a few last minute tips to make the most of your month:
1. INVITE YOUR FRIENDS
This challenge is pretty fun on your own, but it can be an absolute BLAST when you do it with friends! Do yourself a favor and give yourself a built-in, local support system. You'll be able to swap meals, trade ideas, and even pinch-hit for babysitting when necessary.
2. FOLLOW @RUTHSOUKUP ON INSTAGRAM
Just trust me on this one—even if you're not an "Instagrammer," it is worth joining Instagram JUST for this month. (Don't worry—it's free!) Throughout the month, we'll be using hashtag #31DaysLWSZ to share tips, thoughts, & ideas regarding the challenge, and every time you share your own photo using that hashtag (as long as you are also following @RuthSoukup) you'll be automatically entered to win one of our FUN daily prizes!
3. FOLLOW @RUTHSOUKUP ON PERISCOPE
While you're downloading new apps, be sure to install Periscope (it's free too!), then search for and follow @RuthSoukup. I'll be broadcasting live every morning to talk about the day's challenge, answer questions, and share tips and ideas.
4. CHECK YOUR INK SUPPLY
I don't really recommend stocking up before the challenge—that does sort-of defeat the purpose—but it IS a good idea to make sure you have ink in your printer, so that you will be able to print and use the great printables we'll be providing throughout the month.
*   *   *
In the end, the worst that can happen is that you mess up, spend some money, and have to start over the next day. But the BEST that could happen is that you save a TON of money, get your budget in order, and take back control of your finances. Doesn't the risk seem worth the reward?
( And—dare I say it—it might even be FUN!)
How to Join: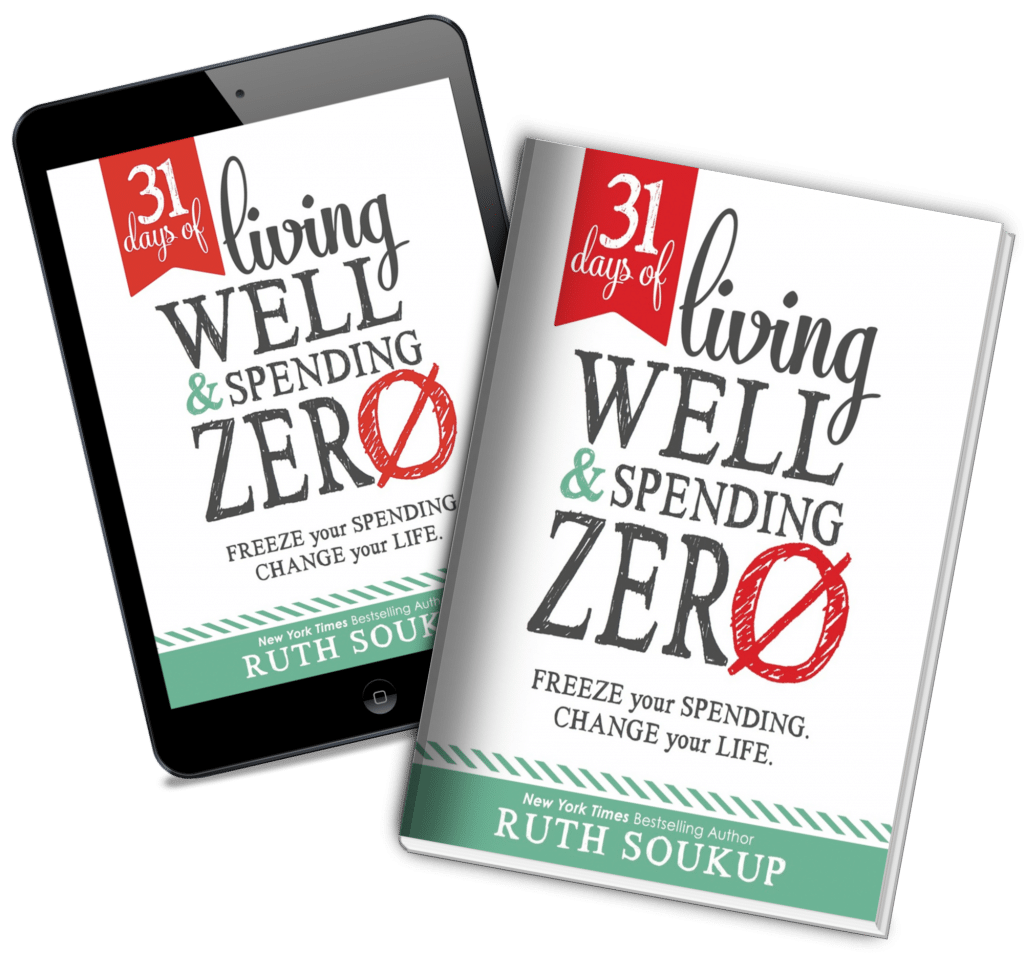 Whichever way you decide to join, be sure to share your progress on social media–especially on Instagram, but also on Facebook or Twitter–using hashtag #31daysLWSZ!
Believe me, I know all too well how stressful it can be to feel like your budget is spinning out of control, and I've learned that sometimes hitting the reset button through a month of no-spending is the only way to get a handle on things once again. Over the course of thirty-one simple but powerful daily assignments, this 31 Days of Living Well & Spending Zero challenge will empower and inspire all of us to get our finances back on track.
So are you ready? Let's do this!