BIG NEWS!
---
Our fresh new version of the Living Well Planner® is almost here—preorder now to take advantage of our lowest price of the year, plus get 2 amazing bonuses with your purchase!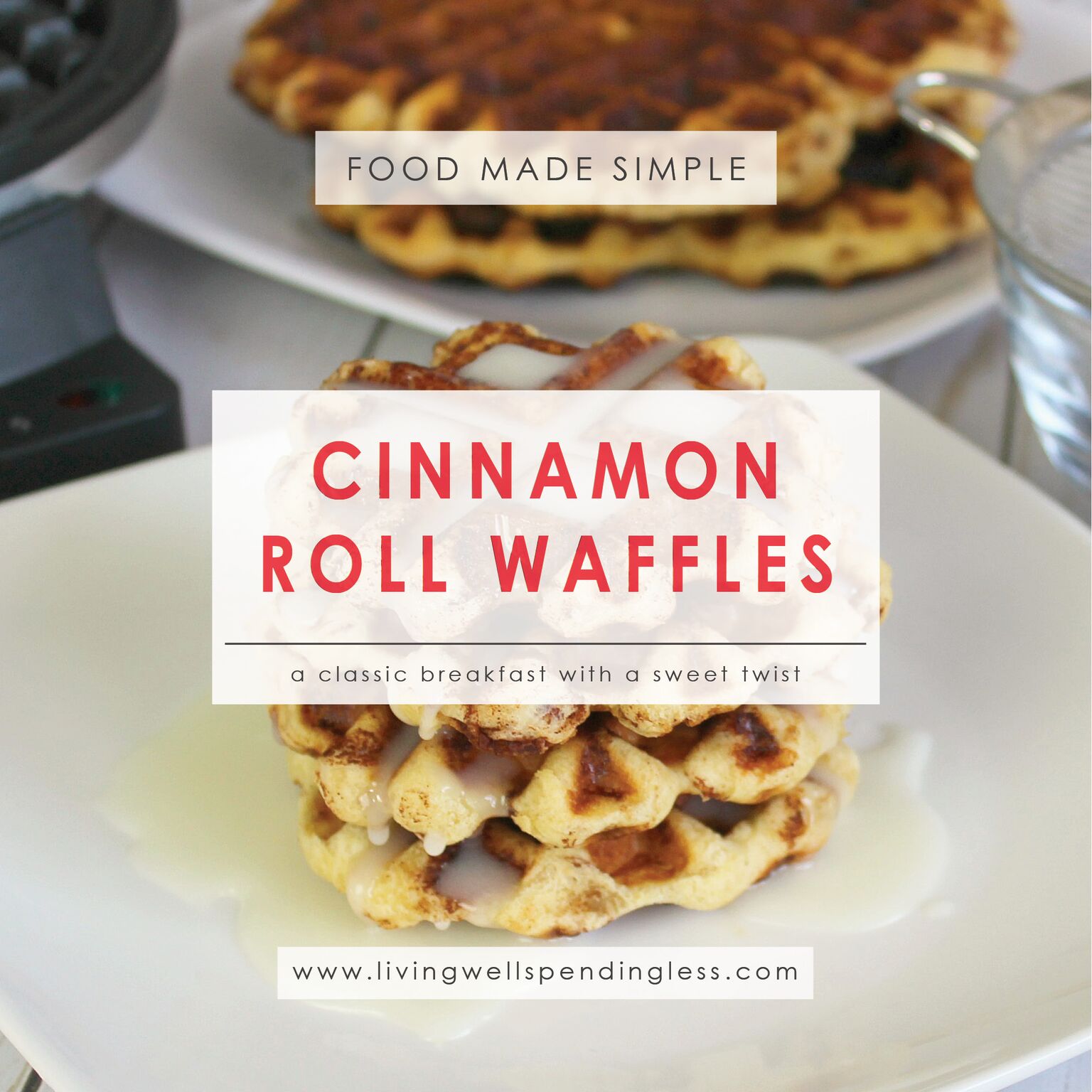 I had a totally different recipe planned to share with you this week, but then I made these cinnamon roll waffles on Saturday and I knew I had to share them with y'all ASAP!    I honestly don't think I have ever seen my kids eat so fast or so much for breakfast!  Healthy, they are not, but isn't that what Saturday morning breakfasts are for?
DIG DEEPER
---
Great family meals don't have to be complicated. This mini cookbook serves up 10 easy meals, each only requiring 5 ingredients or less
The best thing about them (besides the utter yumminess) is that they are SO easy.  I can barely even call it a recipe, but since there was a small amount of mixing and measuring involved, I guess it counts.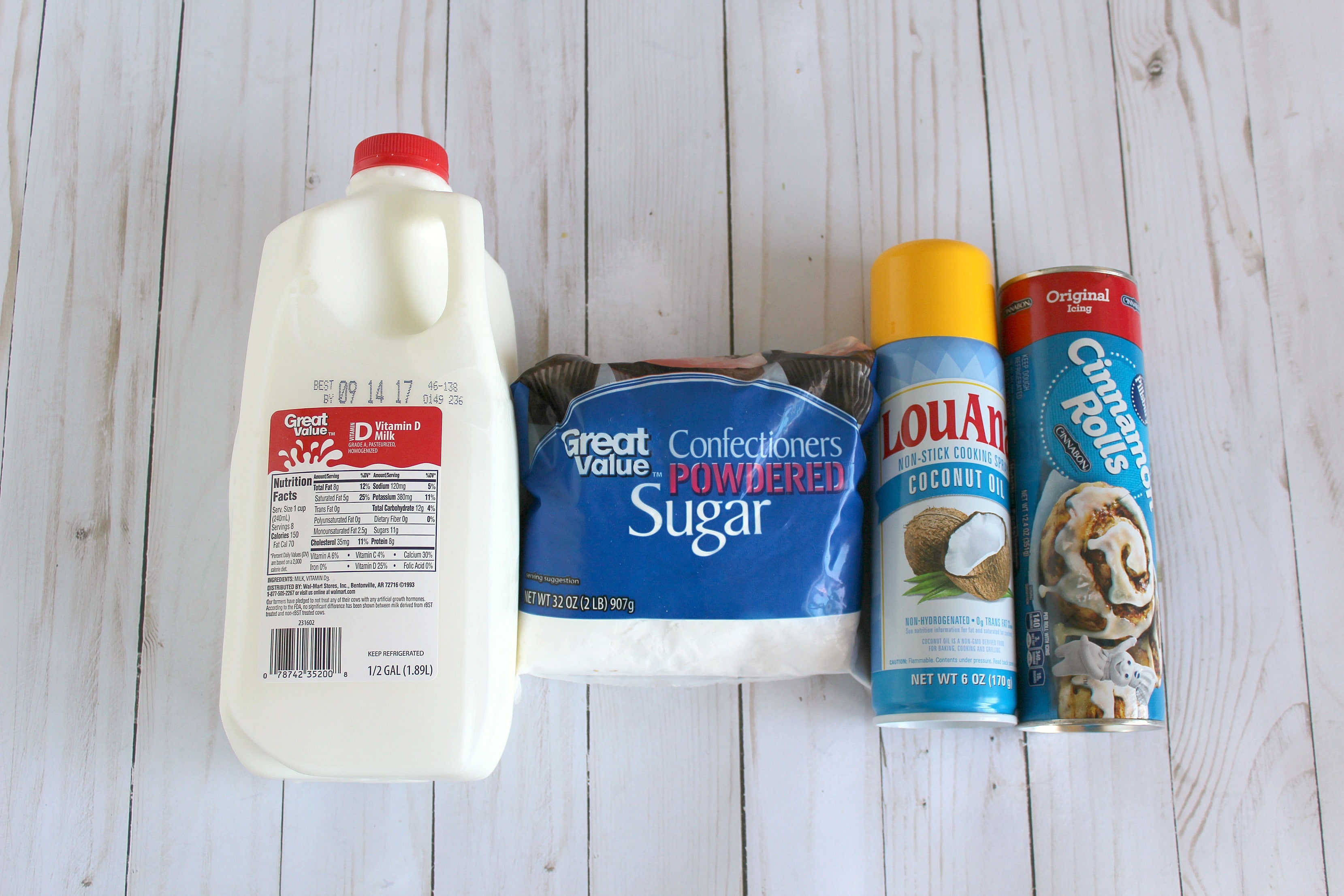 Ingredients:
1 roll refrigerated cinnamon rolls with frosting (the small ones)
1/2 c. powdered sugar
1/4 cup. milk
Cooking Spray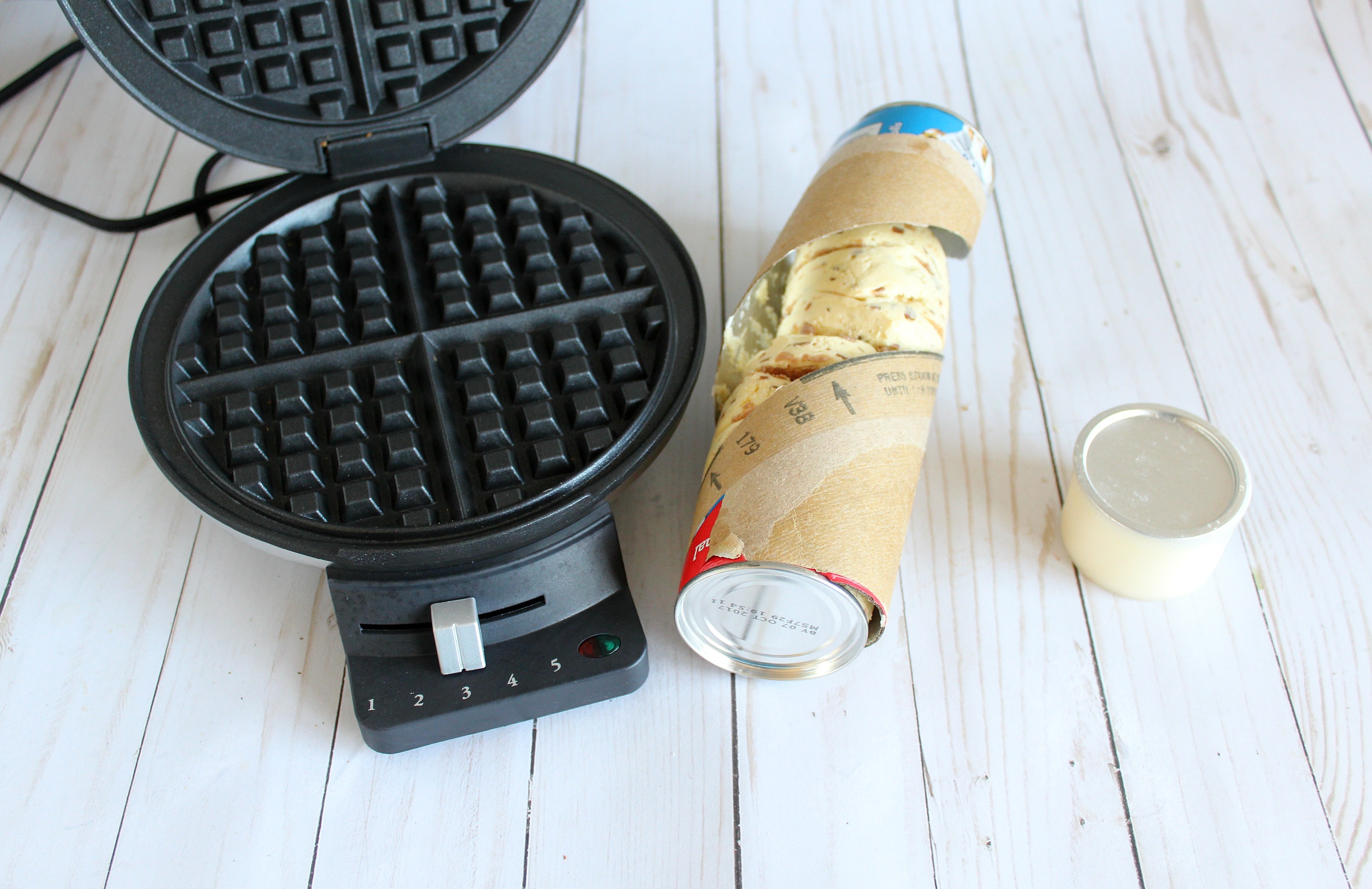 Step 1:  Preheat your waffle iron; open cinnamon rolls and remove frosting.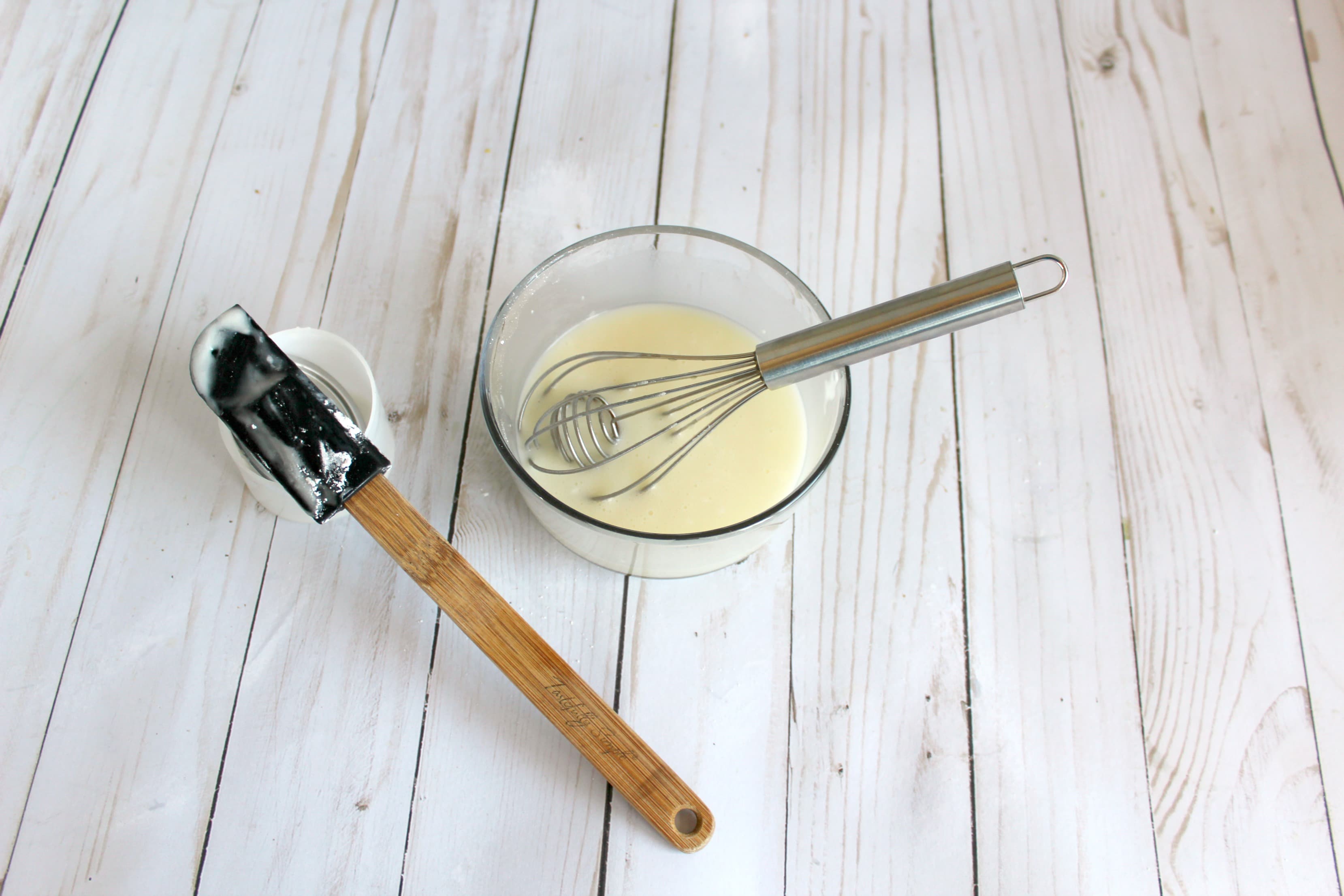 Step 2:  In small bowl, whisk together frosting, milk, & powdered sugar until smooth; set aside.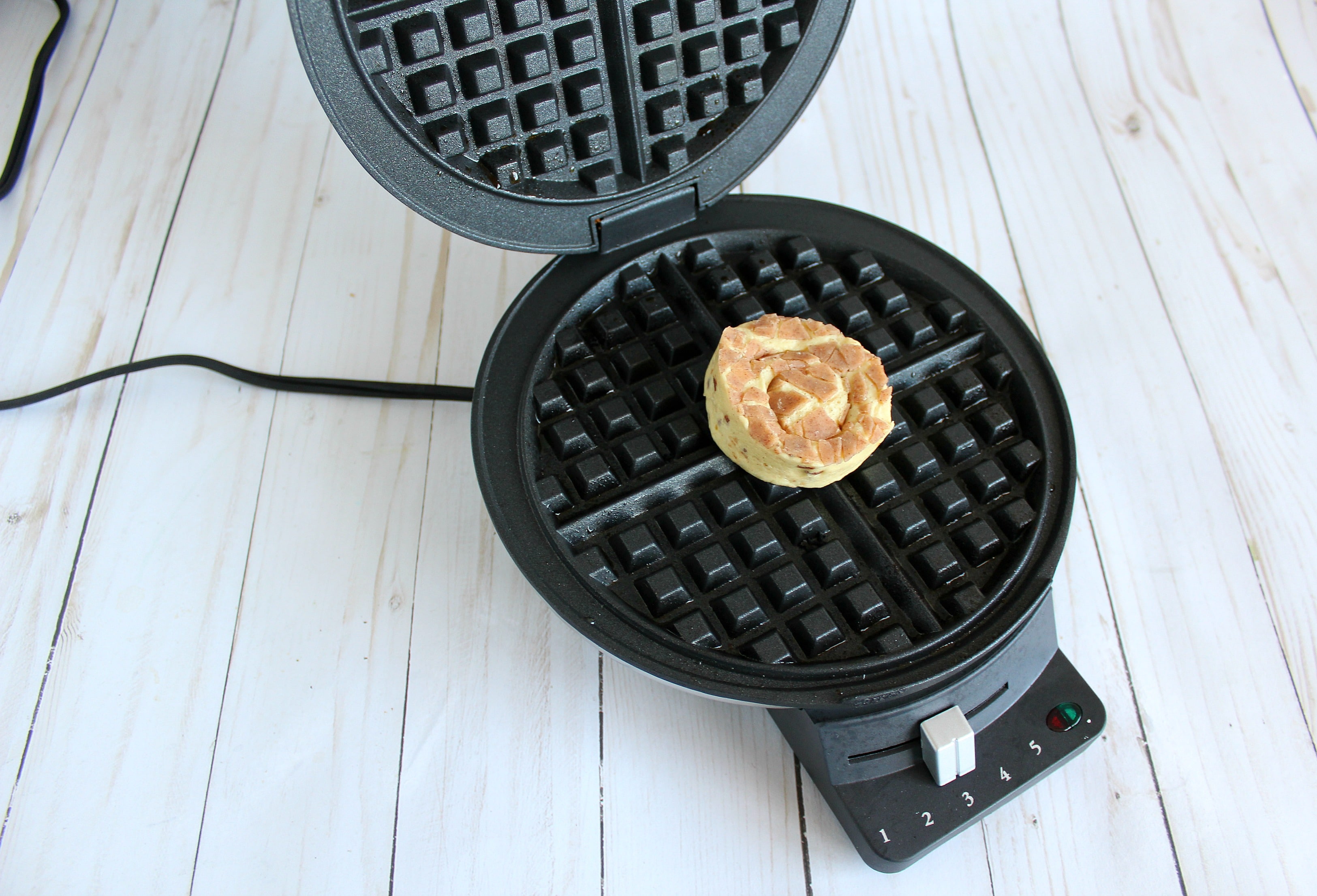 Step 3: Spray waffle iron with cooking spray; set cinnamon rolls on waffle iron and press down, cooking for approximately 4-5 minutes until cooked.  You may have to press down on the iron during cooking if they start to puff up too much.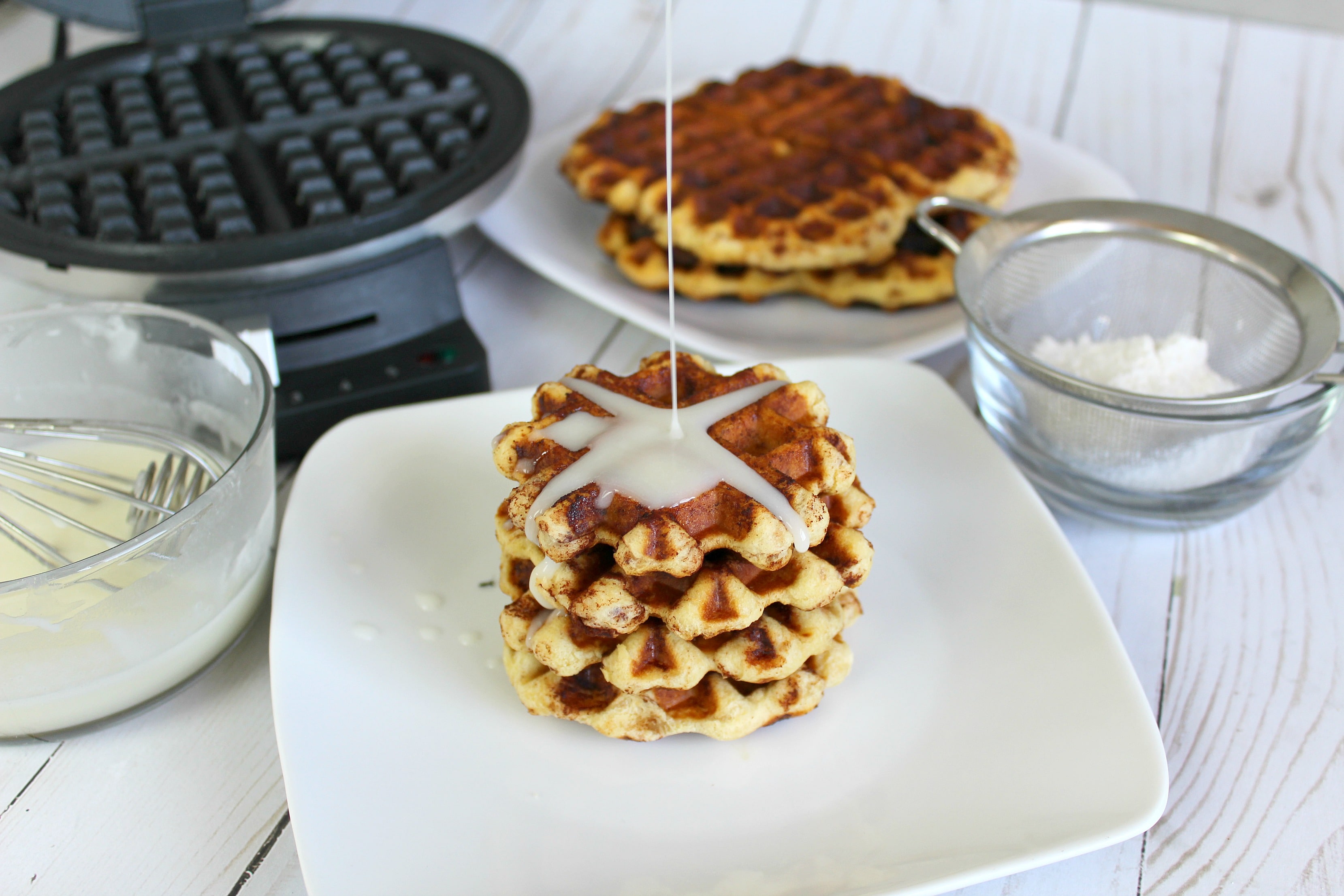 Step 4:  Serve with glaze.  Be prepared for much thanks! (And have an extra can on hand just in case!)
Recipe: Easy Cinnamon Roll Waffles with Creamy Maple Glaze
Summary: The easiest weekend breakfast EVER!
Ingredients
1 roll refrigerated cinnamon rolls frosting (the small ones)

1/2 cup powdered sugar

1/4 cup milk

Cooking Spray
Instructions
Preheat your waffle iron; open cinnamon rolls and remove frosting.

In small bowl, whisk together frosting, milk, & powdered sugar until smooth; set aside.

Spray waffle iron with cooking spray; set cinnamon rolls on waffle iron and press down, cooking for approximately 4-5 minutes until cooked. You may have to press down on the iron during cooking if they start to puff up too much.

Serve with glaze. Be prepared for much thanks! (And have an extra can on hand just in case!)
Preparation time: 10 minute(s)
Cooking time: 10 minute(s)
Number of servings (yield): 4