BIG NEWS!
---
A fresh new version of the Living Well Planner® will be arriving soon—join our waitlist now to be first in line to get a sneak peek of the new design, plus get access to exclusive bonuses & discounts!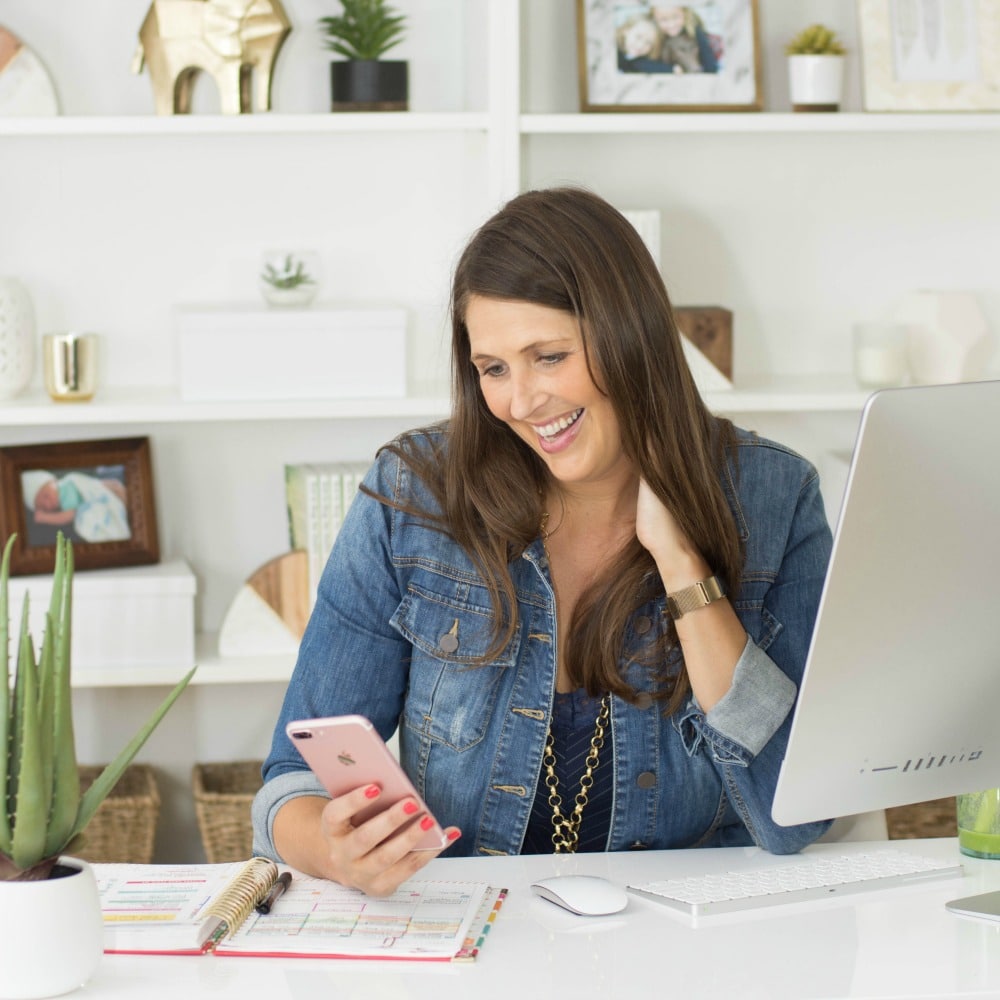 I don't usually write about the business side of blogging here at Living Well Spending Less. My main focus and passion is helping my readers discover simple ways to live better, spend less, and have more time for the things that matter most.   
That said, as someone who earns a full-time income through blogging, the topic of how to start a blog and how to make money blogging is something I get asked about all the time! The truth is that I am incredibly passionate about helping other bloggers—or those who aspire to be—gain the knowledge to do the same.   Don't get me wrong, blogging is by no means "easy money", but it is very possible to earn a full-time living writing about what you love and care about.
I know because I've done it.
Not only that, I've helped thousands of other bloggers do it too.
But it has definitely been a journey.
You see, when I started LWSL, I was a stay-at-home mom to two toddlers, trying to find a way to fill my very long days with something other than filling my cart at Target. My husband and I had been fighting a lot about money, and I figured blogging about this adventure of trying to live well on a budget would give me something to do.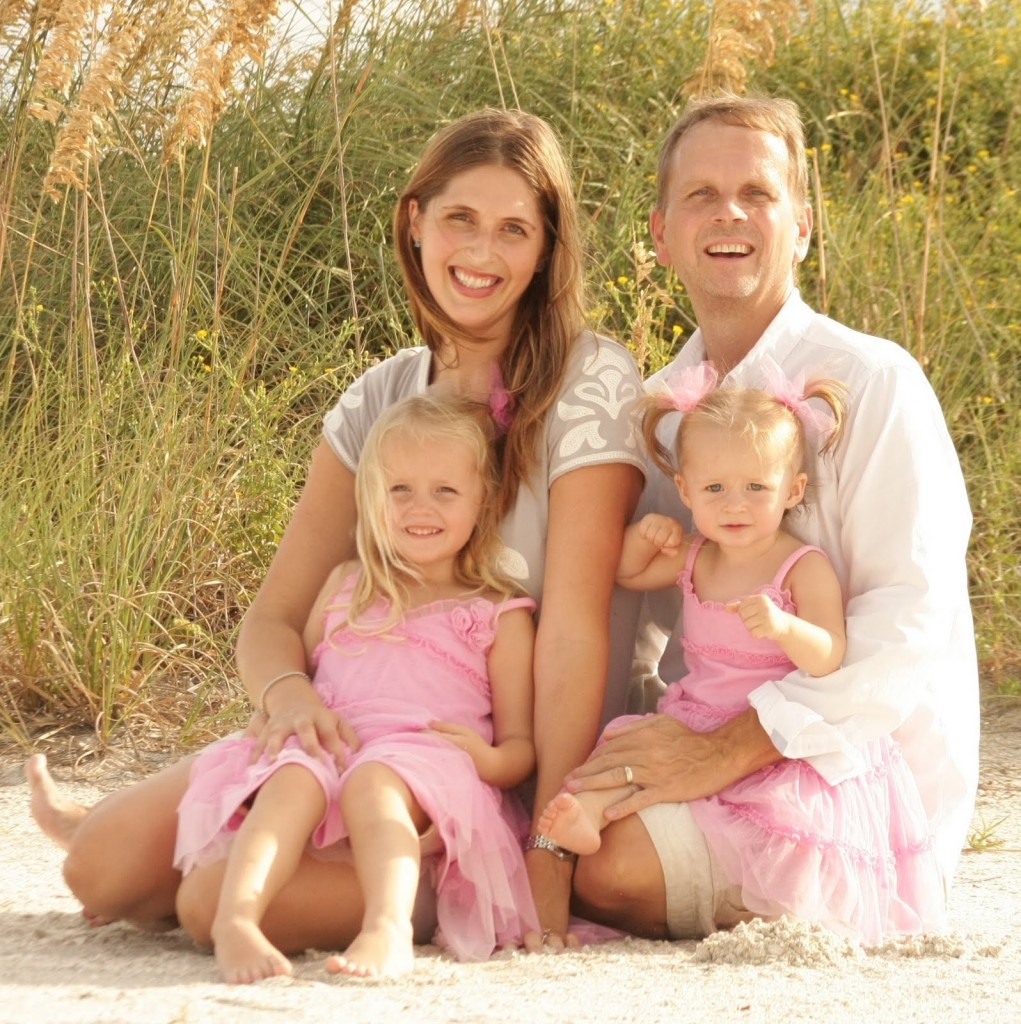 Well.  Little did I know!
But almost immediately, I knew I had stumbled upon something really special, this whole other world of blogs and blogging and bloggers that I wanted to be a part of. Within just few weeks of starting, I told my husband that my goal was to make enough money blogging that he could quit his job.
He looked me straight in the eye, and told me that might be the dumbest thing he had ever heard.
"You can't make money on a blog," he said, "it's just not possible!"
I can't really explain what made me keep going, even in the midst of my husband's complete and utter disbelief, but I just somehow knew that this was the path I was supposed to be on.
And so I set out to learn everything I could about blogging—how to navigate the technical stuff, (even though I am SO not technologically savvy!), how to be a better writer, how to grow my traffic, and how to actually get paid for all the time I was putting in. I'm not going to lie—it was hard sometimes (especially the tech stuff!) I got very frustrated. I made a lot of mistakes. Often I felt like giving up.
Eventually, though, it started to get a little easier. Though I made my share of missteps, I learned a lot of valuable lessons along the way too, and things started to come together. My traffic started growing, as did my income. My husband gladly ate his words (and even apologized!), and in April 2013, he left his job as an aerospace engineer to be a stay-at-home dad.
Living Well Spending Less continued to grow too, to a thriving community of more than one million monthly readers, and into a business that supports not just my own family, but the families of my team members, as well as a variety of philanthropic causes around the world.
But more importantly, the resources that I share here are helping people live better lives. Every day I receive emails from readers whose lives have been impacted by words I've shared, who feel more organized, more balanced, more motivated, and more financially free. So while I'm thrilled that I am able to make a living doing what I love, what I'm most excited about is the opportunity to truly make a difference in the lives of the community here.
But this story doesn't stop with me.
You see, I'm sharing this today because I know there are some of you out there who have a message you want to share with the world as well. Maybe it is a struggle that you've managed to overcome, or a passion for something that you know others would relate to. Maybe you have an idea for a small business that you would like to promote, or maybe you feel called to ministry but aren't sure how to best reach people where they are.
Maybe you've thought about blogging but aren't sure where to begin, or whether it is even right for you. Or maybe you already have a blog, but you feel stuck spinning your wheels, and don't really now how to gain the traction to get it going.
If that's the case, I'd like to invite you to join me for a very special one-time event–the EBA® Build Your Blog Bootcamp.  This free 5-day challenge is sponsored by my blogging course, Elite Blog Academy®, and is designed to help you get your blog up and running in less than a week.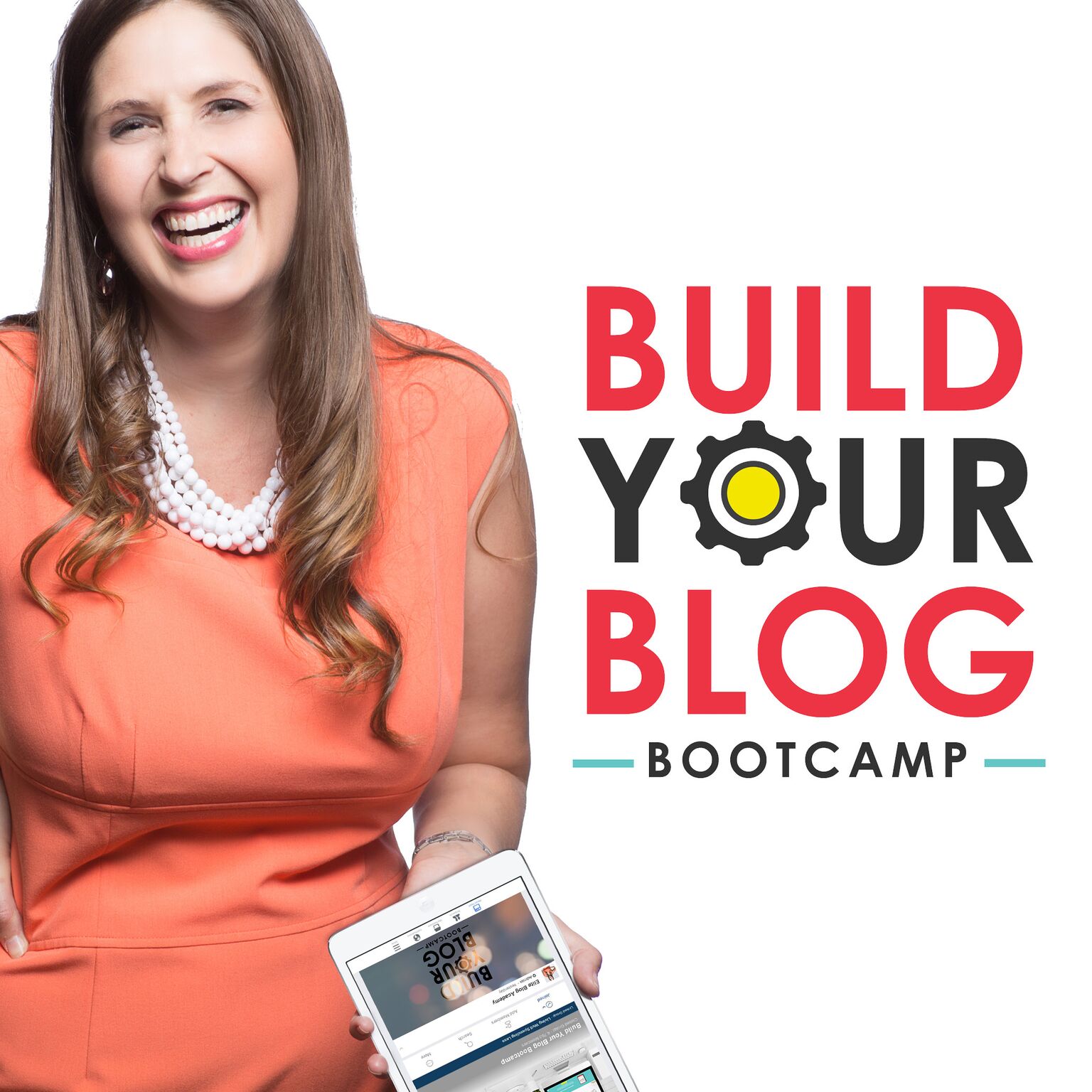 You see, at Elite Blog Academy®, we've discovered that the hardest part for most bloggers is just getting started–learning the basic technology and overcoming the hurdles of trying to get set up, and to get that first post published.
But we also know that everything is whole easier when you've got support, which is exactly what this Build Your Blog Bootcamp is all about.  Each day of the challenge, you'll receive one simple challenge to complete, along with LOTS of support and encouragement from me, my team, and a huge group of amazing EBA® Alumni in a private pop-up Facebook group.  There you'll be able to ask questions, connect with other bloggers, and get detailed instructions for taking those first critical steps towards building your blog.
And also? It's going to be SO MUCH FUN!
Once again, this bootcamp is absolutely FREE to join, and it will give you a great idea of whether blogging might be the right path for you, and what to focus on first if you do think it is something you want to try.  Or, if you've already started a blog but have found yourself getting stuck, this bootcamp will help you get completely unstuck so that you can get rolling.
The 5-Day Build Your Blog Bootcamp starts March 1st, so be sure to get signed up before then! To join, simply click the button below!