DISCOVER THE COURAGE TO BE YOU!
---
Our Do It Scared® Confidence Challenge is designed to help you own your greatness and be more confident in just five days. Join free now, but only for a limited time!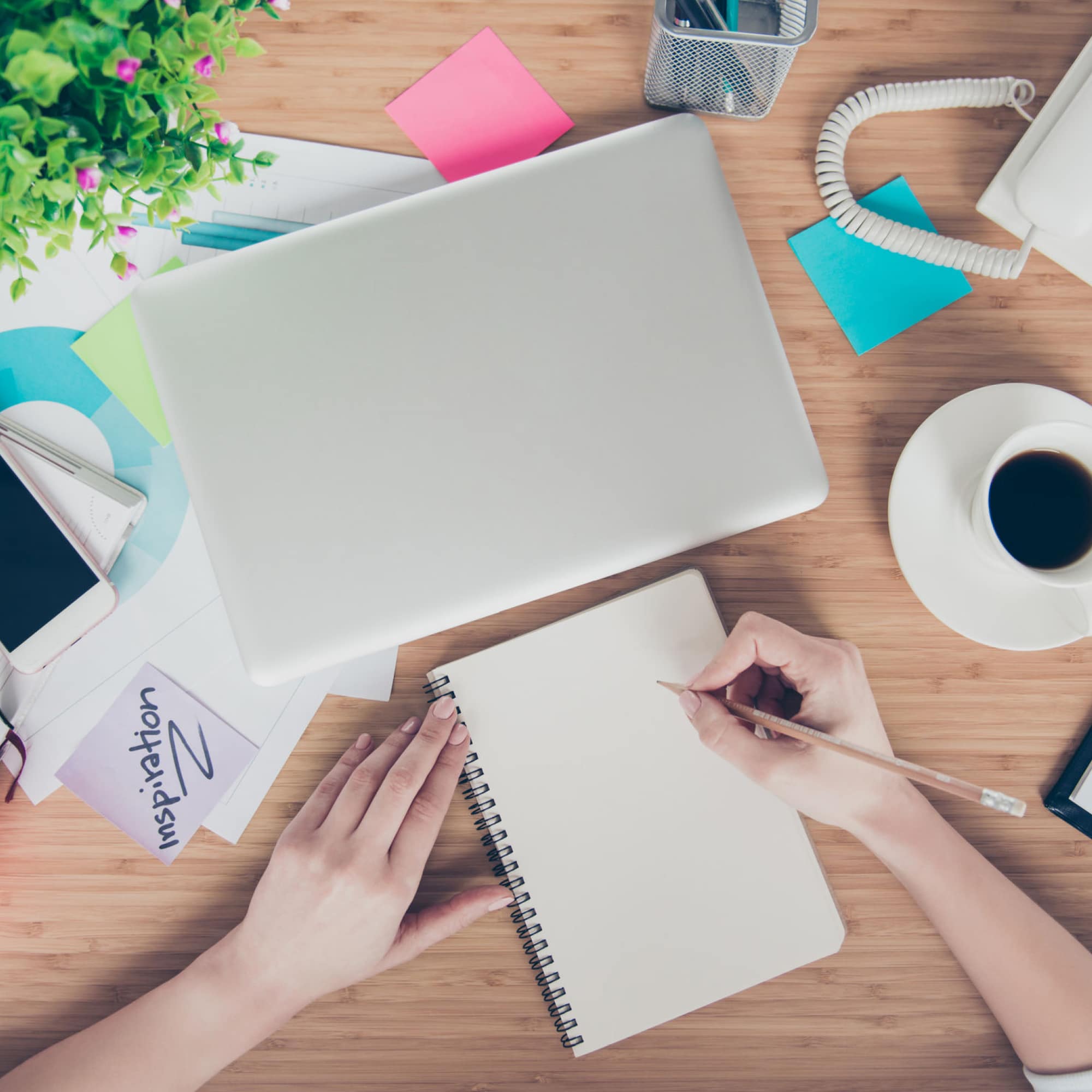 I don't know about you, but I am a total sucker for new beginnings.
Whether it is the start of a new year, spring cleaning time, or any change in seasons, I always get a little giddy at the thought of a fresh start!
DIG DEEPER
---
Good or bad, habits require repetition. Once they become habitual, they become automatic: they no longer require extra thought—we simply do them. Embrace these 10 habits to really change your life!

And right now in the Soukup family, we are right in the midst of a whole list of changes and new beginnings.  We just got back to Florida after a summer away, we've got new teachers, new routines, a new set of rules and chores and bedtimes.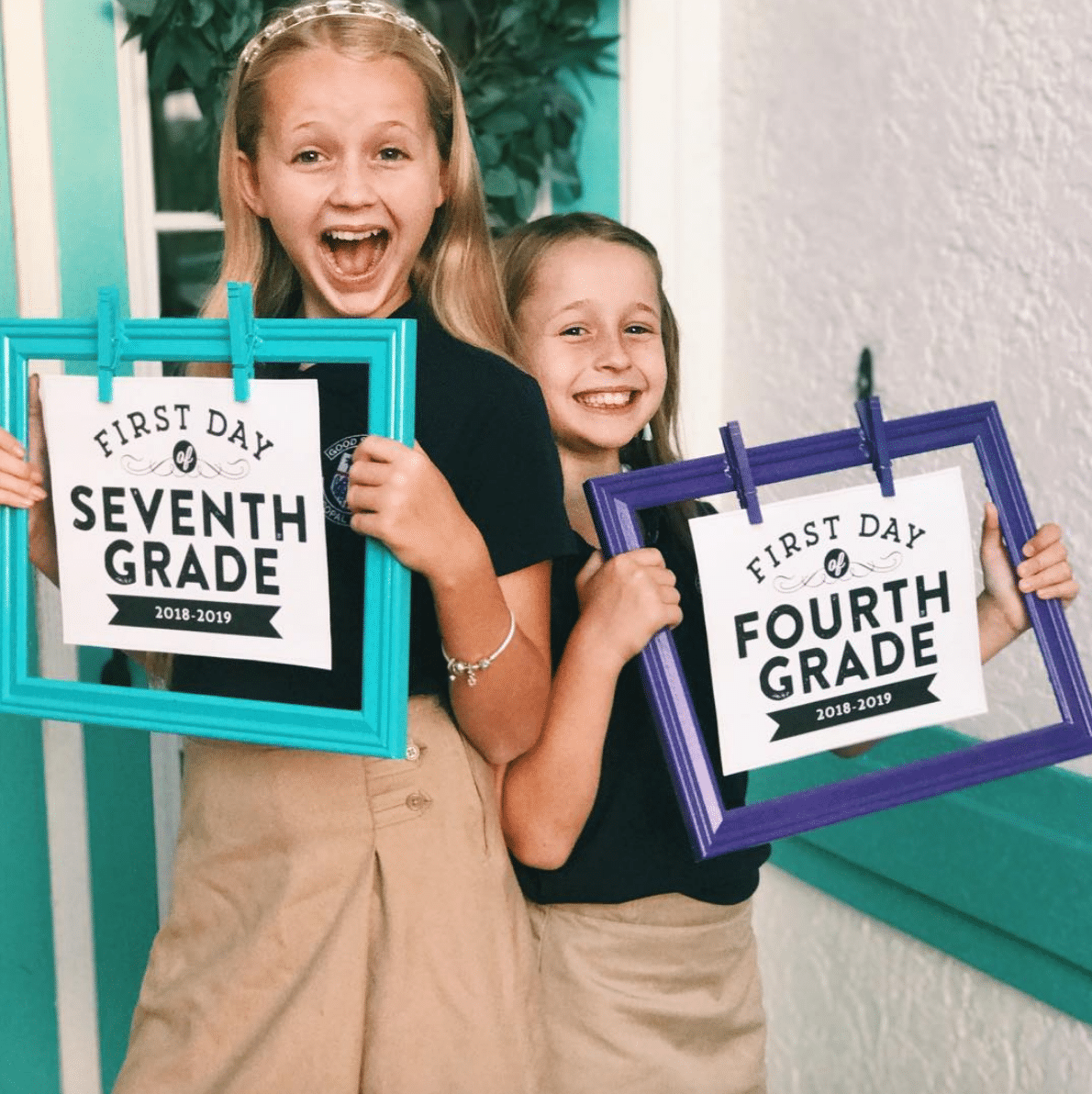 And all this change is pretty exciting.  It's also a little bit scary.
As moms it is always nerve-wracking to watch our kids venture into uncharted territory, not knowing whether they will soar or stumble.
But the truth is that back-to-school time is usually a time of fresh starts and new beginnings for us too!  This is the time of year where we settle into new groove, commit to new activities, and try to take back our lives from the chaos that inevitably happens over the summer, despite our best intentions to stay focused.  Fall is our time to get reorganized, get our budgets back on track, and to maybe even find a little time for ourselves again.
But just like for our kids, these new beginnings can be both exciting and scary at the same time.
It's exciting to think about all the possibilities that this clean slate has to offer, but scary to think about what could go wrong.  What if we put ourselves out there—volunteer for a new activity, try to start a new business, attempt to get back in shape, or perhaps even join a new book club—and something goes wrong?  We screw up, or worse yet, we fail or rejected?
Someone once wrote "Never use your failure yesterday as an excuse for not trying again today. We may not be able to undo damages, but we can always make a new start."
The thing I always tell my girls—and the thing I reminded them last week, as they nervously set off for their first day of school, was, "courage doesn't mean you're never scared.  Courage is feeling scared and doing it anyway."
In other words, sometimes we have to do it scared.
And so, my challenge for you this fall, as we head into a whole new season, is to start fresh.  Let this fall be a brand-new beginning for you!  We've all had dark and frustrating or chaotic and overwhelming times at some point or another, but it sometimes it is that darkness that lets us appreciate the light.
And now at the beginning of a new month and a new season, we get a do-over.  It's a free pass. So dare to do that thing you've pondering. Dare to push yourself past your comfort zone, and have the courage to do it scared®.
You've got this—I promise.
**IMPORTANT UPDATE**: Please note that the September 1st shipment of our floral Living Well Planner® is now sold out. Our last shipment of the year will begin shipping on November 15th.
You can still place your order now to take advantage of our pre-order pricing, but you will not receive your planner until November. Please be aware that all planners are shipped in the order received.
Because quantities are limited and selling faster than anticipated, we recommend placing your order as soon as possible.
If you need a planner sooner than November, you can still order our Limited Edition Blue Stripe planner HERE.
You see, as a special gift, you'll receive my 2 very favorite sticky note pads FREE with your planner purchase—the Weekly Wizard™ (an $8.50 value) and the Daily Do-It™ (a $9.50 value).  Both are designed to work with the planner to help you better organize your week and your days, respectively, by helping you prioritize your to-do lists to make sure that the most important things get done first.  Best of all, you can stick the right into the weekly planning pages of your planner to keep yourself on track all week long!
It IS possible to crush your goals and create a life you love, even in the midst of a never-ending stream of responsibilities.
Order the Living Well Planner® today, and get started right away!