Stuck at home? Don't miss 21 of the Best Educational Resources and Activities to keep kids active, learning and engaged at home!
Finding yourself suddenly having to be at home for a few days (or weeks) with your whole family can be quite stressful. What are you supposed to do all day? How are you going to keep everyone entertained, fed, learning, and from going stir crazy (yourself included)? We've got you covered!
While technology and screen time often gets a bad wrap, in times of need (such as school closures or national emergencies), there are many incredible educational resources out there that come in handy when you need them. From learning the alphabet to science and art projects, and watching educational shows to virtual tours, there's a little something for every age group.
21 Best Educational Resources and Activities for Kids at Home
Here are some of our favorite educational resources and activities for kids at home!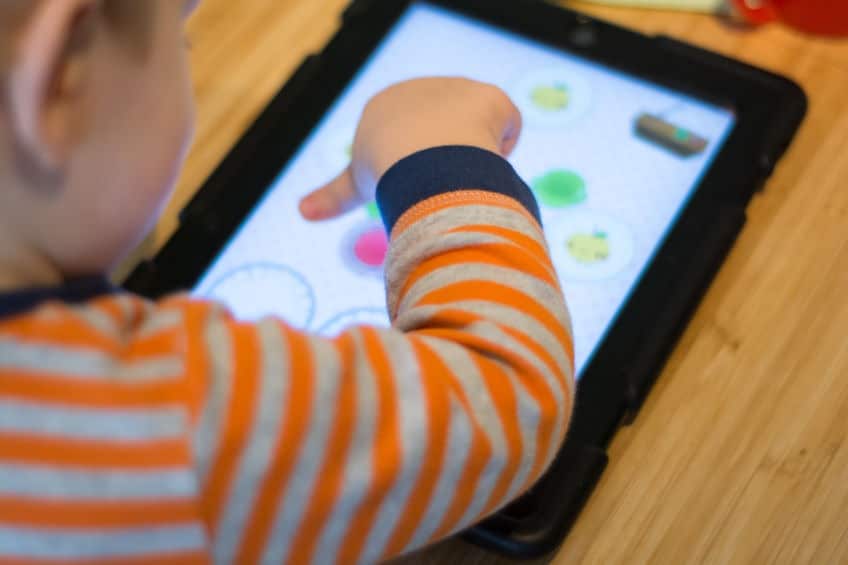 EDUCATIONAL APPS + SITES
PBS Kids is one of the best apps out there for having a host of educational shows at your fingertips. Check out their show app and their game app where you and the kids can go on adventures with Clifford, Curious George, Wild Kratts, Sesame Street and more!
Khan Academy Kids is a great app for preschoolers and up! They are a nonprofit with a mission to provide free, world-class education for anyone, anywhere. Learn phonetics, get familiar with letters, go on math missions, problem-solving quests and more.
This is a favorite among youngsters who create their own "monster" to go on a reading adventure through space. What's great is there are three different levels to choose from depending on a child's reading level; basic sound and letter recognition, reading words, and onto reading sentences. It's free through the Usborne Foundation and can be played on the computer or downloaded to a device.
A site created by Dr. Stephen Shutz whose focus is on helping children with un-timed, multi-sensory interactive games that allow children to see, hear, and touch as they learn.
For older ones at home, Teaching Remotely helps to keep students academically active with 20 days of meaningful learning journeys.
A longtime favorite for teachers, families, and kids, National Geographic Kids has all kinds of different activities and online adventures for children of all ages to learn about the natural world around them.
ABCmouse helps kids learn to read through phonics, and teaches lessons in math, social studies, art, music, and much more! Geared to kids ages 2 to 8. Right now they're running a special so head to https://www.abcmouse.com/redeem and use code: SCHOOL2568 for a free trial.
This site offers reading skills and comprehension building for kids 3 to 15+ Little monsters run through a series of different activities and adventures building on their reading skills.
This is a great site that shows kids a quick five-minute video answering some of their real-life questions such as; why do we get goosebumps? Why does soap make bubbles? Can a turtle live outside of its shell? Sign up to receive a video answering a question every week that inspires your kids to ask questions!
Sick of shows that don't stimulate your child's mind? Homeschool Hideout has created a list of over 150 educational shows on Netflix! Use them in your homeschool or just for fun whenever the tv is on!
Adventures in Family-hood takes you on an exploration of zoos, aquariums, museums and destinations around the world without leaving home. Here are 20 virtual field trips you can take with your kids today!
If you're stuck at home, Travel and Leisure has compiled a list of 12 famous museums offering virtual tours you can take from the comfort of your own home!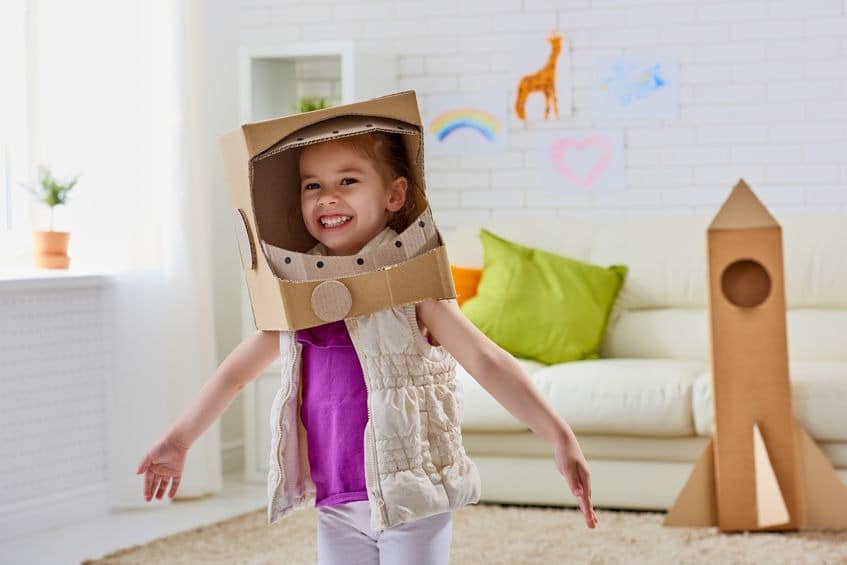 MOTOR + S.T.E.M. ACTIVITIES
Help your kids learn how to type via touch typing online using TypingClub's free typing courses. It includes 650 typing games, typing tests, and videos.
A live stream show by Science Mom and Math Dad that features a science lesson, math activities, interactive games, and stories. Science and math lessons are aimed at kids age 7-12, but this is a family-friendly show that is for BOTH kids and parents who would also like to participate in the lessons and a few crafts.
Not sure what to do with baby's venturing into toddlerhood and toddlers themselves? This is an amazing site that has a host of different STEM activities to keep toddlers busy playing as they learn. Win-win.
Find yourself with a few boys at home and wondering how to keep their busy bodies active and learning? Raising dragons is created by a mom of three boys and she has a huge assortment of different activities to help kids expend energy and learn all while playing.
What's more fun than getting the family together to play some really cool games! Here are some of the best family games for ages 7+ that build connectivity, work on problem-solving skills, and are just plain fun.
Do your kids love Legos? Then you'll want to head here to grab this really cool 30-day free printable lego challenge! Prompt your builder by a different story each day that they have to build. The whole family can get behind this challenge!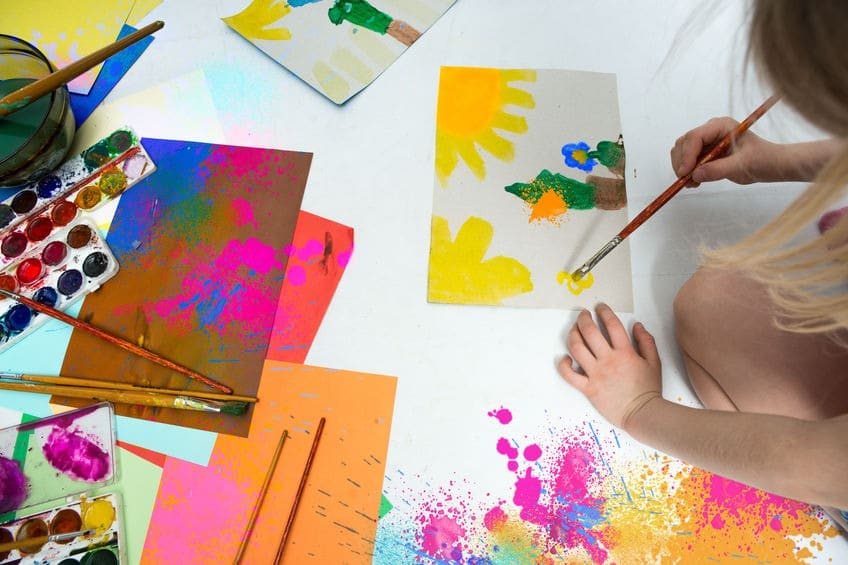 ARTS + CRAFTS
Stay busy and teach your little ones that the best gifts always come from the heart. These 10 fun, creative, and simple crafts will not only keep everyone busy, but they will also work on their fine motor skills as they gain the satisfaction of creating something by hand for someone they love.
An art studio in Ohio that goes live daily with free art classes the whole family can partake in. From painting peg dolls to painting templates, there is a little something for every artist in the family.
The zoo hosts Home Safari Lives each weekday at 3pm EDT while schools are closed this month. They're making children's hiatus from school fun and educational by highlighting one of their amazing animals and are including an activity you can do from home.
Don't have access to social media? No worries! All videos will be posted on our website and to our YouTube channel shortly after the Facebook Live ends.
Whether you're all at home, getting together for a reunion, or stuck at home due to a national emergency, these ideas are sure to help you and the family stay entertained and educated. And don't forget to venture outside as the weather gets nicer! Put on your mud boots, grab a magnifying glass, a journal, and take a walk around the neighborhood (making sure to isolate to just one another) or into your woods to explore! There's nothing that calms kids down more than some time outside.
Other related articles:
Pin for later:

TAKE BACK CONTROL OF YOUR HOME LIFE
---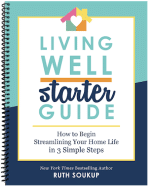 Ever feel like you just can't keep up? Our Living Well Starter Guide will show you how to start streamlining your life in just 3 simple steps. It's a game changer--get it free for a limited time!
If you love this resource, be sure to check out our digital library of helpful tools and resources for cleaning faster, taking control of your budget, organizing your schedule, and getting food on the table easier than ever before.