I'm not gonna lie–I love me some Whole Foods! It's got an amazing selection of healthy, organic, all-natural, vegetarian-friendly food. The deli is flat-out ahhhhhmazing, and the cheese and wines….just YUM. But save at Whole Foods? Is that even a thing?
After all, this is the place that is often referred to as Whole Paycheck! And this reputation has caused many budget-conscious shoppers to steer clear of Whole Foods in favor of discount stores like ALDI and other local or regional grocery options. And I don't blame them!
Smart Ways to Save at Whole Foods
But times are changing. Whole Foods popped onto the high-end grocery store scene in 1980 in Austin, Texas and grew into a chain of over 400 stores—but Amazon recently acquired Whole Foods Market and slashed prices drastically—as much as 40% on staple items!
By following these smart shopping tips, it's certainly possible to save at Whole Foods Market. The selection of healthy, whole and organic foods is practically unparalleled. They carry many hard-to-find specialty items including unique produce (oyster mushrooms and persimmons, anyone?) and gluten-free, vegan and allergy-friendly products. So, if you haven't checked out Whole Foods lately, you may want to give them another shot (even on a budget)!
Here's how to shop at Whole Foods Market on a budget…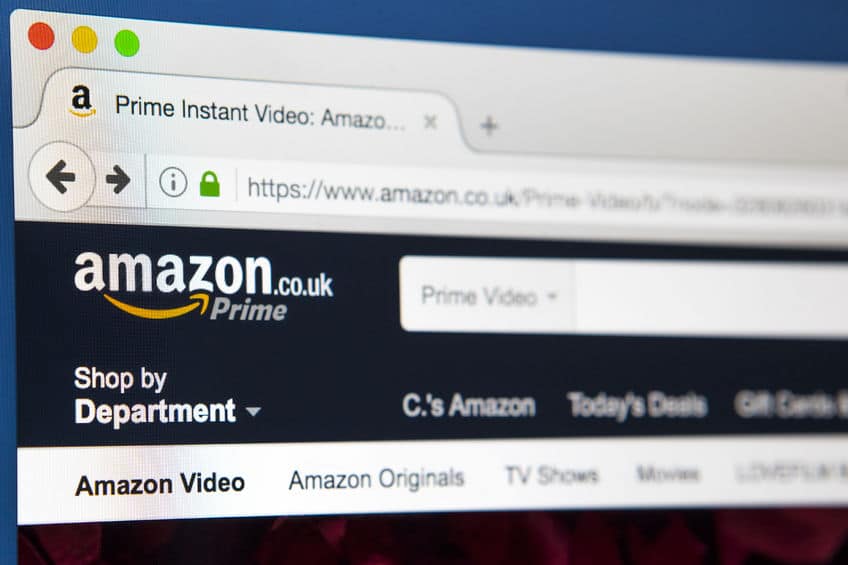 1. Use Your Amazon Prime Membership
Amazon Prime members receive 3% cashback on their purchases at Whole Foods. Amazon Prime members who use their Amazon Prime Visa get 5% back. Prime members can also get free two-hour delivery in certain locations and may receive other discounts and rewards. These Prime benefits are among many of the recent changes since the Amazon acquisition. Some stores now provide lockers where you can pick up your Amazon purchases when you come in to shop. If you're a Prime member, check on discounts and rewards before you visit Whole Foods. You may be pleasantly surprised!
2. Download the Whole Foods App
The simplest way to save at Whole Foods is to download the Whole Foods app. You'll receive a digital barcode to scan at checkout and apply any current offers to your purchase. You'll also get access to great digital coupons, see weekly specials, and discover more about events and activities at your local store. The app is a great planning tool and will really help you save during your next Whole Foods shopping trip.
3. Sign Up for the Newsletter
Whole Foods sends out several weekly newsletters, which are stocked with information and helpful tips, as well as news about deals. You can opt in to receive several different streams of information: company news, local sales, recipes, and news about their charitable work as well. There are several different newsletters released each week, so don't miss a chance to stay in the loop!
4. Check the Sales Flyers for Weekly Deals
In addition to their newsletters, Whole Foods also offers a weekly sales flyer. This flyer is available online and shows chain-wide deals as well as specials specific to your local store. The sales cycle typically begins on Wednesdays, so check weekly before you shop. Whole Foods stores also feature occasional Friday sales and special holiday sales. Markdowns on produce and meat begin on the weekends.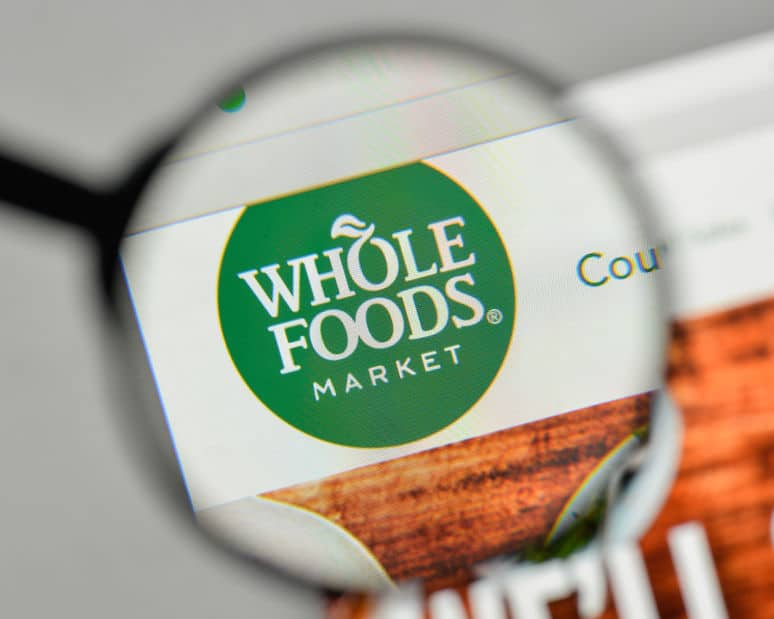 5. Follow Whole Foods on Social Media
Whole Foods also promotes special deals on their social media pages. Many stores have their own local social media pages across many different channels. Following your local Whole Foods Market store's page may clue you in to different sales and promotions specific to your area and following the main Whole Foods pages on Facebook and Instagram will keep you apprised of news, events and savings opportunities.
6. Watch for Yellow & Red Tags
At Whole Foods, clearance and discounted items are indicated with yellow and red tags. Often these items aren't advertised, but as you shop, glance down the aisles for any special bargains. The packaging may be changing on these items, the line may be discontinued, or they may simply be approaching their expiration date. This means big savings for savvy Whole Foods shoppers.
7. Ask for Sales in Store
Whole Foods offers GREAT customer service (more on that to come). Ask the customer service desk about any local or in-store specials. Sometimes these discounts aren't advertised. It also pays to ask about sales at the meat, fish and cheese counters. Sometimes there are extra deals for customers who are willing to buy a small amount left over from another customer.
8. Ask About Free Treats for Kids
Whole Foods Market is great for family shopping. Ask at the service desk about joining the Whole Kids Club, where your kids get a free treat (apple, animal cracker or fruit snack) whenever you shop. They also feature special kids' classes and healthy activities featuring local vendors.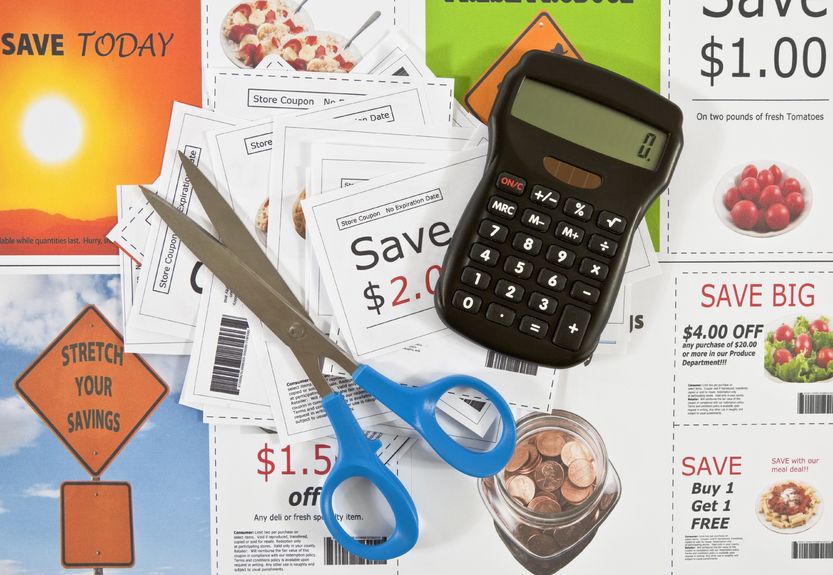 9. Coupons Work (and You Can Stack 'em)
Whole Foods honors manufacturers coupons, so do your research beforehand, using a coupon app or by searching online. Not only does the store honor coupons but they allow you to stack coupons as well and combine deals for even more savings.
10. Use Discounted Gift Cards
One trick very savvy shoppers use to save at Whole Foods is to purchase discounted Whole Foods gift cards. Find these cards online at outlets like Gift Card Granny for 5-10% off the face value. Buy the gift cards ahead and then use them toward your grocery purchase. Easy savings! Click to Tweet
11. Use Discount Apps
Shopping apps like Ibotta allow you to shop at any grocery store and earn rewards. Use the app to scan the items you purchased at Whole Foods to receive cashback. Many times, the rewards are offered on brand-name items, but sometimes reward apps also give cashback on staples like bread, milk or eggs—regardless of brand.
12. Use a Deli Punch Card
Many of the deli vendors at Whole Foods offer punch cards. Buy 10 sandwiches, get your 11th free. There are also punch cards available in the health and supplement section of many Whole Foods Market stores. The customer service desk of your local Whole Foods is happy to share the punch card options available at your store.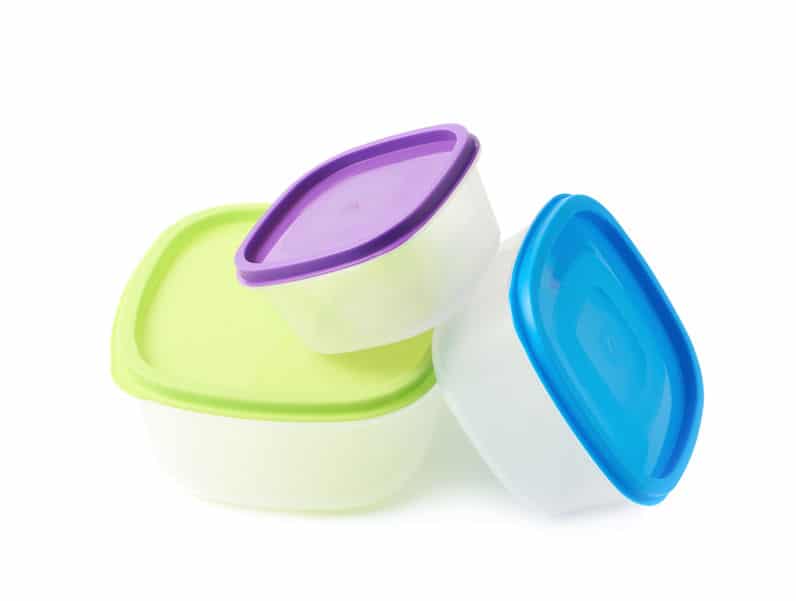 13. Bulk Buys: BYO Container
If you want to save a little on bulk purchases, bring your own container. You can get the container weighed at the front desk and avoid being charged for the extra weight on your purchases. Yes, the bulk buy containers are very light, but you may shave a few cents of your final purchase. Buying in bulk in general is a great way to save on cereal, beans, grains and more. Compare the prices on these items with the pre-packaged counterparts. You may be shocked at the savings difference.
14. Save on Cases and Big Purchases
Need to stock up on a favorite item? When you purchase a whole case of certain products, you'll receive a 10% discount! For most items, a "case" means either six or twelve (or grains and rice over 15 pounds). Buy six bottles of wine and receive 10% off! You can also save if you purchase over three pounds of meat (ask at the butcher counter if your purchase qualifies).
15. Bring Your Own Bag
You'll receive a $.05-.10 bag refund on your bill if you bring your own reusable bags from home, rather than using the store's bags. The store offers paper bags as well as reusable bags for purchase but bringing your own is an easy way to save a little on your final bill.
16. Return Milk Jugs
Return glass milk jugs to the store to receive a small refund. Many people don't realize a bottle deposit is automatically added to their purchase (it's usually less than a dollar but varies by dairy and area). Simply returning these glass bottles so dairy farmers can reuse them will help you earn money back!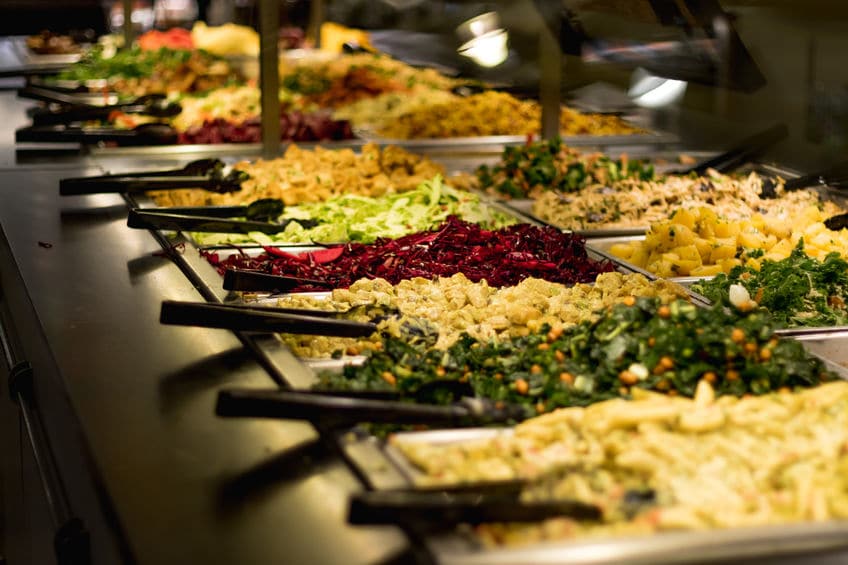 17. Buy Small at the Salad Bar
Whole Foods has a fabulous salad bar! Keep your salads lightweight to avoid paying higher prices for melon, beans and other heavy items. The salad bar is also a great place to purchase one or two items if a recipe calls for a small quantity. A few ribs of celery are cheaper at the salad bar, rather than buying a whole bunch you won't use up.
18. Ask for Small Amounts
If you only need half a head of cauliflower or a smaller wedge of cheese, be sure to ask if they'll cut and rewrap it for you. Whole Foods is surprisingly accommodating when it comes to repackaging produce and items at the cheese counter. Obviously, the request for produce must be within reason (you probably can't purchase half an orange) but it's worth asking especially about more exotic items. As for the cheese counter, there are also "cheese orphans" available, which are tiny chunks of leftover cheese from the larger cuts. They're more than happy to give you just the right quantity you need.
19. Save at Whole Foods with AMAZING Samples!
Another great aspect of Whole Foods? Their liberal sample policy! If there are any items you aren't sure about, you can almost always sample before you purchase. Sample produce and taste deli items. Sampling is even permissible on certain packaged foods as well. Again, don't plan on "sampling" your way through lunch, but they're happy to accommodate a taste test if you'd like to try before you buy.
20. Buy Frozen Fish
Did you know most fish is frozen before it's shipped to the store? Often fish you buy in at the counter has already been thawed after being shipped on ice. Rather than paying full price at the fish counter, look through the frozen fish section. You may find better deals and taste on par with the counter selections.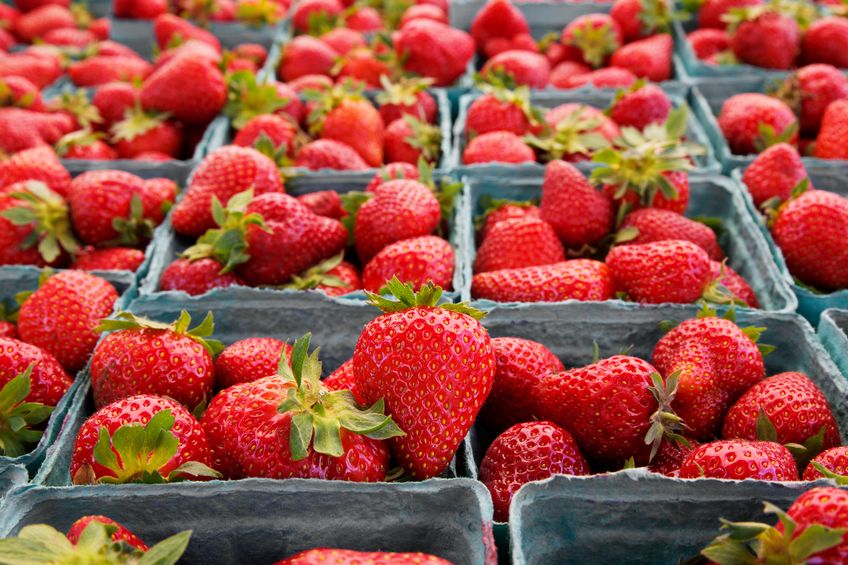 21. Buy Seasonal
If you're shopping at Whole Foods Market on a budget, keep in mind, produce is almost always at a better price when it's in season. Similarly, holiday items—turkey at Thanksgiving, ham and asparagus at Easter—are usually on special. If you want to save money on your purchases, buy items during their freshest season. Strawberries are much more expensive in December than they are in June.
If you want to save money on your purchases, buy items during their freshest season.
22. Don't Buy Convenience
Pre-sliced fruits and veggies, and frozen meals are a major convenience, it's a fact. Unfortunately, there's a price to pay for the ease of preparation. This is true at any store and Whole Foods is certainly no exception. If you're shopping at Whole Foods Market on a budget, plan on spending time chopping and preparing foods (no big deal, though—you can create 10 Meals in an Hour and have plenty of convenient meals stocked in your freezer).
23. Buy the 365 Everyday Value Brand
Whole Foods carries their own line called 365 Everyday Value. These items are on par with many of the brand-name foods but are priced much lower. The natural and organic line includes nearly every item you can think of, and the quality is excellent. If you want to save at Whole Foods, watch for the 365 Everyday Value version of the items on your list.
24. Shop Online for Pickup or Delivery
In select cities, Amazon Prime members can now order Amazon Fresh deliveries of products from Whole Foods. Whole Foods also offers deliveries through Instacart. Both of these options are huge timesavers, allowing you to plan and shop ahead without the temptation of going into the store (and buying items that aren't on your list). Whole Foods also features catering services with many pre-prepared holiday and specialty dishes available for order ahead and pick up.
25. Save at Whole Foods by Making Smart Returns
Another great way to save at Whole Foods is with their very generous return policy. They will allow you to return products opened or unopened for any reason, as long as you have a receipt. This refund guarantee allows you to buy with the assurance if you don't like an item you can always get your money back. Shop with peace of mind!
Surprised? Whole Foods Market is a great place to shop and yes, you will find awesome deals—even on a budget. If you've been avoiding Whole Foods because you thought they were too pricey, you may want to give them another shot. With these smart grocery shopping strategies, you won't end up spending your whole paycheck!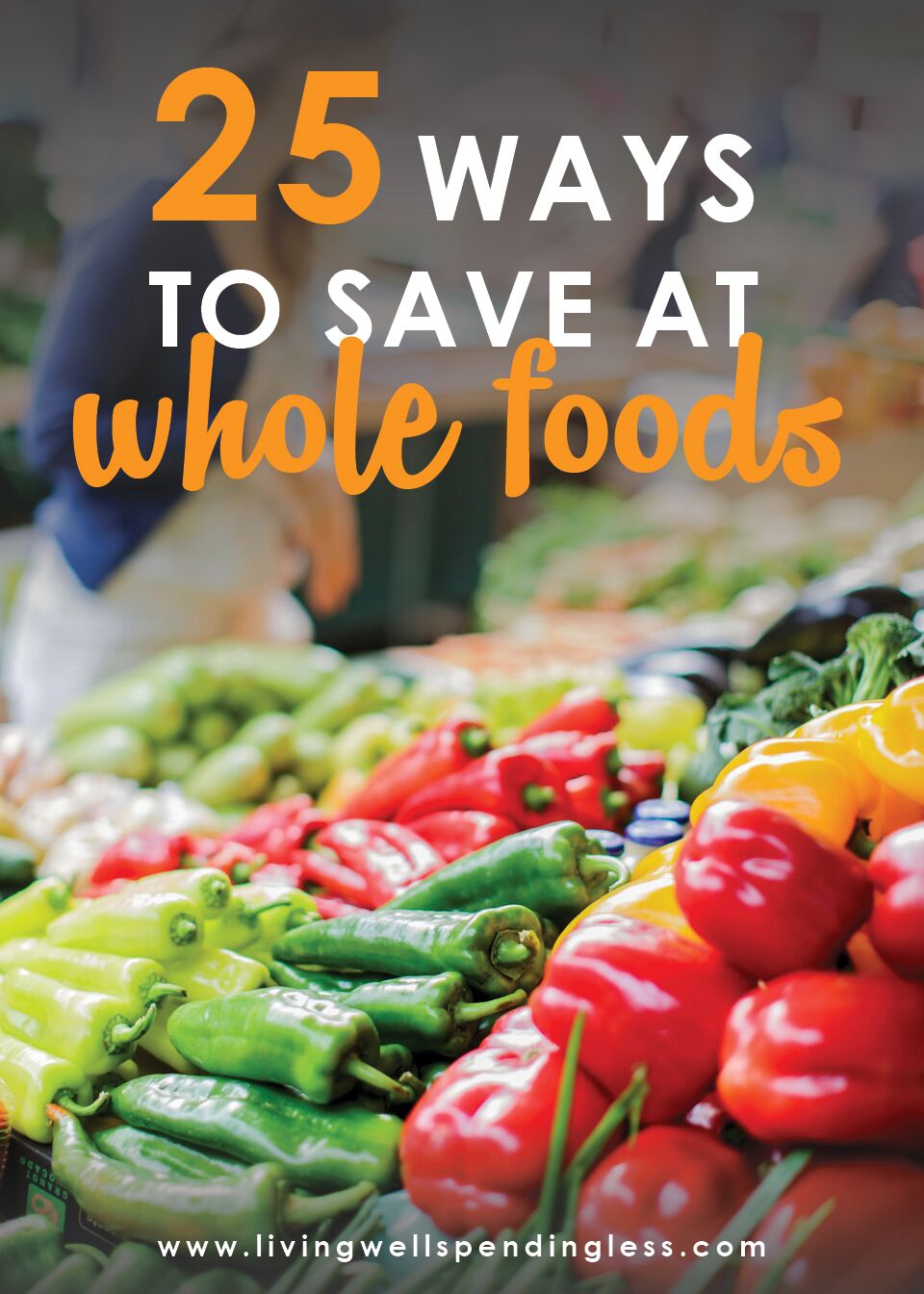 TAKE BACK CONTROL OF YOUR HOME LIFE
---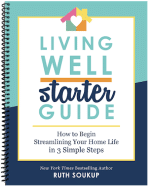 Ever feel like you just can't keep up? Our Living Well Starter Guide will show you how to start streamlining your life in just 3 simple steps. It's a game changer--get it free for a limited time!
If you love this resource, be sure to check out our digital library of helpful tools and resources for cleaning faster, taking control of your budget, organizing your schedule, and getting food on the table easier than ever before.