A few weeks ago (or was it months….) I mentioned that we were studying reptiles in our homeschool science class. For reasons that I still don't understand, my normally all-things-pink-and-pretty girly girls are really, really, really fascinated by snakes, lizards, alligators, & turtles.
I suggested a few times that we move on to something else but Maggie, who literally gets attached to pretty much everything–she has been known to burst into tears when I throw away a popsicle stick–begged every time to just do reptiles for "just one more week."
In any case, all that time spent studying reptiles gave us plenty of time to do lots of different reptile-themed activities. We colored & painted an endless stream of pictures, completed classification worksheets for all the different types of reptiles, & made our own reference book about snakes. But our favorite activities–they are my girls after all–were the crafts. We love crafts!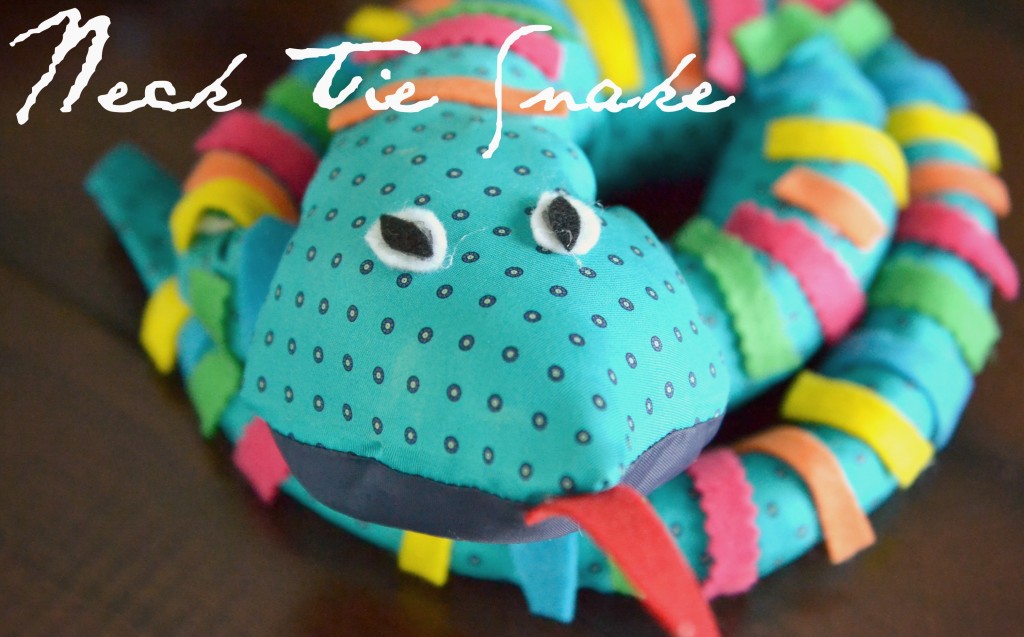 Necktie Snake
Our first project was making these adorable snakes out of my husband's old neckties.
We first stuffed them with batting, (which required a lot of assistance on my part), then hot-glued the two ends closed to keep the stuffing from coming out.
Once the snakes were filled, the girls glued on felt stripes, eyes, and a tongue (all of which I had cut out ahead of time. We used tacky glue for the felt pieces and that seemed to work pretty good–all the felt has stayed on–though Annie needed help squeezing the glue onto the felt.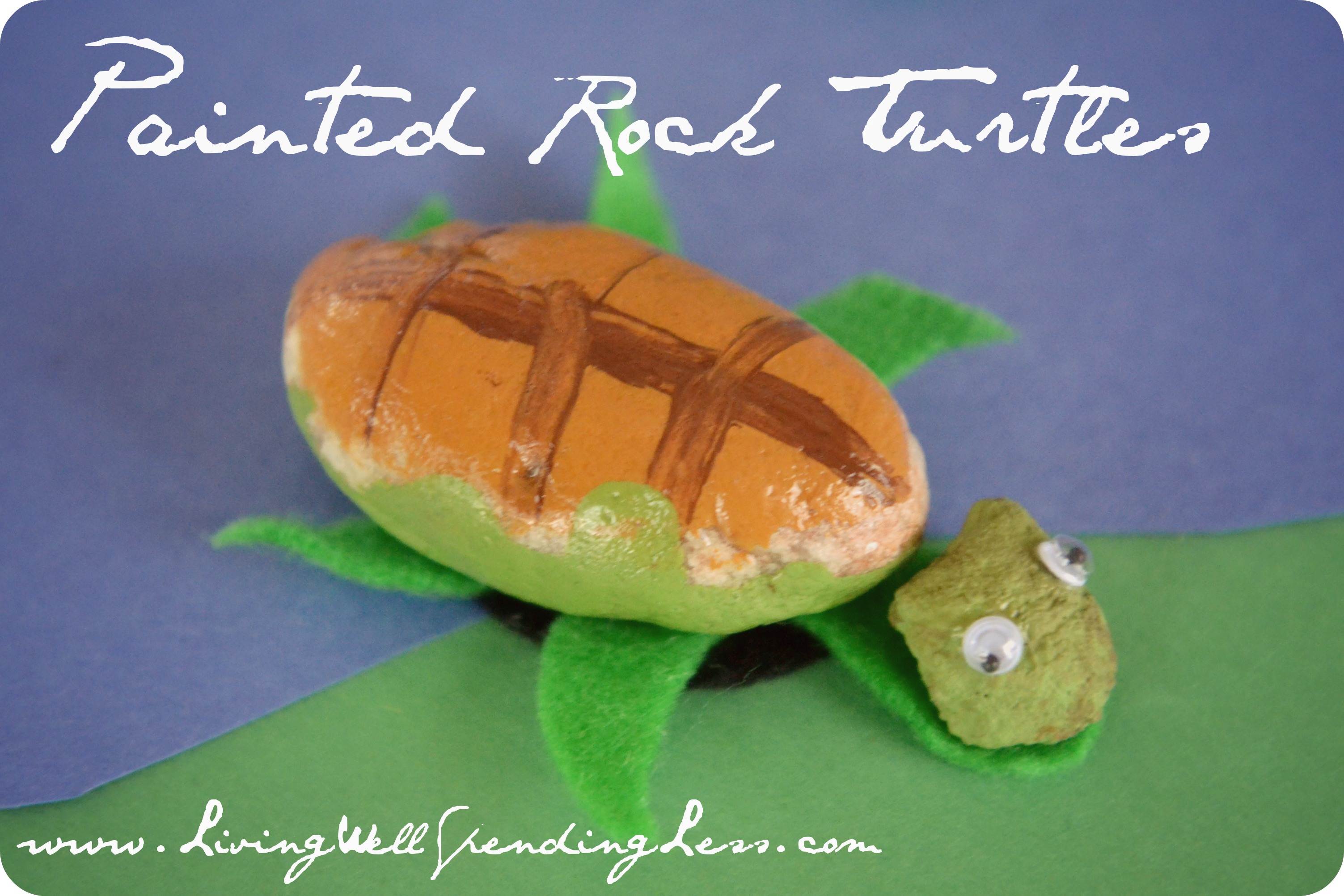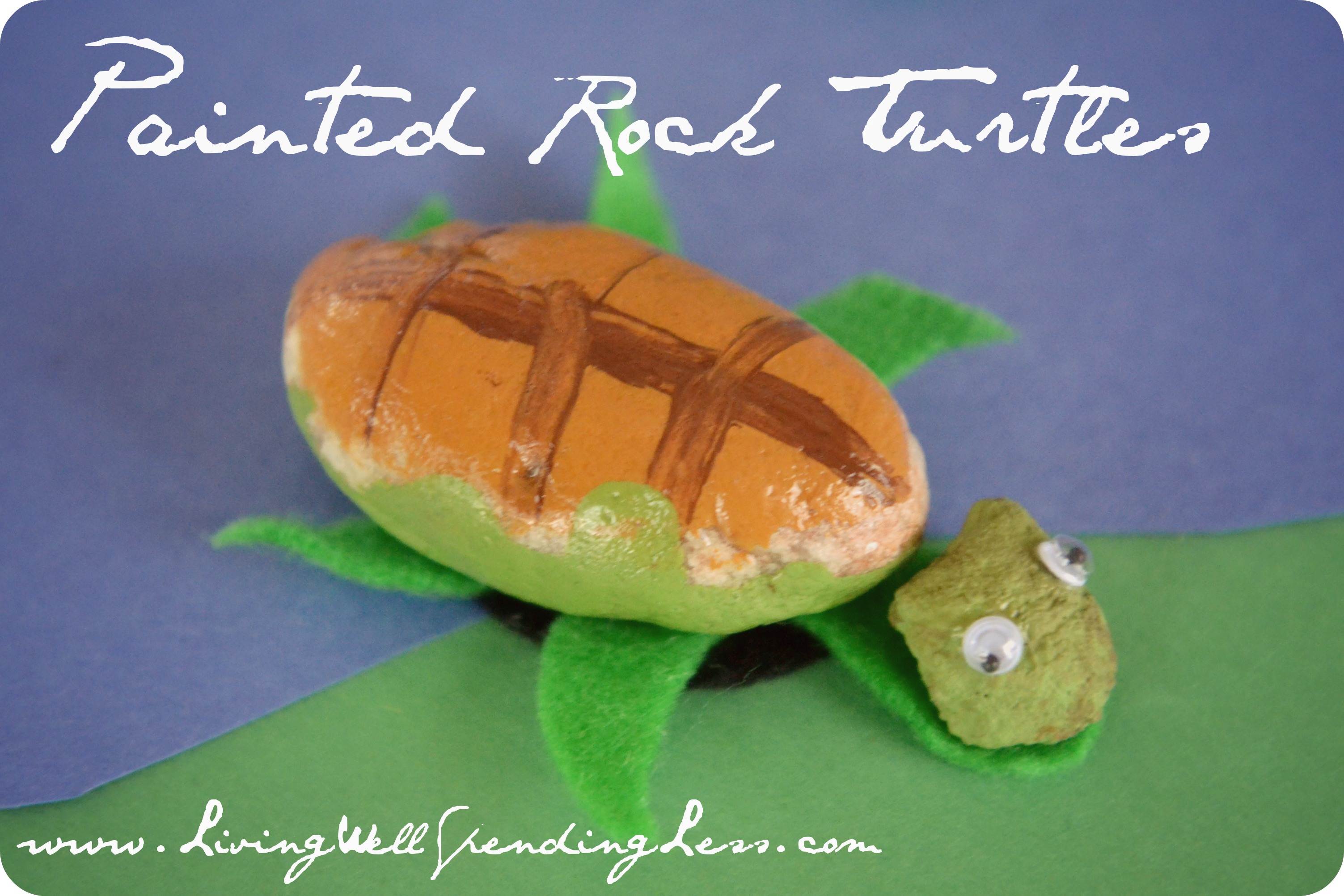 Painted Rock Turtles
Our next project took a couple of days to complete because of the drying time required between steps.
We first gathered some rocks (from our neighbor's flower bed….shhhhhhh), then washed off the dirt and let them dry. We then painted them with green & brown acrylic paint to make them look like turtle shells. Trouble just painted whatever while Princess looked at one of her library books about turtles for inspiration. We also painted a few small rocks to use for the heads.
After the paint was dry, we sealed them with Mod-Podge because everything looks prettier when sealed with Mod-Podge. 🙂
Once that was dry, I cut out felt pieces to use for the legs, tails, & head and the girls glued them on with Tacky Glue. They then glued the head rock to the head felt piece, and glued googley eyes to the rock to finish it off.
Clothespin Alligators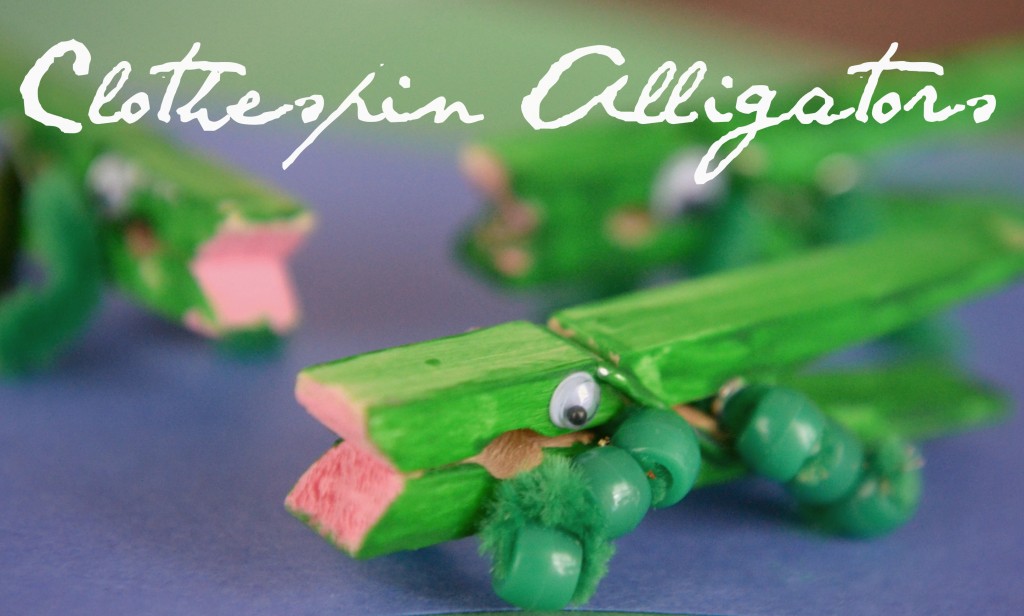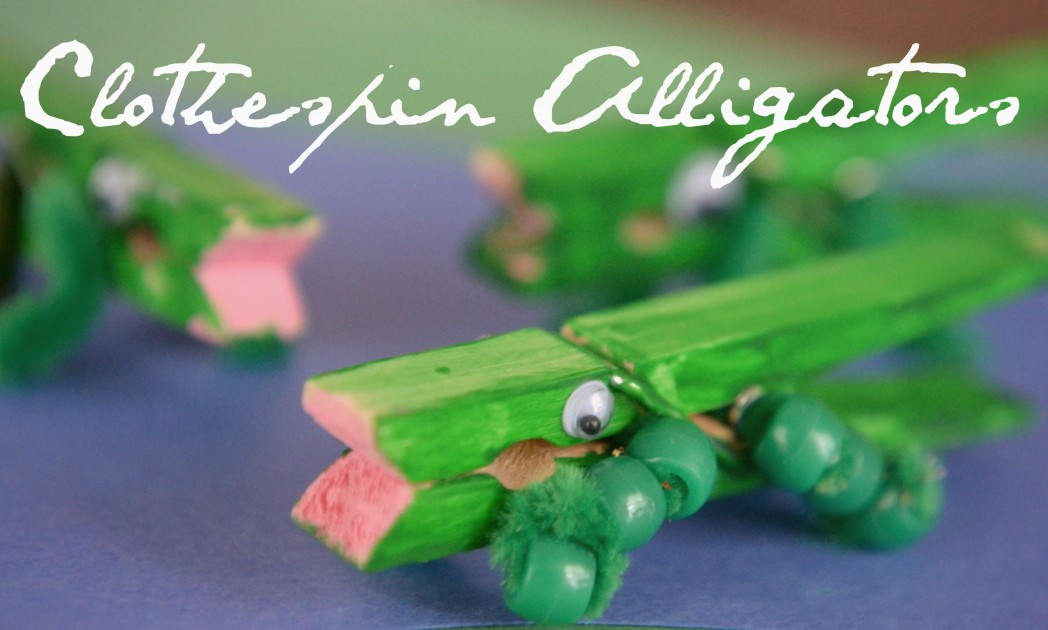 Our last project was a lot of fun too. How cute are these little guys?!
We first painted clothespins with green acrylic paint, using just a tiny bit of pink or red paint for the mouth area.
Once the paint had dried, we cut two short pieces of green pipe cleaner and shoved it through the 2 holes in the clothespins. Some of the legs we just left plain; others we beaded with a few green beads.
We finished them off by glueing eyes to either side of the "head."
*   *   *
It is hard to say which one was our favorite because they were all a lot of fun to make. It can sometimes be a challenge to find craft projects that are both fun and doable for both a 3 and 6 year-old, but all 3 of these were easily adapted to both girls' skills. I'd love to hear from y'all….which one do YOU like best?