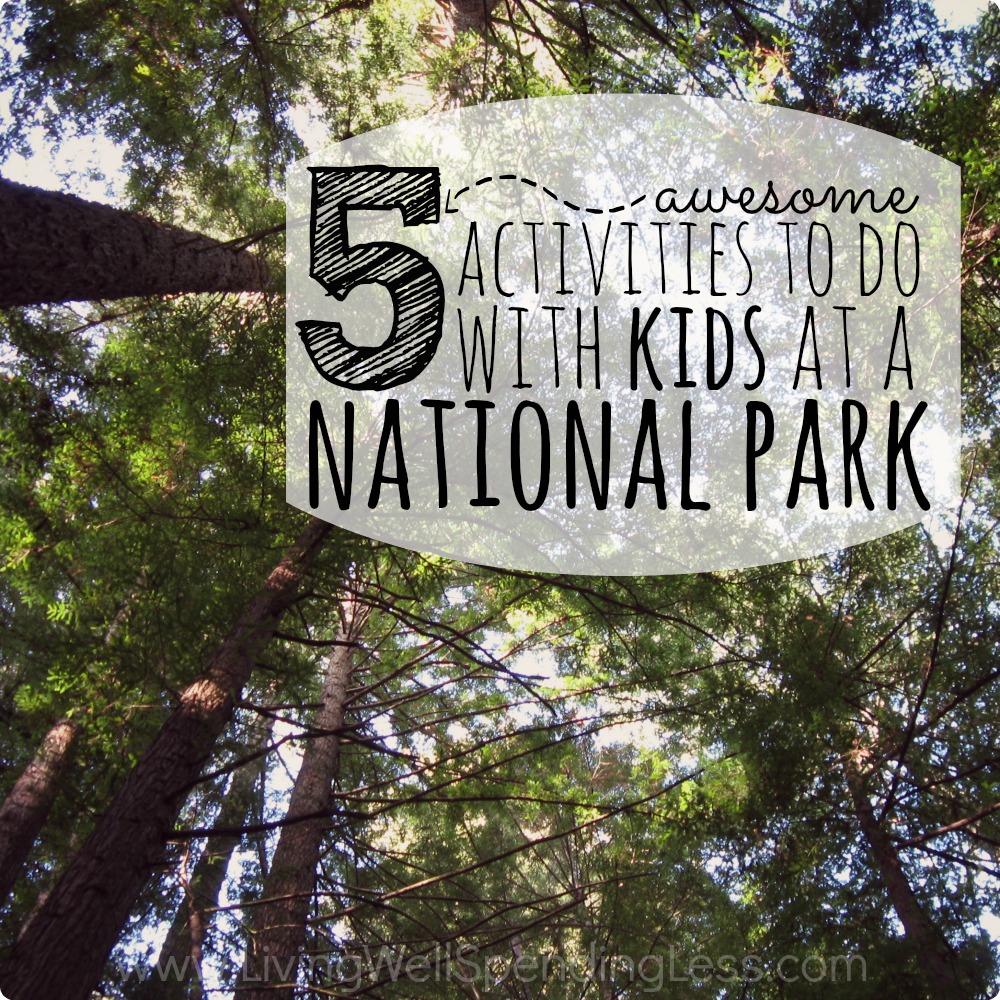 It is pretty hard to sum up in just one blog post even just a handful of the incredible things that our country's National Parks have to offer. Between snow-capped mountains, bone-dry valleys, ancient forests, active volcanoes, gushing geysers, stunning rock formations, underground caverns, and everything in between, we live in one of the most beautiful and diverse countries on the planet.
Even so, when it comes to vacation, many parents opt to skip the National Parks in favor of something more "kid-friendly," assuming that their children won't really be able to appreciate the beauty and grandeur of these natural wonders.
While I love a trip to theme park at least much as my kids, I can still honestly say that if given the choice, I'd pick a trip to a National Park every single time. And while my husband and I greatly enjoyed visiting different parks before we had kids, we have found that visiting with our kids is even better. There is something magical that happens when you view the world through the eyes of your child!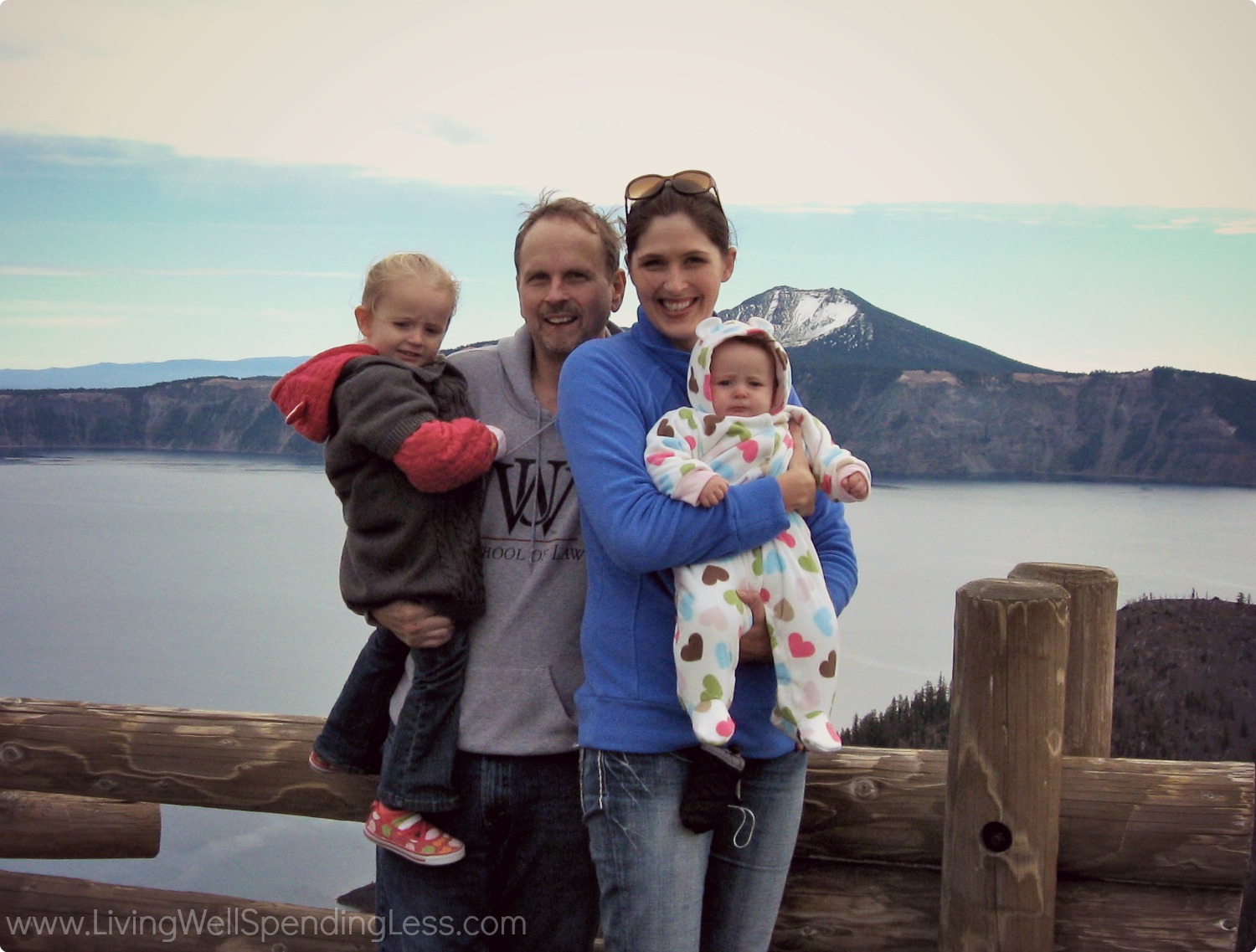 (Crater Lake, Oregon)
Over the years we've taken several cross-country road trips with our kids and visited dozens of National Parks and Monuments along the way, including Mount Rainier, Crater Lake, Yosemite, Death Valley, the Grand Canyon, Arches, Great Smokey Mountain, and Mammoth Cave, just to name a few. While every park is totally unique and amazing in it's own way, there are five super cool things that we have found to do with our kids at almost every major National Park: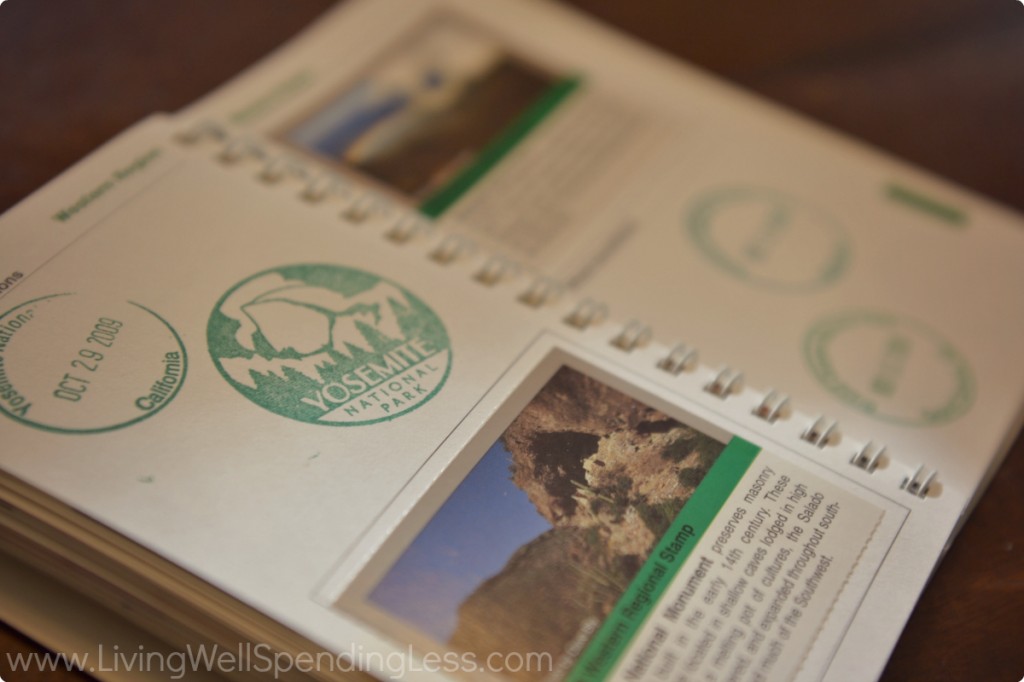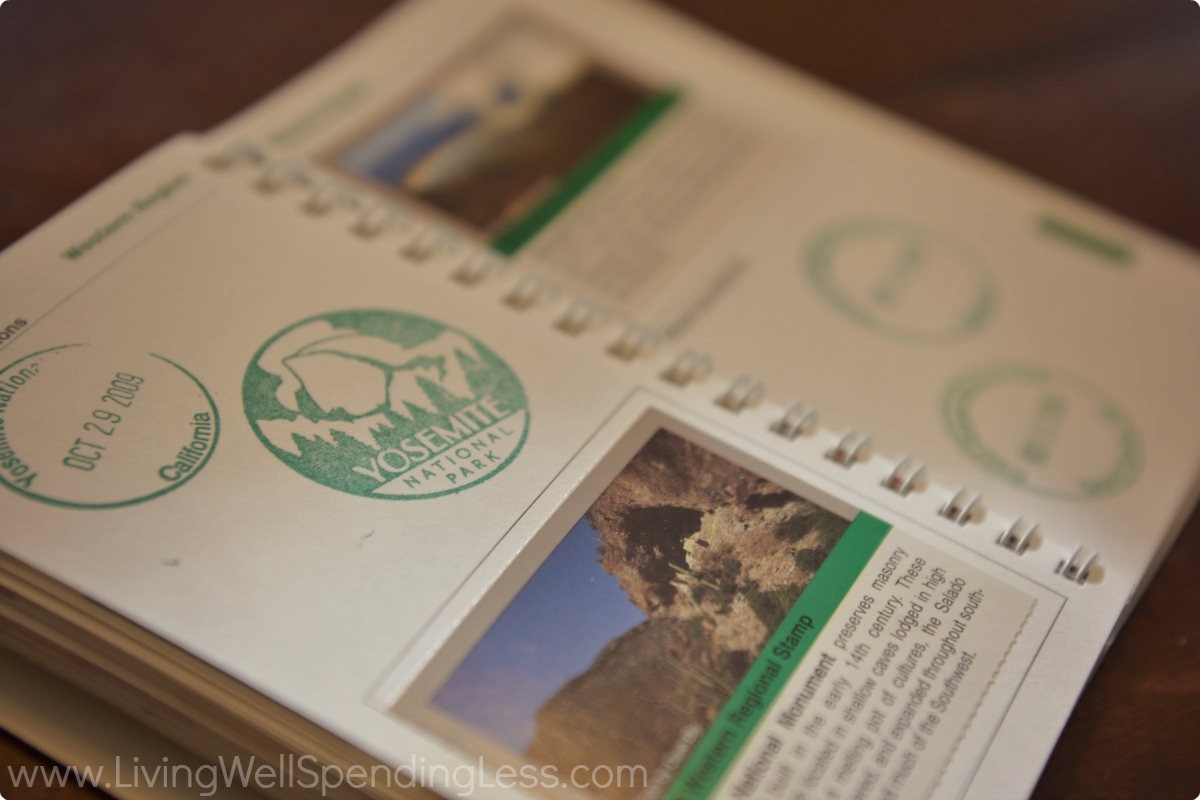 1. Get a Stamp in Your Passport
One of the neatest things about international travel is filling your passport with stamps from different countries—it is so much better than any trinket or souvenir you can buy! But did you know that you don't have to leave the country to fill a passport with unique stamps? The National Park service offers its own passport that you can buy in any park gift shop or online for less than $10. Each National Park or Monument has at least once cancellation station where you can stamp your passport. Larger parks such as Yosemite or Yellowstone feature multiple cancellation stations for various attractions. You can download a complete list of all the cancellation stations by state here.
In addition to the cancellation stamps, which are free, each year you can also purchase a set of limited addition commemorative stamps which feature color photographs of a park or monument from each geographic region in the country to place in the designated pages in your passport. These sticker sets, (which sell for $3.95), change each year, but you can often find previous years' sets in the gift shop or online.
2. Earn a Junior Ranger Badge
The Junior Ranger Badge program is truly one of the neatest kids programs I've ever seen, and at most parks it is completely free. (I have read that there can be a $3 charge at some locations, but every park we have done it has been free so far.) The program, which is intended for kids ages 4-12, can vary a lot from park to park, but at most parks it involves picking up a free Junior Ranger activity booklet from the Ranger Station, then completing a number of activities in the book to earn points. The activities can vary from observing animals to going for a hike to picking up litter to learning something about the park, and the number of points required for a badge varies based on the age of the child.
We have found that completing the activities in the Junior Ranger guide gives our family something to focus on, keeps our kids interested, and helps us learn a whole lot more about the park than we otherwise would have. And it is a lot of fun!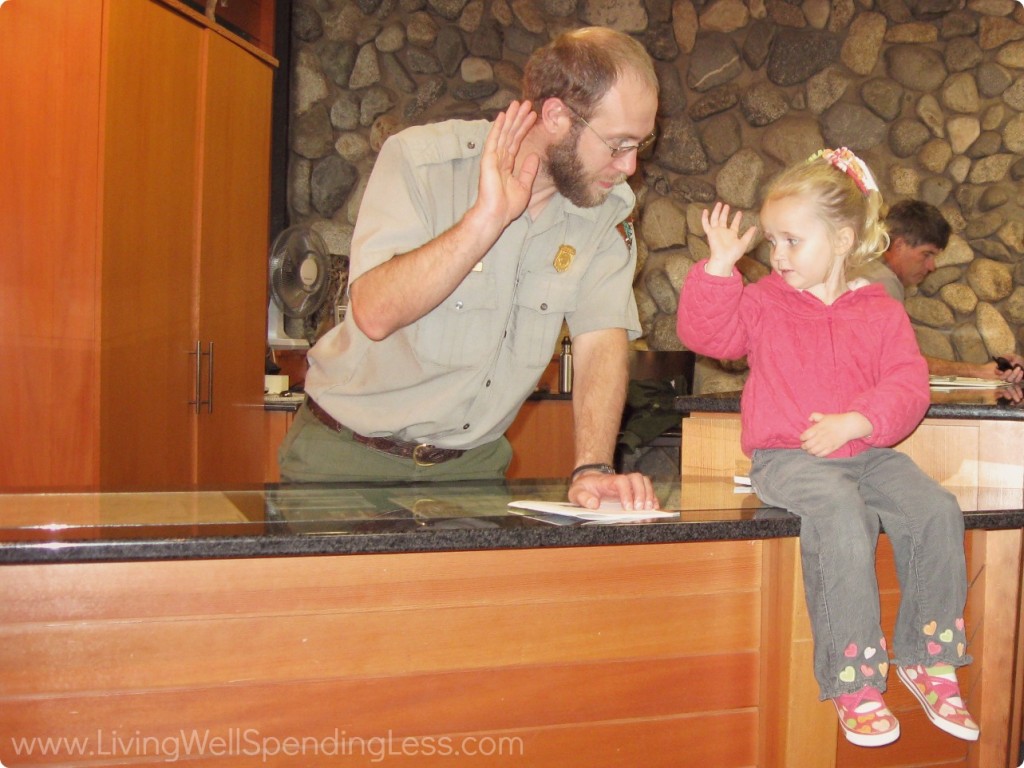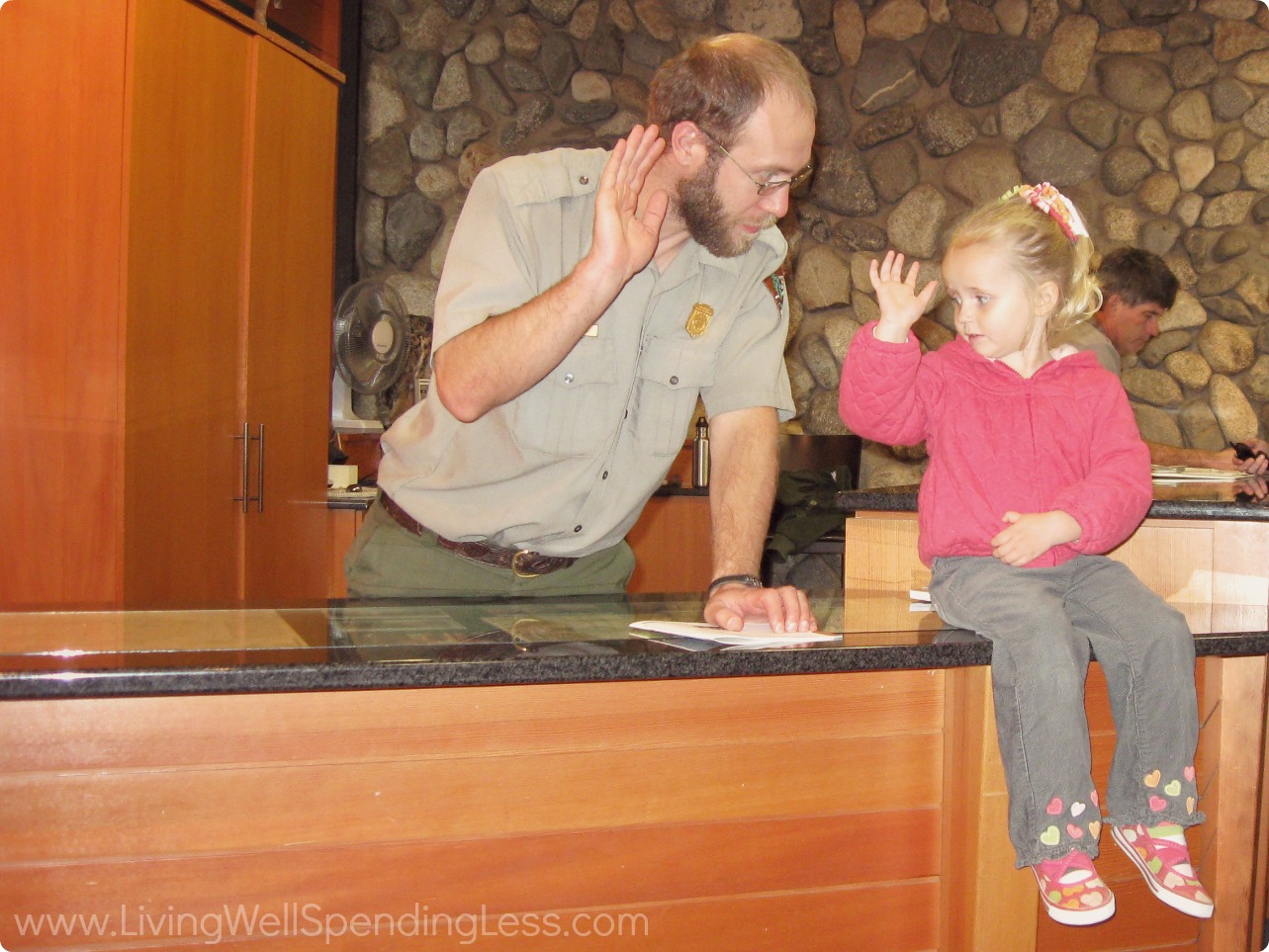 Once the kids have completed their required activities, they return to the ranger station to get it approved. The rangers will generally ask the kids a few questions about what they learned, and then "swear them in" as Junior Rangers, presenting them with a badge and certificate, (which are also free.)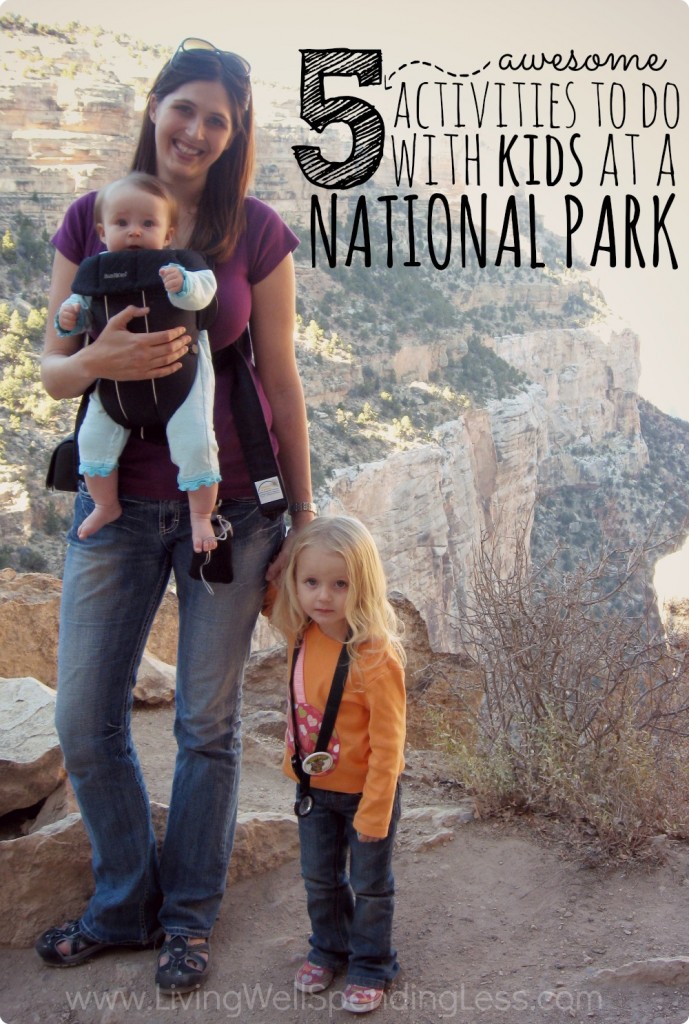 (Grand Canyon, Arizona)
3. Go on a Ranger Walk
I'm not normally one for tours or group activities. In fact, the only reason we participated the first time was because it was required for the Junior Ranger program, so I was absolutely shocked to discover just how much I learned. It was absolutely fascinating!
The rangers are vast wealth of information about the parks they work in. Not only are they incredibly passionate about their jobs, many of them have been working at the same park for years and know every square mile like it was their own backyard. Their excitement is infectious, especially for kids!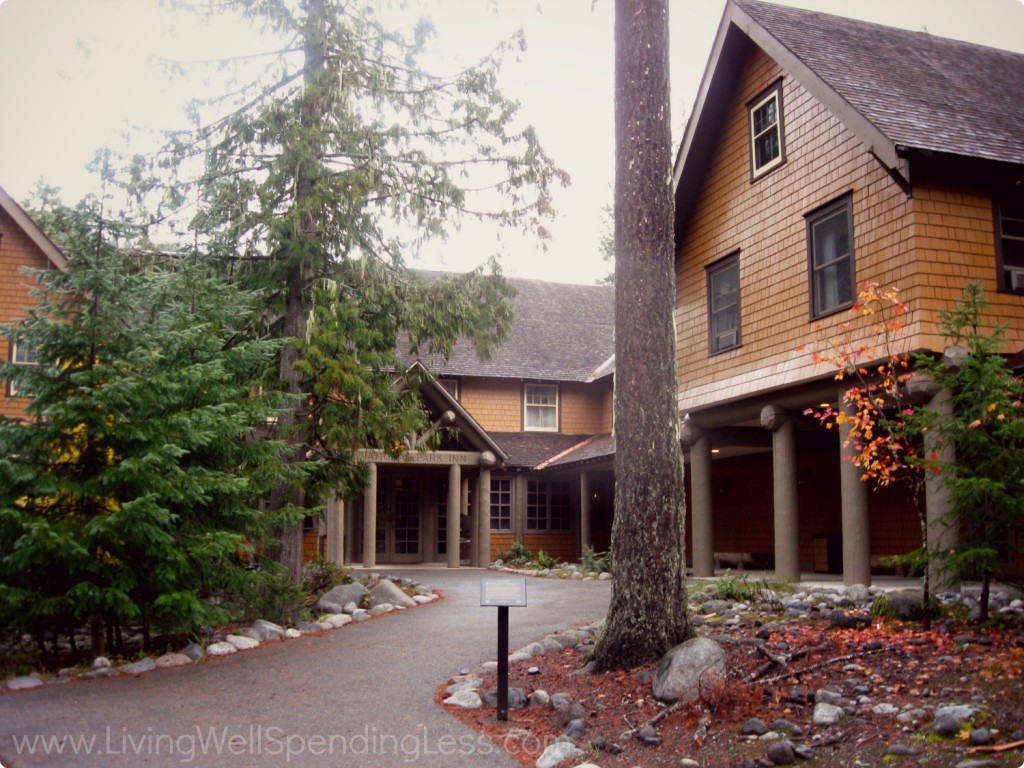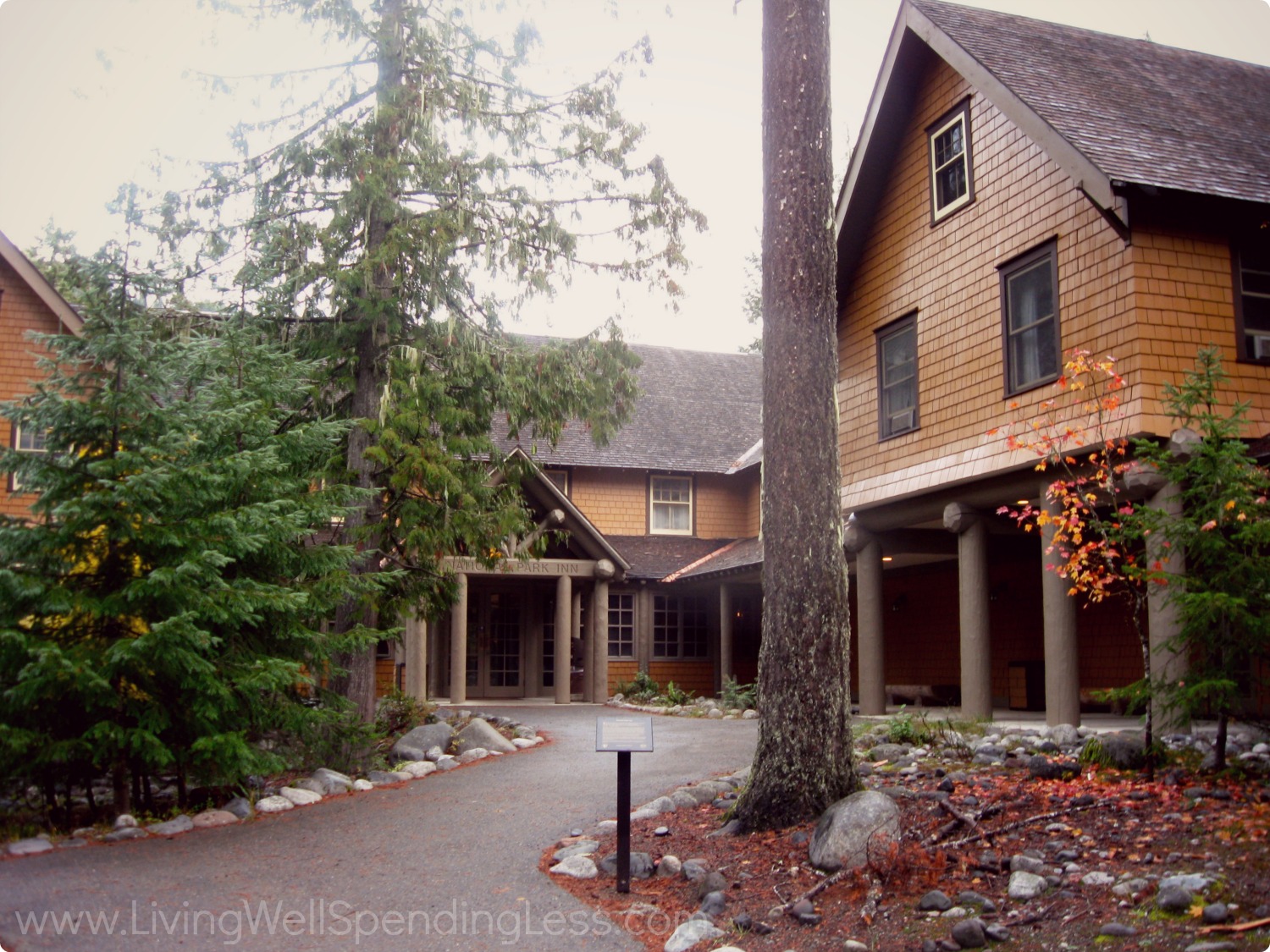 (National Park Inn–Mt. Rainier National Park, Washington State)
4. Stay Overnight
If your family is into camping, this is a no-brainer! The National Park service offers some of the most beautiful and scenic campsites you'll find anywhere, and the prices are usually cheaper than private campgrounds. During the summer many popular park campgrounds fill up quickly, so if you are planning a trip, be sure to book ahead. Be sure to also check what amenities are available, as well as check policies regarding food and fire. Many campsites within the National Parks don't offer hook-ups, and many also have strict rules about food (because of bears and other wildlife) and fire.
Even if roughing it is not your family's style, there are some great opportunities for overnight lodging in the parks. Many older parks feature beautiful (and famous) lodges, many of which were work projects during the Great Depression. Some parks also offer simple cabins that are a step up from camping, but a little more rustic than a hotel. We stayed in a simple woodland cabin (for around $70 a night) at Mammoth Cave National Park during last summer's mega road trip and it was one of our favorite memories of our whole trip!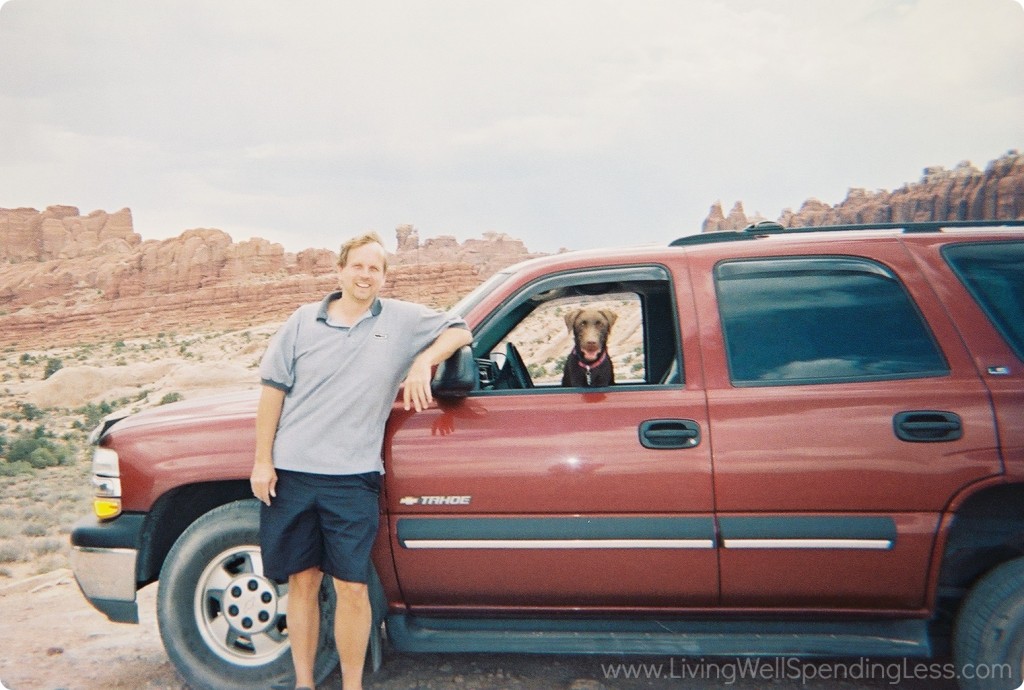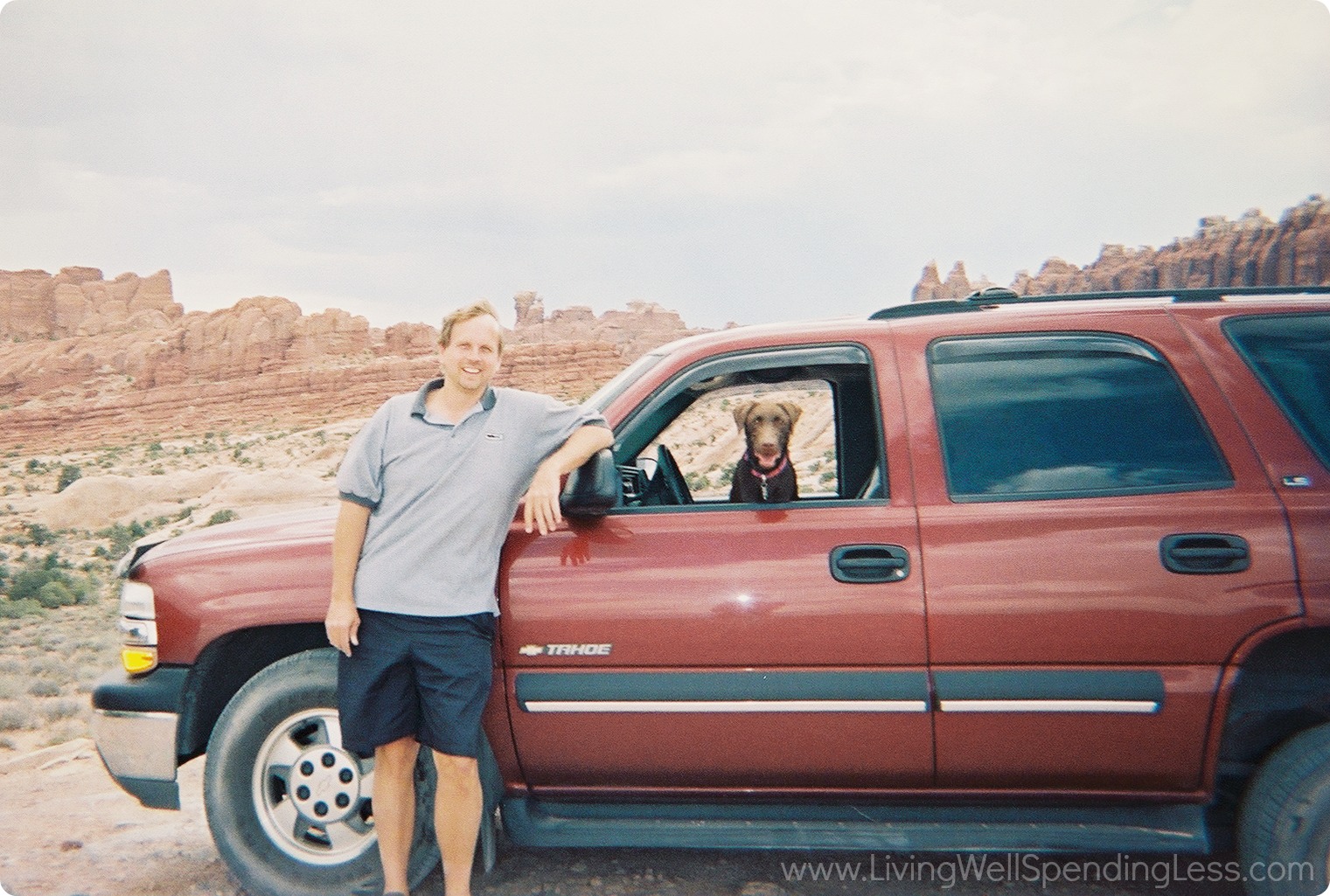 (Arches National Park, Utah)
5. Take a Scenic Drive
While older kids might be okay with walking or hiking most of the day, younger ones might get tired after a few hours. We have found that taking a nice long scenic drive in the afternoon is a great way to balance out an active morning of exploring the trails.
Most National Parks feature at least a few scenic drives, many of which include scenic lookout points or short trails along the side of the road. Directions are found in the park map, but be sure to ask at the ranger station for recommendations—most rangers will be full of advice on which trails to take, as well as what wildlife and other attractions to look out for along the way!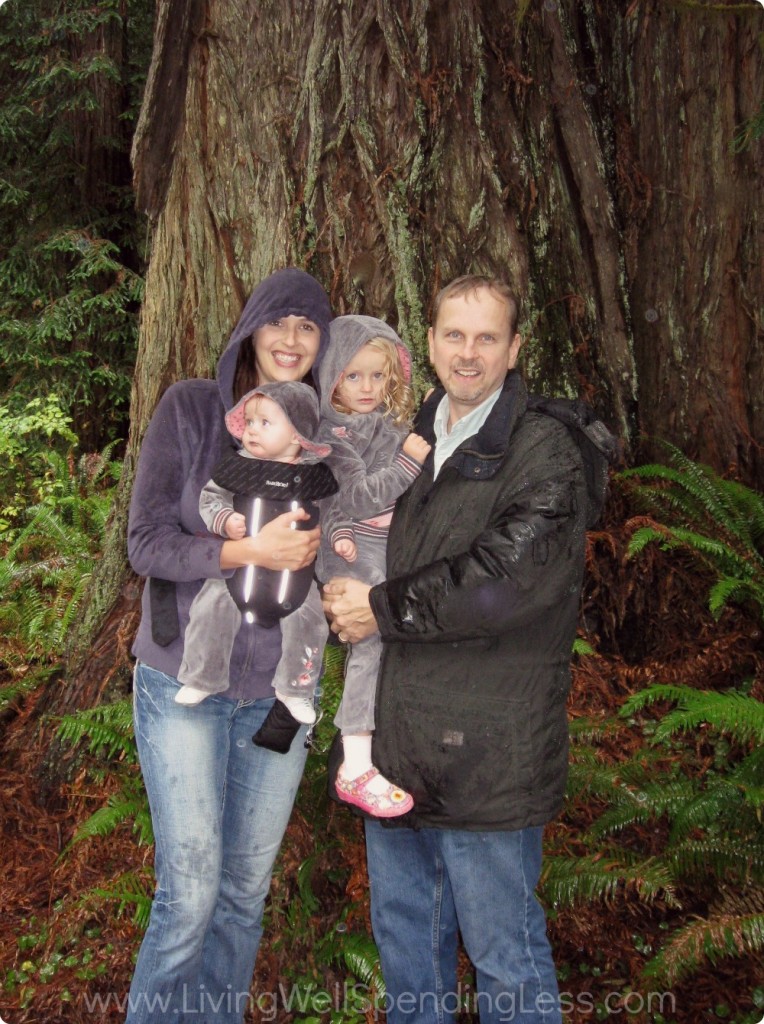 (Redwood Forest, California)
A few more tips for making the most of your visit….
Take your time. Many of these parks are absolutely enormous, and you could literally spend the whole summer exploring and still not see it all. Don't try to see it all in a day, and even if you are staying for a few days, take the time to linger and simply enjoy a few key sites rather than rush around trying to soak it all in as quickly as possible.
Avoid the crowds. Consider visiting in the off season, when the crowds have dwindled. (Especially for the most popular parks such as Yosemite, Yellowstone, and the Grand Canyon.) Visiting at a slower time means the rangers will have a lot more time and energy for answering questions, and your family will be able to more fully enjoy the grandeur and natural beauty of the parks. There is nothing that kills the feeling of getting back to nature like getting stuck in a traffic jam!
Don't sweat the small stuff. Accept the fact that no vacation with kids will ever be perfect. Over the years, when it comes to traveling with our kids, we have found that no matter where we go or what we do, there will be something that inevitably goes wrong. It rains continuously for three days straight in the Redwood Forest, your four-month-old baby won't stop crying as you go over Tioga Pass, or your three-year-old throws the mother of all temper tantrums at the Hoover Dam. It is in those moments that my husband and I try to remind ourselves that these are the times we will look back on and laugh. And you know what? We do!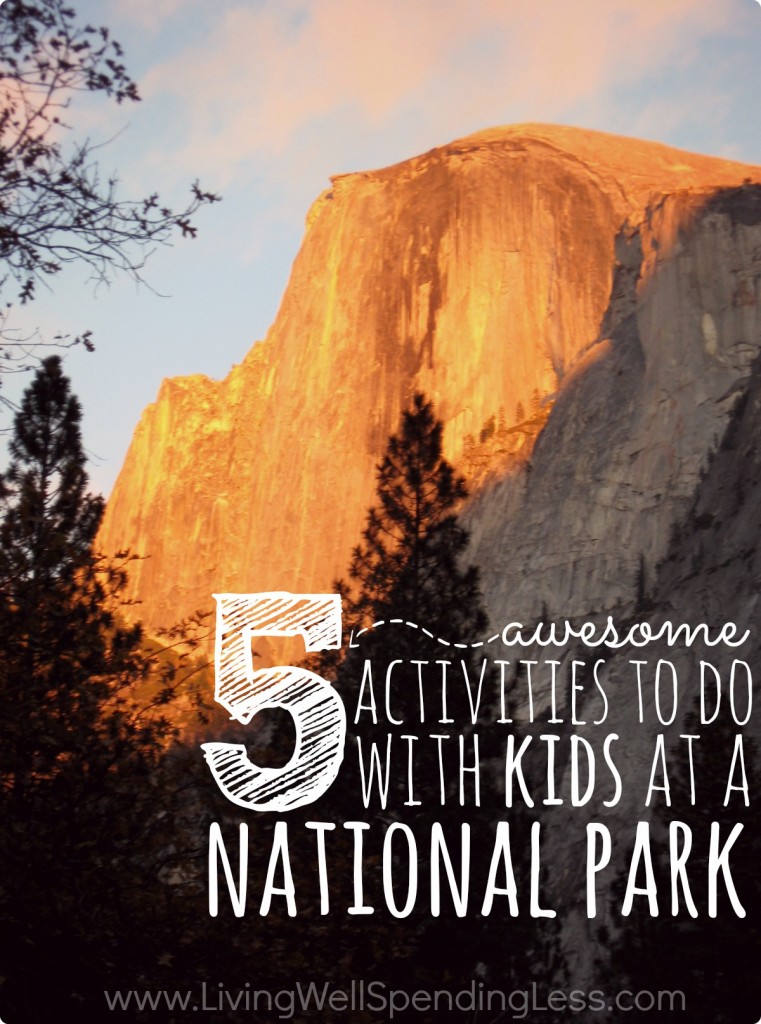 * * *
What is your favorite National Park? What are your family's favorite activities while you are there?
TAKE BACK CONTROL OF YOUR HOME LIFE
---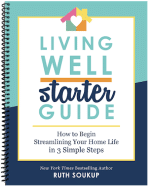 Ever feel like you just can't keep up? Our Living Well Starter Guide will show you how to start streamlining your life in just 3 simple steps. It's a game changer--get it free for a limited time!
If you love this resource, be sure to check out our digital library of helpful tools and resources for cleaning faster, taking control of your budget, organizing your schedule, and getting food on the table easier than ever before.