GET ORGANIZED THIS HOLIDAY SEASON!
---
Our game-changing Holiday Planner is back and better than ever, and FREE for a limited time. Grab it now while supplies last!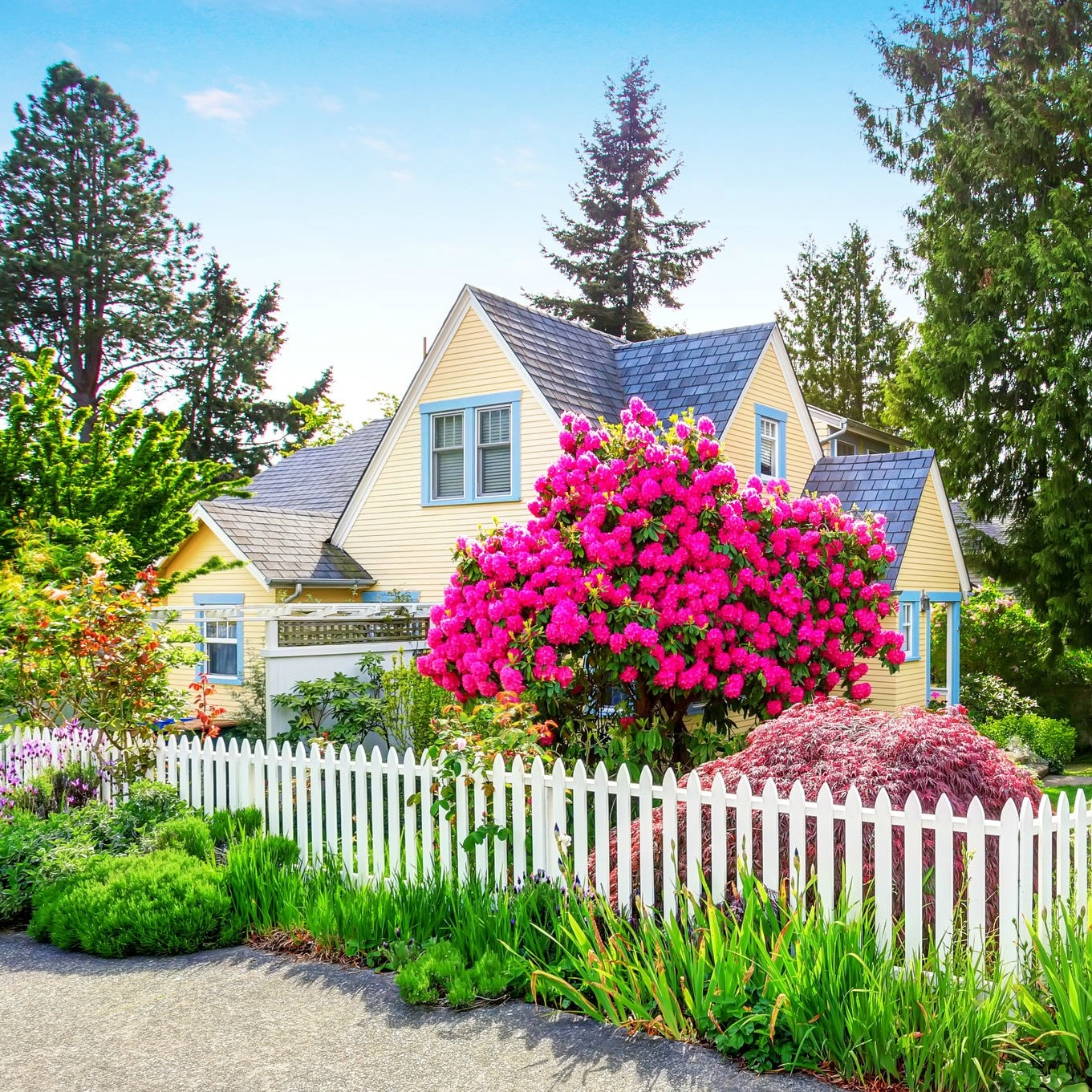 This is a guest post  from Rosemarie Groner of The Busy Budgeter
I've moved 11 times as an adult. I've lived in 300 square foot basement apartments, 900 square foot townhomes, 3,000 square foot large homes and pretty much everything in between. In all those moves, one thing has been constant. The large homes may be impressive to look at, but the smaller homes are always my favorite to live in.
If you feel stuck in your small house, I want you to think about the benefits that the smaller house brings to your family. There are so many benefits to small house living that are hard to appreciate until you've moved out. These are my top 5 benefits of living in a small house.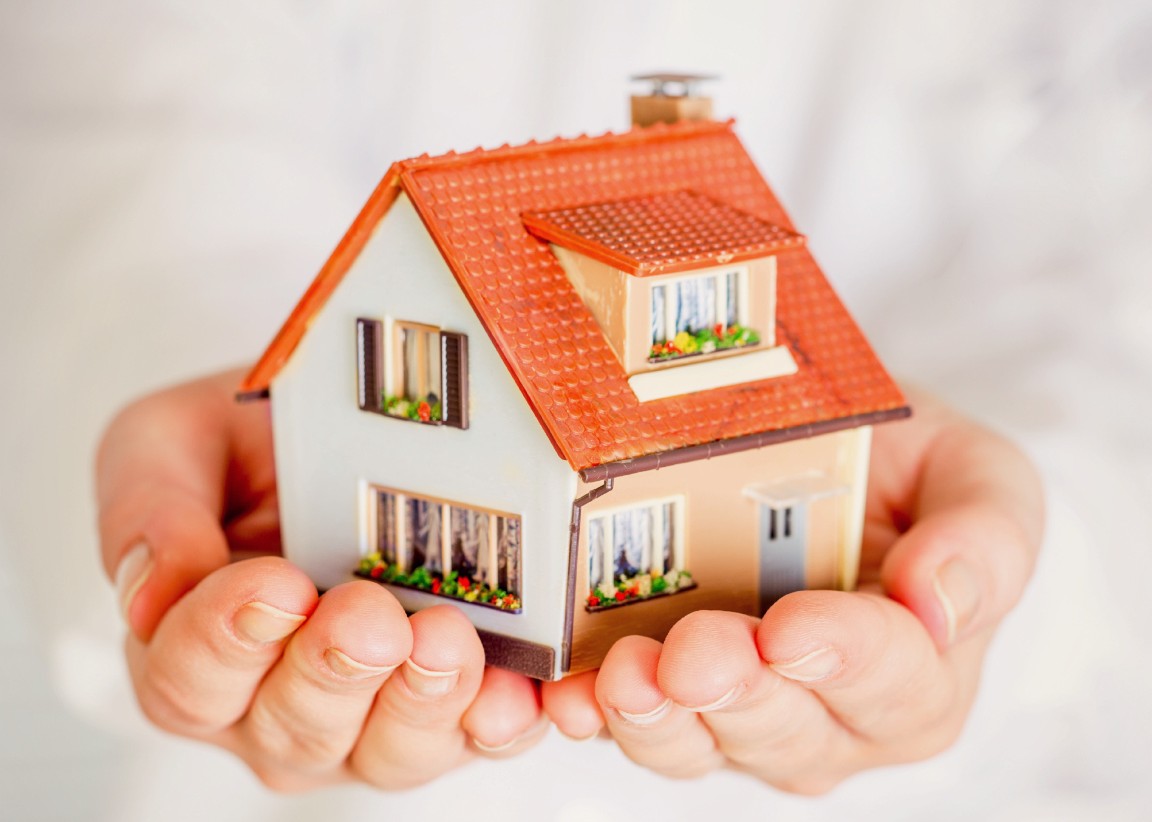 A smaller house saves you money
Because a smaller home typically costs less, this frees up money every month to spend on things that you really want. It's not just the lower mortgage payment that will save you money, though. There's about a $200/month difference for our electric bill from our 900 square foot home to our 3000 square foot home. That adds up to major savings over the years that you'll spend in your home.
Just as important as having extra money to spend every month, is knowing that you're living below your means. Living below your means gives you peace of mind if you have a major financial setback like being unable to work, losing a job, or having a serious medical problem.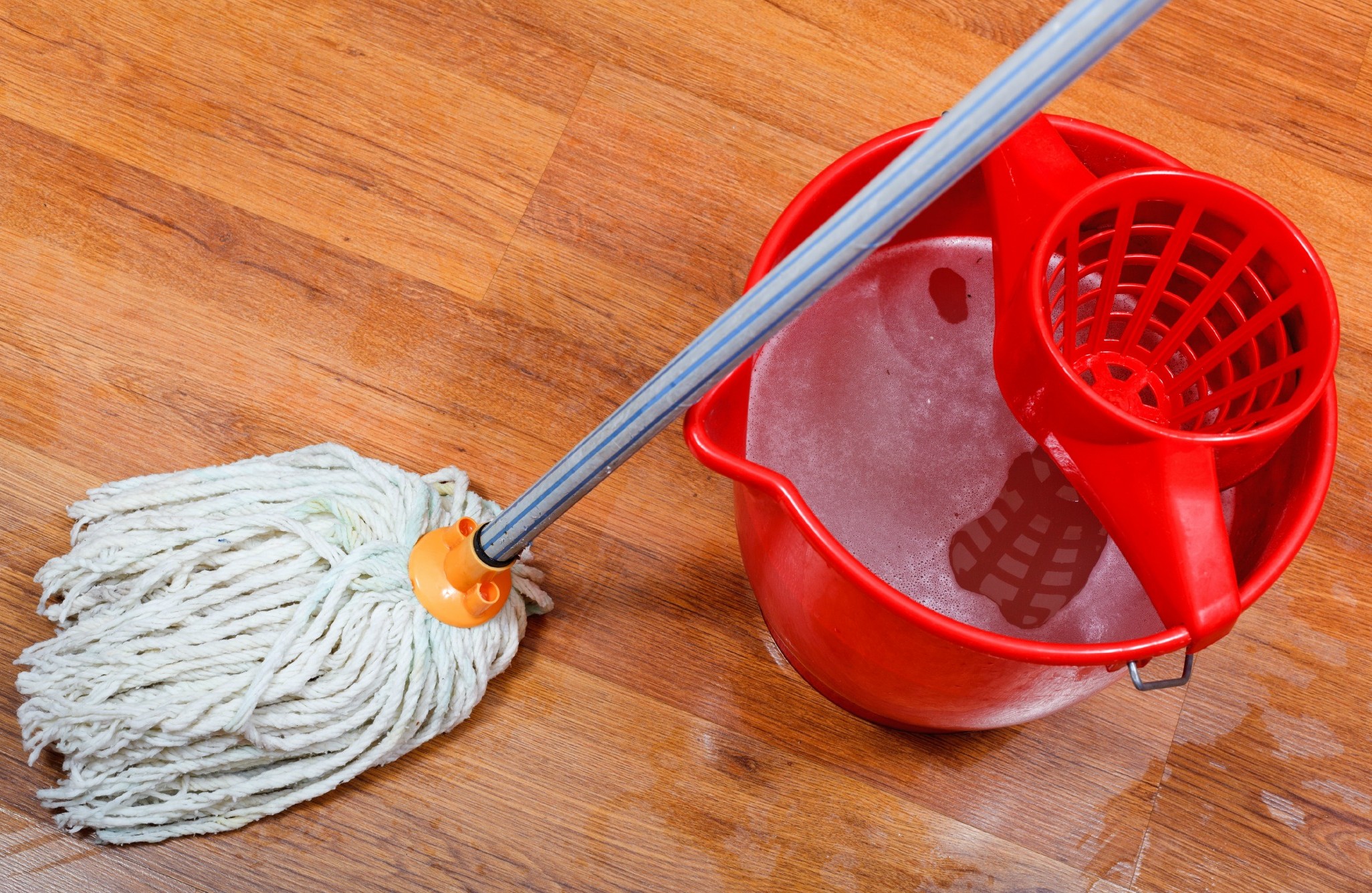 A smaller house is easy to clean
Cleaning 900 square feet is obviously less work than 3000 square feet. Let me tell you, "cleaning the house" in my 300 square foot basement apartment took about 7 minutes. Cleaning the house in my 900 square foot townhouse took about 2 hours. Cleaning the house in my 3000 square foot home took about 5 hours.
DIG DEEPER
---
Our simple Cleaning Schedule will help you keep on task allowing you to accomplish more in less time. Simply click the button below to get your Cleaning Schedule delivered straight to your inbox!
When you're cleaning your house every week, that's a pretty significant time savings. Have you ever carried a large vacuum up and down 3 flights of stairs? It's not fun. Your only other choice is to buy a vacuum for every level of your house… or never vacuum.
A large house encourages you to have more "stuff" in it, which is more "stuff" that needs to be cleaned and cared for. We filled the 3000 square foot home to the brim with stuff we thought we needed. When we lived in the smaller houses, we thought about where we would put things before we bought them and walked away from a purchase if we didn't know.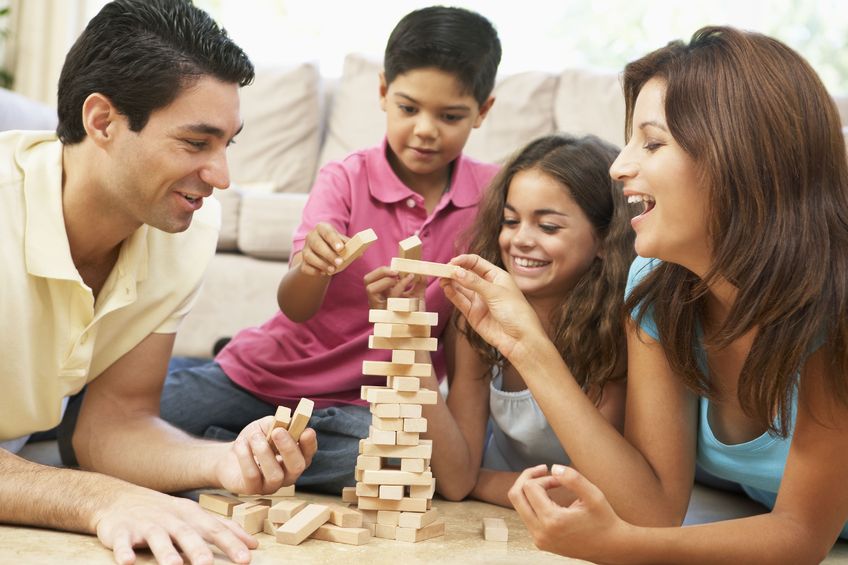 A smaller house can help build relationships.
There are plenty of families that grew up in mansions that are extremely close, but I truly believe that my upbringing in a small house (1000 square feet) brought my family closer together. When you live in a small space together, you learn to work around each other and diffuse problems before they happen.
We jokingly say "There's nowhere to run to" in our house and it's a true statement. It's really hard to avoid people in a small home. You learn to work around your differences and mediate problems as they come up.
In the 3,000 square foot house, it was common for my husband to play Xbox downstairs and me to watch movies or fold laundry upstairs. In the small house… Everyone spends time in the living room, because that's the only option. It makes us closer to each other since we spend more time together. We choose activities that would involve everyone like game nights and popcorn parties instead of individual activities (like Fallout and Reality TV).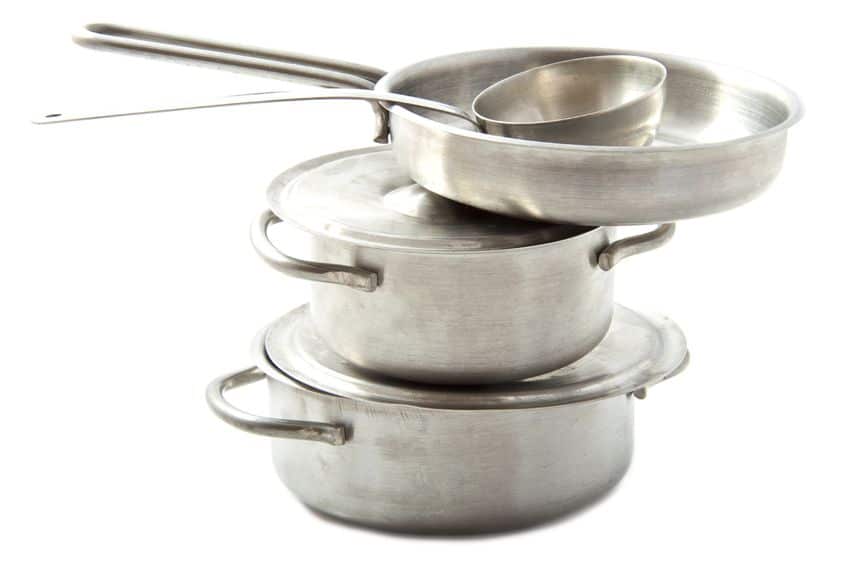 A smaller house encourages you to live more simply
Because you have less space, you'll choose wisely what deserves a spot in it. I promise you that you don't really need everything we buy to fill up that 3000 square foot home. And you'll likely be happier without it. Think about the things that you use every single day. Now add in a few hobbies that you do frequently. Those are the things you need to have space for in your home.
Our great-great-grandmothers had a pot and a pan. We have 13 different types of pots, pans, steamers, fryers, griddles, slow cookers, rice cookers, woks, fondue pots, you name it. And yet, they made every single meal from scratch while I still struggle with avoiding the drive-thru. I find more and more that the less things I have, the happier I am.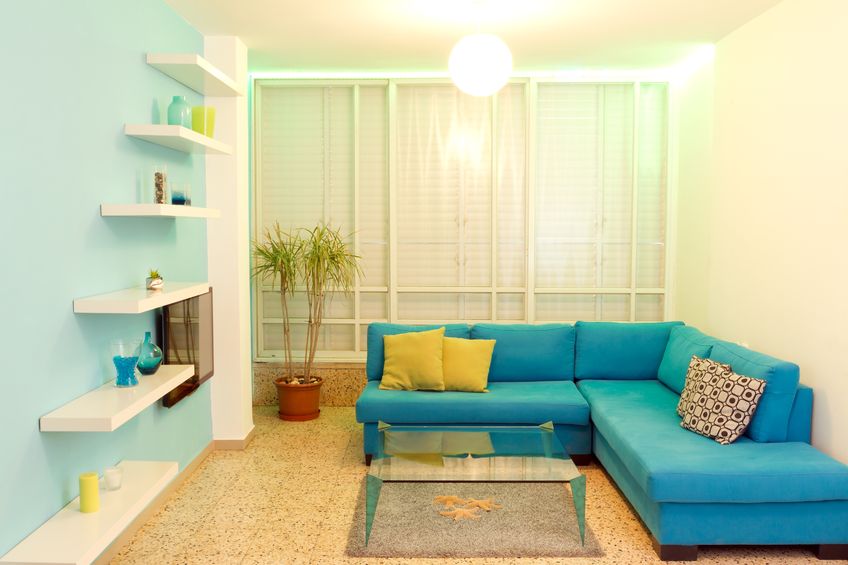 A smaller house is easier to customize
When you live in a 3,000 square foot home with vaulted ceilings, two living rooms, and four bedrooms it can be really expensive to furnish. It can be even more expensive to decorate! Without a large amount of expendable income, it's hard to create the warm and inviting home you dream of.
When you live in a smaller house though, having your space set up and decorated exactly how you want it is pretty easy! You can paint yourself, and start small grabbing quality items that are made to last and upgrading things slowly over time. After some time, you'll have a magazine worthy house that you'll be proud of at the fraction of the cost of a larger home.
My 700 square foot apartment was gorgeous and I was so proud to have friends over for dinner. My 900 square foot townhouse was beautifully decorated and personalized. It felt like a home as soon as you walked in. My 3,000 square foot house felt really impersonal. There was a lot of white walls and it had a "bare bones" feel to it. It felt like a large house, and not a cozy home.
While I certainly think that having a large cozy home is possible, I want you to realize that there are so many blessings in your small home that you might overlook while you're wishing that you had a larger home. Because I'm over here, wishing that I had your smaller home.
At the end of the day, it's not the size of your house, but what you fill it with. You can be happy in an apartment or you can be happy in a mansion. The house won't create your happiness, it supports it.
Rosemarie Groner is a formerly stressed, overworked and exhausted mom

who loves blogging almost as much as she loves brownies. She writes at

The Busy Budgeter

about how she used the free

Ultimate Money Saving Workbook

to reduce their spending enough to be able to quit her job, stay home with her kids and then found way to make up her salary at home. She's still working on the cure for exhaustion.