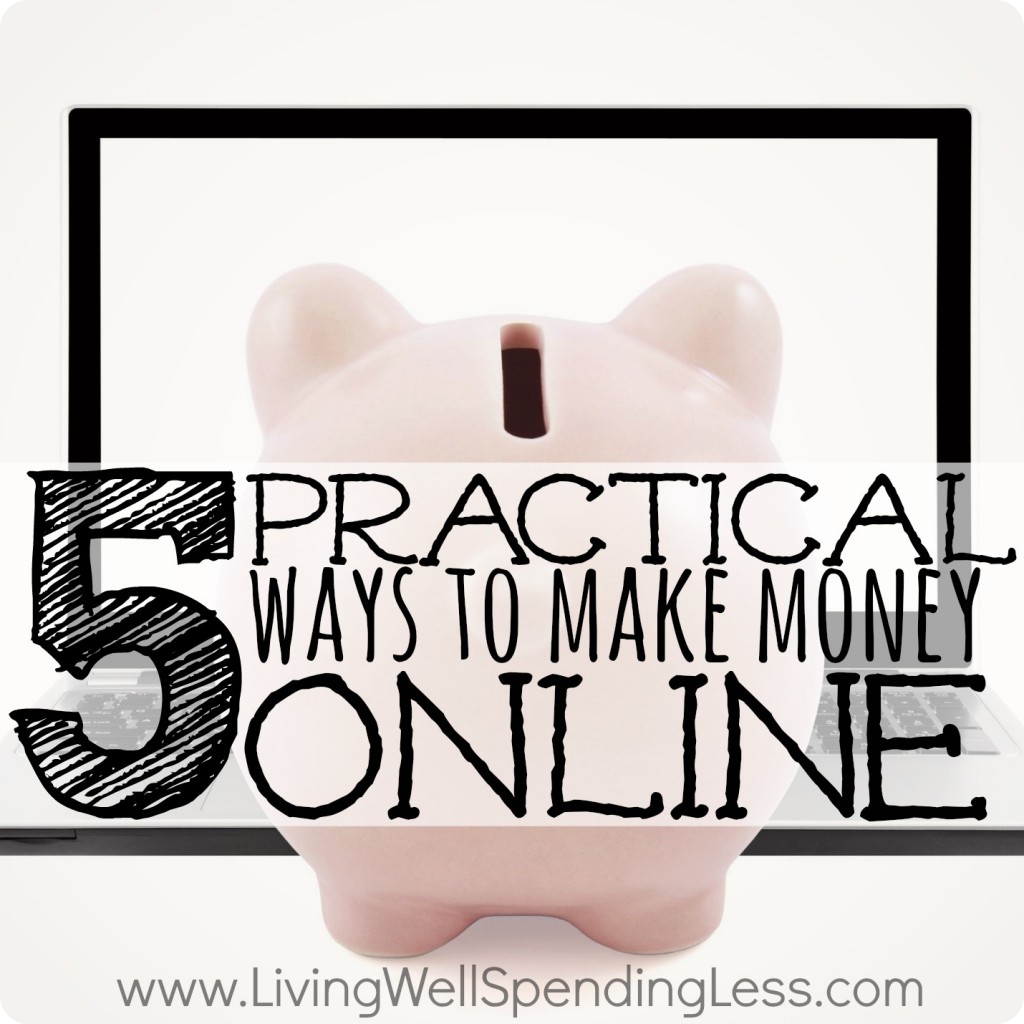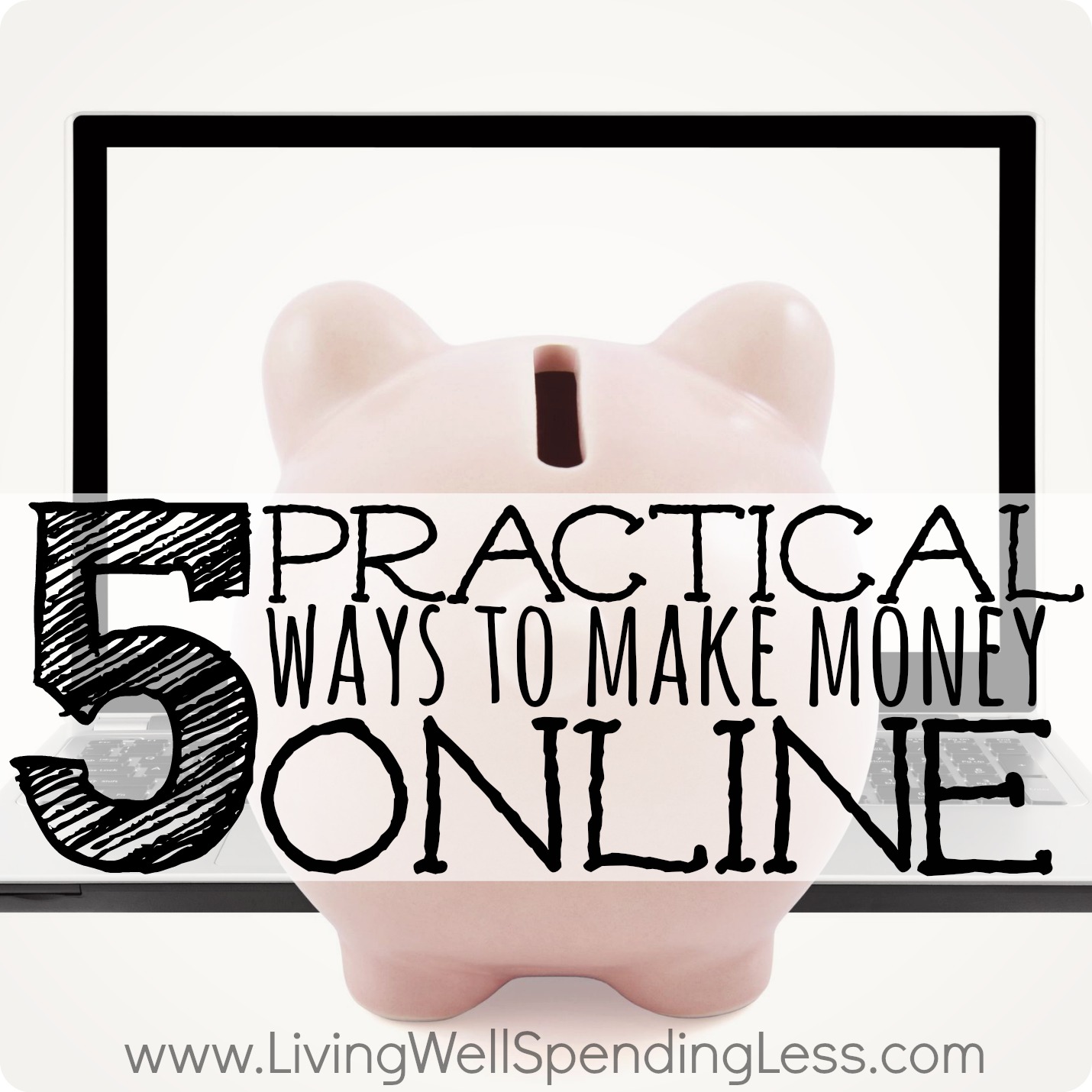 Christmas is right around the corner, which means there are now suddenly gifts to buy, parties & gatherings to plan for, charities to give to, and additional expenses of all kinds. All those extra costs add up quick! Every little bit helps, so if you are struggling to find a little extra room in your budget, you may want to consider one (or all) of these five practical options for earning extra cash, gift cards, or prizes online:
1. Get Paid to Take Surveys
The perks of becoming a survey-taker are pretty great considering that it takes absolutely no expertise beyond knowing how to use a computer. You can fill them out in your downtime–after the kids go to bed or while you are watching TV–and earn cash or prizes just for sitting around and answering questions. Lots of people even think it is fun! Payment can vary from $1-$50 depending on the survey, and on average a survey takes about 10-15 minutes to complete. Depending on the company you are working with, you will be paid in cash or points that can be redeemed for prizes or gift cards. Sometimes you will even receive free products to sample.
While there are many good and legitimate survey companies to choose from, there are also some not-so-reputable companies you should avoid. Never sign up with any company that requires a membership fee or that doesn't tell you how much you will earn per survey. Always look to make sure the company you want to work with has a posted privacy policy. Savvy Seekers keeps a current list of legitimate paid survey companies & is a great place to research reputable companies.
2. Earn Inbox Dollars
Another one of my favorite ways to earn easy money is by earning Inbox Dollars just for doing the things you already do online, such as using search engines, printing coupons, watching videos, or making online purchases. Unlike other rewards programs, Inbox Dollars pays you in cold hard cash, not points that need to be redeemed for gift cards! I have found that Inbox Dollars are very easy to earn and add up quickly, and for me the easiest ways to earn additional cash is by using Inbox Dollars as my search engine instead of Google or Bing. You can even download their toolbar so that you don't have to go to the Inbox Dollars search engine page every single time you search. For some great tips on how to earn more Inbox Dollars, check out this post.
Signing up is super easy. Just fill out the form here. Right now you can even get a $5.00 bonus when you confirm your email address after signing up!
3. Enter Sweepstakes & Online Giveaways
Taking advantage of online sweepstakes and giveaways is another fun and easy way to earn cash & prizes. There are literally hundreds of contests and giveaways going on at any given time, and it only takes a few minutes a day to submit entries online. Because sweepstakes are a great way for companies to promote their products and websites, many companies will actually set aside a section of their budgets to award prizes. After all, what better way is there to draw people in than to offer them a prize?
Like online surveys, however, you do have to be careful about which giveaways and sweepstakes are legitimate. For more details and tips on entering, check out this post on how to stretch your dollars through online sweepstakes.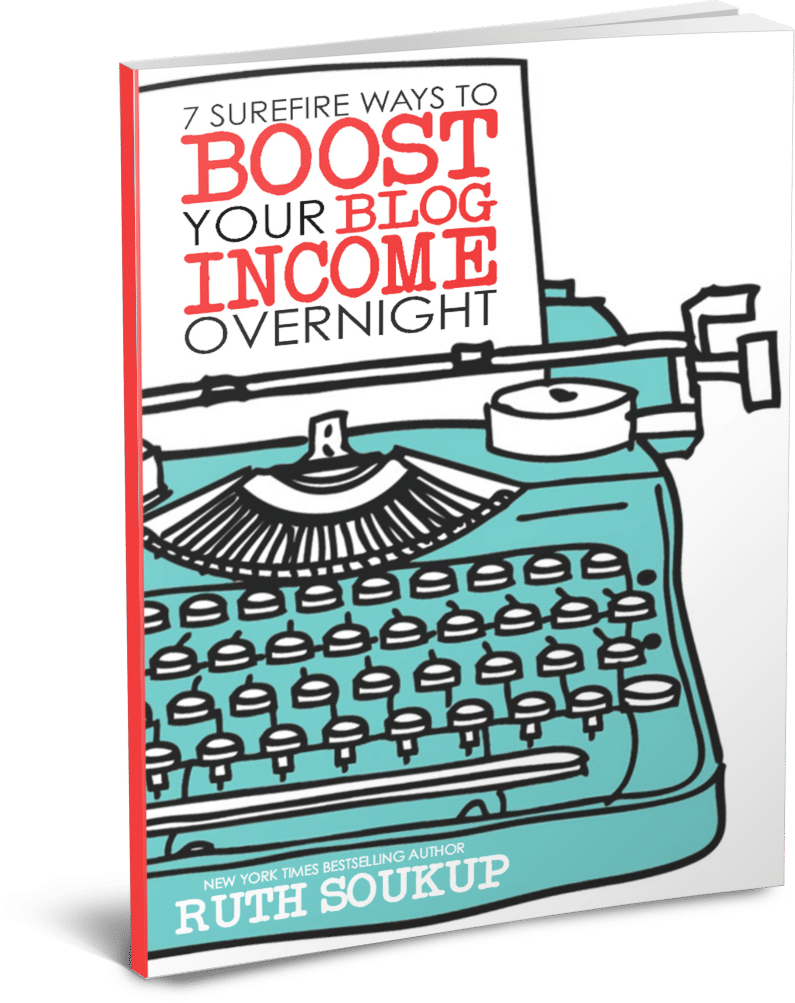 Because my time is limited, and because my main focus is on LivingWellSpendingLess.com and the audience I serve here, Elite Blog Academy® only opens for registration twice a year, once in the spring and once in the fall. If you would like to join our waiting list, you can do so by clicking the button below, and when you do, you'll also get instant access to my latest free eBook, "7 Surefire Ways to Boost Your Blog Income Overnight."
4. Blog for Profit
While becoming a survey taker, earning Swag Bucks, and entering online sweepstakes are all quick & easy ways to earn some extra pocket cash or prizes, they probably won't ever be able to earn you a full-time income. Blogging, on the other hand, does have the potential to become a full-time job you can do from home, if you are willing to put in the time and effort.
As I share in my bestselling book, How to Blog for Profit (Without Selling Your Soul), blogging for profit is certainly not a get-rich-quick scheme, but it does have amazing potential over time to allow you to do something you love while earning a sustainable income. If you have a passion or hobby you'd like to share with others, consider putting it into blog form. Starting a blog is really easy and practically free, but what blogging lacks in start-up costs you will more than make up for in time & effort. That said, there are currently thousands–if not millions–of people who are earning money from their blogs. If you are willing to work at it, chances are you can too!
Other Blogging Resources:
5. Become a Virtual Assistant
Another great option for earning money online is becoming a virtual assistant. If you have a small blog that is not earning much money, but that has given you some experience in the day-to-day responsibilities of operating a blog, consider finding a job working for another blogger. It is not only a great way to earn additional income, it is a great way to get more exposure, advice, and experience that can be applied to your own blog. Most big bloggers that I know love the opportunity to mentor the people working for them! And don't worry, if you are not a blogger but have other administrative skills there are plenty of non-blogging virtual assistant opportunities available as well! Lisa Morosky's book, The Bootstrap VA, is a great resource for anyone looking to become a Virtual Assistant.
* * *
There are no shortage of ways to earn money online from the comfort of your own home, and how much you are able to earn will usually be dependent on how much time you are willing to take. Each of these ideas can be done independently, or you can start by taking advantage of some of the quicker and easier ways to earn money online–through surveys, earning Inbox Dollars, and entering sweepstakes–while also working towards some long-term goals, such as starting a profitable blog or creating your own virtual assistant business. The fact is, the money is out there….are you willing to go for it?
* * *
Have you ever thought about making money online? What are some things that have worked for you?
TAKE BACK CONTROL OF YOUR HOME LIFE
---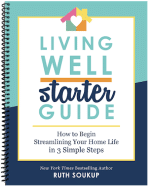 Ever feel like you just can't keep up? Our Living Well Starter Guide will show you how to start streamlining your life in just 3 simple steps. It's a game changer--get it free for a limited time!
If you love this resource, be sure to check out our digital library of helpful tools and resources for cleaning faster, taking control of your budget, organizing your schedule, and getting food on the table easier than ever before.