This is a guest post from Sarah Koontz of Grounded & Surrounded
Time and again on our journey towards living well while spending less we will have to make decisions about how to spend our hard-earned money. Some decisions are small, like whether or not we can afford to buy in bulk to stock our pantry when prices dip at the grocery store. Other decisions are larger and have the power to erase years of savings and financial gains, and we want to make sure they are worth the price we will pay for them.
After years of paying off debt and building up our savings account, my husband and I were presented with a unique opportunity to build our dream home in the country. As we evaluated the numbers and considered the opportunity, we realized that there was so much more to assess than just the financial impact of the decision. We needed to consider how the ripple effects of this decision would impact our life down the road. We recognized that it would put a financial strain on us for a short period of time, but came to the conclusion that the long-term benefits were well worth the risk.
As we walked through the process of building our own home, we learned so much about trusting the Lord with our financial well-being. As most building projects do, ours ended up costing far more than we expected and we nearly drained our savings account in order to avoid a larger mortgage at the end. But we are proud of every financial decision we made along the way because we thoroughly evaluated every purchase before we signed on the dotted line.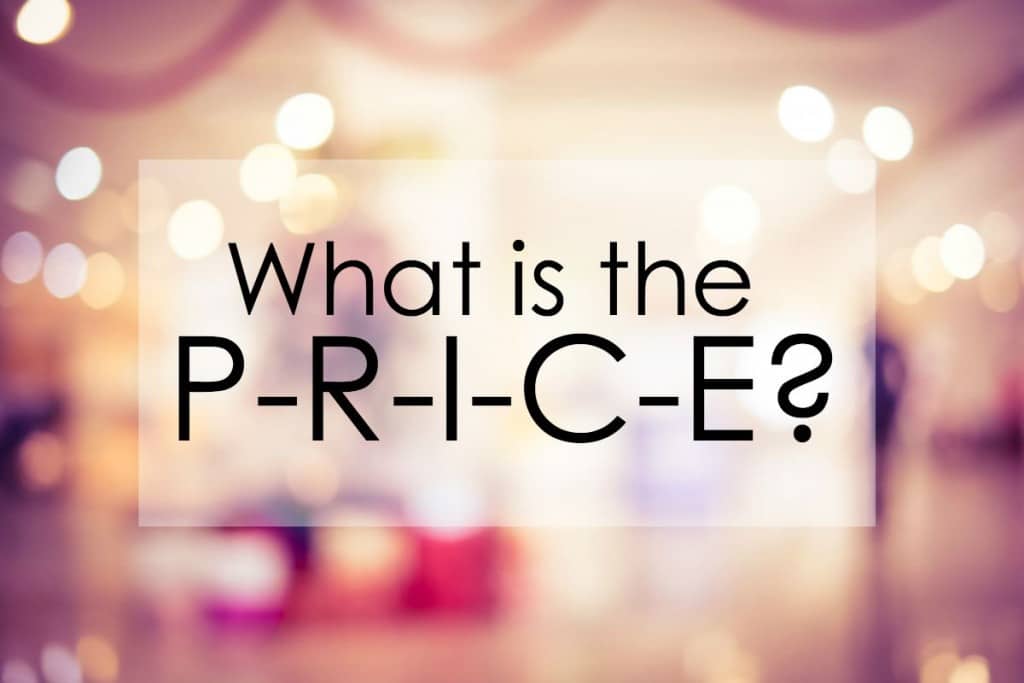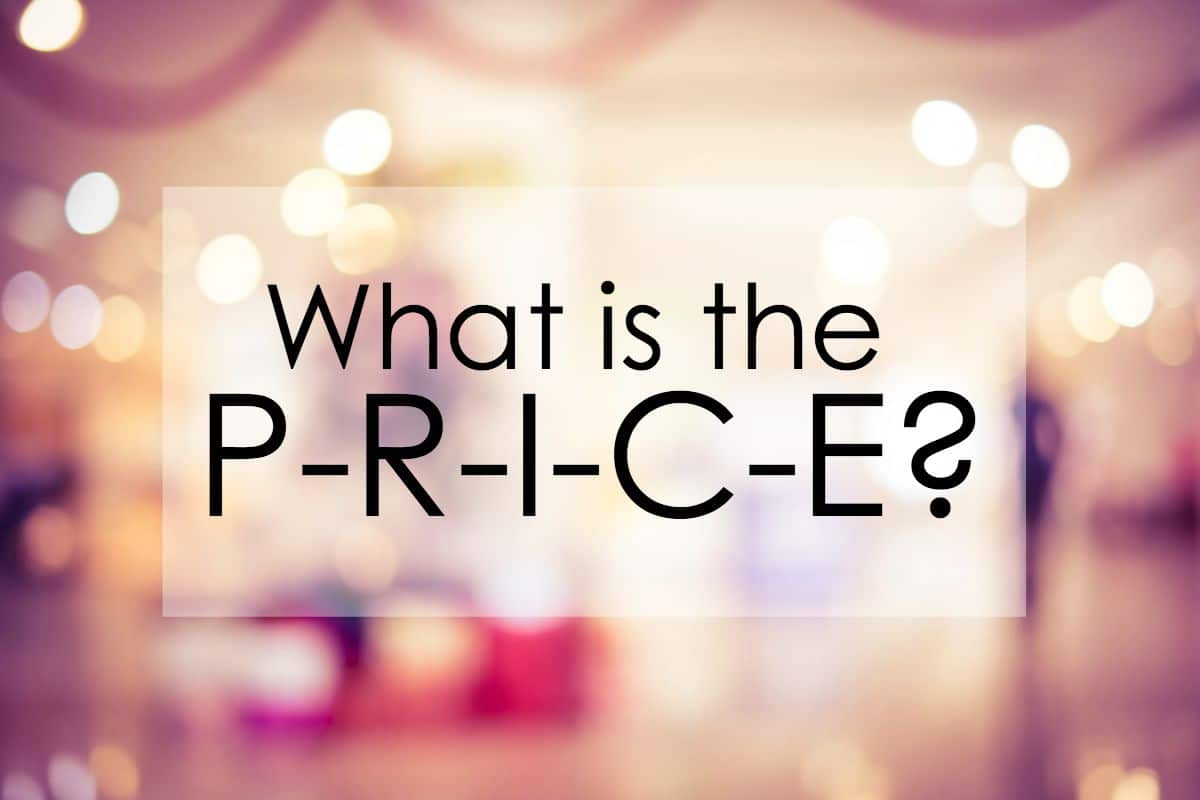 What is the P-R-I-C-E?
Throughout our home building project we learned to ask ourselves five questions before every big financial decision. These simple questions became a financial lifeline for us in stressful times and protected us from making decisions we would later regret.
When we are considering making a big purchase, we always ask, "What is the P-R-I-C-E?"
P-urpose
R-isk
I-ntrinsic Value
C-ommitment
E-motional Investment
By taking the time to evaluate all five aspects of a purchase before we make our final decision, we are easily able to spot red flags and deal breakers.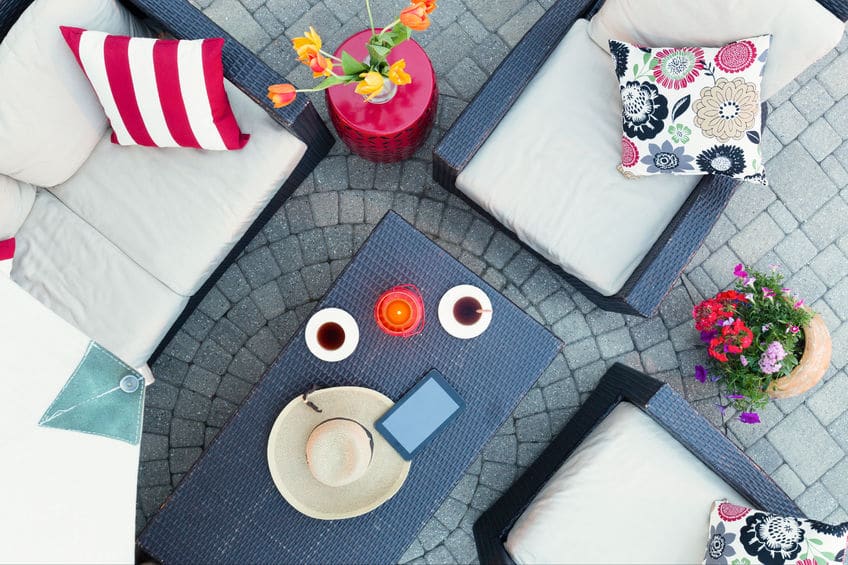 For example, our new home is located on 13 acres and the view is spectacular! I knew from the beginning exactly what patio set I wanted for the deck. As we were wrapping up the project, we had to decide whether or not the patio set was a wise purchase. When we took the time to ask ourselves, "What is the P-R-I-C-E?", the right decision became quite obvious.
P- What is the Purpose?
Every item we buy should have a very specific purpose. It is important to take the time to decide if the purpose of the item meets a need or a want in our life. This is always the first question we ask ourselves because we treat needs and wants very differently on a financial level. The patio set was definitely a want, not a need.
R- What is the Risk?
Once we have established the purpose (need/want), then it is time to assess the risk. Generally, we only take financial risks for things we need. Using credit always adds risk to the unknowns of our future. Because the patio set was a want, using credit was not an option for us.
I- What is the Intrinsic Value?
The biggest financial decisions are often made because of the intangible value they add to our life. We strive to make financial decisions that strengthen relationships and improve the quality of our life. The intrinsic value of owning a patio set is that it would provide a place for us to sit and enjoy the view with our friends and family.
C- What is the Commitment?
The biggest purchases are often a commitment. Buying a house is a commitment to a mortgage payment. Buying a vehicle is a commitment to maintenance and fuel. It is crucial that we take the time to fully assess the long-term financial commitment of each purchase we make. The commitment level for a patio set is quite low, as it requires little upkeep and there would be no re-occurring costs.
E- What is the Emotional Investment?
All financial decisions affect us on an emotional level. When we over-extend ourselves financially, our emotional health suffers. Taking the time to evaluate the emotional investment before we commit to a purchase is the best way to protect ourselves from unnecessary stress. At the point in time we were discussing purchasing a new patio set, we were exhausted from our building project. Adding another large expense at this point in time would have increased our stress level for sure!

Our Decision…
Even though it was tempting to go out and buy that brand new patio set for our family, the risk and emotional investment were more than we could take on at the time. Maybe someday we will be able to afford that beautiful patio set, but for now we are grateful for what we do have. We have peace of mind that only comes from prayerfully considering the purpose, risk, intrinsic value, commitment and emotional investment before we make each significant financial decision.
It is important for us to make the best decisions we can with the information we have at the time, but that's not to say we won't still make mistakes. That is why I like to think of it as a financial journey; we simply do our best to make wise decisions and keep moving forward towards our goals. It is my hope that these simple yet powerful questions will help you navigate the next big financial decision your life as much as they have helped me.
Sarah Koontz is a stay-at-home wife & mother of 2 beautiful little girls. She is passionate about writing, and loves encouraging other moms to "ENJOY the HERE and NOW" through her #ETHANproject Challenges. She has a blog with her best friend Sammi at Grounded & Surrounded where they write about all things Healthy! Heart, Home, & Habits. You can find Sarah on Facebook , Twitter, Instagram and Pinterest.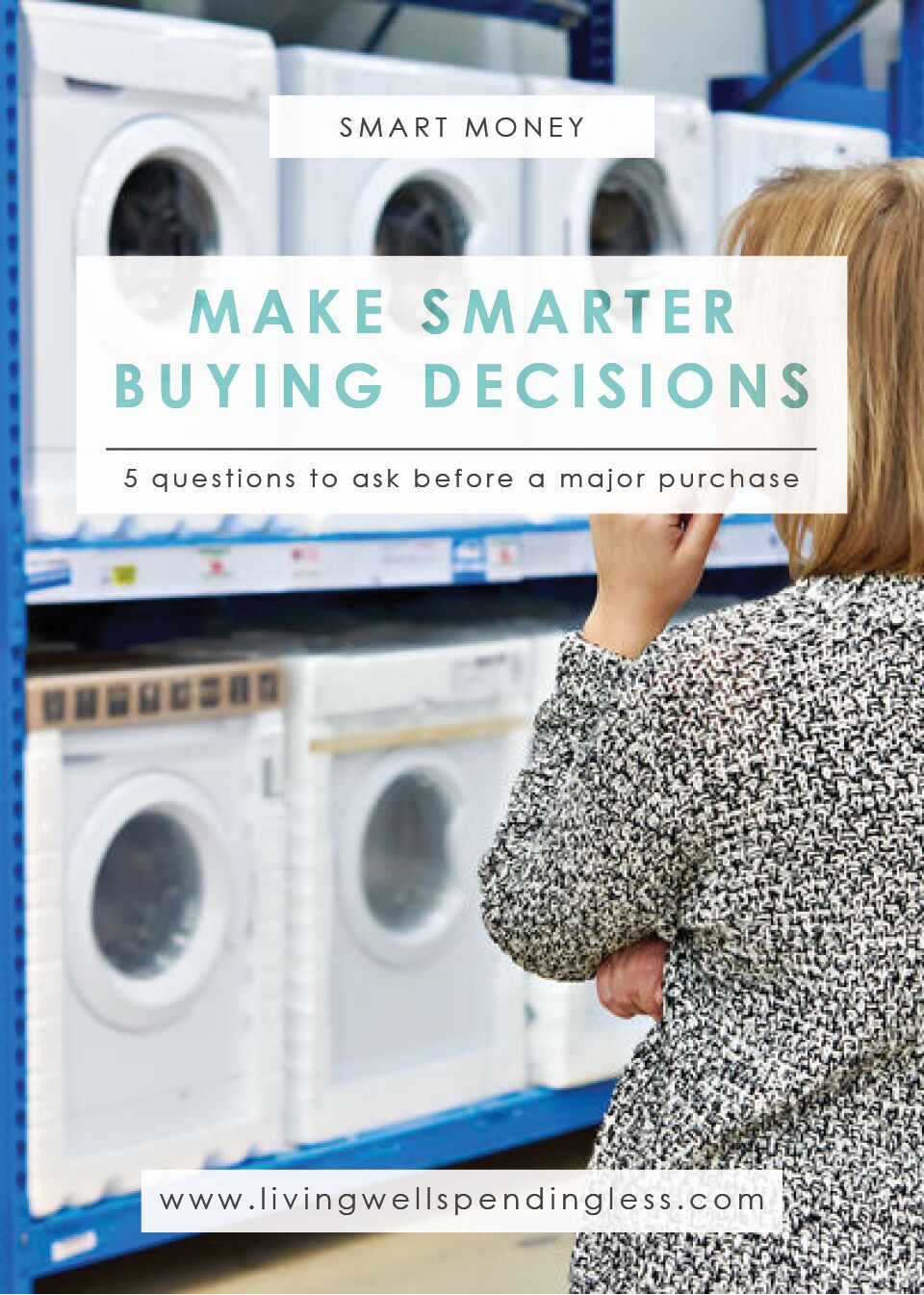 TAKE BACK CONTROL OF YOUR HOME LIFE
---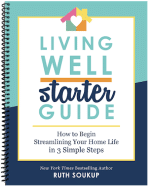 Ever feel like you just can't keep up? Our Living Well Starter Guide will show you how to start streamlining your life in just 3 simple steps. It's a game changer--get it free for a limited time!
If you love this resource, be sure to check out our digital library of helpful tools and resources for cleaning faster, taking control of your budget, organizing your schedule, and getting food on the table easier than ever before.