Today I am happy to welcome back my friend Cherie Lowe from the Queen of Free, who has graciously joined us here at LWSL as a regular monthly contributor. Cherie is the author of the amazing book, Slaying the Debt Dragon, which she wrote after paying off more than $127,000 in debt! I am so excited to have her bringing her wealth of knowledge & experience on this subject to LWSL–please join me in making her feel right at home!
* * *
This is a Guest Post from Cherie at Queen of Free
Marriage and money can get messy. When tensions run high, it's easy to miscommunicate, misunderstand, and even misjudge your spouse. Beyond that, there lies a great temptation to shut down interaction altogether, which only causes hostility and mistrust to mound further. Before you know it, the result is a toxic environment where jealousy and envy replace joy and love.
No one wants that.
During our journey of paying off $127K in debt, my husband Brian and I placed a high priority on communicating – and then over-communicating – about our finances. I'll be honest. At first the conversations weren't very fun. Sometimes, they felt downright awkward or even tense. However, the more time we spent and the higher value we placed on talking regularly about money (and our failure to manage it well), the more comfortable the dialogue became. As our hearts unified, so did our dreams and goals for our financial future.
But where do you begin if you find yourself with a failure to communicate? How do you season your words with love and understanding? I'll admit there's no boilerplate plan for every married couple. However, these five conversations should improve the financial focus in your marriage.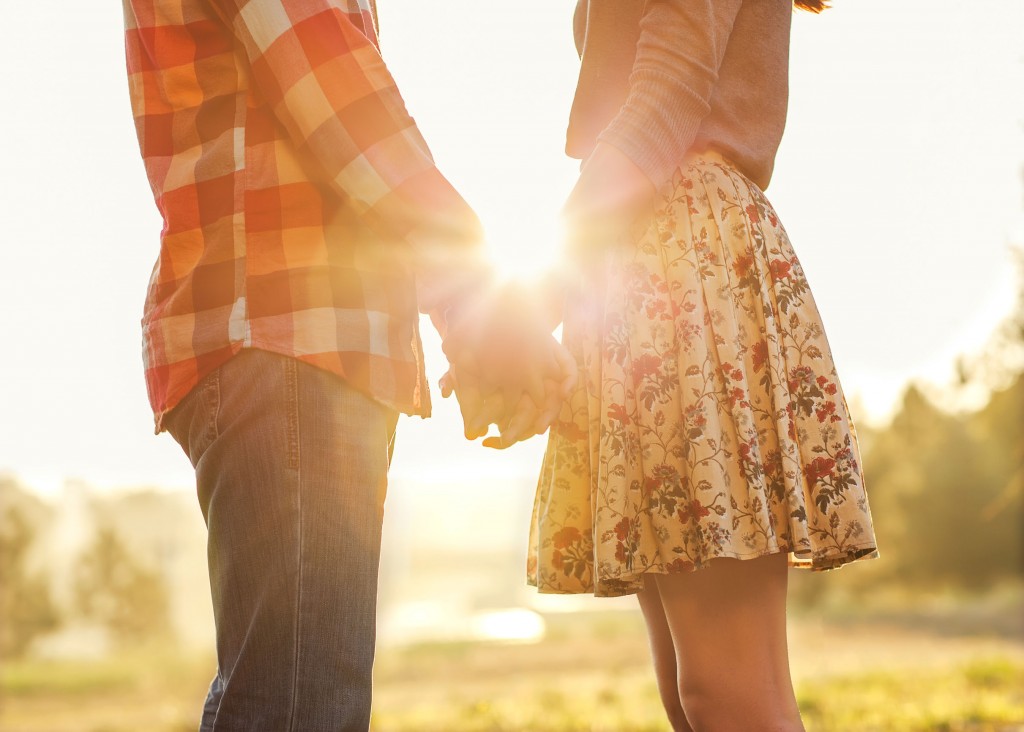 "Did you know, above all else, I choose you?"
In our heart of hearts, we know that there was a reason why we walked down the aisle arm-in-arm with stars in our eyes after saying "I do." Not knowing the joy and pain ahead, each newlywed star stuck with emotion begins marriage thinking true love conquers all. While that may ring true, the day-to-day stresses of life often lead us to replace the puffy hearts we once drew around our spouse's photo with arrows and darts.
Before you begin any conversation about money, debt, or your plans for the future, recall exactly why you chose your spouse. Recollect and even list the character traits you love about your significant other. And verbally remind him or her how much you care.
Don't forget that your spouse also chose you. He or she vowed for better or worse. He or she LOVES you – more than life goals, more than self-interest, more than anything else.
Your husband or wife needs to know that they matter more than money to you. Tell him or her. And repeat it often.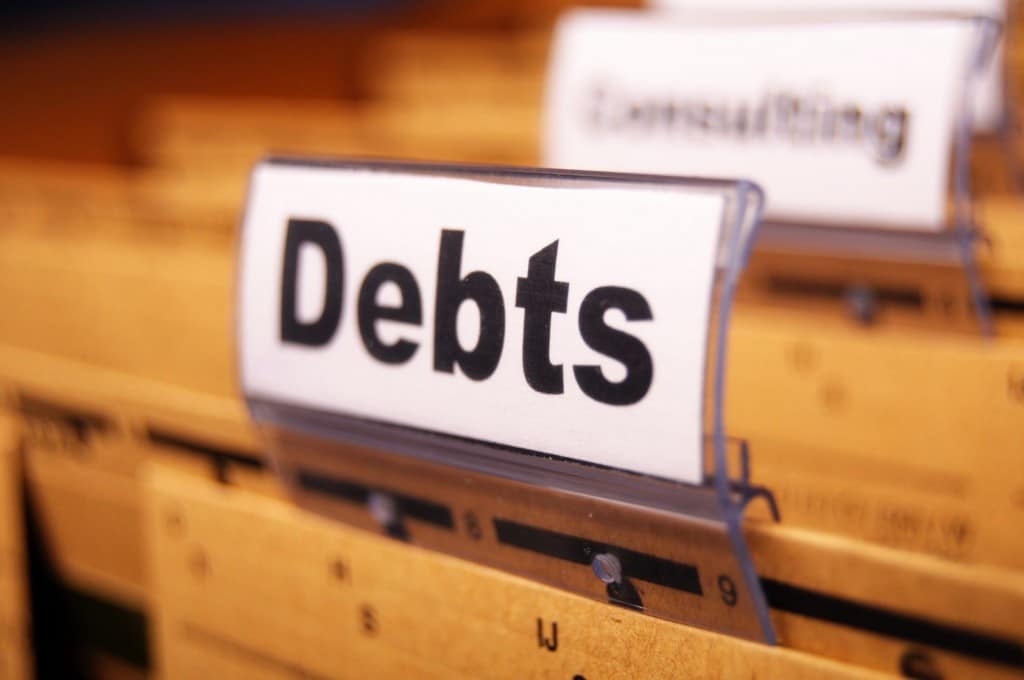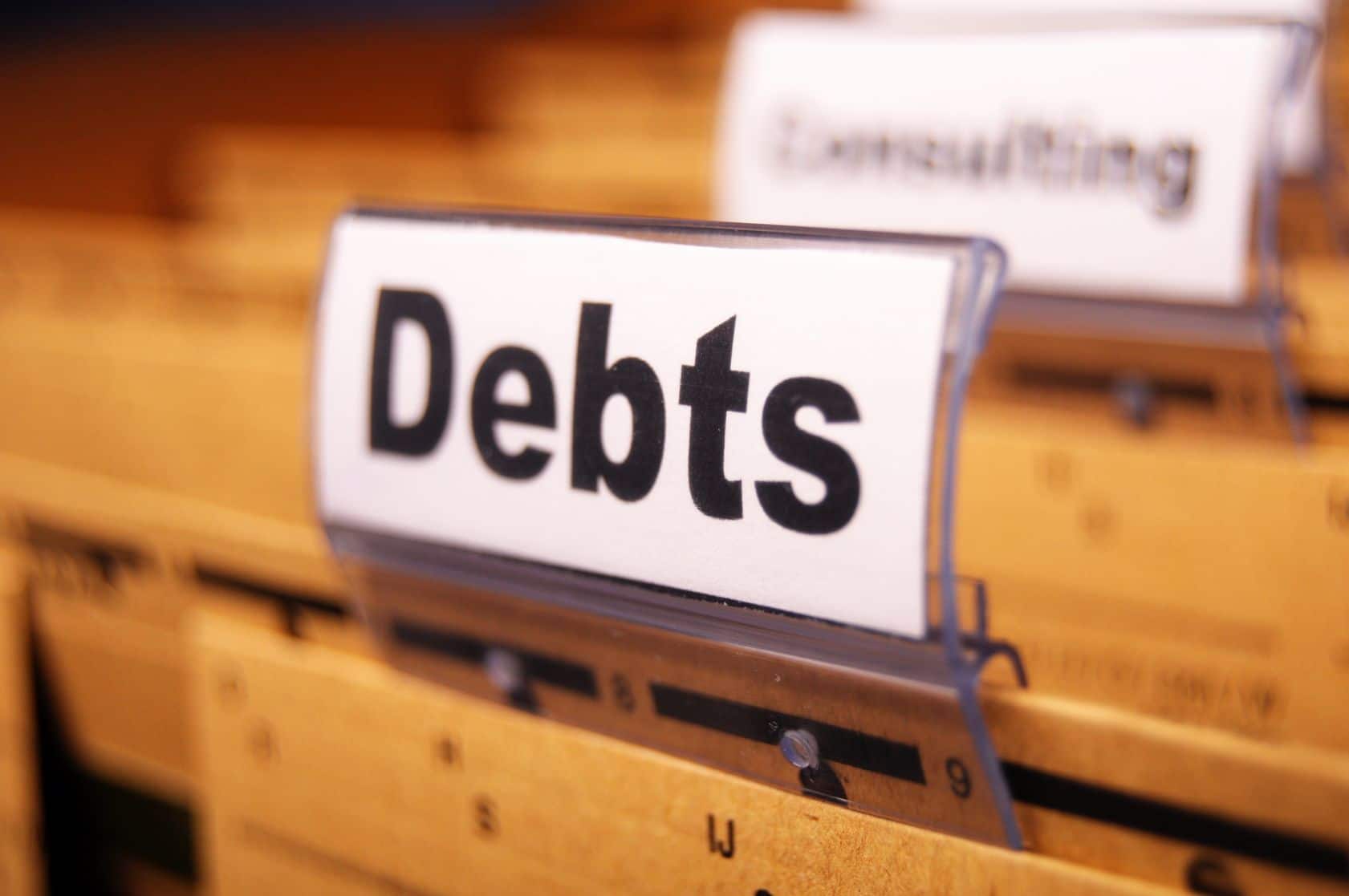 "How much do we make and how much do we owe?"
Believe it or not, many couples can't answer those two questions. Or sometimes one spouse knows the answer but hasn't shared the information with the other. So if you haven't already, it's time to have a discussion about the nitty gritty details.
Total up your income. Even if you aren't on a regular salary, the average of your last five tax returns should give you a good estimate on how much you money you make.
After that, list your debts all out. The first time Brian shared our total debt, I nearly passed out. Faithfully, I made regular minimum payments, but I had never stopped to contemplate how much we owed in whole.
I know it might be frightening, but take the investigation one step further. Calculate how much you'll end up paying out if you continue the practice of only making minimums. How much time will you invest? How much interest will be added to the original sum?
This type of chat isn't for the faint of heart. Now is not the time for accusations and bringing up past wrongs. Be an analyst, examining the cold hard facts and do your best to let bygones be bygones. If you need to, place your hands palms up on the table and take deep breaths.
It's going to be OK. I promise.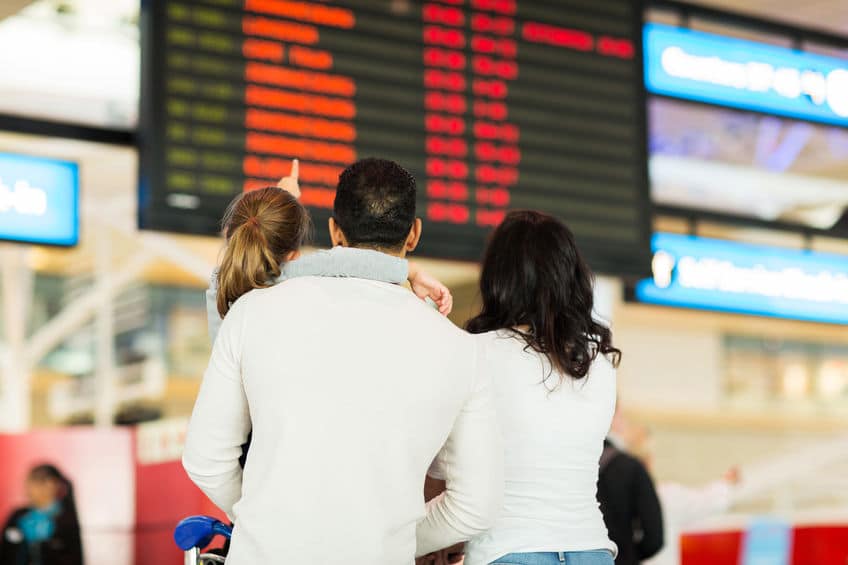 "What would we do if we didn't have so much debt?"
There are many reasons why I love my husband – his quick wit, his baby blue eyes, his ability to lead and love others. Topping the list of his best attributes is the ability to ask excellent questions.
When we first started paying off debt, I just wasn't sure how it was possible. We were already stretched so thin and we owed so much. However, Brian asked a simple question that captured my heart.
"What would we do if we didn't have so much debt?" My adventurous spirit jumped from my heart into my mouth, as I began to dream of the places we would go together and with our children. I envisioned a world where my girls had a paid for college education. My thoughts wandered to a place where we could be abundantly generous, identifying and meeting needs we saw in our community and church. Bounding one step further, I pondered what sort of impact we could make in the world if every month all of the money we were sending toward payments went toward things we longed to support.
Eliminating debt does involve sacrifice. Over and over again, I repeat to audiences and readers, "Paying off debt is not complex. It's just not easy." Rather than jumping immediately to the lifestyle cuts and paring back spending, turn your eyes toward the positive outcomes.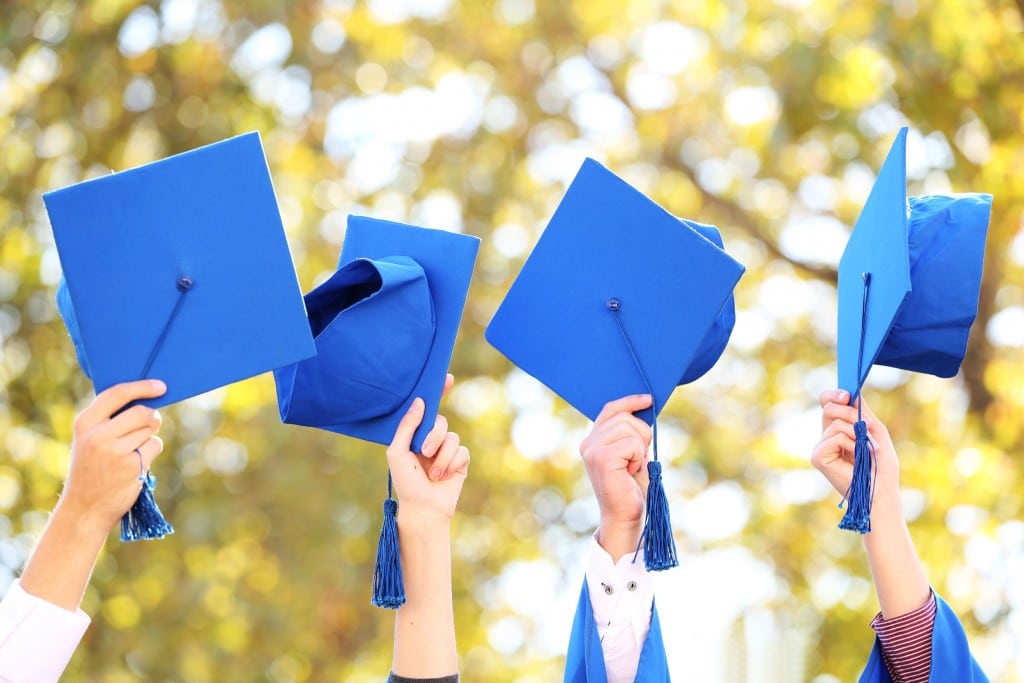 "What expenses are on the horizon?"
At least once a month, if not once a week, you should discuss with your spouse your upcoming household expenses. Move beyond regular bills and think through holidays, birthdays, and seasons of life, too. License plates, oil changes, back to school, and even sports seasons can throw a wrench into your regular budget.
Before you spend a dime, discuss what impending extras might divert you off course. The mere act of discussing costs before they arrive can help you amply prepare and maybe even avoid a nasty fight.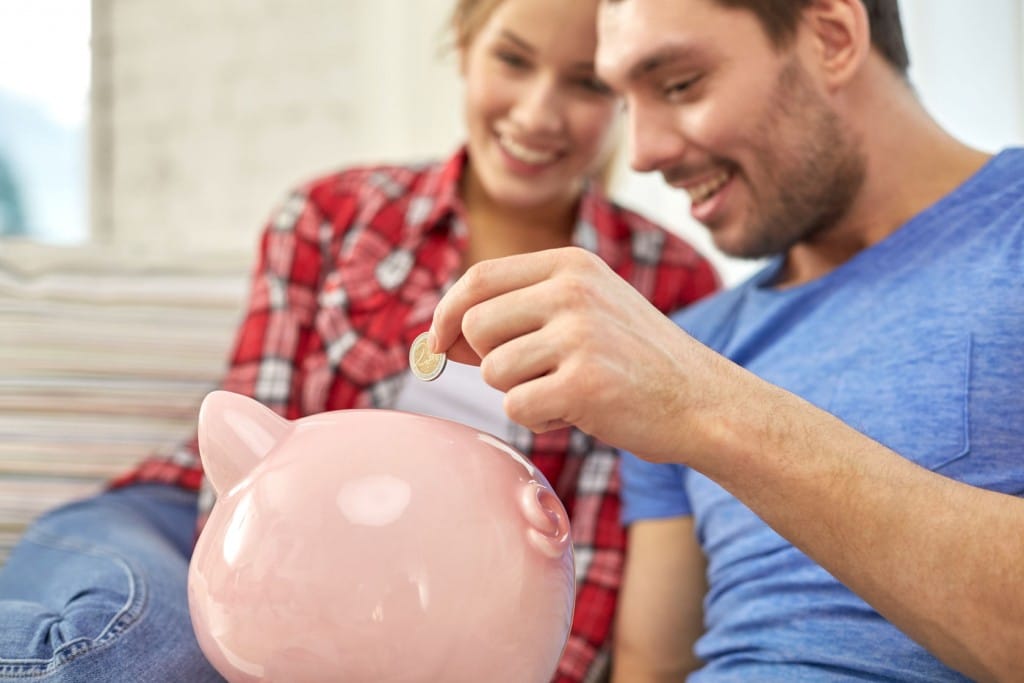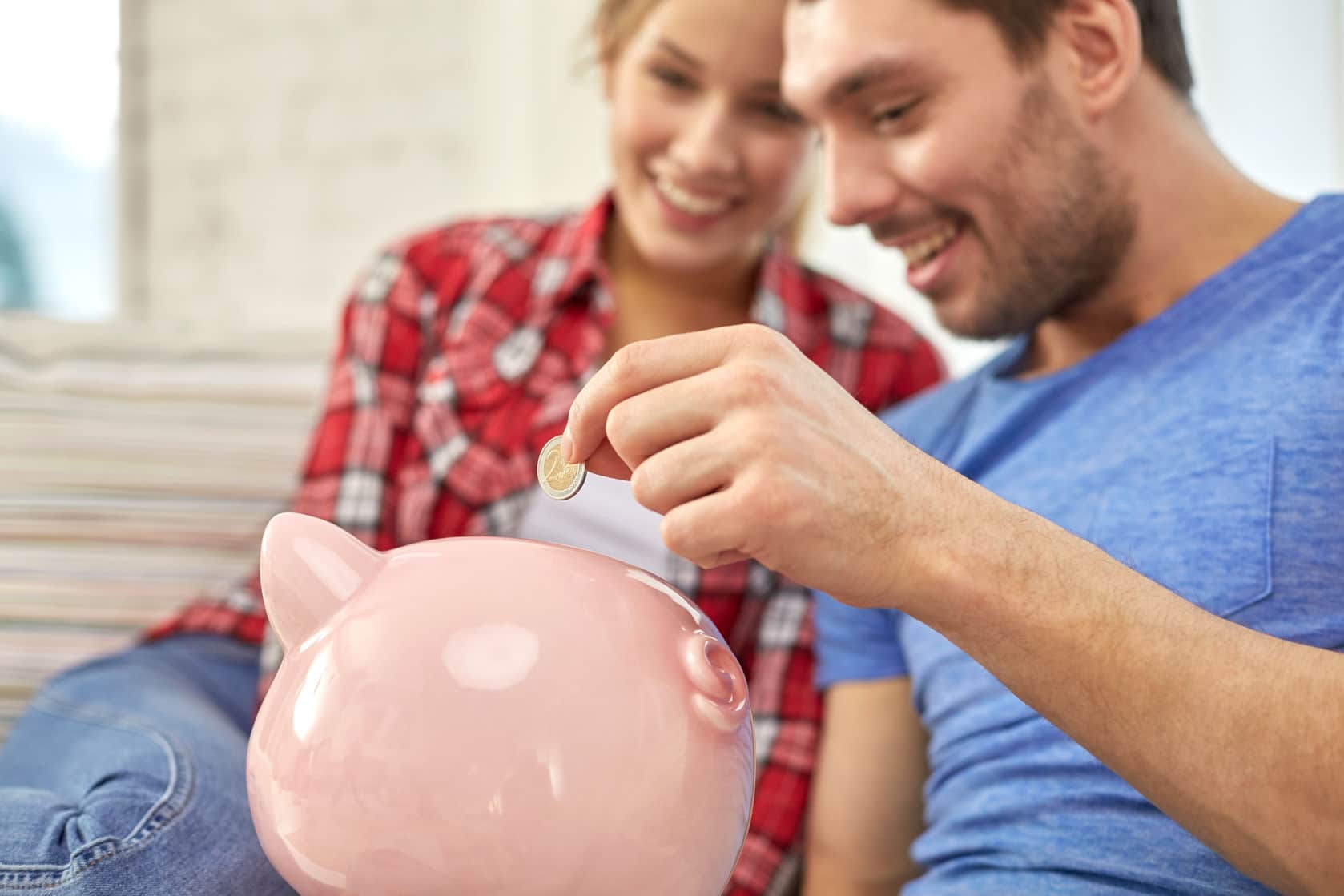 "What can I do to help?"
This question revolutionized our marriage. Together we heard Andy Stanley – one of our favorite authors and speakers – utter these six simple words, claiming it to be the most powerful question in the universe.
After regularly trying to ask this question, I couldn't agree more. When we lend our time, our talents, and even our treasure to our spouse, we show them exactly how much we care. We fight for them to be successful and whole. We value their efforts to pay off debt and we might even get excited about being a loving support, redoubling our own efforts.
This very vulnerable question means we will give up what is rightfully ours to help. It can be dangerous or even scandalous to make such a request. Human nature desires our spouse to immediately return the favor. However, that may come only with time or honestly might never come.
Sacrificial love comes at a cost. But it's a price I'm willing to pay because I love Brian.
The worst thing you could do is to use this question to manipulate someone else. Dare to ask because you long to see your spouse fulfilled and fully alive, not because you have an angle or agenda of your own.
Financial unity drives intimacy. The more you practice regular and intentional communication, outside of stressful situations, the more your hearts are knitted together. Don't just let your money happen to your marriage. Instead, develop a culture of openness where both spouses can see a future filled with common goals and mutual dreams by asking questions that make a difference.
Cherie Lowe is an author, speaker and hope bringer. Her book Slaying the Debt Dragon details her family's quest to eliminate over $127K in debt in just under four years. As her alter ego the Queen of Free, Cherie provides offbeat money saving tips and debt slaying inspiration on a daily basis.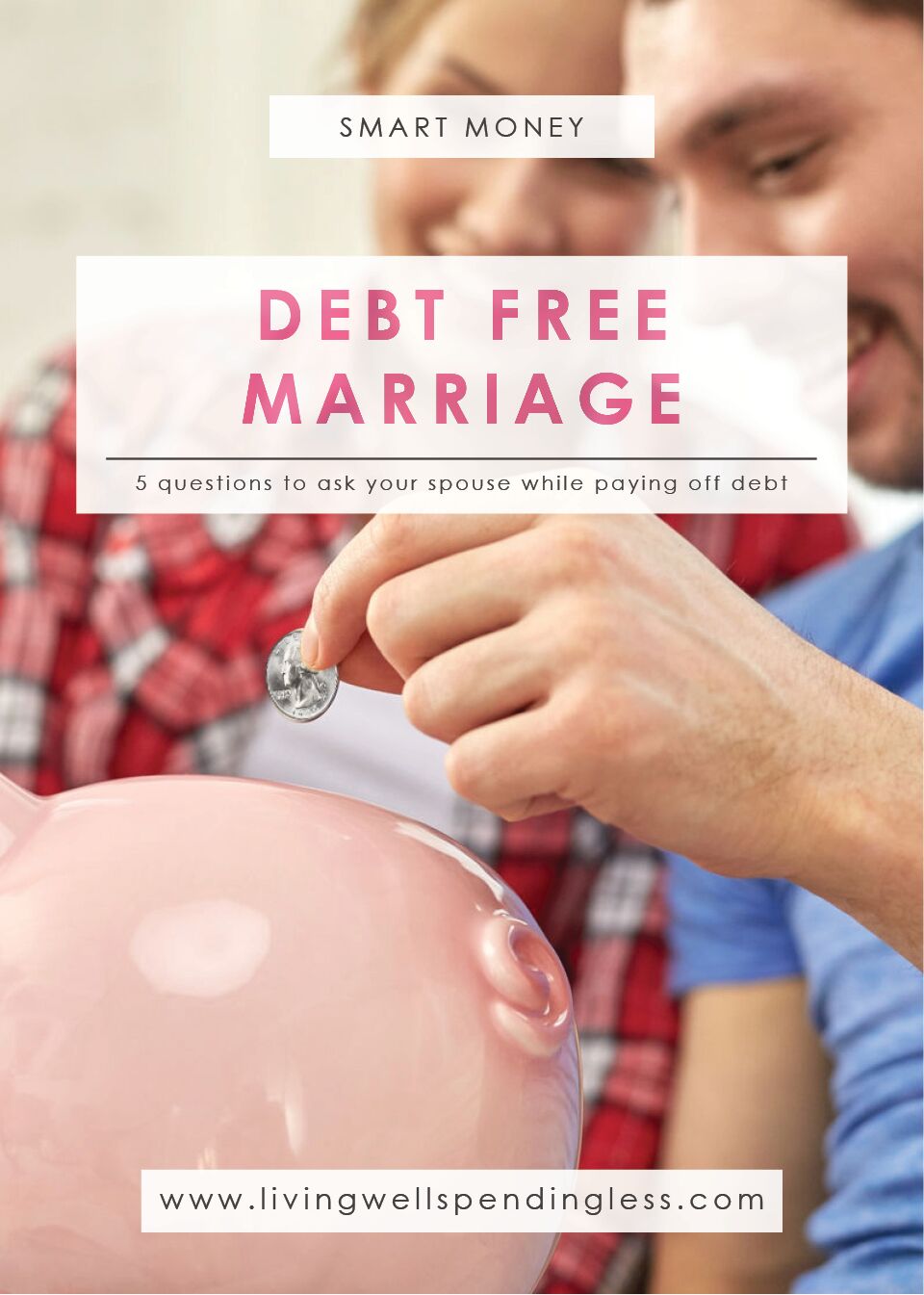 TAKE BACK CONTROL OF YOUR HOME LIFE
---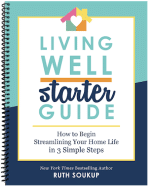 Ever feel like you just can't keep up? Our Living Well Starter Guide will show you how to start streamlining your life in just 3 simple steps. It's a game changer--get it free for a limited time!
If you love this resource, be sure to check out our digital library of helpful tools and resources for cleaning faster, taking control of your budget, organizing your schedule, and getting food on the table easier than ever before.