After listening to my friends rave about Stitch Fix for the past couple of years, I finally broke down and decided to give it a try. I can honestly say that after holding out for so long, I can see what all the fuss is about.
Stitch Fix, for those of you who don't know, is a mail-order personal shopping service. After filling out an extensive survey on your style preferences, as well as selecting what type of clothing you want to receive, your sizes, and your preferred budget (ranging from as cheap as possible to super high end), a personal stylist will hand select 5 items for you to review. You will then receive in the mail a box containing your five items, as well as a style sheet with different ideas for how to wear each item, and a postage paid pre-addressed to send back any items you don't love.
It's genius.
I seriously can't even tell you how much I have grown to love this service and how much I look forward to my box each month! While not every box has been a winner, the selections have gotten progressively better over time, and I have slowly realized that almost all my favorite clothing items, the ones that I want to wear all the time, are things I have gotten from Stitch Fix.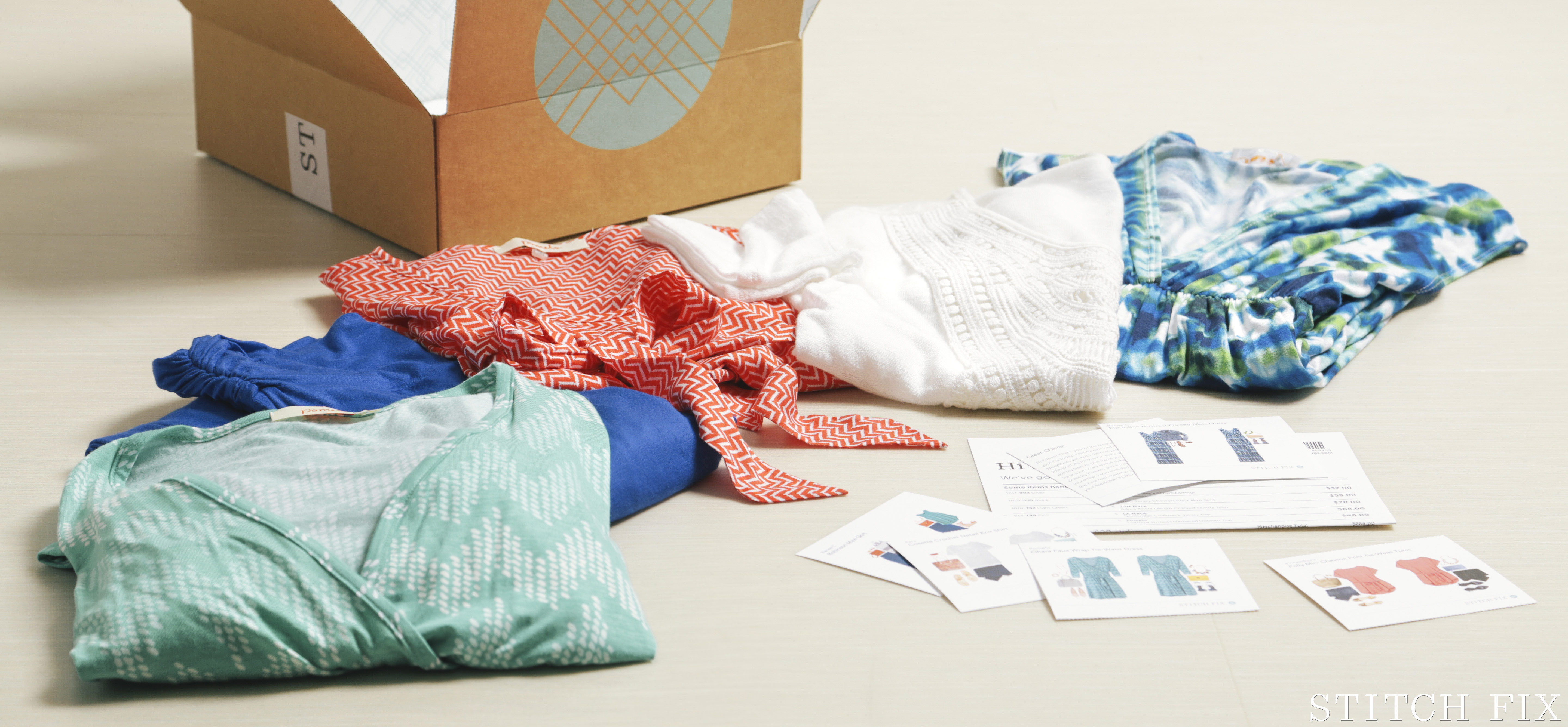 Here are the five reasons I LOVE using Stitch Fix:
1. It saves me money
Depending on how much you shop, this may or may not apply to you, but for me, Stitch Fix is actually a savings over what I would normally spend on clothes. After I started using Stitch Fix I pretty much stopped shopping anywhere else because I always know that I will be getting a new box of goodies soon. I usually only keep 1 or 2 items from each box but they are items that I absolutely LOVE. I have found that I buy less but am more satisfied with my purchases, and by avoiding the stores altogether, I don't buy more than I should.
2. I don't have to go to the mall
I can't even tell you how much I hate the mall. It might be the most miserable place on the planet. I think it goes back to my days of working in retail in college, but if I never had to set foot in another mall ever again, that would be just fine with me! If you actually enjoy the process of trying to find a parking spot, battling the crowds, and trying to resist the smell of freshly baked pretzels, Stitch Fix might not be for you. But if you, like me, would rather have your teeth pulled than spend another day wandering around the mall, Stitch Fix will be your new best friend!
3. I have become more stylish
I am a jeans and t-shirts kinda girl, which worked out great when I was working mostly from home. But over the years, I have started to speak and travel to conferences and even appear on TV. This has required me to step it up just a little in the wardrobe department. It is so helpful to have the help of someone who is actually GOOD at fashion not only pick out key pieces just for me, but also show me exactly how to style them.
4. It helps me try new things
There have been several pieces that I thought I would hate until I tried them on and discovered how cute they were. Stitch Fix has definitely broken me out of my comfort zone and introduced me to pieces that I would have never, ever, ever found on my own.
5. It is totally convenient
This is seriously the best part. A box arrives on my doorstep. I try everything on in the comfort and privacy of my own room, with my own clothes & accessories available to pair with it. There is no wondering whether it will go with anything–I can see for myself whether it does or not! The items I like are mine to keep, and the ones I don't go right into the handy little pre-addressed envelope and straight back into my mailbox for the postman to keep up. It literally could not be any easier or more convenient.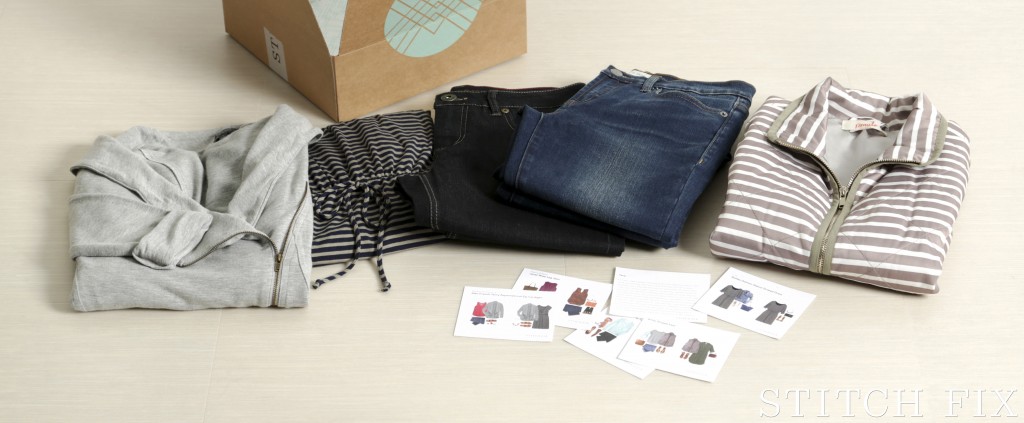 I honestly don't think Stitch Fix is right for everyone, and it does have its limitations. For instance, all the jeans they have sent so far have been way too short for my super-long legs, even though I have repeatedly asked for LONG jeans. Depending on where you normally shop, the clothes and accessories, while available in a range of prices, may still be too expensive for you, though I have found them to be very reasonable, and definitely within the same range that I would normally spend.
It can also require some patience for the stylists to get your taste just right. My first couple of boxes were not the best, but they have gotten better and better every month. The more feedback you can give on why you do or don't like something, the more accurate the stylists seem to be.
If you are interested in trying Stitch Fix for yourself, you can sign up here.