Would you be ready if disaster struck? Don't miss these five simple steps to prepare for a catastrophe or emergency….just in case.
I'm not really one for conspiracy theories, and I don't generally tend to panic or automatically assume the worst. I wouldn't call myself a "prepper," and we don't have a secret bunker built in our basement, an arsenal of supplies on hand in the event of a zombie apocalypse, or plans to go off the grid.
But I do know what it's like to experience a catastrophe. In 2004 our home and town took a direct hit from Hurricane Charley. It was a strong Category 4 storm that demolished almost everything in its path and killed more than 20 people. And while the storm itself was terrifying, it was the aftermath that made my husband and I realize how woefully unprepared we were for a widespread emergency situation.
You see, Charley, in grand scheme of things, was pretty small. Within hours, the National Guard was on hand to help out, along with volunteers from the Red Cross and Salvation Army. For weeks they delivered meals and water door-to-door, provided shelter and generators, and helped clean up the mess.
But it was a sobering reminder of what could have happened if there were a bigger catastrophe. One that affected the whole state or region, or even the whole country, instead of just one small town. What if it had been a pandemic that suddenly swept the country like what has happened in Africa this past year? What if there were some sort of solar flare that caused an extended power outage? Would we be ready? Would we be able to survive and take care of our family and protect ourselves if necessary?
I certainly don't wish for something like this to happen! I don't even think it is very likely. But I do know that if something terrible were to happen, I would want to know I was at least somewhat prepared. Maybe that makes me a little nutty. I guess there are worse things. In any case, here are the 5 things I am doing—and that you can do too—right now to prepare for any number of major emergencies or natural disasters.
5 Things to do Right Now to Prepare for a Catastrophe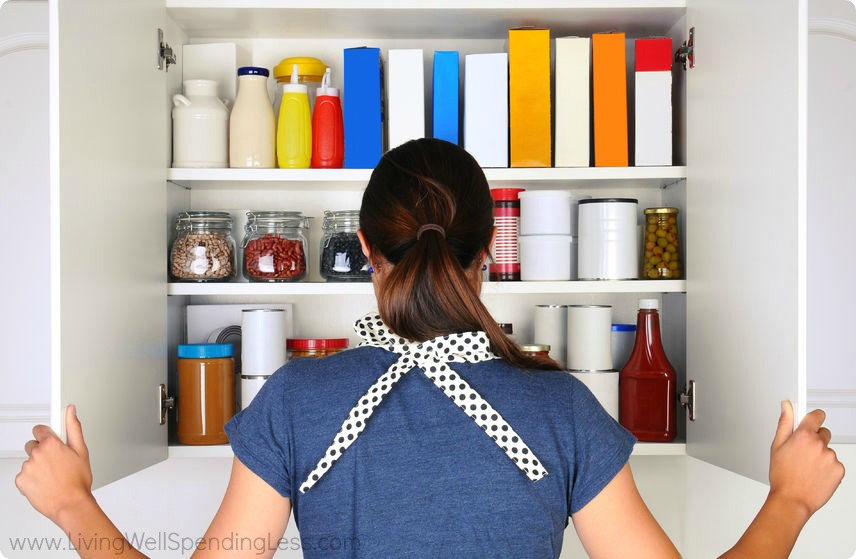 Stockpile Food
If you already use coupons or follow my strategy for cutting your grocery bill in half, then stockpiling food is probably something you already do to some extent. We try to keep at least several months worth of non-perishable food in our pantry, including lots of high-protein items like peanut butter and tuna. We also recently purchased a few buckets of emergency freeze-dried meals, which have a shelf-life of more than 20 years. We hope that we will never have to use them, but I feel better knowing that they are there just in case!
Secure Access to Clean Water
In the event of a catastrophe, water is the first thing you will miss. At the very least, it is important to keep a few cases plus several gallons of bottled water on hand in the event clean water is suddenly not available. (After Charley we didn't have water for several weeks.) It is also a good idea to keep a few of these emergency reservoirs on hand. These collapsible water tanks don't take much storage space but expand to hold 100 gallons of clean water right in your bathtub. You might also want to consider setting up a couple of rain barrels around your house or stocking up on some water purification tablets just in case.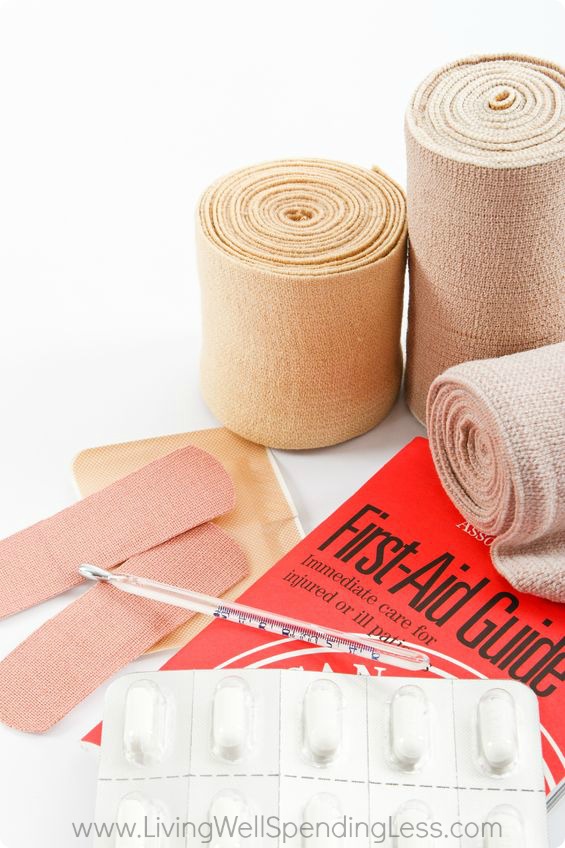 Plan for Medical Emergencies
After Hurricane Charley we heard several stories of people right in our own neighborhood who were cut by broken glass during the storm and died waiting for the paramedics to arrive. Would you have the wherewithal to deal with a serious medical emergency in the event no one was around to help? Or, in the event of an extended disaster situation, would you be able to care for your family without access to regular medicine, doctors, or hospitals?
At the very least, make sure you have some sort of emergency medical kit on hand. It is also not a bad idea to research alternative medical treatments for your family's most common issues. My husband and I have begun researching and using essential oils for a variety of ailments and have consistently been amazed by the results. (You can read more about that here.) We also bought a book called Surviving When Modern Medicine Fails that explains how to use oils for a variety of illnesses.
Know How to Protect Yourself
Preparing for an emergency situation mostly just means knowing how to take care of your family even in a worst-case scenario. Food, water, and medical supplies are important, but equally important is the ability to protect and defend yourself against outside threats.
The sad truth is that looting is all too common during emergencies, and the bigger the catastrophe, the more unsavory people there are around to take advantage of the situation. If nothing else, knowing you can defend yourself and your family will bring you peace of mind and the confidence to deal with scary situations.
Learn to Garden
Learning how to grow our own food is something my husband and I have been working on for quite a while, with limited success. While it makes a nice hobby and it is something we genuinely enjoy, our main motivation for mastering this garden thing is so that we would know how to do it if at some point we really needed to. I'd much rather learn now, while it is fun, then wait until my survival is at stake.
And so we are learning, slowly, what it really takes to grow our food. This, our fourth year, is our first year attempting Square Foot Gardening. We are fertilizing more, testing the soil on a regular basis, and tending to our little patch like our life depends on it. Because some day it might. (You can follow our progress on Instagram using hashtag #SoukupGarden)
I've mulled this post over for months now, wondering if I really should push the publish button, wondering if saying all this stuff out loud really does make me sound crazy. I know I can't prepare for everything, and I certainly don't want to live my life in fear of the unknown. That said, knowing there are a few things I can do right now, just in case, without much effort, makes me think I'd be a little crazy not to.
Have you done anything to prepare your family for a catastrophe? Why or why not?
To recap, here are 5 Things to do Right Now to Prepare for a Catastrophe
1. Stockpile Food
2. Secure Access to Clean Water
3. Plan for Medical Emergencies
4. Know How to Protect Yourself
5. Learn to Garden
Other related articles:
Pin for later: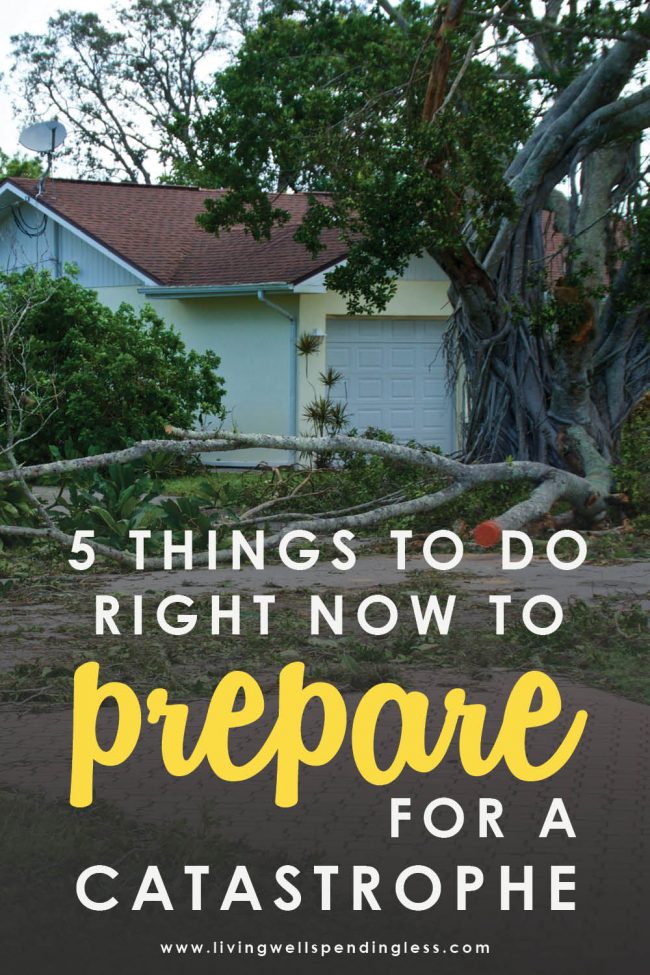 TAKE BACK CONTROL OF YOUR HOME LIFE
---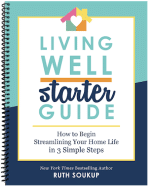 Ever feel like you just can't keep up? Our Living Well Starter Guide will show you how to start streamlining your life in just 3 simple steps. It's a game changer--get it free for a limited time!
If you love this resource, be sure to check out our digital library of helpful tools and resources for cleaning faster, taking control of your budget, organizing your schedule, and getting food on the table easier than ever before.