Few expenses are more annoying to pay than car repairs, especially when something goes wrong that we could have possibly avoided. But sudden car trouble–and the costs associated with it–can be far more devastating than just an annoyance. Most of us can't go long without reliable transportation, which means that no matter how high the repair bill, we often have no choice but to pay.
This is definitely one reason it is important to maintain an emergency fund, but even so, there are a few smart things we can all do to help keep those car repair expenses to a minimum:

1. Choose a Reliable Vehicle
Perhaps this seems obvious, but I had to learn the hard way that sometimes our emotions override our good sense. Several years ago, against my husband's better judgment, we bought the pretty minivan I really, really, really wanted. I was swayed by the heated leather seats, wood-grain accents, and dual screen entertainment system and cared nothing about boring details like reliability and consumer reviews and my older, wiser husband's own personal experience with that particular brand. It was pretty! And had a purse holder! What more did I need?
Well let me tell you, it was the first lemon of a vehicle I have ever owned, and I learned just how frustrating (and expensive) car repairs can really be. In the year and a half that we owned it, that vehicle was in the shop no fewer than ten separate times, which was hugely inconvenient. At the end of our rope, we finally traded it in for a much more reliable sedan, only to total that car in a bad accident six months later.
For the past year have relied on our trusty 2002 Tahoe to get us from point A to point B. It may not be the newest or shiniest vehicle in the parent pickup line, but 150,000 miles later, including 4 cross-country road trips, it is still going strong.
If you are in the market for a different vehicle, it definitely pays to do your research and get one with a great track record. Check out Consumer Reports for reviews of a particular make and model, then also be sure to ask for the service record of the vehicle you are considering.

2. Find a Mechanic You Trust
I know this might come as a shock to some of you, but not all mechanics have your best interest at heart. There are even a few who might charge you for services you don't actually need. That said, there are also plenty of decent, hardworking, and honest mechanics out there too. The trick is finding a good one, then establishing a genuine and long-term relationship. Even if your car is under warranty, don't assume that you need to take your car to the dealer where prices are often significantly higher. As long as your maintenance is performed on time with quality parts, your warranty is still covered under the Magnuson-Moss Warranty Act.
To find a great mechanic, ask friends and family referrals or try RepairPal.com, then check out online reviews on sites such as Yelp.com, YellowPages.com, or Google.com.
3. Learn How to Do It Yourself
While it might seem a little daunting at first, there are actually quite a few basic car repair and maintenance tasks that are simple enough for even a novice to take them on. At the very least you should know how to change your windshield wiper blades, replace your fuses, replace your air filter, replace your battery, and replace your headlights or brake lights.
Furthermore, you might also want to consider buying your own diagnostic reader. For around $20 you can find out exactly what is wrong when the check engine light comes on, possibly saving you a trip to the shop. Most auto parts stores keep common parts in stock and are happy to order any other parts you need. Plus, if you're not sure how to fix something, you can check out free how-to videos at AutoZone or Advanced Auto Parts, or search for tutorials on YouTube.

4. Find used parts
Taking advantage of salvaged parts can save you hundreds or even thousands in car repairs, especially if you are able to do the work yourself. Use a nationwide directory at Car-Part.com or LKQCorp.com to search salvage yards for the make and model of your car and the part you need. You can also limit your search to salvage yards within driving distance, though most will ship the parts. All parts are graded according to the shape they are in. Once you've located the part you can have it shipped or go directly to the salvage yard to pick it up. My husband has used this option several times, once for a side view mirror, once for a bumper cover, and once for a new trunk lid. It is also a great way to get new taillights and headlights, which can be very expensive to replace if broken or cracked.
You may also be able to find parts on Craigslist or eBay. Last year my husband and I were considering purchasing a larger vehicle with a 3rd row seat. Instead, we found a used 3rd row seat that would fit our Tahoe for sale locally through Craigslist. We then ordered some used brackets on eBay, and then watched a YouTube video to learn how to install it. In the end, the $400 or so dollars we spent on the seat and brackets was way cheaper than buying a new car, or even than having a 3rd row seat installed by the dealer.

5. Do Preventative Maintenance
They say that an ounce of prevention is worth a pound of cure, and this is never truer than with proper car maintenance. I recently had the opportunity to ask an Allstate auto maintenance analyst a few questions regarding this topic, and he happily shared with me a few of the best preventative maintenance items you can do to keep your car running well:
Keep your tires properly inflated. Apply the manufactured suggested air pressure found on the inside panel of the driver side door or in the owner's manual. Improperly inflated tires effect gas mileage, wear & tear on the tire, and also wear and tear on the suspension.
Replace brake pads at the manufacturer suggested interval. The longer you go without replacing the brake pads once they require replacement, damage to additional brake system components will occur. The longer the wait, the more expensive a brake repair becomes.
Keep your wheels properly aligned. The alignment of your vehicle should be checked routinely. If your vehicle is out of alignment, you will feel a "pull" on the car, either to the left or right. When a vehicle requires an alignment, tires will begin to wear unevenly. Too much operation of a vehicle with poor alignment will cause premature tire wear.
Check your owner's manual for the proper gasoline. There are usually 3 options of gasoline to choose from when filling up your vehicle. Putting in more expensive gasoline can be a waste of money if the owner's manual doesn't specifically state your engine requires it.
Have glass chips repaired immediately. Auto glass companies will repair the chip, which is usually fairly inexpensive. Additionally, check your auto insurance policy – many policies will pay for the repair with no deductible or out of pocket expenses to the auto owner. An untreated chip in a windshield can lead to a larger crack from the fluctuations in temperatures. Bumpy roads will also cause the windshield to crack from that chip. Waiting too long to repair the chip will be cause for a much more expensive windshield replacement.
Check your fluid levels periodically. Low fluid levels can increase the stress to the part or systems the fluid is servicing. Low fluid levels can also tip you off to a potential fluid leak you may be unaware of. By catching fluid leaks early, you can avoid part or system failures and ultimately costly repairs.

6. Do Your Research
When faced with a substantial car repair bill, it never hurts to get a second opinion. First, make sure you understand every single line item of the work that is being proposed. If you don't, look it up! There may have been extra tasks added in that aren't absolutely necessary. Look up free online diagnostics using sites such as AutoMD.com to make sure you are being charged properly, and also be sure to research whether there are any current warrantees or recalls for your vehicle on the work that needs to be done. According to Allstate's analyst, it also pays to research the warranty programs that were available when your vehicle was new. For example, some automobile manufacturers have increased their power train warranty from the traditional 3-year, 36,000 mile to 6-year, 72,000-mile warranty and some include a lifetime powertrain warranty. If a repair is under warranty, you will not have any out of pocket costs.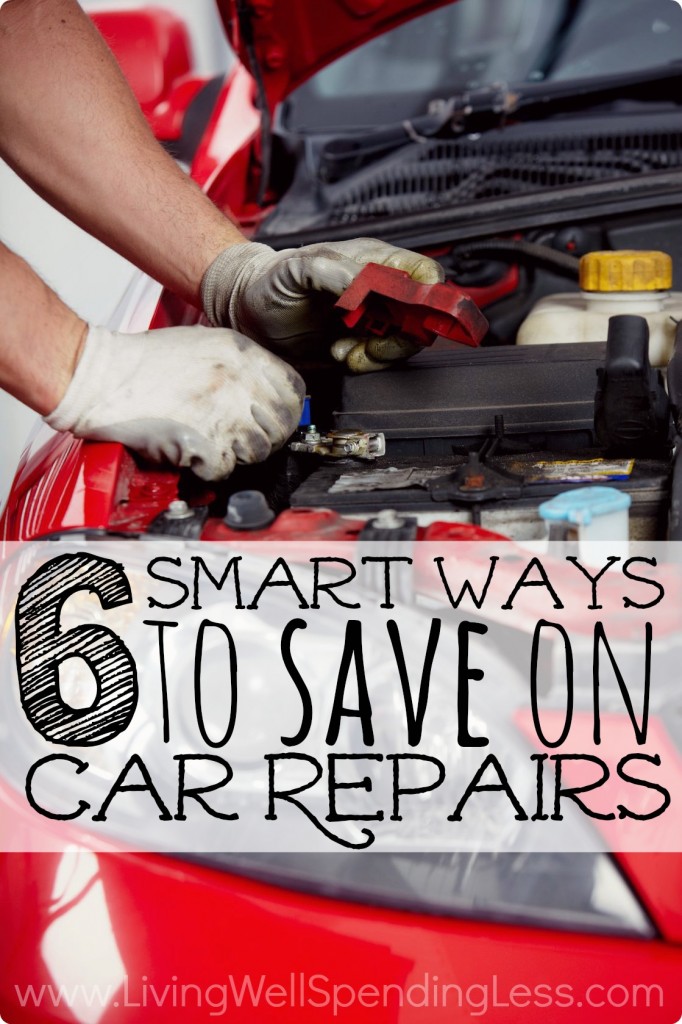 This post was written as part of the Allstate Influencer Program and sponsored by Allstate. All opinions are mine. As the nation's largest publicly held insurance company, Allstate is dedicated not only to protecting what matters most—but to guiding people to live the Good Life, every day.

TAKE BACK CONTROL OF YOUR HOME LIFE
---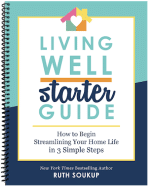 Ever feel like you just can't keep up? Our Living Well Starter Guide will show you how to start streamlining your life in just 3 simple steps. It's a game changer--get it free for a limited time!
If you love this resource, be sure to check out our digital library of helpful tools and resources for cleaning faster, taking control of your budget, organizing your schedule, and getting food on the table easier than ever before.